'Jeopardy!': Mayim Bialik on the Moment She Knew She 'Never Wanted Anything More Than That Job'
Now that she's been hosting Jeopardy! regularly, Mayim Bialik has opened up saying it's a job she just doesn't want to leave. In fact, she admitted recently that she's never wanted anything as much as to become the show's permanent host.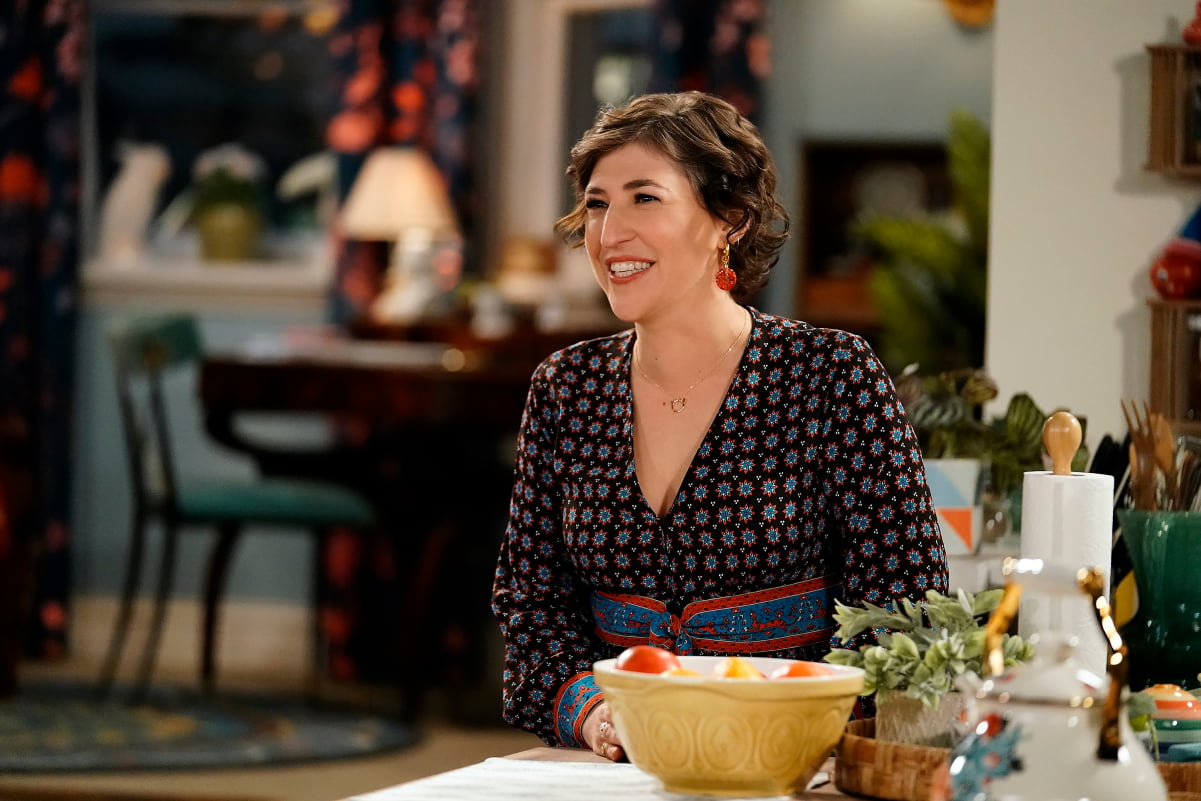 Bialik loved guest-hosting on 'Jeopardy!'
The actor is no stranger to being in front of the camera but hosting Jeopardy! for 10 games this past summer at the late Alex Trebek's spot was a dream come true.
"It is an unbelievable honor to even be mentioned in the same sentence as 'Jeopardy!' and I'm especially honored to be able to represent women who love game shows and facts and all things geek — especially when they combine with something as entertaining as 'Jeopardy!'" the Call Me Kat actor said in an email statement to Today.
For Bialik, as for so many fans of the quiz show, keeping Trebek's legacy of intelligence and curiosity was something that was of utmost importance to the actor.
"He really was the quintessential host," she said. "He was friendly but not too friendly; he was smart but not unapproachable. He had a warm smile and a great sense of humor and he was incredibly professional."
The moment she knew hosting 'Jeopardy!' was all she wanted
Speaking with Glamour recently, Bialik was honest that for her, the only job she wants is to host the classic game show. Her ambition is no secret. In fact, being the star of the Fox sitcom isn't stopping her from wanting the prized position.
"Having a full-time job [on Fox's Call Me Kat] didn't stop me from wanting it," she said. "But it really was after those two days [as guest host] that I realized I had never wanted anything more than that job. From just those two days [taping episodes to air over two weeks]. I said to the crew, 'I don't want to leave. I really don't want to leave.'"
And it's not that the job is a breeze by any means, Bialik admitted of a typical workday at the Alex Trebek Stage: "These are long days. These are not easy days. These are long days with someone, constantly, literally, in your ear. You need to think on your feet; you need to pronounce words in the Navajo language, which is not something I had ever done before. Learning to name the lakes of Africa. I'm literally being asked to squeeze my brain. It's not easy work. But there was something really special that I felt there, and I can't explain it."
Sources from the show's set reportedly want Bialik as the show's next, and final, host
 The Daily Mail recently revealed that the show's staff is reportedly lobbying for the actor to be named the show's permanent host.
"There is no doubt that Mayim is totally cut out for the job," a source was quoted as saying. "She has the goods to back it up and is very pleasant and professional to all of us. So many of us wanted her from her first tape day several months ago. She is perfect for it."
We'll have to wait and see what Jeopardy!'s final answer will be.
Source: Read Full Article