Joe Giudice's Deportation Postponed As Federal Court Looks Over His Second Appeal!
Joe Giudice has avoided deportation… for now!
The husband of Teresa Giudice was able to get his deportation temporarily delayed after a federal judge ordered it to be postponed while the court looks over his second — and final — appeal.
For those who don't know, the Real Housewives of New Jersey alum was brought into custody of U.S. Immigration and Customs Enforcement officers after he was released from prison last month. He was serving a 41-month prison sentence for mail, wire, and bankruptcy fraud — crimes that made him subject to deportation, seeing as he was born in Italy.
As we reported, the 46-year-old attempted to reverse the decision to deport him earlier this month by submitting an appeal with the Board of Immigration, but he was shut down. After losing at the hearing, the father-of-four rushed back to federal court and filed his last chance at an appeal this week.
Now, the court is letting the embattled Bravolebrity stay the country while they look over his new appeal. According to court docs obtained by The Blast, the new order states the motion to delay Joe's removal is "temporarily granted" until a final decision is made.
As the New Jerseyan gears up for his final hearing, his famous family is rallying behind him. Gia Giudice, Joe and Teresa's 18-year-old daughter, launched a petition earlier this week titled "STOP the Deportation of Joe Giudice."
Gia insisted that deportation back to Italy would be soul-crushing for her father, as he apparently knows nothing about Italian culture or laws, and has no immediate family there. She wrote:
"He was found guilty of NON Violent offenses and served his time complying with all prison guidelines and procedures. My mother and father have fought tirelessly to pay back every single penny of restitution to court deemed they owe. They have made a mistake but rectified it through serving time and by finically satisfying all that was owed."
As part of her efforts, Joe's daughter made a direct plea to Donald Trump, asking him to step in and help her family from facing the wrath of ICE.
Teresa, meanwhile, has already stated she would not follow her husband to Italy — and they would "go their separate ways" if he got deported.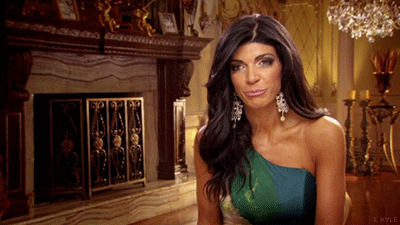 Do U think Joe's second appeal will be granted?
Source: Read Full Article