Justin Bieber and Hailey Baldwin Say Time Together in Quarantine Has Helped Them 'Work On' Their Marriage
2020 has been a tough year for everyone, but it's hit musicians and performing artists especially hard. Because the COVID-19 pandemic has postponed shows indefinitely, musicians such as Justin Bieber have been unable to tour.
However, Bieber has been able to find a silver lining through the challenging time, revealing that the time in quarantine has allowed him to strengthen his bond with his wife, Hailey Baldwin Bieber.
Justin Bieber canceled his 2020 comeback tour because of the pandemic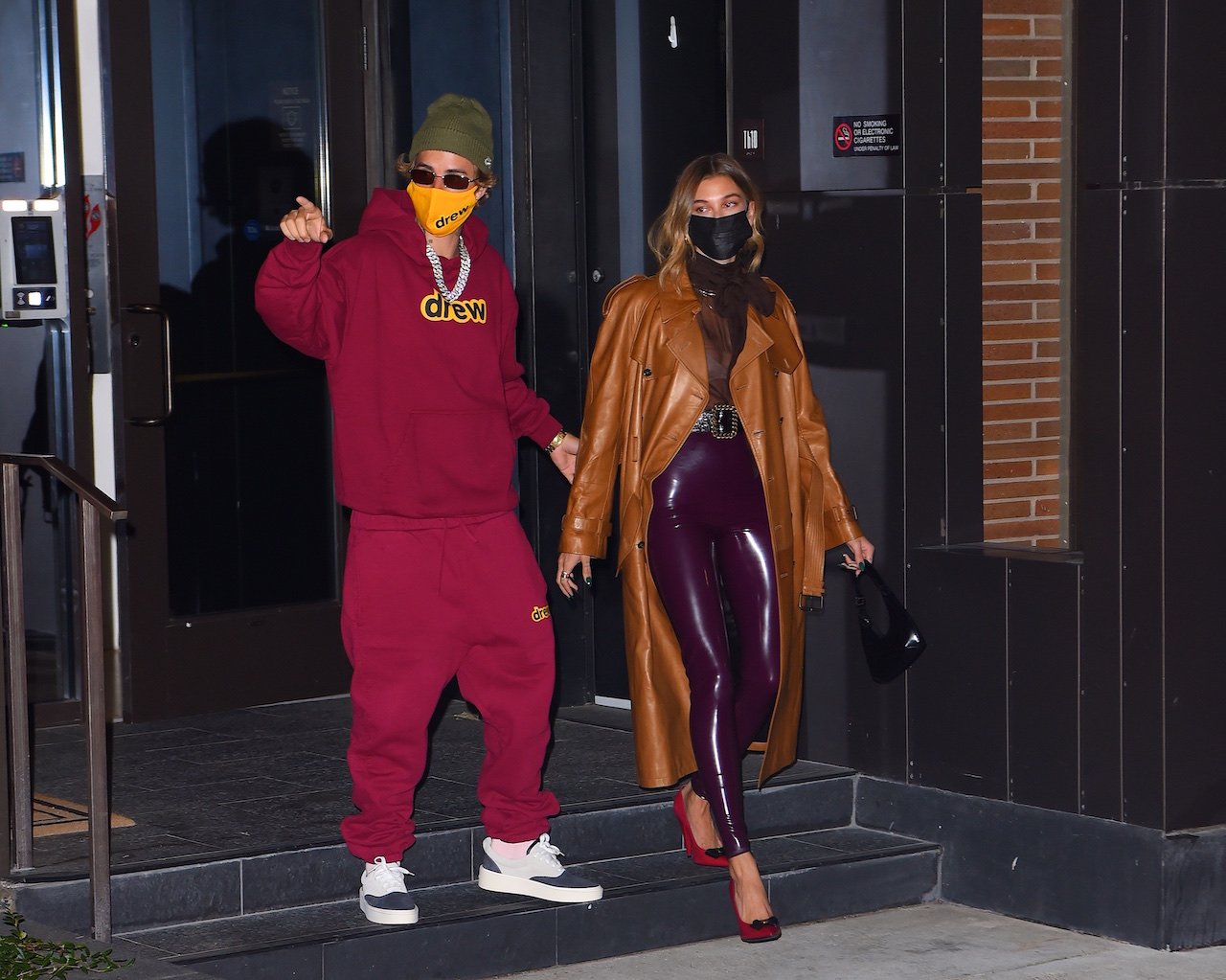 Initially, when Bieber found out he'd have to cancel his comeback tour due to the COVID-19 pandemic he was upset. However, his faith in Christianity helped him gain a new perspective on things. He shared his feelings about the sudden shift in his new Youtube documentary, Justin Bieber: Next Chapter.
"Obviously, I was excited to perform, I love performing, it's one of my favorite things in the world," Bieber says. "I love using what I'm good at to make other people smile, make other people happy. But you just gotta release that control to God, trust that his plan is better than our plan. …"
Justin Bieber and Hailey Baldwin are working on their marriage during the pandemic
Embracing his newfound perspective, Bieber decided to use the time in quarantine to strengthen his marriage.
"… You know, I either was going to sit around and mope about it and be depressed, or use that time to say, 'You know what? This is not the plan, but I can work on this in my life. Let me work on my relationship with my wife.'
Bieber also acknowledges that while many couples have been breaking up during the pandemic, his relationship has significantly improved. He credits he and his wife's commitment to supporting each other.
"You know, her and I have really big lives," Bieber says. "And Hailey's such a driven person. I'm such a driven person. So it allowed us to take a step back and focus on each other. That was actually really a beautiful thing. … Hailey really empowers me and enables me to feel. Like, 'Justin, I love you for you. You are enough. And that enables me to go into my work space and be confident and feel like I'm enough. And I think we're just learning how to navigate the relationship. I mean, we're now two years in."
Hailey Baldwin values the extra time together
Continuing the conversation alongside his wife, Bieber shared how the quarantine allowed him and Baldwin Bieber to deal with problems they normally wouldn't have had time to address.
"Quarantine forced you and I to address some things head on," Bieber said.
Baldwin agreed, insinuating that the time in isolation has allowed the couple to learn more about one another in a unique way.
"The more time you spend with somebody, the more you learn about each other," Baldwin Bieber said. "And quarantine especially, all you have is time with each other."
Bieber closed the conversation by encouraging others to be more open about their areas for improvement.
"It's so hard to show your weakness, but acknowledging your weakness allows you to grow."
Source: Read Full Article