Kendall Jenner Is Rumored to Be Living With Basketball Player Ben Simmons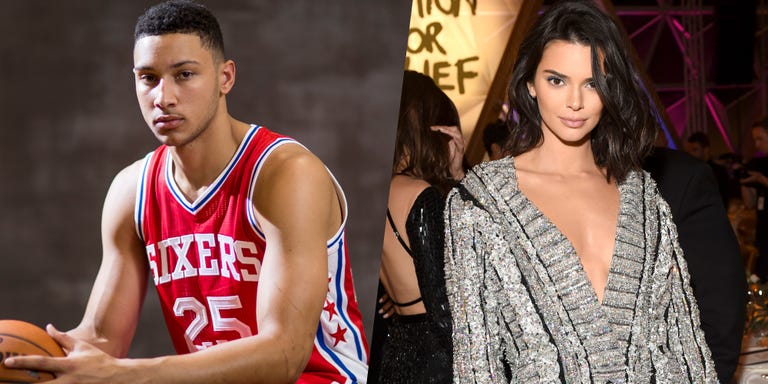 There's been much speculation as to whether Kendall Jenner is officially dating 76ers point guard Ben Simmons, and now we may possibly have an answer. The two are said to be taking the next step and shacking up together in a beautiful L.A home.
According to TMZ, Jenner and Simmons are paying $25,000 a month for a modern five-bedroom, six-bathroom home in the Fairfax district. However, it's unclear whose name is on the lease, but the length of the term is "several months," TMZ adds.
Jenner, 21, and Simmons, 22, have been spotted out and about in the area, and photos show the two leaving the home at separate times. They were also recently spotted riding bikes together in The Grove, which is nearby their new home.
On Monday, Simmons was awarded NBA's Rookie of the Year at the NBA Awards. In his acceptance speech, he thanked his family, friends, teammates, his coach, and the city of Philadelphia. Sadly, no mention of Kendall.
While things seem to be getting serious for Jenner and Simmons, this isn't the first guy she's been linked to recently. The model was spotted making out with Bella and Gigi's younger brother Anwar Hadid at a CFDA after party earlier this month. She was also reportedly dating another basketball player, Blake Griffin.
And, sources told The Sun that the supermodel was acting "super flirty" with Diplo at a party during Coachella. An insider added that there was "lots of touching and some extended hugging. Everyone ­wondered whether there could be something more going on between them."
Kendall comes from a very public family, but has been super private about her past relationships, and this one is no different.
Source: Read Full Article