Keri Russell in Zuhair Murad at the Emmys: she was robbed but at least Matthew Rhys won?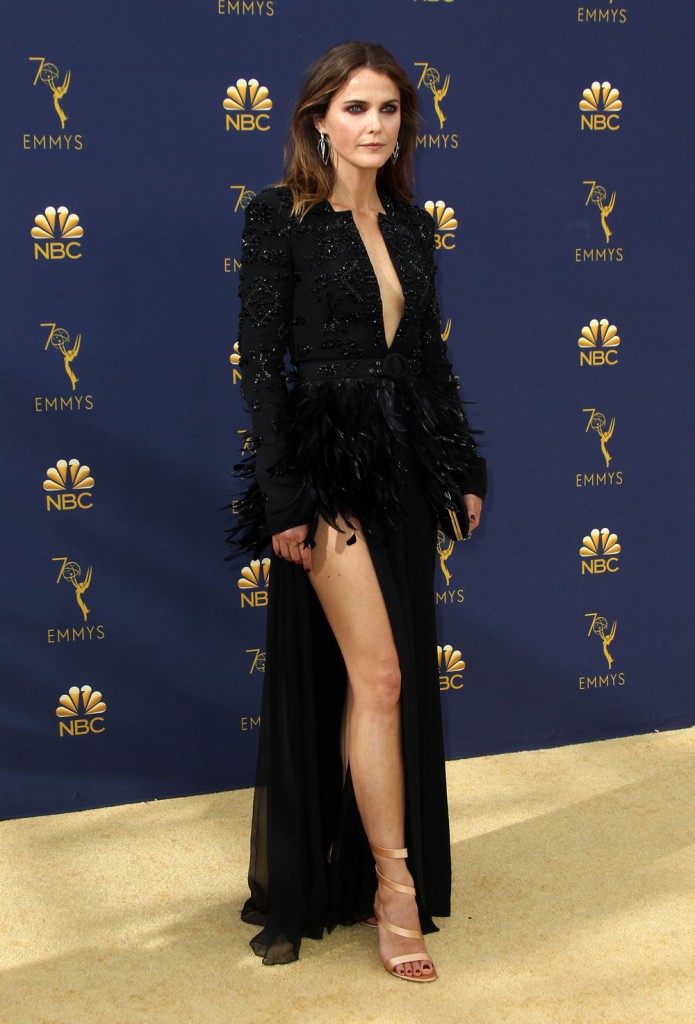 It took me years to get into The Americans, but once I did I couldn't stop. That show will pull you in, it will make you mad and it's a commitment. Keri Russell and Matthew Rhys are absolutely amazing. The series and both of its leads have been snubbed in all but the secondary acting categories up until this year. For this, its final and sixth season, The Americans took home Writing for a Drama Series and Lead Actor in a Drama, for Matthew Rhys. Rhys's partner on screen and off, Keri Russell, did not get Lead Actress, that went to Claire Foy. (Sidenote: Vera Farmiga absolutely should have been nominated for Bates Motel.) During his speech Rhys joked that Keri told him he better not propose, then the camera panned to her and her reaction was priceless.
Keri was in Zuhair Murad. She takes a lot of risks on the red carpet and her looks can veer fug, but I think she's pulling this off. This is like three different looks in one. it's a sequin embellished jacket with a short feathered skirt and a chiffon train. In any color other than black this would have been too busy, but I kind of like it. Her shoes are incredible. My only complaint is that she's not channeling her character Elizabeth Jennings more. The late 70s/early 80s fashion on that show is spot on. Plus the disguises are so much fun. Imagine if she went full on disco queen at the Emmys, with a wig and everything.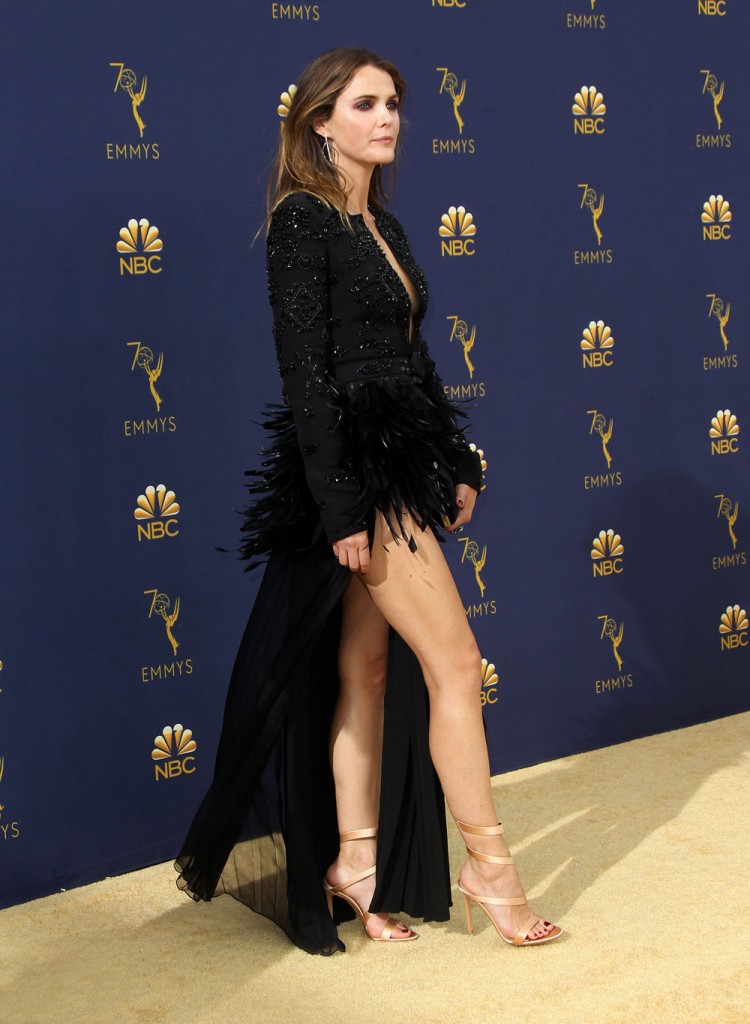 Chrissy Teigen also had on Zuhair Murad. I'm not too fond of this dress, it seems basic, but it's not revealing considering what we've seen from her and I'll admit that I really like her and John Legend together. She bantered with Giuliana about the fact that her name is pronounced Tie-gan, not Tee-gan like we've been saying for years. Apparently that's the original Norwegian pronunciation, similar to what we learned about Ariana Grande's name, and Chrissy still wants us to pronounce it Tee-gan. Ok then.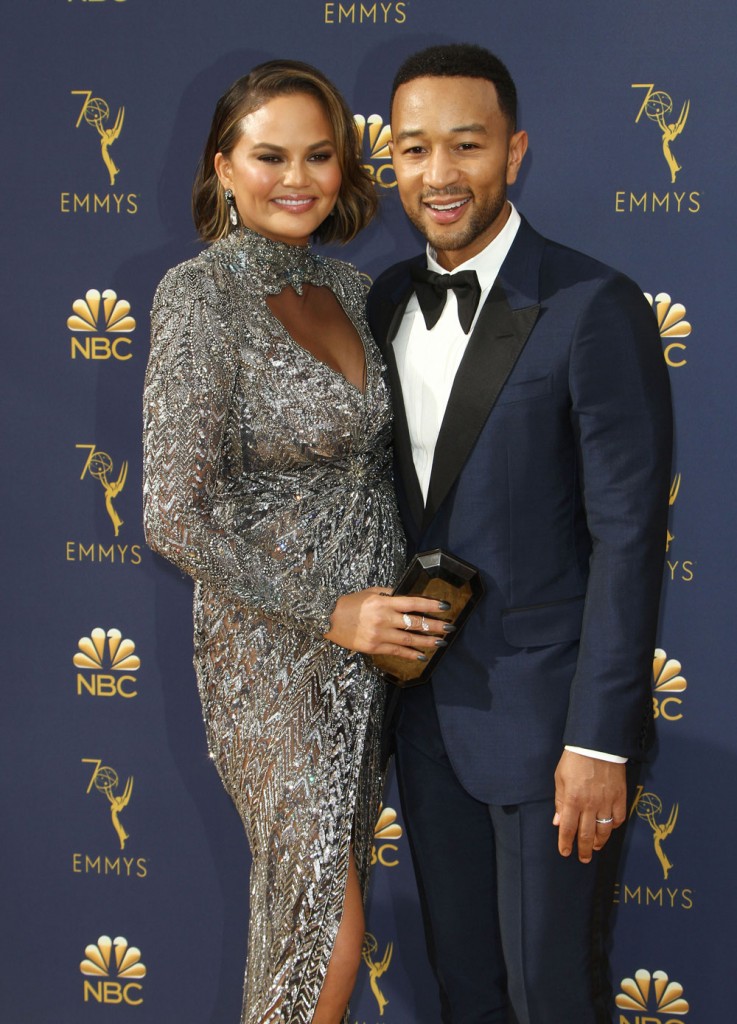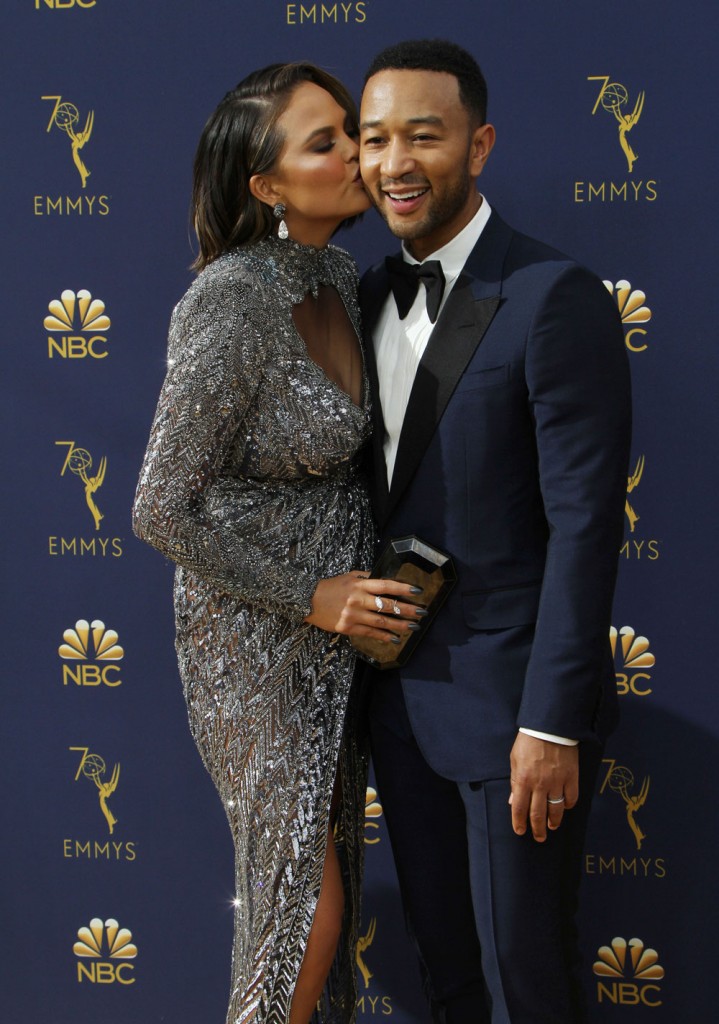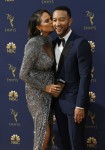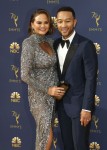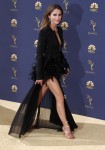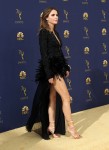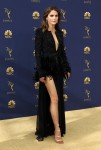 photos credit: WENN, Avalon.red
Source: Read Full Article