Kristin Cavallari and Jay Cutler Are Getting Divorced After Seven Years of Marriage
Some surprising celeb relationship news: Kristin Cavallari and Jay Cutler are getting a divorce after being married for seven years. Earlier today the couple announced their separation with matching Instagram captions, writing:
Kristin and Jay got married in 2013, and have three kids together. They also co-starred on the reality show Very Cavallari, which showed a lot of their relationship. During the season premiere in January, Kristin had a major falling out with her longtime best friend, Kelly Henderson, over rumors that Kelly and Jay were having an affair. Kristin talked about the speculation, saying, "Not for one second have I ever thought that it was true. It wasn't the actual accusations of them having an affair that made me upset, it was how Kelly went about it."
And on a more recent episode, Kristin spoke about how strong her relationship with Jay was, saying (per People), "Every marriage has their ups and downs, but what I've realized this past year is that I've really leaned on Jay more than I ever have. Especially after everything I've been going through—he's really been there for me."
Hopefully the split will go as easily as possible for Kristin, Jay, and their family.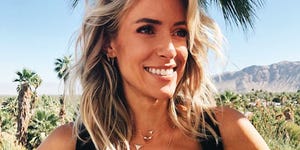 Source: Read Full Article