Kylie Jenner Attended Her First Red Carpet Since Giving Birth & She Looks Stunning
Some of us have pretty high hopes for the 2018 Met Gala. I, for one, hope Kim Kardashian gives us just one more bleached eyebrows slay, as she did at the 2016 Gala. And, considering the fact that Rihanna always shows up wearing the most daring gown to make sure our jaws drop, I'm also interested to see what she wears next. But the Met Gala isn't just about the fashion — it's about the guest list, too. Which had me wondering: is Kylie Jenner at the 2018 Met Gala? The answer, of course, is yes, and these photos of Kylie Jenner at the 2018 Met Gala — her first major red carpet since Stormi's birth — will not disappoint.
Since giving birth to her and boyfriend Travis Scott's daughter back in February, Jenner has tended to stay out of the public eye. On a few rare occasions, she's been spotted out on dates with her boo, but overall, she keeps her distance. (I don't blame you, girl.) My guess is, considering the Metropolitan Museum of Art's annual Costume Institute Gala is like prom times 1,000, how could she miss it?! And apparently, that guess was right. On May 7, she attended the event alongside her man and she looked phenomenal.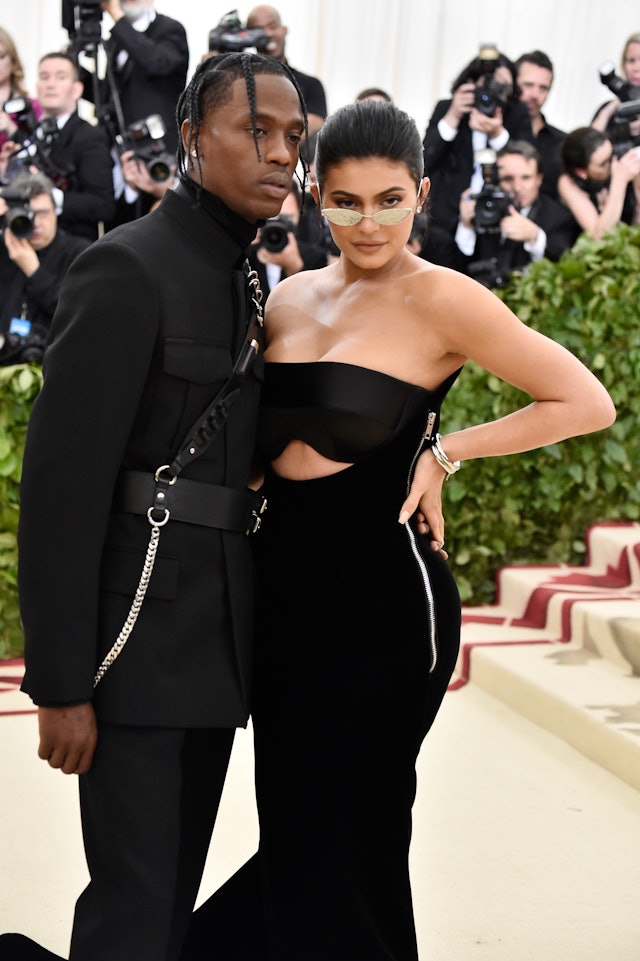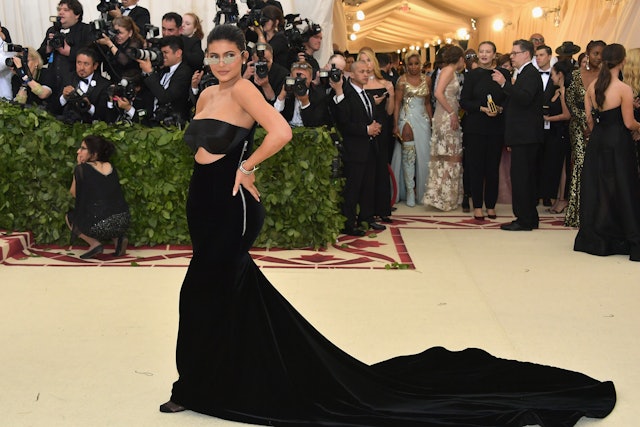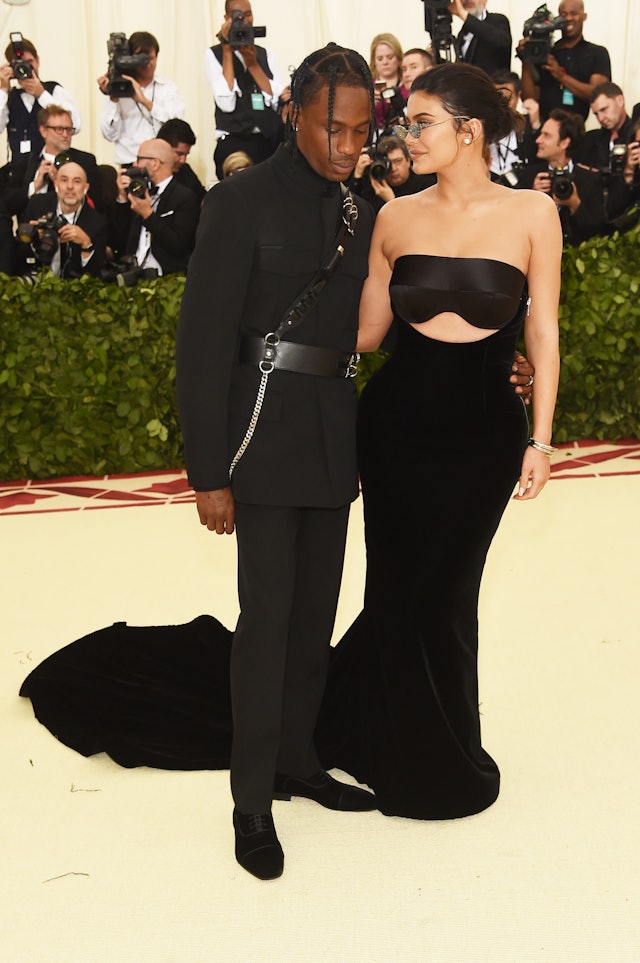 The 20-year-old has been super busy enjoying her new life as a mom and a companion. She even went completely MIA during the majority of her pregnancy so she could have some peace and time away from the spotlight. On Feb. 4, after months of pregnancy rumors, Jenner announced that she'd not only been pregnant, but had also given birth to a daughter, Stormi Webster, just days before. Part of the announcement read,
I'm thrilled that she showed up to this year's gala and slayed just as much as she did last year. So I guess I can finally get over her going MIA during her pregnancy.
In 2017, Jenner dazzled in a sheer, 3D floral-embellished Atelier Versace gown, decorated in rose gold beading and gorgeous fringes that hung from her shoulders. She later posed for an epic, star-studded bathroom photo, and though it broke the Met Gala's no-selfie rule, the post gave some of us life and high hopes for what she'd pull off this year.
She clearly topped her look from last year, if you ask me, and is back like she never left. Slay, mama. Slay.
Source: Read Full Article