Meghan and Harry Are Flying Commercial for Their Royal Tour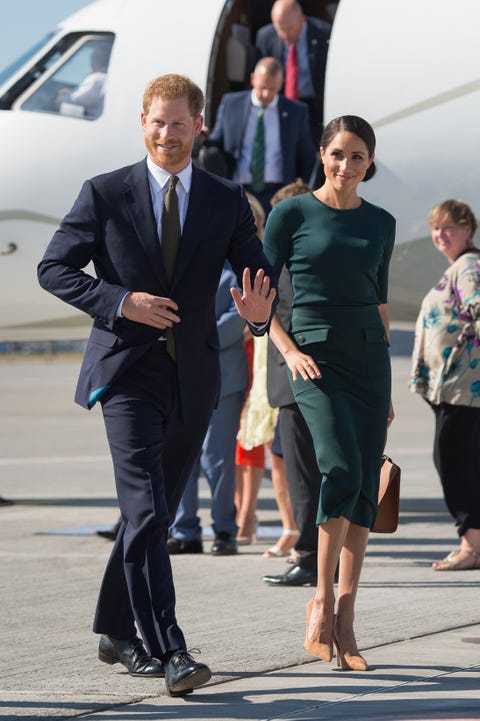 Meghan Markle and Prince Harry are heading Down Under later this month to kick-start their two-week royal tour of Australia, New Zealand, Tonga, and Fiji. And despite their royal status, the couple's mode of transportation will be surprisingly normal: they're flying commercial.
The Duke and Duchess of Sussex will arrive in Sydney on October 15 on a commercial flight with no official welcome. Their return flight to London will also be on a commercial plane.
View this post on Instagram
⏱ Less than two weeks to go until The Duke and Duchess of Sussex's visit to Australia, Fiji, Tonga and New Zealand ???????? Further details about the visit have been announced today — follow the link in our bio to find out more.
A post shared by Kensington Palace (@kensingtonroyal) on
However, not all flights during the trip will be this low-key. The couple will use a charter plane for Fiji and Tonga. In New Zealand, they'll use a New Zealand Air Force plane for most of their engagements, and a helicopter for their flight to Abel Tasman National Park.
Although members of the royal family often use a charter jet for work trips abroad (just like public officials), flying commercial is nothing new for them. Royals often use it for personal travel; Harry and Meghan reportedly flew to Nice, France via British Airways―in coach—for their New Year's Eve celebrations last December.
Prince William was also spotted in economy class while flying from Memphis to Dallas after his friend Guy Pelly's wedding in 2014. He and Kate also reportedly flew on a budget jet home from Edinburgh after Zara Philips' wedding in 2011.
But they've also flown commercial for work purposes, too. In 2016, Kate Middleton reportedly returned home from engagements in the Netherlands via a British Airways flight to London.
Meghan and Harry's upcoming royal tour will include 76 engagements in four different countries in just 16 days. The couple is scheduled for plenty of traveling, but they'll at least have a "down day" to rest up after their arrival before officially commencing engagements on October 16.
With reporting from Omid Scobie.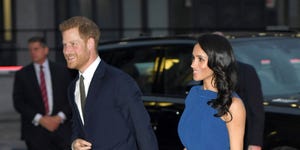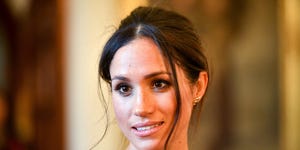 Source: Read Full Article