Meghan Markle and Prince Harry to Attend the Queen's Jubilee — but With Restrictions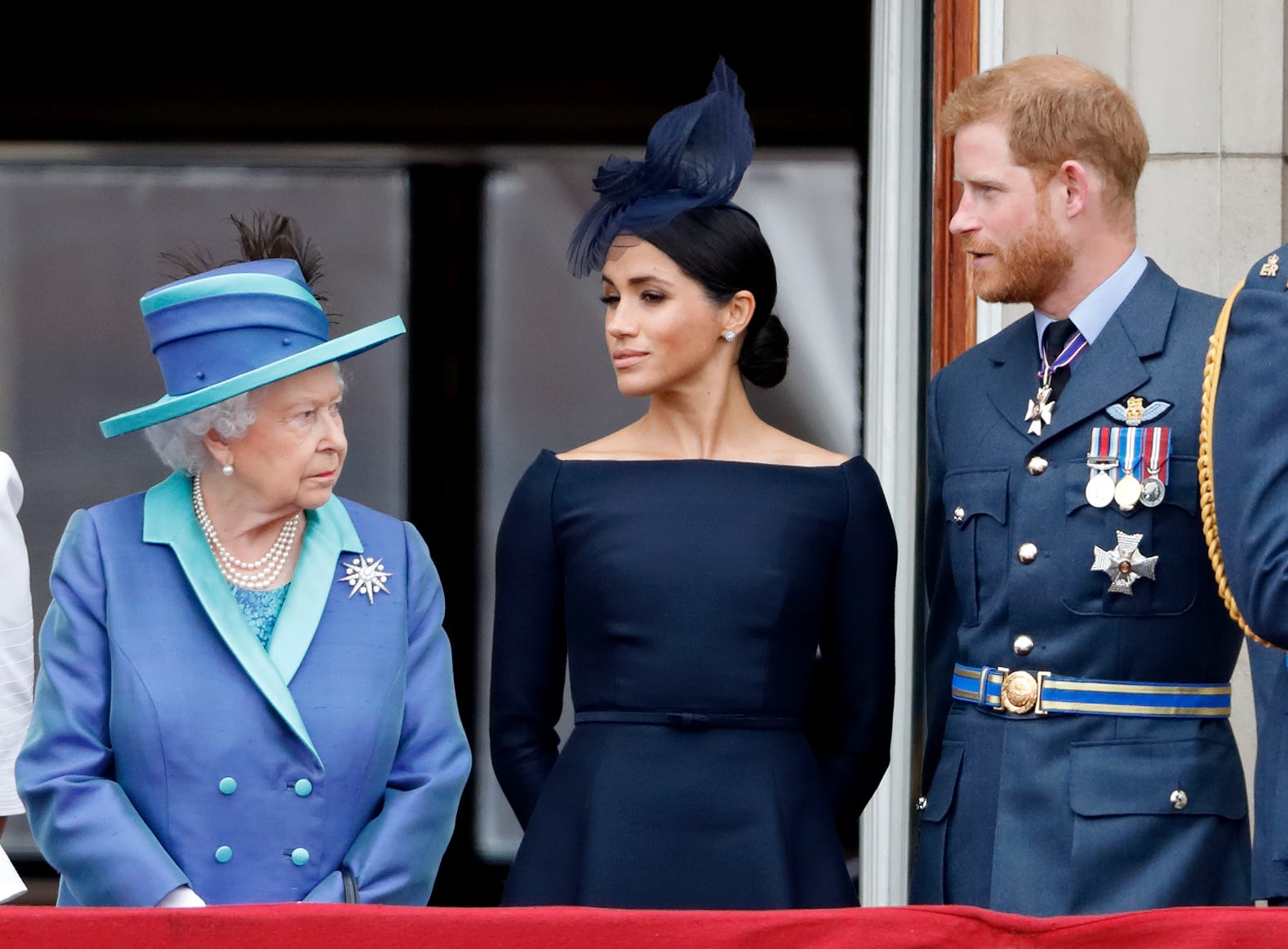 Since stepping away from royal duties in 2020, Meghan Markle and Prince Harry's relationship with the royal family has been tumultuous, to say the least. However, the Sussexes are returning to Britain to celebrate Queen Elizabeth II's Platinum Jubilee this June.
Back in February, the queen celebrated her Platinum Jubilee, an occasion that marks 70 years as Britain's monarch, and the nation will celebrate the achievement with a special bank holiday weekend beginning on June 2. The Duke and Duchess of Sussex will travel to the UK to attend the event, bringing their son, Archie, back to the nation for the first time since breaking from the royal family and leaving for the United States. Their daughter, Lilibet, will also make the trek across the pond for the first time.
However, the couple and their kids were pointedly not invited to stand on the Buckingham Palace balcony with other working royals during Trooping the Colour, an official celebration of the queen's birthday. "After careful consideration, the Queen has decided that this year's traditional Trooping the Colour balcony appearance on Thursday 2nd of June will be limited to Her Majesty and those members of the Royal Family who are currently undertaking official public duties on behalf of the Queen," a Buckingham Palace spokesman said in a statement to People. Harry and Markle last attended the event in 2019.
Source: Read Full Article