MLB Announcer Jim Kaat Apologizes For Slavery Reference During Playoff Game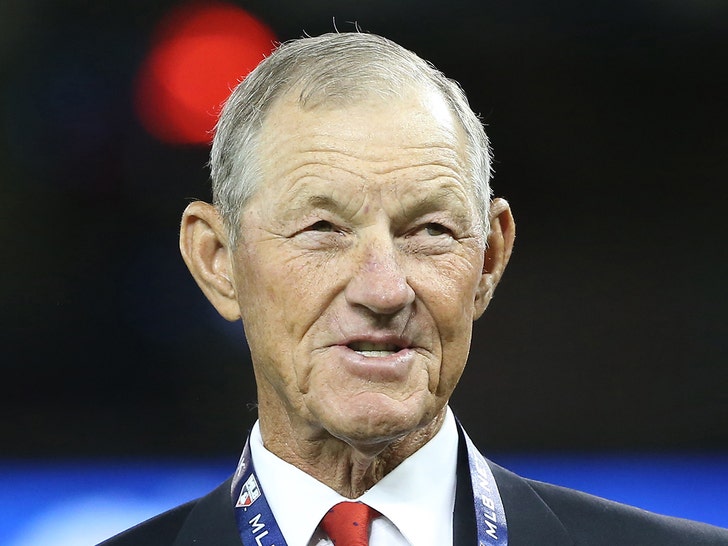 Longtime MLB announcer Jim Kaat is in some scalding hot water … after he shockingly made a slavery reference while calling the Astros vs. White Sox ALDS playoff game Friday.
Kaat's comment came in the 2nd inning of Game 2 as Chicago infielder Yoan Moncada stepped up to the plate … when co-announcer Buck Showalter shared a story about the first time he saw the 26-year-old Cuban star in person.
The ex-Orioles manager said he remembered asking the Baltimore front office, "Can we have one of those" … to which Kaat replied, "Get a 40-acre field full of 'em."
82-year-old Kaat apologized for the comment a few innings later … saying, "Earlier in the game, when Yoan Moncada was at the plate, in an attempt to compliment the great player that he is, I used a poor choice of words that resulted in an insensitive and hurtful remark and I'm sorry for that."
Kaat is getting grilled for the cookie cutter apology … with many calling him out for apparently reading the statement off a piece of paper.
The comment comes just months after Detroit Tigers announcer Jack Morris was suspended for using a mocking accent during a Shohei Ohtani at-bat.
Thom Brennaman also faced backlash for using a homophobic slur while calling a Cincinnati Reds game last season.
Source: Read Full Article