Offset Told Snoop Dogg to Stay Out of Women's Business and I Must Applaud His Logic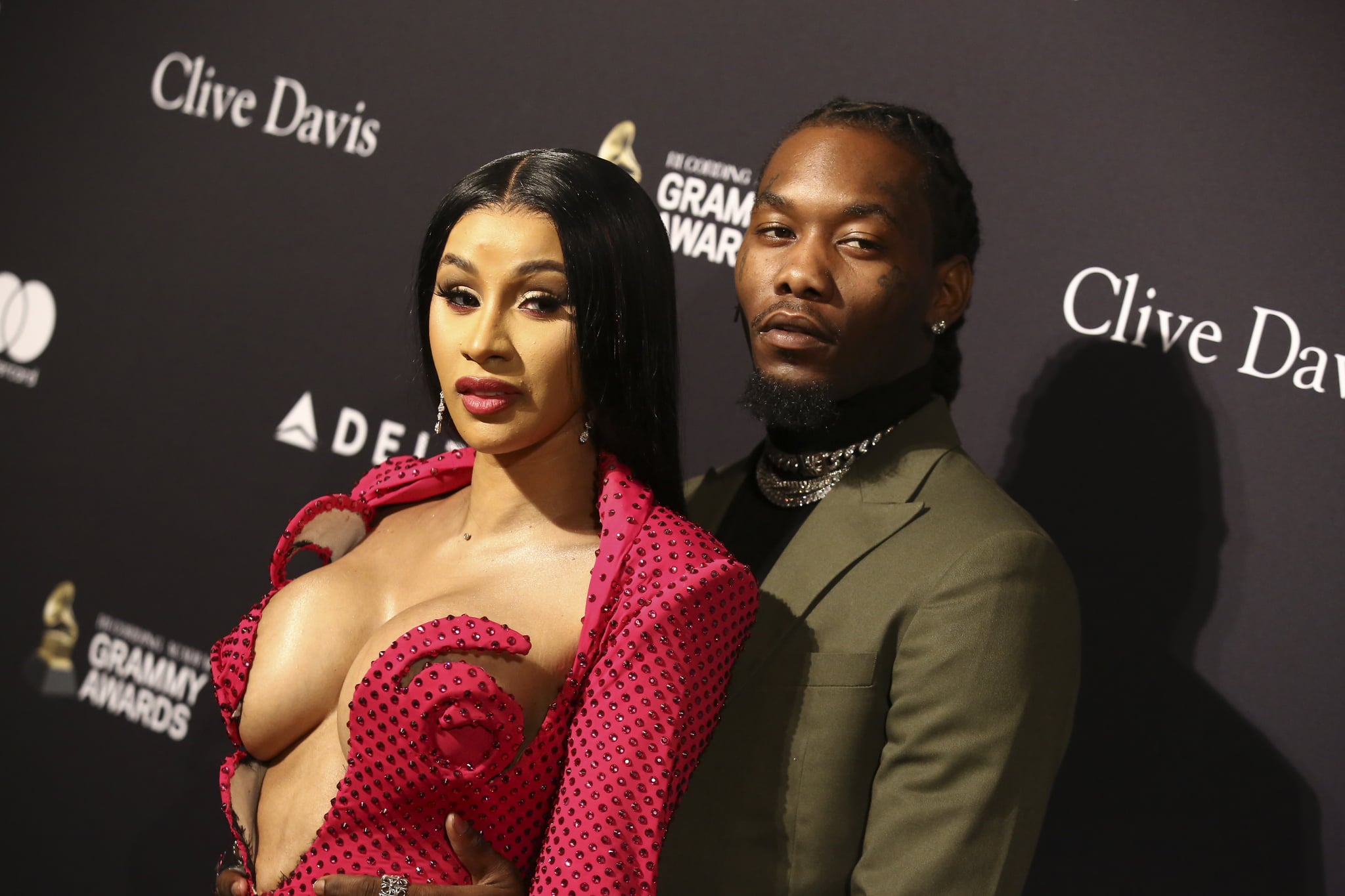 Image Source: Getty / Gabriel Olsen
I never thought that I would agree with Offset about his feminist views, but that's 2020 in a nutshell. On Dec. 12, the rapper was approached by TMZ reporters about comments made by Snoop Dogg about Cardi B and Megan Thee Stallion's mega-hit single "WAP." In an interview posted earlier that same day, the older rapper told Central Ave's Julissa Bermudez that he felt the song was too vulgar and recommended the rapper's tone it down and use "some imagination."
"Let's have some privacy, some intimacy, where he wants to find out as opposed to you telling him," the 49-year-old rapper says in the video. "That's like your pride and possession and that's your jewel of the Nile, that's what you should hold on to. That should be a possession that no one gets to know about until they know about it."
Rather than having the self-awareness to realize he had no right to tell two grown women how to talk about their bodies, Snoop went on to rationalize that while he may have been into that type of music when he was younger — he may have even been on a "WAP" remix! — but as he's approaching 50, he's now worried about how the theme may influence the younger generation. "I love that they're expressing [themselves] and they're doing their thing, but I don't want it [to become] fashionable to where young girls feel like they can express themselves like that, without knowing that is a jewel they [should] hold on to until the right person comes around," he explained.
Aren't we so lucky that after almost 20 years of rapping, Snoop is finally concerned about what the younger generation is listening to? I'm sure he's worried about people's daughters — that's why he recommended that they "just send her to the Dogg so I can woop-de-wop," in the 2017 track, "3's Company." He plans to teach them how to respect themselves and keep their jewels safe for the right person!
When TMZ brought the comments up with Cardi's husband, he noted that although he's a fan of Snoop Dogg, he hates when men "get in a female's business." He pointed out that his wife is grown, and Snoop's comments show the clear double standard women face in the music industry. "As rappers, we talk about the same sh*t," he said. "Men can't speak on women — they're too powerful, first off. There's a lot of women empowerment, don't shoot it down. We never had this many female artists running this sh*t and they catching up to us, [even] passing us and setting records."
He went on to note that "WAP" is a record-breaking single, so regardless of the bullsh*t that people want to say about it, they can't take that away from Cardi or Megan.
Source: Read Full Article