Report Says Scott Disick and Sofia Richie Broke Up Due to His 'Love' for Kourtney Kardashian
Remember when you first heard Scott Disick and Sofia Richie were dating? A lot of us initially thought their romance wouldn't last longer than an Instagram Story, but the couple defied the odds, dating for nearly three years before their split earlier in May. That's why we're all shocked to hear that they have actually called quits on their romance.
The news comes after Disick checked into rehab to deal with emotional issues stemming from the deaths of his parents in 2013 and 2014. But sources say that's not the only thing that played a part in their split, claiming it also had to do with Disick's "lingering feelings" for his ex-girlfriend Kourtney Kardashian.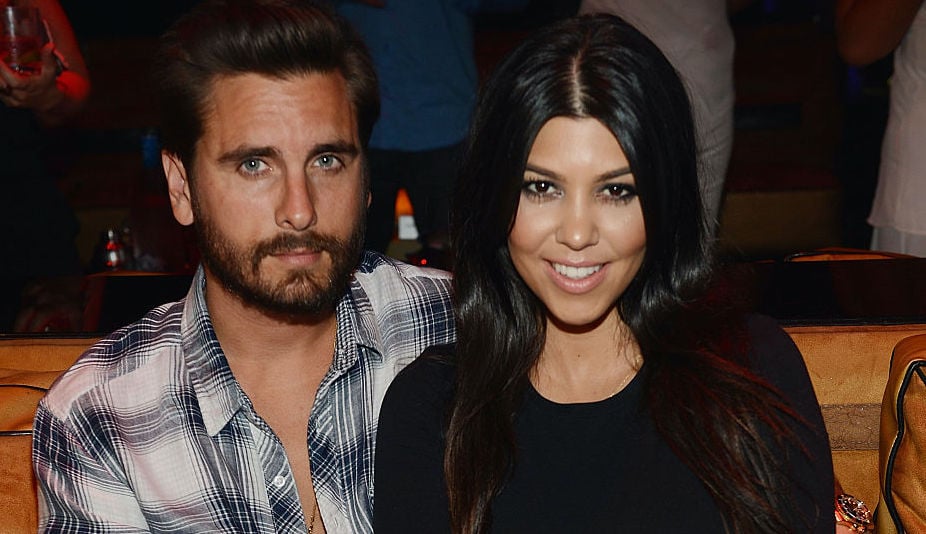 Inside Scott Disick's relationships
Disick and Kardashian dated off-and-on from 2006 to 2015. After years of turbulence, Kardashian dumped Disick following rumors that he'd allegedly been partying and cheating with an ex-girlfriend.
"I love Scott, but I've been dealing with this for so long, it's definitely not good for me. At this point, I'm really just trying to focus on me and the kids and make them the priority," she said in a 2015 episode of Keeping Up with the Kardashians, referencing their three children: Mason, Penelope, and Reign.
RELATED: Kourtney Kardashian Says This Put a Strain On Her Relationship with Scott Disick
Disick initially struggled to move on but by 2017, he had started a relationship with Richie. The pair sparked romance rumors that May and eventually went public in the fall.
They garnered side-eye in the beginning due to their 15-year age gap and Richie's close relationship to the KarJenners (she's friends with Kylie Jenner). But over time, people seemed to come around. Kardashian even established a relationship with Richie, often accompanying her and Disick on vacations.
Scott Disick and Sofia Richie's breakup
Following reports about Disick's rehab stint, sources confirmed to E! News on May 27 that Disick and Richie had split. An insider told the outlet there wasn't a huge fight — Richie reportedly just wants to "do her own thing" while Scott "take[s] care of his health."
"Sofia thinks Scott has a lot on his plate right now and thinks it's best for them to be apart so he can focus on himself. She is only looking out for him and his best interest and it was primarily her decision for them to split. Sofia has been spending time with her family and has taken the majority of her stuff out of Scott's house," the source explained.
RELATED: Sofia Richie 'Tried to be There' for Scott Disick Before Their Reported Break But It Became Too Much, Report Says
Neither of them has addressed the reports or status of their relationship, at the time of this writing.
The latest reports surrounding Scott Disick, Sofia Richie, and Kourtney Kardashian
On May 29, an Us Weekly source added that Disick's love for Kardashian allegedly played a part in his split from the influencer.
"Scott is always going to be in love with Kourtney, and that's something Sofia has had to face since even before she got serious with him," said the source. "It's been an ongoing thing. It just became more apparent that his family was more of a priority than she was, and his family would be his main priority over anything and anyone."
RELATED: Sofia Richie Claims That Scott Disick Acts Totally Different Around Kourtney Kardashian
But "Kourtney has always been hesitant about getting back together with Scott or letting him in in a romantic sense," added the insider. "She has given him so many chances over the years after he has said that he is going to prove himself to her, and he seemingly still hasn't in certain aspects."
The news comes weeks after Disick got caught liking photos of him kissing Kardashian and two days after Page Six reported that Richie had allegedly always been a little uncomfortable with his relationship with the reality star. But that's not to say that you should jump to any conclusions here. Regardless of what reports suggest, Disick and Kardashian view each other as family and will always share a close relationship.
"It's not the easiest thing for us, but the fact that we've tried and we made it work makes life that much better," Disick said in a 2019 video for Poosh.
Source: Read Full Article