Stop What You're Doing, Gigi Hadid and Zayn Malik Were Spotted Making Out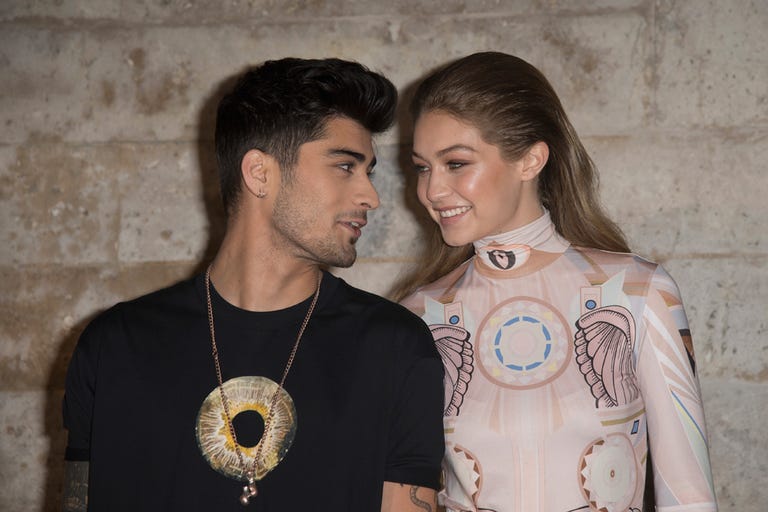 Since Gigi Hadid and Zayn Malik announced their surprising split last month, there have been multiple incidents alluding to the fact that they may be getting back together. The most damning was that time last week when Zayn left her apartment in full-on morning after clothes (not fooling anyone, Zayn), and now, the most important incident of all: the NYC make-out.
This weekend, TMZ caught a photo of the former couple making out on the streets of New York. Yep, full on making out. You can check it out here if you want to see for yourself. And yeah, that guy with a crazy head tattoo is in fact Zayn, if you had any doubt.
Andddd, if you want some more proof, here's a video of them that same day:
Zayn and Gigi Hadid out in Soho, NYC today.
?: Hollywood Life pic.twitter.com/UuZyJd2YHC
Looks pretty couple-y to me!! While they were on their date in SoHo, they reportedly also gave a gift card to a homeless man, which seems pretty random but also very nice. When the couple announced their split, it seemed like they were on relatively civil terms. Their breakup statements were pretty complimentary, all things considered. Zayn wrote:
pic.twitter.com/4st0iU9zHg
"Gigi and I had an incredibly meaningful, loving, and fun relationship. I have a huge amount of respect and admiration for Gigi as a woman and a friend."
And Gigi echoed with:
pic.twitter.com/dEDHlyH8P3
"I'm forever grateful for the love, time, and life lessons that Z and I shared. I want nothing but the best for him."
So, you can take all of this to mean whatever you want it to mean, but considering the facts, I think it's safe to say these two are back together. You can freak out now.
Follow Emma on Instagram.
Source: Read Full Article