Taylor Swift's AMAs Takeover: Catch Up On Her Big Machine Shade, Speeches, Medley Performance, & Mo
Despite all the drama leading up to the event, Taylor Swift was the star of the AMAs on Sunday night!
Not only did she win BIG, but between her speeches, performances, and outfits, she definitely made a statement at the awards show!
Clearly she was hoping Big Machine Label Group's Scooter Braun and Scott Borchetta were watching!
Wanna see how shady Swift got?? Well…
Contents
Big Machine, What's Good??
The 29-year-old took some subtle jabs at her former record label all night, not including some bigger zingers during her highly-anticipated and hotly-contested Artist of the Year performance.
First things first, after winning Favorite Pop/Rock Album, Taylor took the chance to gush about her current business arrangement in her speech. She shared:
"I really love my record label, Universal and Republic… Thank you for being so generous to me and allowing me to make whatever music I wanna make as a songwriter. It's so thrilling to me that I get to keep doing that."
That's basically her telling Big Machine how they lost her as an artist!
She didn't stop there though. When the songstress also won the Artist of the Year award, she hinted at her most recent controversy while telling the audience:
"Just the fact that the last year of my life has had some of the most amazing times and also just some of the hardest things I've gone through in my life. And not a lot of them are things that haven't been public… This industry is really weird where sometimes people who do what we do feel like… your stock is either up or down and people either like you or they don't. Or you're feeling bad about yourself, but the people who hang in there for you are the ones that you will never forget… This year for me has been a lot. It's been a lot of good and a lot of really complicated."
Her performance though, which we'll dive into deeper further down, included some details directly aimed at Big Machine — and the men behind it!
While performing The Man off her album Lover, eagle-eyed fans caught her wearing a white top with her previous albums' names written on it AKA the music catalog Braun bought.
Her stage design later transformed into a pointed message, which you can see (below):
LOLz!
Shaking Off The Drama
It wasn't all low-key shade during her big performance medley!
While unclear if Tay would actually be singing any of her old tunes after the drama that unfolded over the past week or so, the You Need to Calm Down artist ended up slaying not only The Man, but moved into a medley of some of her biggest hits like Love Story, Blank Space, I Knew You Were Trouble, and Shake It Off, which included surprise appearances by Camila Cabello and Halsey!
Of course, she ended the musical assortment with Lover, where she was joined on stage by ballerina Misty Copeland!
Watch (below)!
Big mood!!
Miss Americana
After displaying her onstage ensems, we couldn't forget to give credit where credit is due when it came to T. Swift's red carpet look!
The starlet flaunted her long legs in a sparkling green Julian Macdonald gown with high-low hem to showcase her black Casadei boots! Ofira jewels hoops, along with a combination of Lorraine Schwartz and Ofira Jewels black diamond rings topped off her sleek outfit!
Va-va-voom or what??
Artist Of The Decade
All in all, Tay took home three big honors Sunday night: Artist of the Decade, Artist of the Year, and Favorite Pop/Rock Album. She also nabbed Favorite Music Video, Favorite Female Artist (Pop/Rock) and Favorite Artist (Adult Contemporary) off-air.
While we hinted at the speeches from those last two massive categories (above), you need to watch them in full!
And:
But where the A-lister really blew fans away was with her biggest speech, presented to her by Carole King:
She sure was showing Scooter and Scott what they're missing!
Thoughts, Perezcious readers?? Did she deliver? Or was the shadiness far too much?
Related Posts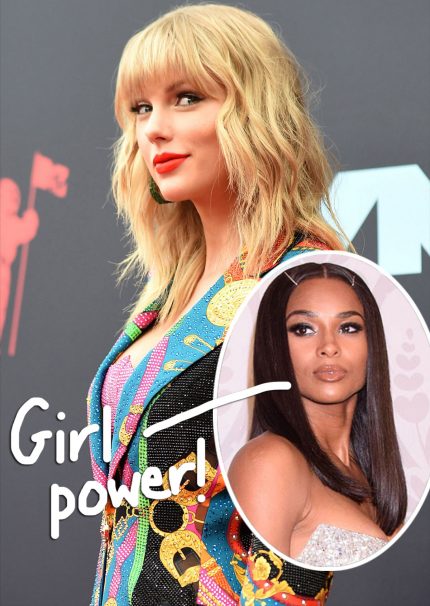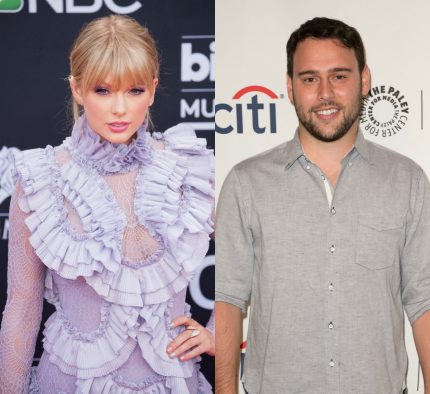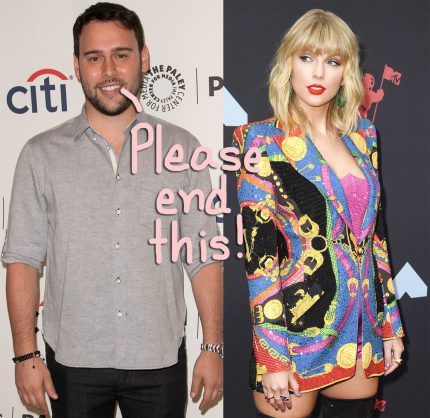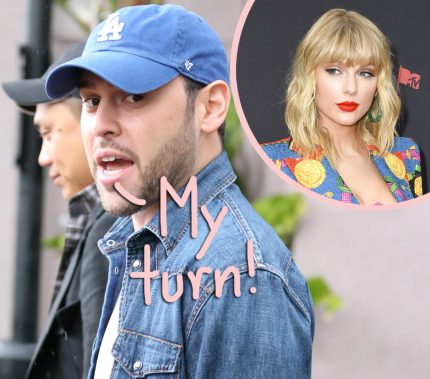 Source: Read Full Article