The Royals Are Considering Canceling Their Annual Christmas Day Walk
Queen Elizabeth II is reportedly thinking about canceling the royal family's Christmas Day walk, a long-standing tradition which takes place every year and involves the entire family strolling to church in Sandringham. (Psst: this walk has featured some big ~moments~ in the past—like when Duchess Meghan and Prince Harry strolled alongside Duchess Kate and Prince William and "the fab four" was born.)
According to The Sun, Her Majesty is considering canceling the walk over fears that it could become a super-spreader event amid the UK's current Omicron wave. Per The Mirror, the Queen's aides have advised her to "close the gates to her private grounds" and sources say that royal staff "fully expect" the footpath will be fenced off.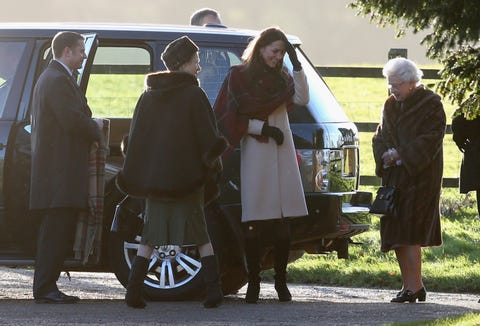 "Of course everyone would love everything back to normal," one source said. "but the situation is anything but."
Last week, the Queen announced that she'd be canceling her annual family Christmas party amid rising Covid cases. A Buckingham Palace source told CNN that the decision was a "precautionary" measure and that there is "regret" over the event being canceled but also everyone thinks it is "the right thing to do" for those involved.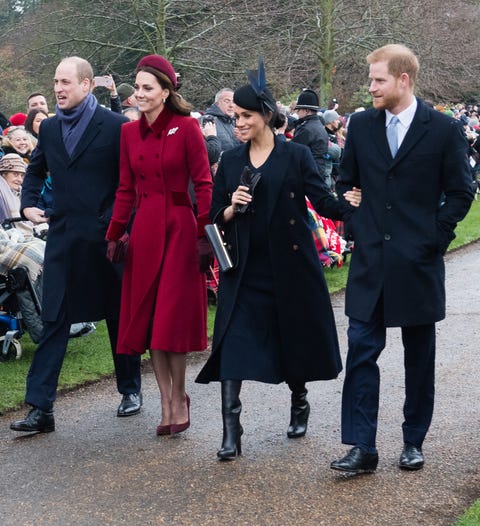 Apparently the royals are going to great lengths to make sure the Queen isn't alone this Christmas, and her children—as well as Prince William and Kate Middleton—have agreed to keep social contact to a minimum so that they can safely join her in either Sandringham or Windsor. Meanwhile, Prince Harry and Meghan Markle's holiday plans haven't been confirmed, though it seems likely they'll stay in the United States. Here's to hoping everyone stays safe over the holidays!
Source: Read Full Article