These 12 Graduation Zoom Backgrounds Will Upgrade Your Remote Celebration
With graduation on the horizon, it's time to plan out your virtual grad parties with your friends and family. Even if you aren't participating in commencement IRL, you can still join a remote gathering before you start your next chapter. Using Zoom's virtual backgrounds, you can swap out your real background for a virtual one, featuring some graduation-themed decor. These 12 graduation Zoom backgrounds will upgrade your remote celebration.
Whether you're new to Zoom's virtual background feature or not, you can easily create a graduation vibe in a few simple steps. If you're a graduate who won't able to walk on the stage in-person this year due to the coronavirus pandemic, there are virtual graduation ceremonies you can stream, including YouTube's "Dear Class of 2020" commencement on Saturday, June 6. If you're planning to host your own remote shindig with your loved ones on Zoom, or are joining in a virtual ceremony, don't worry about decorating, because these Zoom backdrops from royalty-free image services like Pixabay, Unsplash, and Pexels, will set the tone.
If you're looking for the perfect graduation background, there are many options you can choose from. Here are the some backgrounds to help you celebrate the class of 2020.
1. Cap toss
A cap toss at a commencement ceremony is pretty much a must-have, so why not let the background signify that? This graduation background shows a graduating class throwing up their caps in the air for a stunning shot.
2. Friends graduating together
This virtual background features a group of young women wearing their gowns and jumping for joy as they start to toss their caps in the air.
3. Woman holding blue cap
If you're missing out on dressing up in the classic grad 'fit, this Zoom background features a royal blue cap and gown, and a perfectly complementary light blue mani.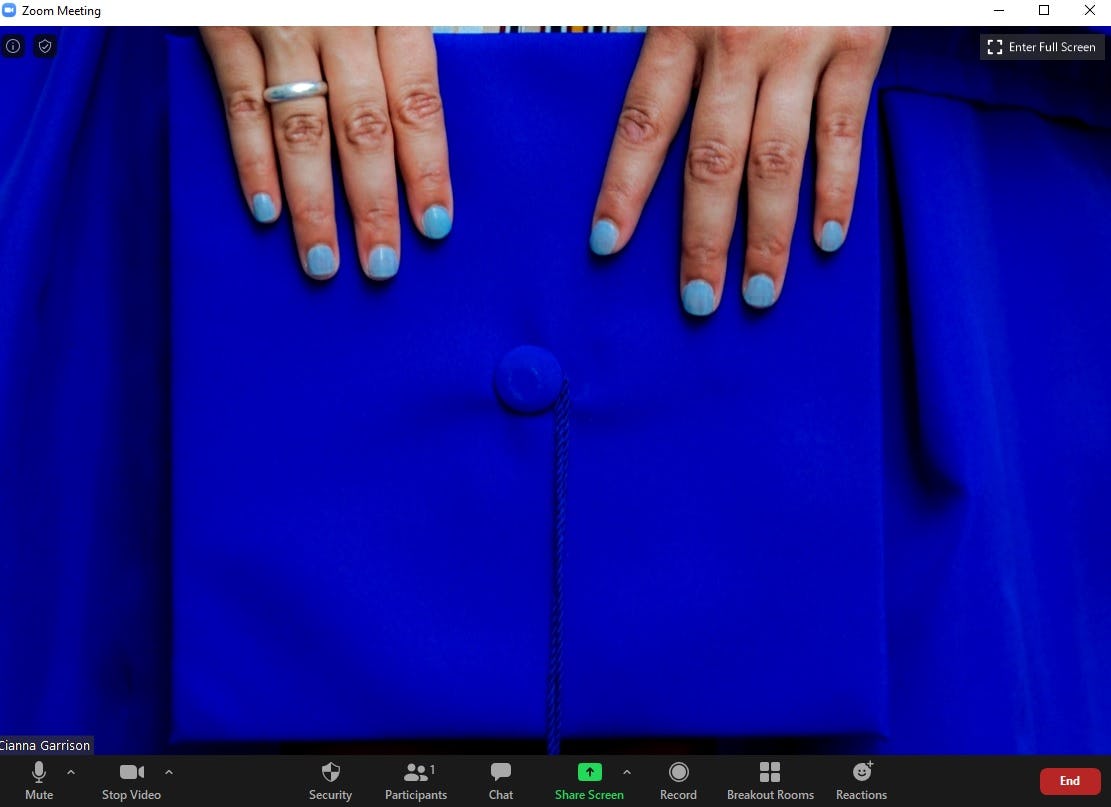 4. A sea of red caps
Celebrate with fellow university grads with this Zoom background. The backdrop features a crowd of students gathered together in red gowns and caps.
5. Aerial view of graduates
This graduation backdrop for Zoom features a group of students, as seen from above, celebrating in a courtyard together, some caps mid-air, and most already on the ground.
6. Black and white caps
This graduation background for Zoom shows a group of young adults waiting to walk across the stage to receive their diploma. The shot makes it feel like you're almost there.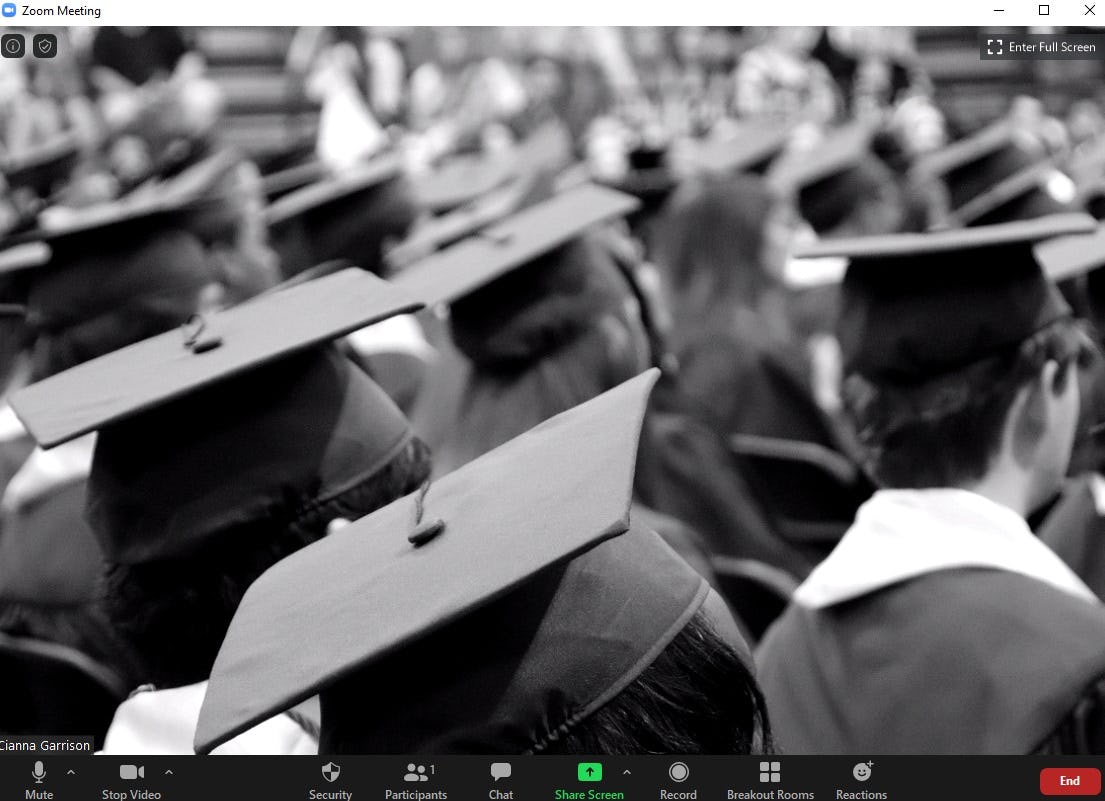 7. Woman holding red cap
This Zoom background features a young woman walking and holding her red cap, which is perfect for the big day.
8. Holding a diploma
Besides tossing your cap into the air, receiving your diploma is the most iconic part of the ceremony. This virtual background features a person holding onto their diploma tied nicely in a red ribbon.
9. Celebration
Feel like you're a part of the crowd, whether you're celebrating your own graduation or someone else's, with this graduation background featuring balloons and caps in the air.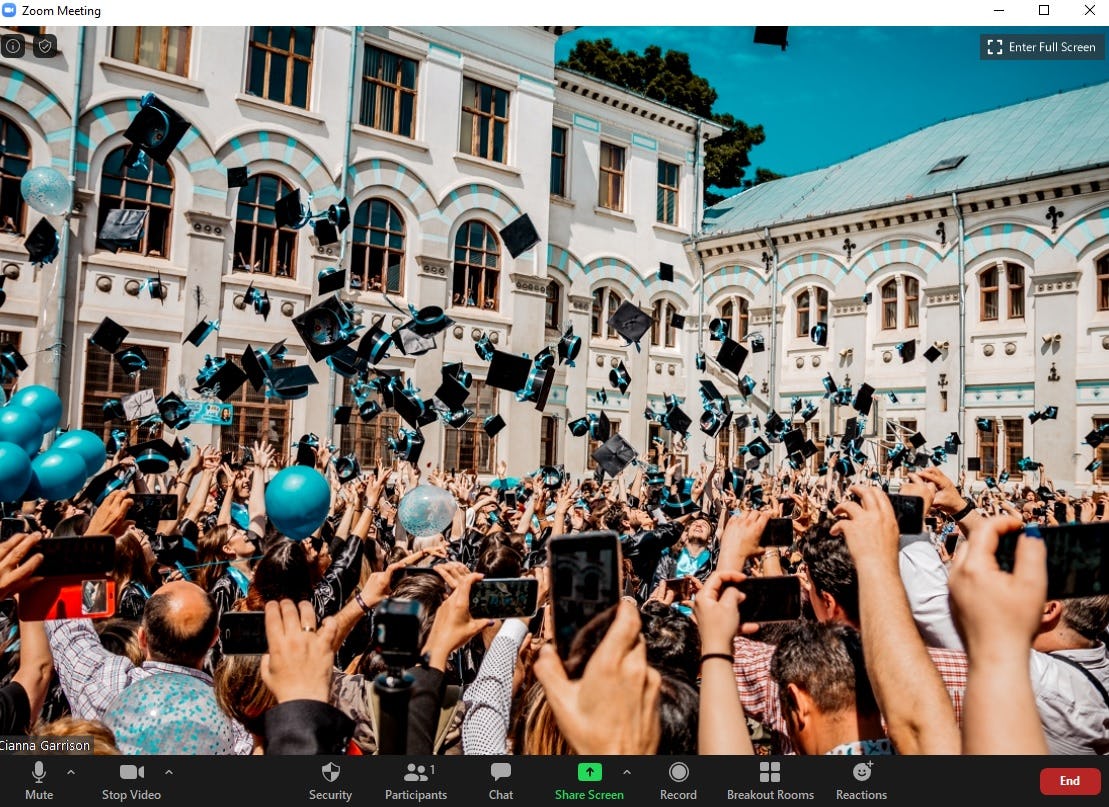 10. Students celebrating
You can celebrate with another cap toss with this virtual background.
11. Balloon arch
Download this virtual graduation background from photo editing company PicsArt, by right-clicking and saving to your computer. This offers a fresh take on confetti, balloons, and shining stars.
12. A champagne toast
Lean into the celebration with this Zoom background of three women popping a few bottles of champs.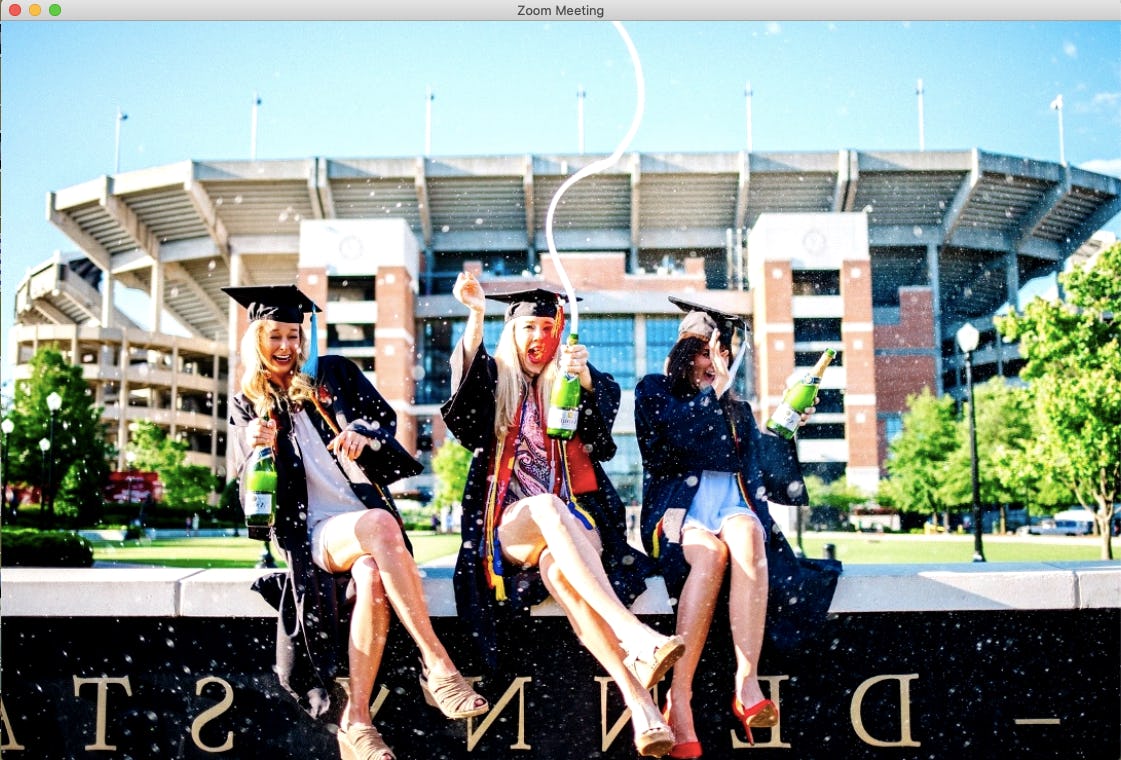 If you think you're showing symptoms of coronavirus, which include fever, shortness of breath, and cough, call your doctor before going to get tested. If you're anxious about the virus's spread in your community, visit the CDC for up-to-date information and resources, or seek out mental health support. You can find all Elite Daily's coverage of coronavirus here.
More like this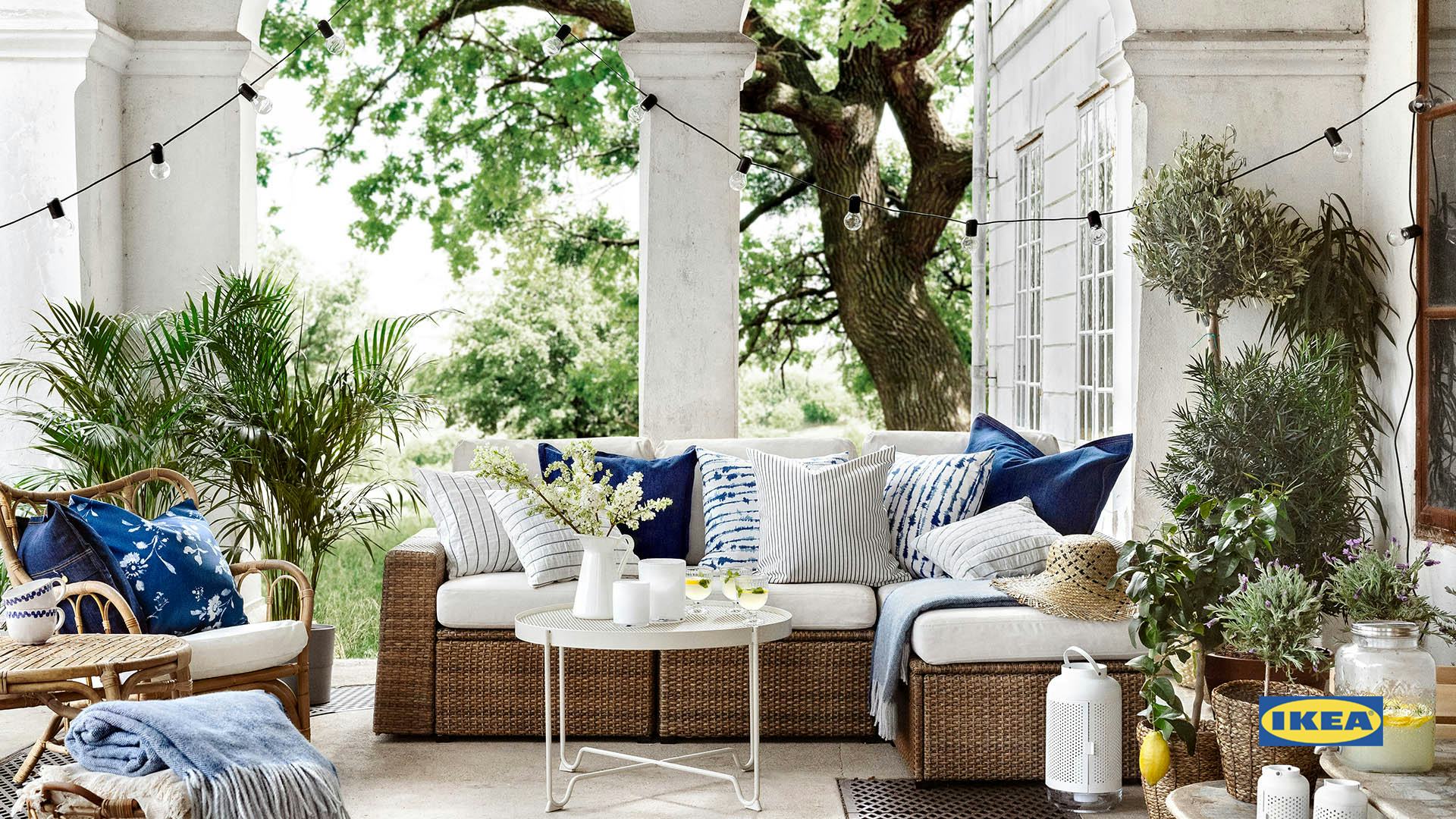 These IKEA Zoom Backgrounds Will Give Your Space A Virtual Upgrade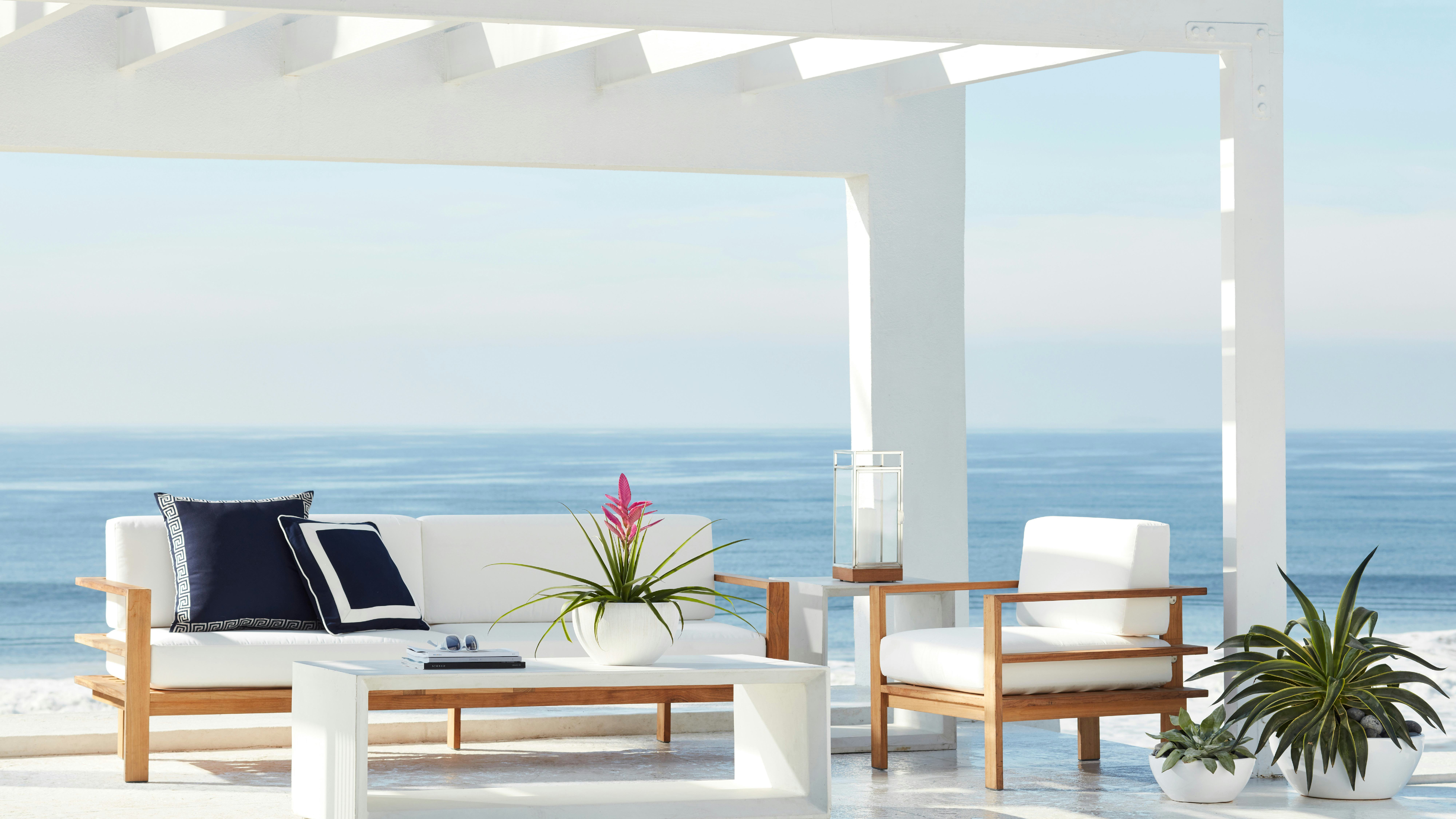 The 14 Best Beach Zoom Backgrounds Will Make You Feel Like You're On Vacay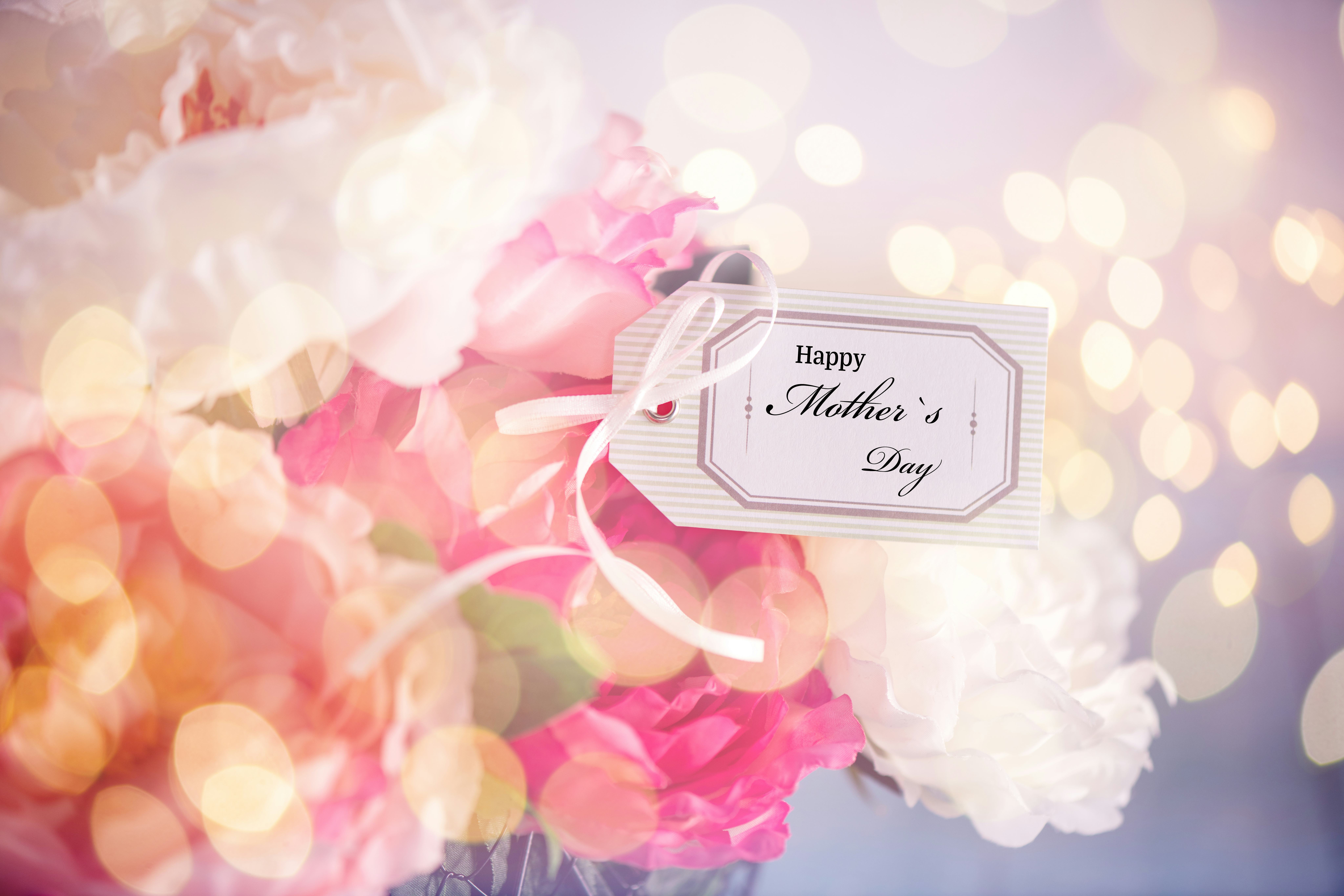 Here's How To Throw A Mother's Day Party On Zoom For A Remote Celebration
Stay up to date
Don't miss a thing with the Elite Daily newsletter.
Source: Read Full Article