Why Sharna Burgess Was 'Scared' to Tell Brian Austin Green About Her Pregnancy
Brian Austin Green is a longtime fixture in Hollywood, best known for his role in the hit series Beverly Hills, 90210. Green, who was in a decades-long partnership with Megan Fox, announced his split from Fox in 2020. While Green seemed intent on focusing on his children during the initial days after his split, it didn't take long before he found love, with Dancing With the Stars pro Sharna Burgess.
Recently, Burgess shocked the world by announcing that she and Green are expecting a child. Burgess has been open about her pregnancy journey, revealing in a recent interview that she was initially very hesitant to tell Green about the pregnancy.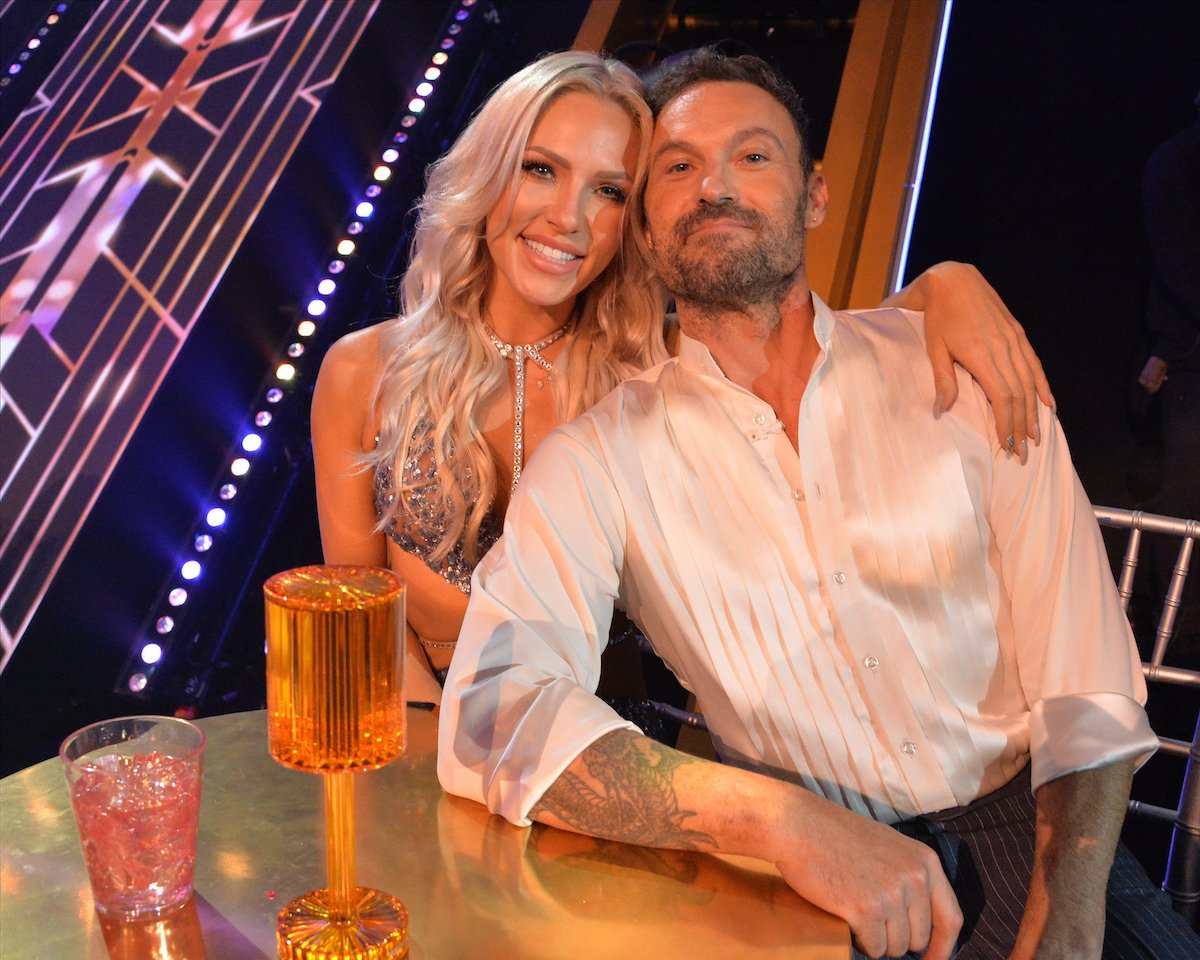 Sharna Burgess recently announced her pregnancy
In mid-February, Sharna Burgess took to Instagram to reveal that she and Brian Austin Green are expecting a baby – Green's fifth child and Burgess's first. In a sweet Instagram post, Burgess shared a picture of her baby bump, writing a caption that read in part "… And suddenly my world would never be the same. Forever greater, forever expanded, and deeper. Forever abundant and unconditional. Baby Boy July 4th (ish) 2022."
In the days since announcing the pregnancy, Burgess has shared a lot of photos on social media, highlighting everything from her growing baby bump to her various cravings. With her due date rapidly approaching, Burgess has gotten even more transparent in recent weeks – even revealing that she was initially scared to tell Green about the surprise pregnancy.
What did Sharna Burgess say about being 'scared' to tell Brian Austin Green about her pregnancy?
In a recent interview with US Weekly, Burgess opened up about the moments when she first realized she was pregnant. Burgess noted that she first took the pregnancy test during a cozy day at their home, while Green was watching the Los Angeles Lakers play a losing game on TV. "I was like, 'What am I gonna do?' I can't tell him now. This is terrible news while the Lakers are losing," Burgess said.
The professional dancer went on to say "So I waited for 40 minutes (after taking the test). And he came in like, 'Big day. The Lakers came back and they won.' And I was like, 'It's about to get bigger. You're probably gonna need to sit down for this.'" Burgess said that she was "scared at the time" because the pregnancy was a surprise and because they hadn't been dating for very long – but revealed that Green put her fears to rest, telling her that the news was "awesome."
When did Sharna Burgess and Brian Austin Green start dating?
Burgess and Green are indeed a fairly new couple – but they've experienced a lot in a short time. The two were first connected in December 2020, according to Us Weekly, when they were seen vacationing in Hawaii. They went public with their romance just a month later, with Green gushing about his new girlfriend in an interview with Access Hollywood, admitting that he feels "blessed" to be with Burgess. 
In the months that followed, Burgess and Green were spotted out frequently, spending time with Green's sons and going on lots of romantic dates. In the summer of 2021, the two competed as a couple on Dancing With the Stars, showing off their love for all the world to see. These days, with their new little one on the way, Green and Burgess are excited about the future, and fans are ready to see what's next for the pair.
Source: Read Full Article