10 Celeb Couples Who Got Engaged So Far In 2018 (And 10 Who Broke It Off)
"Will they or won't they?" is a universal question asked in the realm of entertainment for ages! The question is often asked in reference to a couple, both real or fictitious, (do Ross and Rachel from Friends ring a bell? How about Luke and Lorelai from Gilmore Girls?) This question can also be asked about celebrities; even though celebrities are real, actual people, the narrative of their lives can read like a page-turning novel! It's hard to resist walking by the magazine aisle in the grocery store without feeling transfixed by the bold headlines, updating us with up-to-the-minute coverage of every element of the lives of the Hollywood elite.
The stories of our favorite celebrities feel even more interesting when we read about their relatable life events; for once, we can feel like we have something in common with these famous figures! Reading news about a celebrity experiencing life milestones like a new relationship or an engagement, makes celebrity culture feel exciting and accessible; when our favorite celebrities get engaged, the news feels so personal and exciting, just as if we were hearing the news from our dearest friends. The stories of two famous people combining their lives together and going through the trials and tribulations of life, much like we do ourselves, feels like an element of security in a way; if famous people are going through the same life events as we are and have similar experiences, then we're doing pretty well!
Of course, not all celebrity narratives unfold in a fairytale fashion; sometimes celebrity engagements go awry. Sadly, we've had a large number of engaged celeb couples break it off so far in 2018, and we still have a few months to go. Here's a tribute to both the thriving and the fallen of engaged celebrity couples in 2018!
Click the button below to start this article in quick view
20

got engaged: Pete Davidson And Ariana Grande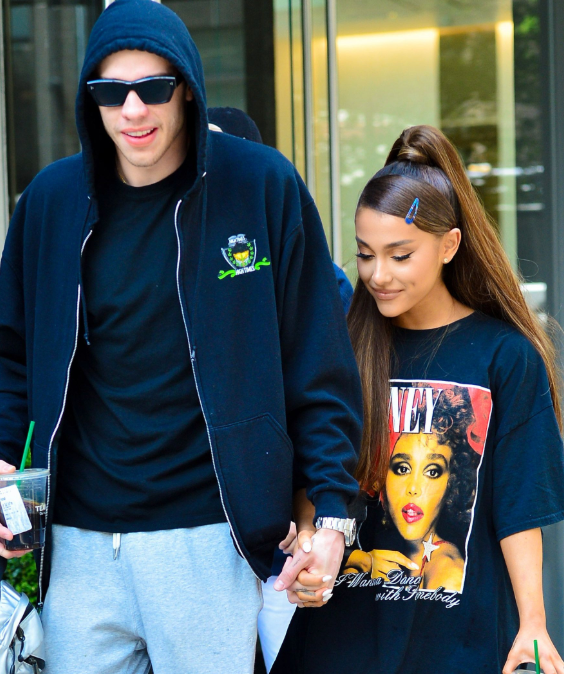 Pete Davidson and Ariana Grande's road from courtship to engagement seems pretty stunning! The Saturday Night Live cast member and God Is A Woman singer met shortly after their breakups from two high-profile celebrities, (Ariana with Mac Miller, and Pete with Cazzie David). After a few quick Instagram posts of the pair together, and appearances at high-profile events, Ariana and Pete had split with their partners and began a whirlwind relationship! By May, the pair were engaged and sporting tattoos inked in tribute to one another. The real bombshell exploded a month later when Ariana posted a picture of her new giant sparkler on Instagram; the new loves are now due for a trip down the aisle!
19

broke up: Jillian Michaels And Heidi Rhoades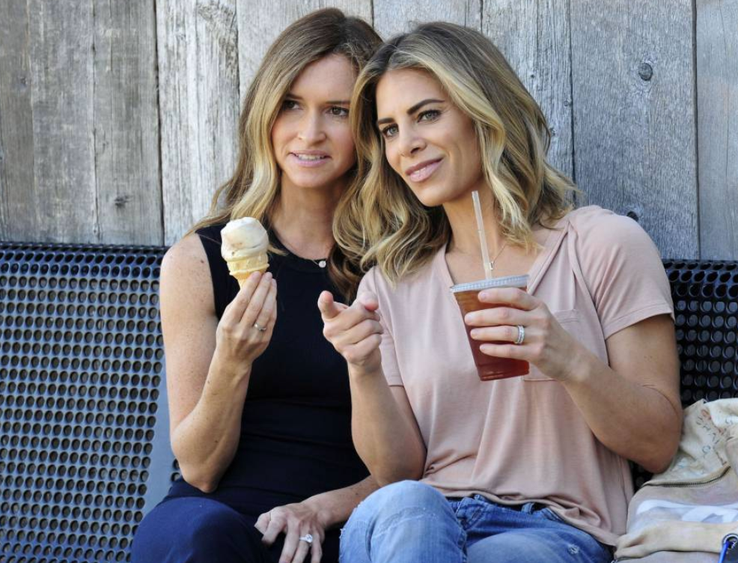 Jillian Michaels is best known for transforming the wellbeing of people on the television show The Biggest Loser, by exercising both the mind and body. Unfortunately for Michaels, she and her partner of nearly a decade, Heidi Rhoades, ended their relationship earlier this year. According to Entertainment Tonight, Michaels shared an intimate Instagram post explaining the details behind the pair's split. She revealed, "You've all been with me through it all so I'm sharing some news with you. Heidi and I have been split for a while now. We've found we are better friends and parents living apart than staying together."
18

got engaged: David Foster And Katharine McPhee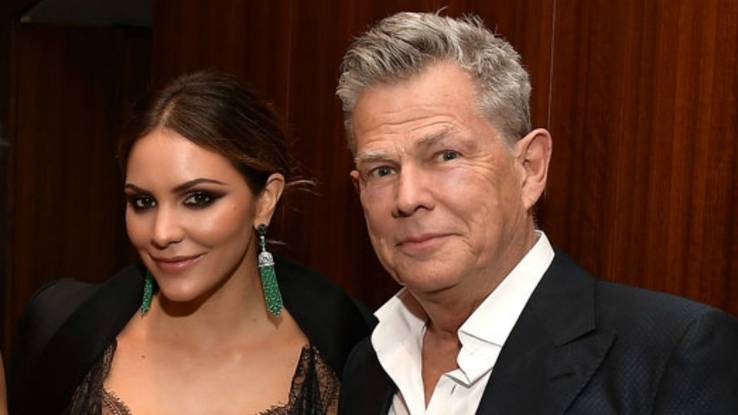 Millions of fans tuned into American Idol during season five week after week to hear the songbird voice of Katharine McPhee! One of those fans was a behind-the-scenes insider, songwriter David Foster, who recently proclaimed to Billboard that he believed Katharine had a "great, great, future ahead of her" during her time on the show. Foster made a correct guess; McPhee went on to release a few albums and have a successful acting career. The two had a long period of time to get to know one another and fall in love; Katharine was married to Nick Cokas for eight years. Rumors of a relationship between McPhee and David Foster began in 2017, and they were confirmed a year later; Kat and David announced their engagement in July of 2018.
17

got engaged: Michelle Williams And Phil Elverum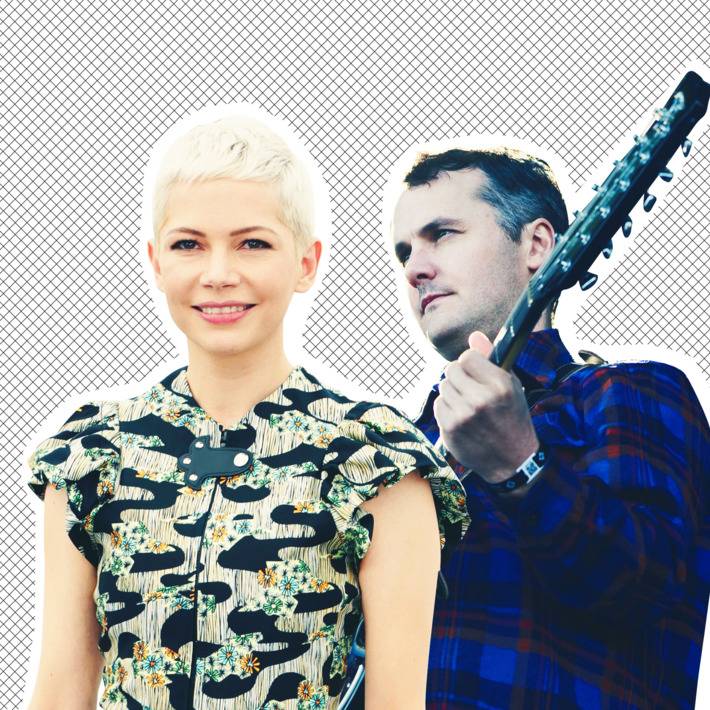 While trying to find similarities between an actress and their famous characters, Michelle Williams and her Dawson's Creek character Jen Lindley might come to mind in terms of their relationships. Michelle is known for her notoriously private profile of which was compromised when she began a super public relationship with the late actor Heath Ledger during the 2000s before his tragic death in 2008. Michelle's public persona after Heath's death centered around her admirable ability to rise above the struggle of battling a very personal struggle in the spotlight while raising the couple's only daughter, Matilda. Michelle's character on Dawson's Creek was also well known for her strong personality and how well she handled difficult situations on her own, while everyone in Capeside seemed to be paired up.
In 2018, a full decade after Heath Ledger's passing, news broke that Michelle had found love again with boyfriend Andrew Youmans. Only a few months later, Michelle shocked the world in July when it was reported she had secretly wed someone else; musician Phil Elverum! Michelle's secret wedding only reinforces how exciting her private life seems to be, and how much sweeter it is that she can keep it so private!
16

Broke up: Nikki Bella And John Cena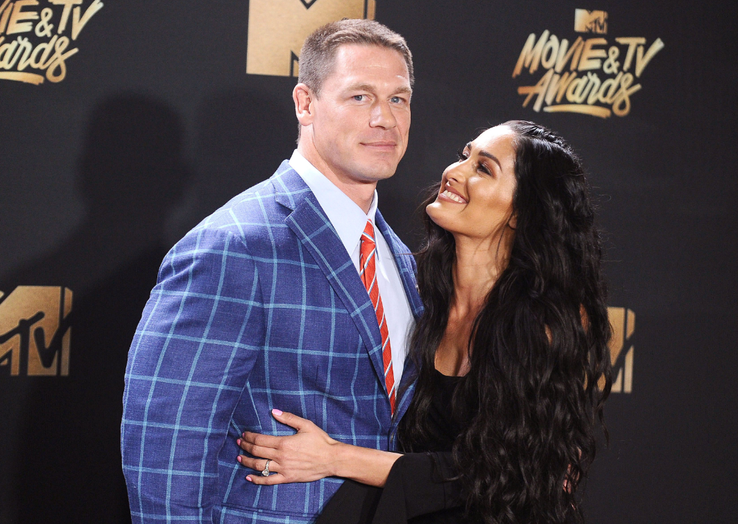 Unfortunately, the engagement period within relationships isn't always about sparkling rings and endless well wishes. It's easy to be swept into the romantic narrative of engagements, but sometimes a dose of real life can break engagements and end entire relationships. Wrestler John Cena and his fiancee Nikki Bella are among the celebrity duos who won't make it down the aisle in 2018. Cena broke the news via a tweet which seemed a little vague on the reasons why their relationship ended but made it clear it was not a very smooth conclusion. Since their breakup, there have been rumors of a reconciliation between the two, but the official status of their relationship seems unclear.
15

got engaged: Justin Bieber And Hailey Baldwin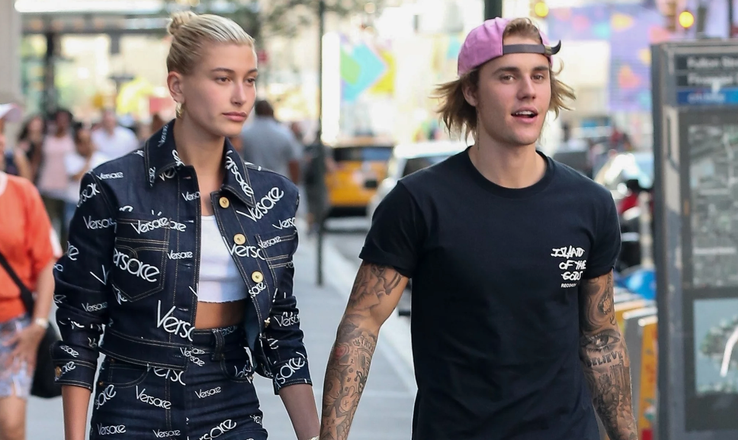 The search has been on for Justin Bieber's One Less Lonely Girl since the song was released in 2009! Justin's fans, commonly referred to as "Belieber," have anxiously kept tabs on Justin's relationships for almost a decade, holding their breath for signs that Justin's famous ex Selena Gomez might be the one for him. Surprisingly, Justin found a new partner, Hailey Baldwin, whom he had been friends with for a while. Baldwin is known for being a famous model, and TV star; she has recently jumped into new waters as one half of a new, but already very famous, celebrity duo alongside Justin Beiber and their coupling isn't new news; Justin and Hailey had dated previously. The duo had already known each other long enough to build a foundation for a relationship, and Justin felt it was time to pop the question to his new love in July!
14

broke up: Hayden Panettiere And Wladimir Klitschko
Hayden Panettiere is most well known for playing Juliette Barnes on the hit drama series Nashville, and her character's antics are nothing less than dramatic! Luckily for Hayden, her romantic life hasn't played out in the same chaotic fashion as her character's. Panettiere was engaged to Wladimir Klitschko, with whom she shares a three-year-old daughter Kaya. After Kaya's birth, Hayden publicly shared her struggles with postpartum depression, helping to bring attention to her struggles, and she credits Wladimir for being very helpful with their daughter. While the couple has split up since then, People magazine reports  they "are still on good terms" and "recently vacationed in Greece with their daughter."
Featured Today
13 Travel Hacks Most People Haven't Thought Of (And 13 Common Mistakes)

12 Things Every Bride Should Have On Her Wedding Day (12 That Are Unnecessary)

25 Things Men In Their 20s Should Be Buying If They Want To Dress To Impress

13

broke up: Alessandra Ambrosio And Jamie Mazur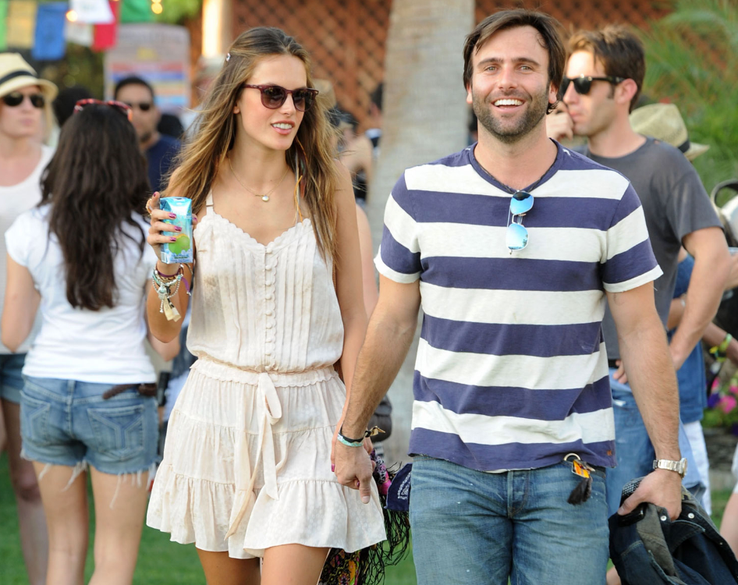 A decade is an admirable amount of time for any couple to stay together, especially in Hollywood! Ten years is a long time and in many instances, it is common for couples to grow apart. Alessandra Ambrosio and her fiance of ten years Jamie Mazur recently ended their engagement after a landmark period of time. Exact reasons for the couple's split remain unknown; Us Weekly reported Ambrosio and her former fiance have not spoken in a while. According to the magazine, "…Alessandra has been out and about ready to mingle and hasn't been taking Jamie to anything." It sounds like Alessandra is ready to move on!
12

broke up: Tracy Anderson And Nick Riley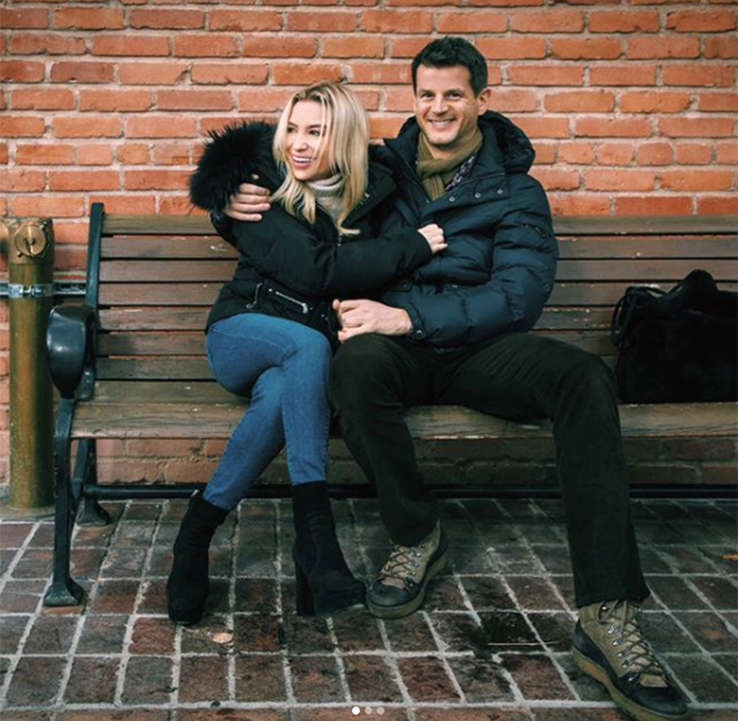 Tracy Anderson has been known for serving as a fitness trainer to celebrities, and she has recently been in the spotlight for a celebrity worthy engagement to her partner Nick Riley. Anderson detailed the super romantic marriage proposal to Health.com, she recalled "We were walking on this street at the base of the mountain and he got down on one knee. I actually crouched down on my knees with him. He said, 'I want you to be my wife. I love [her children] Sam. I love Penny, I love you."
Unfortunately, the rest of Tracy and Nick's relationship wasn't as romantic as his proposal. The couple ended their engagement in April, according to People, Nick was the one to end the relationship.
11

broke up: Caroline Flack And Andrew Brady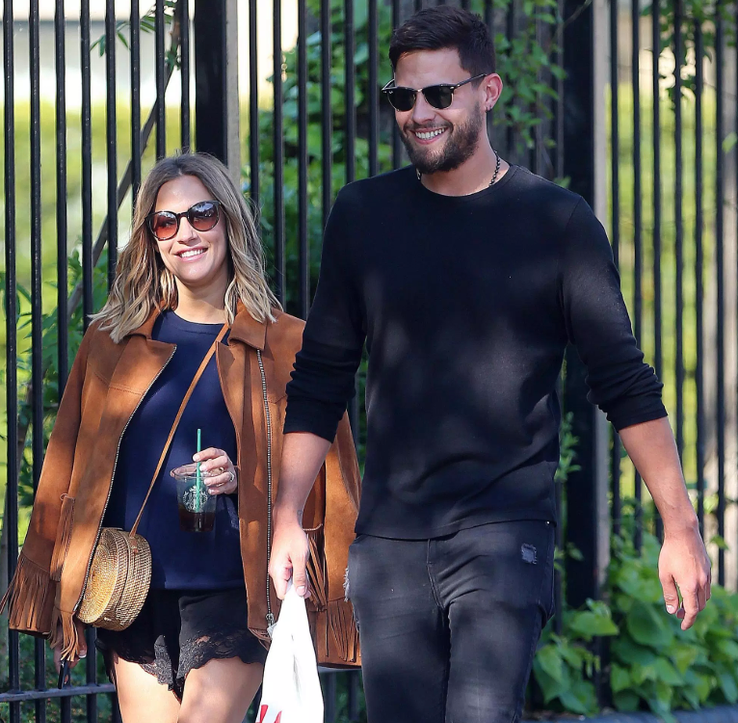 One of England's most recent sensations is the reality TV series Love Island, and the stars of the show have become instant celebrities overnight, with every single personal move being covered by news outlets, a regular occurrence for Hollywood elite. For Caroline Flack, the instant coverage of her personal life comes with a tinge of sadness; She and her fiance Andrew Brady have recently called off their engagement.
The BBC reported news of the split last month, revealing Flack and Brady had parted ways. According to the article, the couple both posted notes on their Instagrams. Caroline's post read, "Unfortunately it was not meant to be. I wish him all the best…"
10

broke up: Steven McQueen And Alexandra Silva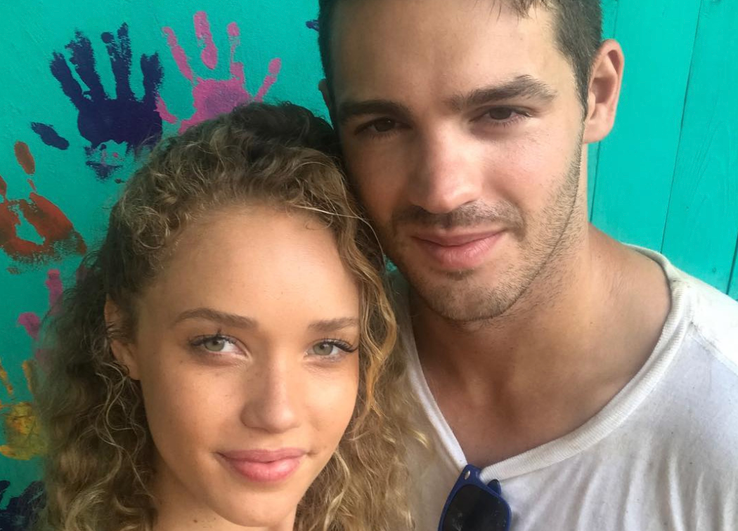 Steven McQueen is known for his role on the hit series The Vampire Diaries, but in 2018, he's back in the spotlight for a sadder reason not having to do with vampires; his engagement to Alexandra Silva ended earlier this year. McQueen made the bold move to reveal the details surrounding the broken engagement to Us Weekly. When the magazine asked about the wedding planning progress, he said "You know what? Actually, we called it off."
The actor seemed optimistic about the sad development, talking about his hopes for his future relationships. He detailed, "[in the future, he wants] you know, just love." Love can be confusing and fleeting, but there's always a hint of optimism, and hopefully, Steven finds love in the future!
9

got engaged: Gwyneth Paltrow And Brad Falchuk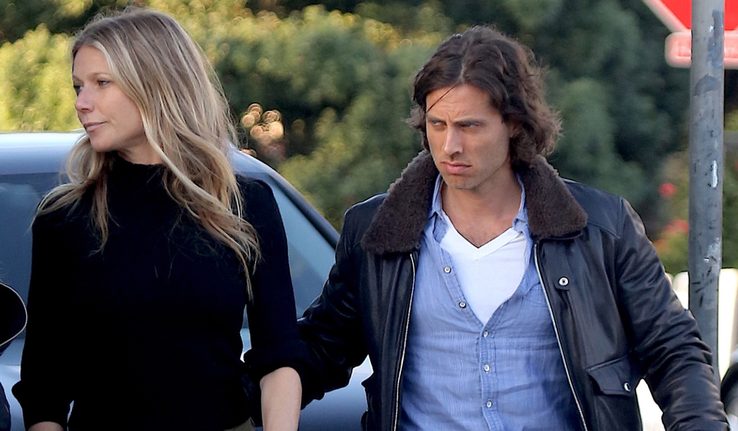 Gwyneth Paltrow is the definition of a celebrity; she has conquered all avenues of entertainment. She is an actress, a lifestyle guru as the owner of the website Goop, and a mother to children with Coldplay frontman Chris Martin. Gwyneth has been a fixture of celebrity-oriented magazines for the last two decades with her record of famous ex-boyfriends, including Brad Pitt. Paltrow continued seeing celebrity men when she married Chris Martin in 2003. The pair raised two kids, and continue to co-parent Apple and Moses after their divorce in 2016. A silver lining cast upon Gwyneth's private life when she met Brad Falchuck, a TV writer, and got engaged in January of 2018!
8

broke up: Russell Tovey And Steve Brockman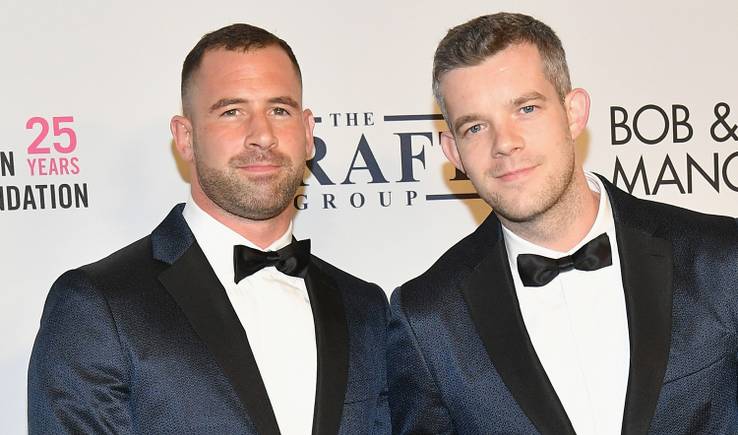 Russell Tovey has had an eventful year. His run on Quantico has been very successful, and he found his happily ever after with his engagement announcement to Steve Brockman; a rugby player from England. The couple's engagement followed two years of dating. Sadly the engagement didn't last for a very long period of time; E! News reported the duo had split up in June of 2018. According to the article, Russell announced the news when a fan asked about the state of their relationship. In the comment, Tovey said, "No, darling." Steve Brockman hasn't been known to comment about the relationship, and Russell has not said anything further about the demise of their relationship.
7

got engaged: Nick Jonas And Priyanka Chopra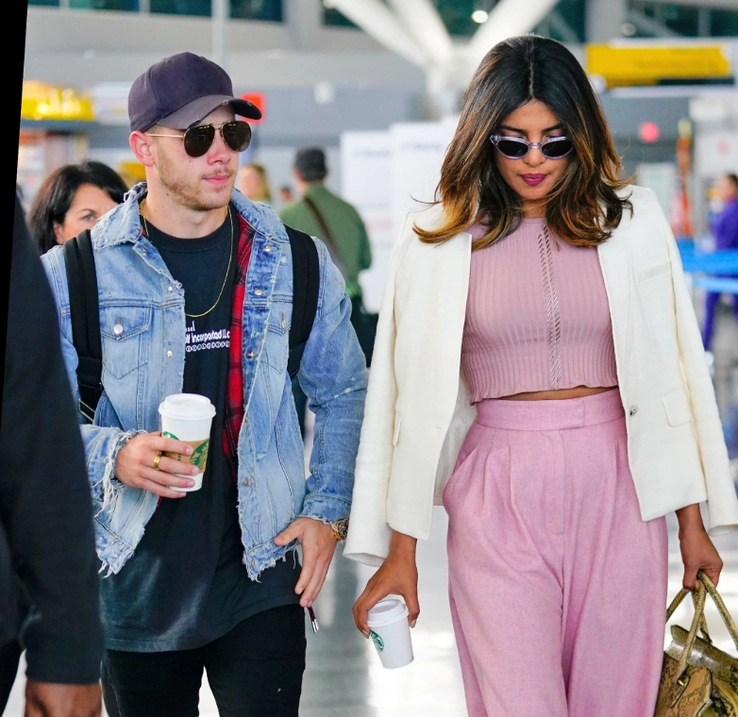 For millions of teenage girls in the mid 2000's, the only brothers we really paid any attention to went by the name of Jonas! The Jonas Brothers gave their fans three records full of sweet, guitar-driven pop music, sprinkled with sweet lyrics we felt were written for us specifically; who among us has never swooned over When You Look Me In The Eyes? As time went by, the Jonas Brothers moved on to different projects and featured many different leading ladies on their arms. Nick Jonas, the youngest member of the band, was also known for dating a few famous faces; Miley Cyrus and Selena Gomez come to mind.
We're all evolving humans, living through various fashion looks, and our inner circles also expand; Nick has taken on a dapper style and is now dating someone who hasn't grown up in the glare of the celebrity spotlight in the United States. Priyanka Chopra is famous for her work in Bollywood films and in philanthropy, and now she will be known as the soon-to-be Mrs. Jonas for fans of celebrity news! Clearly, Nick looked Priyanka in the eyes and knew it was destiny after two months of dating.
6

got engaged: Karlie Kloss and Joshua Kushner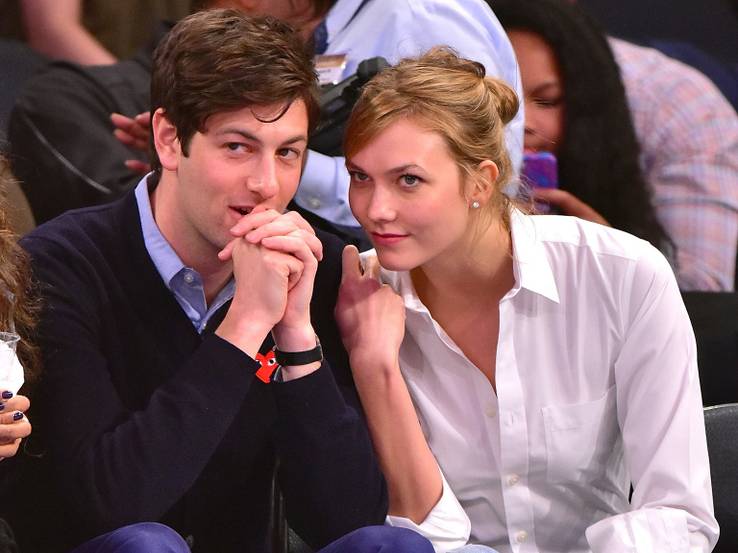 Talk about an Insta-worthy engagement! Model Karlie Kloss has a strong Hollywood ready resume; she's a model, and she's also known for being a member of Taylor Swift's coveted squad. Her famous groom-to-be also holds a famous association; he is the brother of Jared Kushner, who is married to the first-daughter Ivanka Trump. Joshua Kushner's family name is worthy of a story made for stardom, so what better than to marry someone who is already familiar enough with glitz and glamor? Karlie and Joshua announced their engagement after half a decade together in a sweet Instagram picture complete with a ring emoji!
5

got engaged: Karamo Brown And Ian Jordan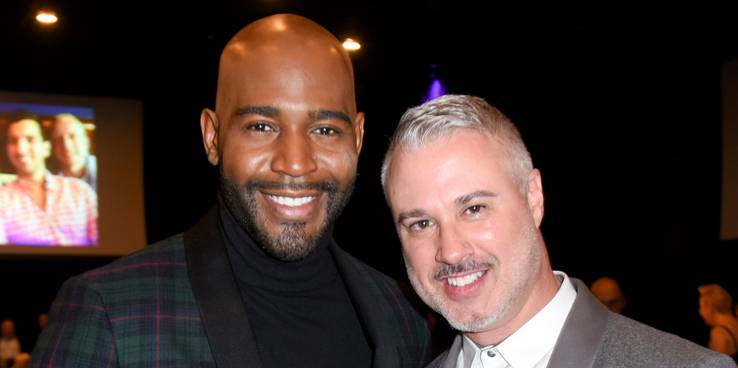 Kamaro Brown has become a person to watch in 2018 as a cast member of the breakout Netflix hit Queer Eye. Each of the "fab five" cast members set out to make people's lives better, and each member has their own specific talent to bring to the table; Brown brings priceless advice to help with personal growth! He has been open on the show about his personal life, making it easier for viewers to get to know him on a deeper level. When fans heard the news that Brown had popped the question to his boyfriend of eight years, Ian Jordan, it was satisfyingly apparent Karamo's personal life was just as happy when the cameras stopped rolling. Karamo told Elite Daily of his proposal to Ian, "I started planning it [the proposal] years ago. I am the guy that has been planning a wedding since I was eight years old because I just love love."
4

got engaged: Hugh Grant And Anna Eberstein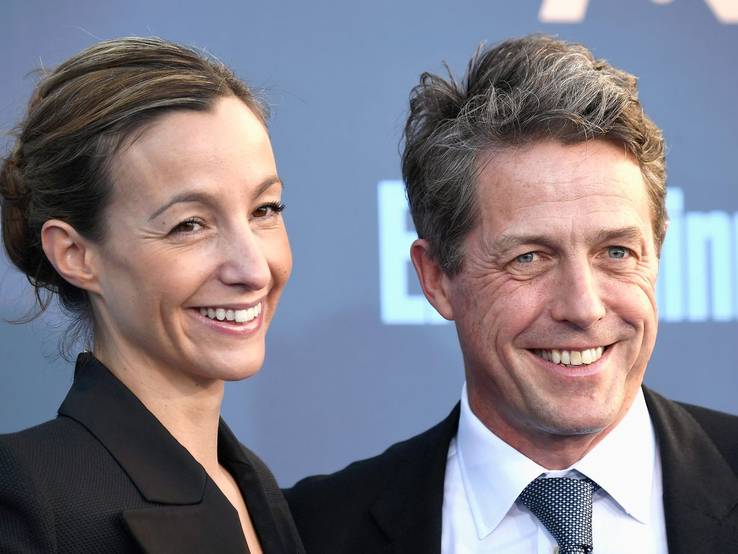 When you think of leading men within romantic comedies, Hugh Grant probably comes to mind fairly quickly! He's been in the spotlight for two decades as one of the biggest Hollywood actors, famous for playing suave men ready to woo many leading ladies, and hilarious hijinks ensue! A common plotline for a romantic comedy involves a complicated sequence where the characters go through a period of uncertainty before they fall in love and find "the one", and believe it or not, this particular sequence can also happen to actors in real life! Take Hugh Grant for example; his public persona as a leading man might make you think he's made a few trips down the aisle before. Believe it or not, Hugh has just become a first time married man! Hugh married Anna Eberstein, his partner of six years, in 2018!
3

broke up: Bristol Palin And Dakota Meyer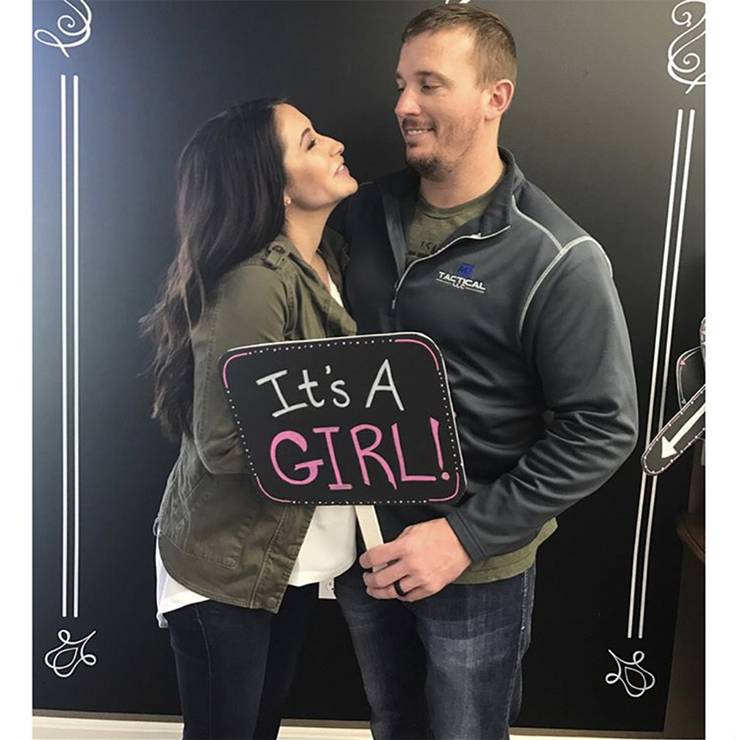 Bristol Palin is one of the most recognizable figures of the last decade. She's best known for being the daughter of the 2008 Republican party nominee for vice president Sarah Palin, and she has remained in the spotlight via reality television a decade later. Bristol is well known for her relationships, which have all been played out in the spotlight. She memorably made headlines for becoming pregnant while her mother was campaigning; her son Tripp was born in 2009.
Bristol found love later on with Dakota Meyer and had a daughter called Sailor Grace, but Sailor's parents weren't able to make it work as a married couple. The couple did get married, but not after one wedding that was called off in 2015. The couple finally made it down the aisle a year later, shortly after the birth of their second daughter. The marriage wasn't meant to be when Meyer called it off and eventually filed for divorce in February of this year.
2

got engaged: Danielle Fishel And Jensen Karp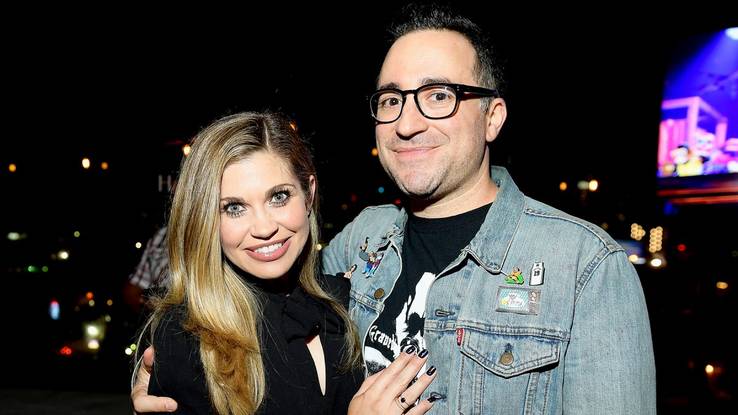 Danielle Fishel is best known for playing Topanga Lawrence on the 1990's television show Boy Meets World. For those who aren't familiar with the show, the storyline for Danielle's character Topanga sounds like a fairytale, and for those of us who grew up on the show, Topanga's relationship with her childhood sweetheart Corey Matthews became a pure relationship blueprint for all of our personal goals! Topanga and Corey grew up together and started a relationship, experiencing all of the same relatable ups and downs we encounter in adolescence and grew and flourished together.
After watching seven seasons of relationship sweetness play out for Topanga, it's totally understandable fans would want the same luck for Danielle Fishel in real life! Danielle found her happily ever after in 2018 when she announced her engagement to Jensen Karp, a producer for the show Drop The Mic, which Danielle had previously appeared on an episode. Fishel announced her engagement with a post of her engagement ring on Instagram!
1

broke up: Daniel Franzese and Joseph Bradley Phillips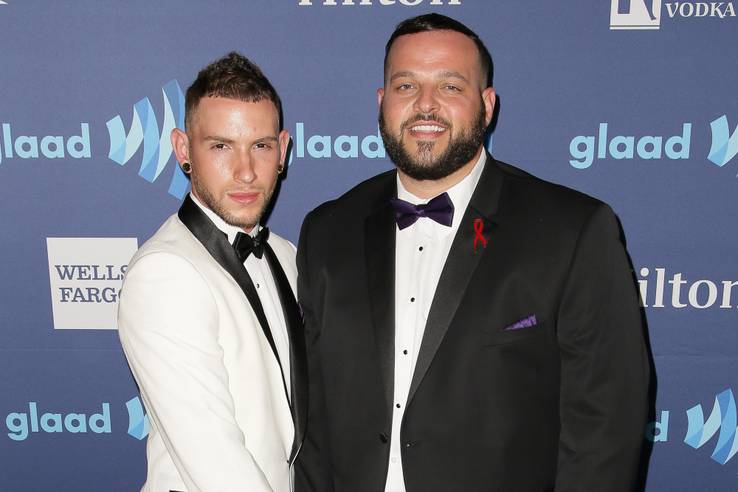 Sadly, the outcome of Daniel Franzese's engagement isn't so fetch; the actor, who is most famous for playing the character Damien in the cult classic film Mean Girls, and his partner Joseph Bradley Phillips, ended their engagement in 2018. People Magazine revealed in June, the pair was over. Franzese eloquently released a statement in the wake of the split; Franzese wrote, "Sometimes shooting stars shine so brightly that they burn out and now we must go separate ways but I hope my path always crosses with his." The note of optimism and hope from Daniel's note is indeed a bright spot in a sad story. Best of luck to Daniel and Joseph!
References: people.com, perezhilton.com, cosmopolitan.com, justjared.com
Source: Read Full Article