15 Country Stars With The Most Surprising Pasts
Country music stars have a certain pathos to them in a way that a lot of other musicians just don't. While rock lends itself to absolute insanity and rap can be a place both of excess and inspiration, country music is always portrayed a coming straight from that rustic heart, with a twang of sadness mixing in with the otherwise prideful and confident music. It' a style of music that makes audiences often think of a small house in the middle of the rural country, where all the people who make that kind of music must surely come from.
And while some country music stars did come from such humble beginnings, that's not the case for everyone. Some were brought up in a more difficult life than that, while others found themselves on unique roads to their current artistic outlet. Many faced some kind of roadblock, whether it was from their family, their peers, or even the world itself. Some musicians never realized they were going to be musicians until they found themselves on a different path than they ever expected. Others came from difficult home lives and childhoods, giving them something to sing about once their careers got going. There are even those that turned their personal style and look into something extraordinary and refuse to let it be replaced by anything else. These 15 country singers might have all had startlingly unique lives, but they all still managed to become huge stars. Here are the surprising pasts of 15 country music singers.
15

Willie Nelson Got An Embarrassing Nickname From His First Public Performance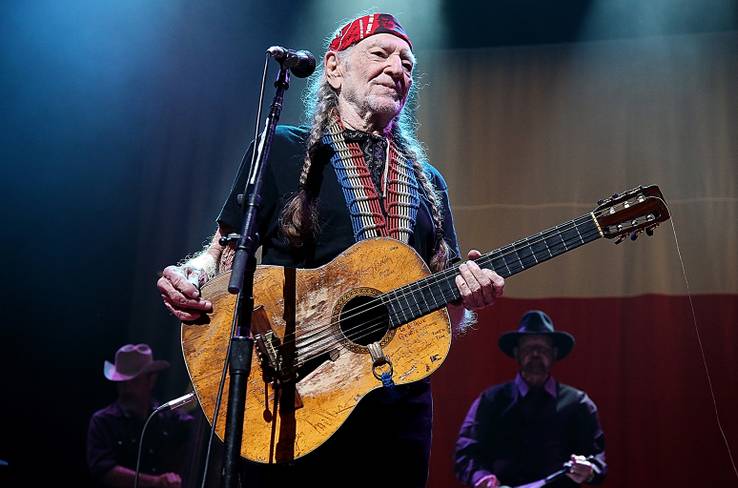 Willie Nelson has been a presence in country music for over 50 years, releasing his first song all the way back in 1957. But that wasn't even the first time he had ever performed on stage either, according to The Boot. He had been entertaining people during his childhood, with his very first stage performance coming at the tender age of five. He was set to go up in front of a crowd and read a poem aloud. But in his nervousness (and you know, being only five), he picked his nose to the point where it was bleeding profusely. He was given the nickname "Booger Red" for it, just prolonging the embarrassment. At least he was able to escape that title before he broke into music, otherwise, we might have a lot more Booger Red records out there.
14

Kane Brown Faced Persecution Growing Up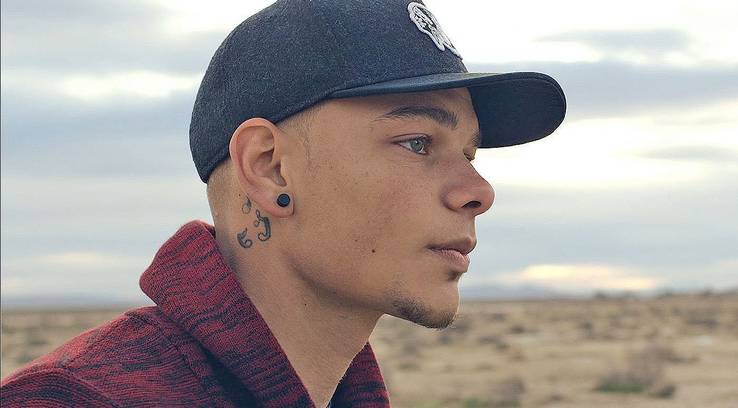 Kane Brown is one of the biggest new singers in the country industry, coming to prominence just three years ago and taking the world by storm in no time at all. But despite his current popularity, he didn't have the easiest time in the world growing up.
Raised by a single mother and moving around the southern states, Kane still had to deal with all the problems that face too many people all over the world.
During an interview with the Tennessean, Brown opened up about his childhood and spoke about being biracial and be treated poorly for it. He was even bombarded with racial epithets during a performance at a talent show for one of the five high schools he attended in his youth, which is nuts when given his current success.
13

Shania Twain Was Raised In A Broken Home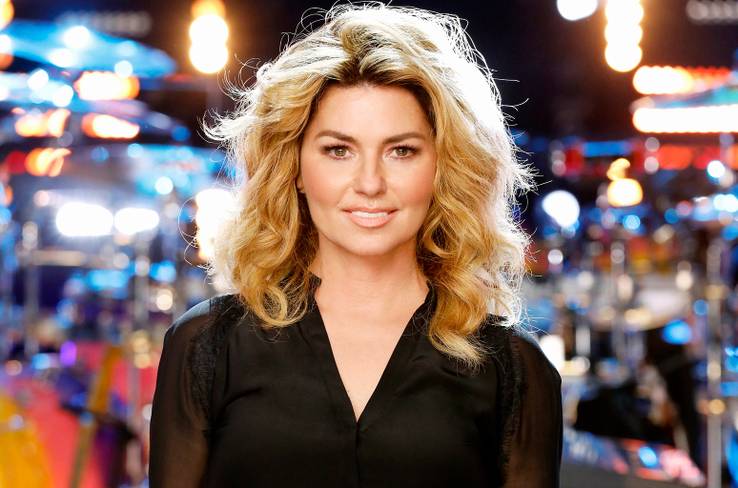 Shania Twain has been a country star for decades now, an actual powerhouse within the genre that brought a lot of mainstream fans into country. But she wasn't always the symbol that she grew to become. Once upon a time, she was just a little girl living a difficult life under the eye of an aggressive and abusive father. Twain has opened up about it during interviews with ABC News, and the difficulties of trying to be a child in that kind of home. She even spoke about an incident where it appeared to her as if her father had just taken her mother's life. Twain was eventually able to break away from her father and became the provider for her siblings on her way to stardom.
12

Miranda Lambert Grew Up Jumping On Hay Bales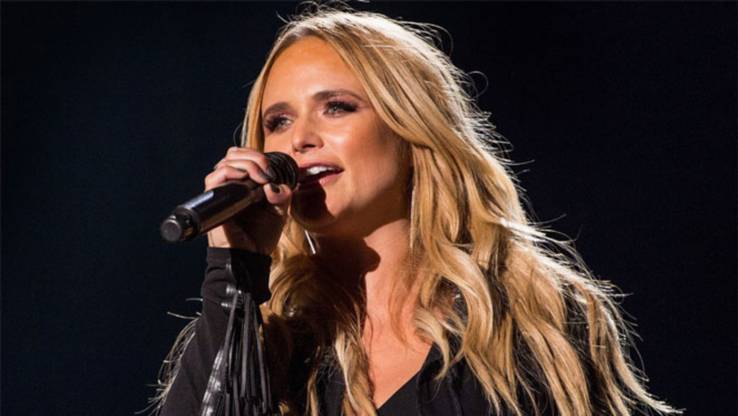 Miranda Lambert has been putting out hit albums for over ten years, with her most recent album, The Weight of These Wings, even managing to reach Platinum status. It's an incredibly impressive amount of success for her to reach, especially when compared to her youth and the relatively humble beginnings she came from.
Instead of having awards and endorsements to her name, Miranda was just another little girl growing up in an old farmhouse, according to an interview with Country Living.
She spent her time outside, jumping up and down on hay bales for fun instead of sitting in front of the television. She looks back fondly on those days, and it's not a surprise why.
11

Loretta Lynn Was Raised With 9 Siblings In A Cabin
Loretta Lynn is one of the most decorated artists of the last century, knocking out multiple gold records and becoming the only female winner of the Academy of Country Music artist of the decade. She's been in the spotlight for almost sixty years, but never knew that kind of lifestyle while she was growing up. She grew up in a small cabin with her family in the mountains trying to make due with little means. During an interview with Country Living, Loretta reminisced, "My mommy and daddy had 8 kids, so there were 10 of us living in a small cabin in the mountains. The winters were cold, so my mommy glued newspapers and pages from old Sears Roebuck catalogs to the wall to help keep the cold out. We didn't have money for wallpaper, but my mommy made that old house stay warm and beautiful."
10

Blake Shelton Played With Animals Instead Of Video Games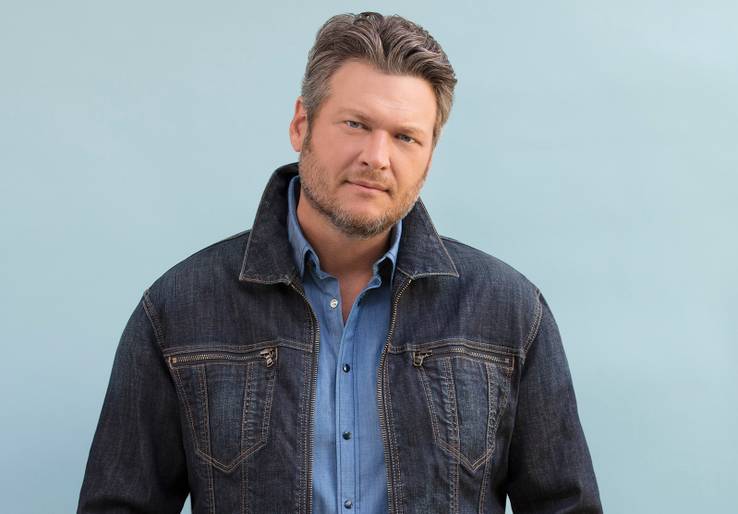 Blake Shelton is currently one of the biggest names/faces in country music, appearing on The Voice while still managing to put out successful albums and managing to be named the S*xiest Man Alive by People Magazine.
While the country star has become a major name in American entertainment, he didn't always have those kinds of means or standing to his name.
When he was growing up, he lived in an idealistic spot tucked away from the rest of the world. During his interview with Country Living, he said, "Although I only lived here until I was 10 years old, I spent 18 hours of the day in the summertime at the creek out back catching turtles and crawdads and lizards and snakes. Anything that my mom was afraid of, I was out there trying to snatch up. I didn't even know what a video game was, and I think that's why I loved that place."
9

Steve Grand Used To Be A Model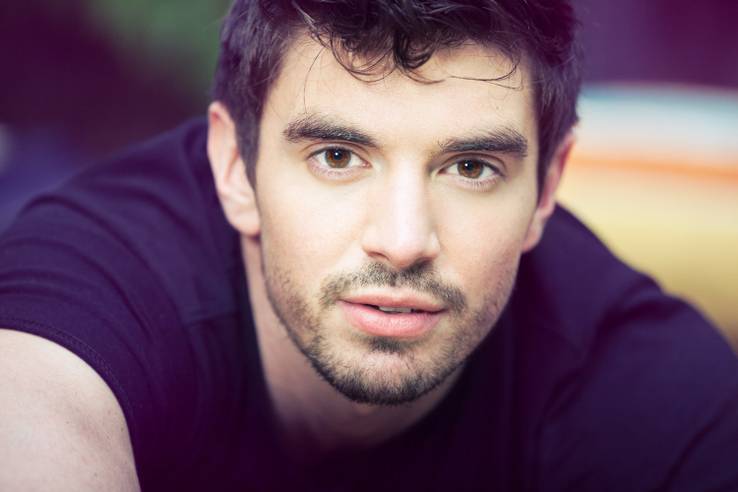 Steve Grand came to prominence just a few years ago, becoming one of the most famous gay country stars, thanks to a popular internet presence. But before he became a leading LGBTQ icon, Grand was just a young man trying to make his way through life.
As detailed by New Now Next, Grand found steady work as a male model, showing off his physique for a couple of years while developing his musical voice.
It proved to be a steady enough gig until he was able to find success in 2013 when he released his first single, "All-American Boy" online. But thanks to the success of that video and his own rising prominence within the gay community, Grand was able to leave that kind of work behind to become a successful musician in his own right.
Featured Today
Jesse Williams Ex-Wife Wants More Child Support

20 Attractive Female Celebs Who Are (Still) Looking For Mr. Right

Former First Lady Barbara Bush Critically Ill, Refuses Medical Treatment

8

Seasick Steve Used To Be In A Disco Band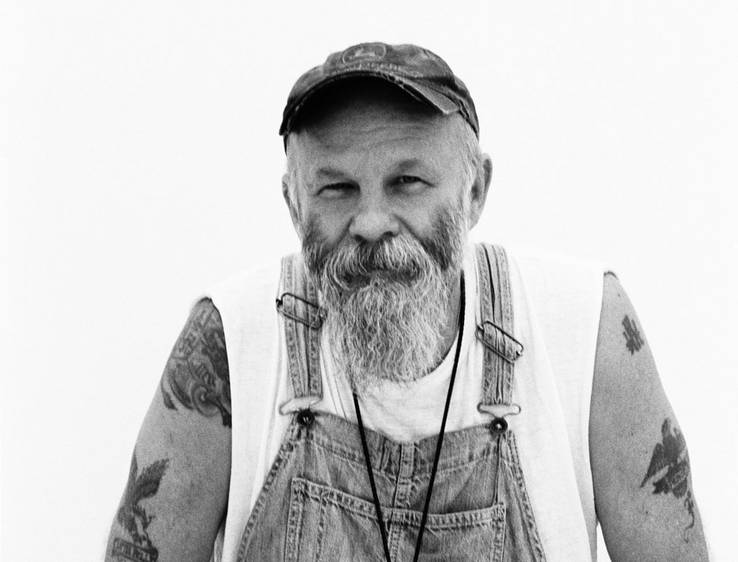 Seasick Steve was supposedly discovered by a small British producer, who turned the older singer into an overnight sensation.
Seasick Steve spoke about his hard-knock life and his time as a homeless musician traveling the world.
But while the story gave the singer a great deal of personal pathos, it turned out to not be as 100% true as he was hoping we would all think. According to the BBC Steve has actually been a professional musician for years. He's worked in multiple genres of music over the years, trying to find success in various ventures that ranged everywhere from the Beach Boy-associated Celebration and the disco band Crystal Grass. He was even working and making albums during the period of time he would later claim to be living on the streets of Paris.
7

Garth Brooks Met His First Wife While Breaking Up A Fight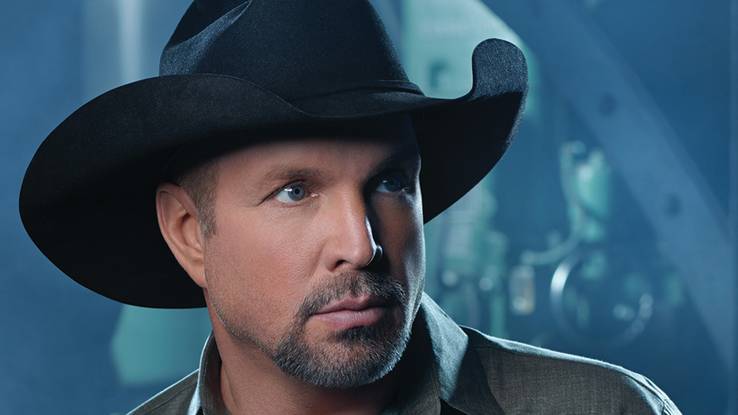 Garth Brooks didn't always have a place in the minds and hearts of a whole generation of country music fans. He had to work his way up the musical ladder, taking side jobs wherever he could find them just like everyone else. But according to The Boot, Brooks got more from a job than just a paycheck.
While working as a bouncer for a club in Stillwater, Oklahoma, Brooks would break up brawls constantly. But one of those brawls that he broke up introduced him to Sandy Mahl.
Mahl was, incidentally, one of the people fighting. But the two hit it off, and would even eventually marry and have three daughters together. Although their relationship eventually fell apart, they'll always be able to look back at a truly unique introduction.
6

Chris and Morgane Stapleton Wore Their Own Clothes To GQ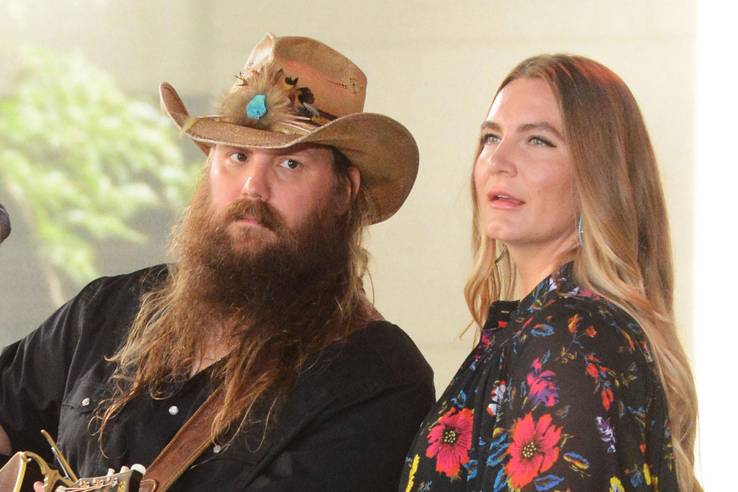 Chris and Morgane Stapleton are one of the current reigning power couples in country music. The two met while working for two different publishing houses, having each achieved success as both singers and songwriters. The two have always brought a casual comfort to their public appearances and persona, as evidenced by the time they were given the chance to be featured by GQ. As noticed by One Country, the couple were among a handful of country stars who arrived at the photo shoot wearing their casual attire instead of trying to suit up for the magazine. It's a great reminder of the humble humanity at the core of this couple and makes us all the happier that they just welcomed two twin sons into the world.
5

Sam Hunt Was Nominated For A Heisman Trophy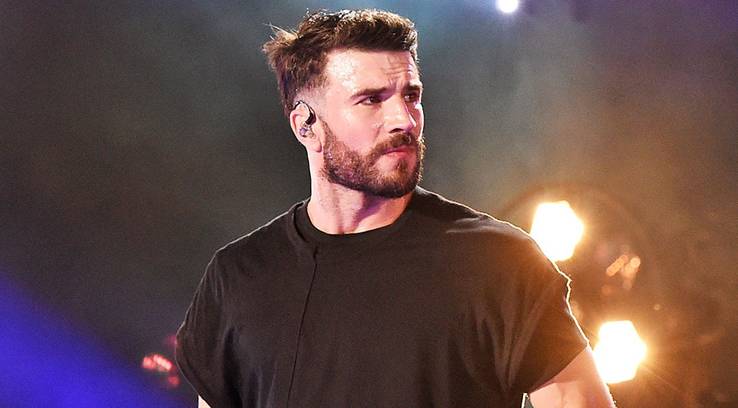 Sam Hunt has made for an incredibly impressive singer, even managing to become the first artist in twenty-two years to make it to the top of the three different country charts all at the same time. But before he turned his full attention to music, we almost actually got Sam Hunt as a professional football player.
According to Country Rebel, Hunt was a quarterback in high school and was good enough to be nominated for a Heisman Trophy. He played the position in college as well, at both University of Middle Tennessee and the University of Alabama, but lost play time due to injuries.
He even tried out for the Kansas City Chiefs but didn't impress them enough to warrant a spot. Luckily, he'd been learning music in his spare time, and turned that into a successful career.
4

Kenny Chesney Produced A Football Documentary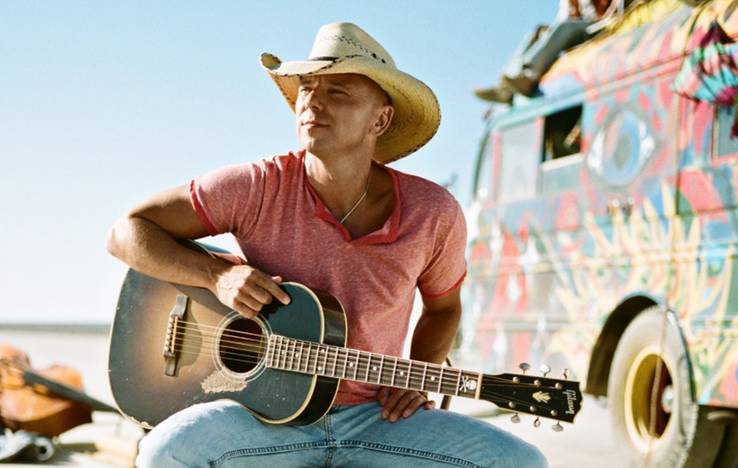 Football has always been a major factor for Kenny Chesney. The man grew up playing the sport before becoming one of the most recognizable men in country music, and the game clearly left an impact on the singer. Back when he was in high school, he played wide receiver for his high school team but didn't go much further than that. He transitioned into music instead, becoming a star almost instantly.
In 2010, that football itch called back out to him and he decided to help create a documentary about the sport titled The Boys of Fall.
The film was released on ESPN and followed a group of players during the football season. It was a success for Chesney, although we're personally glad that he ended up singing instead of playing football.
3

Jason Aldean Married A Former American Idol Contestant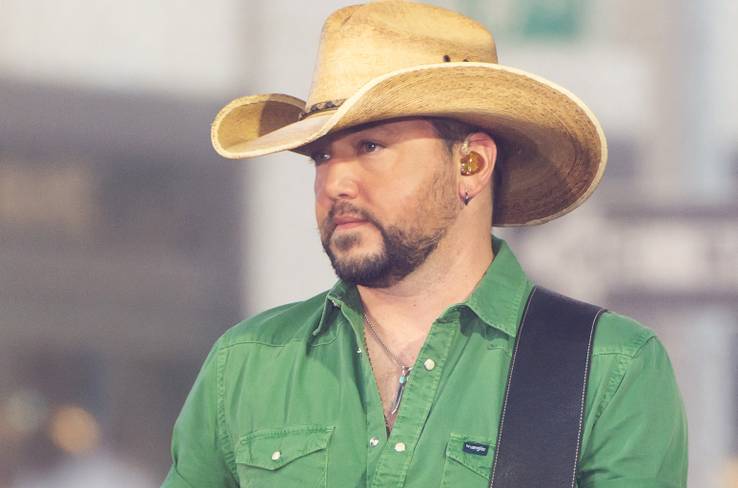 Jason Aldean has been a success for over ten years, but it was only in 2012 that his fame started to bleed over into his home life. Aldean was married to Jessica Ann Ussery in 2001. The pair even had two daughters. But in 2012, Aldean admitted to having relations with Brittany Kerr, a former American Idol contestant. Although he admitted to the wrong-doing, his relationship with Jessica Ann was irrevocably damaged, and the two divorced in 2013.
Aldean and Kerr continued their relationship, with Page Six even announcing their engagement and marriage.
The couple has a son, and are still going strong. With music at the top of the charts, Aldean has bounced back from the indiscretion that ended his first marriage and found happiness again.
2

Michael Ray Encountered Some Trouble With The Law At A McDonald's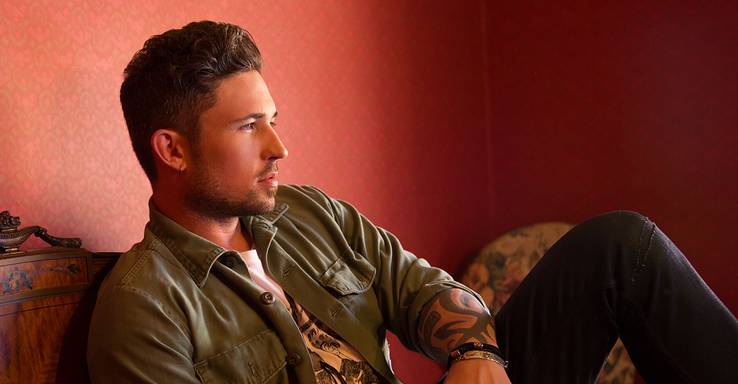 Michael Ray is an up-and-coming artist, who's managed to stretch his musical chops and acting muscles in recent years. But if he continues to let things get out of hand like they did last year, then his career might be in trouble before it even really begins. As described by Action News JAX, Ray was trying to go through a drive-thru McDonald's late at night when his foot reportedly slipped and sent his car into the back of the one in front of him. While this might just be a fender bender for most people, it turned into a much more serious case for Ray when police arrived and gave him a sobriety test. The night ended with Ray arrested, which is never exactly a good look.
1

Billy Ray Cyrus Has Been On Broadway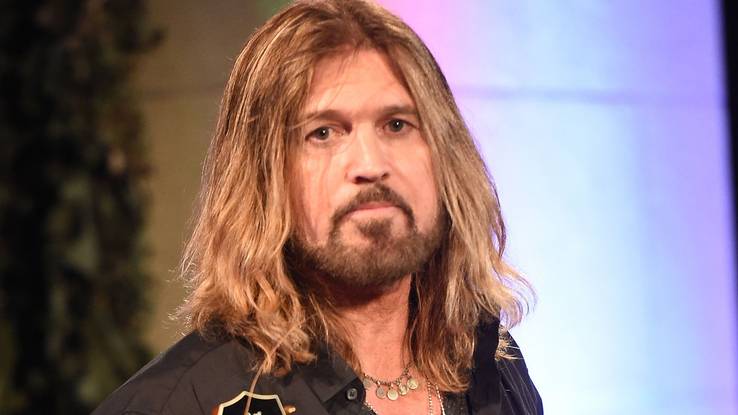 Billy Ray Cyrus has an amazing resume of work, with his music managing to achieve top 40 status multiple times over the course of his career. He's sold over twenty million copies of some of his records all over the world and has been an honest musical force since 1992.
But it's not just in the world of music where he's made his name known. He's also been a surprisingly successful actor, appearing in various television shows and movies over the course of his career.
But it's not just on the screen where he got the chance to try out those acting skills, but even on the stage. As remembered by the Grand Ole Opry, during a 2012 Broadway production of Chicago, Cyrus played one of the lead roles, the slick lawyer, Billy Flynn, who sings his way out of trouble and intro riches. Which kinda seems perfect for Cyrus, looking back.
Source: Read Full Article