15 Reasons Why Megan Markle Might Not Be Accepted By The Queen
While Prince William created huge headlines when he married Kate Middleton, it was nothing in comparison to the media firestorm that has surrounded Prince Harry and his relationship with Meghan Markle. Prince Harry had previously dated other women and he had been known to attend a Hollywood party or two but there was never anyone that was really seen as truly a potential wife for this famous youngest brother that's sixth-in-line to the throne. Yet, it was obvious quite early on that there was something special about Meghan Markle. Prince Harry seemed smitten with her from the very beginning and the cryptic banana post that she revealed on social media seemed to make it official that this was a relationship that was going somewhere.
The couple wound up announcing their engagement in November 2017 and the actual wedding date is set up for May 19, 2018, at Windsor Castle. The invitations have already been sent out and it's being reported that 600 guests will be attending the ceremony. This is a monumental event that the entire world seems to be looking forward to, despite the fact that there has been quite a lot of controversy regarding their relationship and their pending nuptials. While the Queen has already given her consent for Prince Harry to marry Meghan Markle, that doesn't necessarily mean that she will be embraced with open arms by the royal family. Check out our list of the 15 reasons why Megan Markle will never be accepted by the queen and see if it spells out disaster for this famous couple.
15

Weighing In On #MeToo And Time's Up Movement
When allegations came out about Harvey Weinstein and his abuse of power in the entertainment industry, people were amazed to hear that so many well-known Hollywood starlets spoke up about their own experiences. Famous starlets like Salma Hayek and Gwyneth Paltrow helped to add validity to the allegations and it wasn't long before the #MeToo movement was born. The movement was meant to draw attention to the fact that so many women from all around the world had to deal with abuse or harassment at least once in their lives and then it involved to include the Time's Up movement to truly spark change. Meghan Markle spoke out about it, which is extremely rare for a soon-to-be member of the Royal Family to speak publicly on a cultural movement. With both of these movements causing a huge amount of criticism, speaking out about it so early on doesn't seem like a good move for Markle.
14

Meghan's Past Acting Roles
Actors have garnered a huge amount of prestige over the years but it's interesting to know that it wasn't always thought of as a respectable profession. Acting was actually once thought of as something that was suitable only for degenerates and there are still people that look down on it, especially in regards to portraying controversial or sexualized characters. In the case of Meghan Markle, she didn't seem to have too much worldwide success as an actress. Although she had a prominent role in the USA series, Suits, the show wasn't as well-known to the entire world as some of the other hit shows on television. Yet, the popularity of her roles aren't exactly the main focus since her being an actress seems to be bad enough.
13

Her Background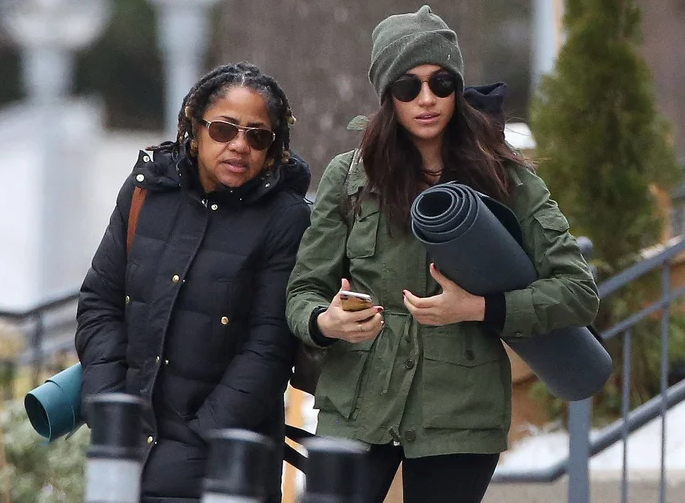 When it comes to choosing the perfect woman to become the newest member of the British Royal Family, it would seem like the best pick would be someone that was actually British. Yet, that's not the case with Meghan Markle. She was born in Los Angeles, California, and her mother, Doria Radlan, is African American. Her father is of Dutch-Irish descent, which makes her a unique blend of a mixed-race American woman. Markle has spoken out about her feelings on being someone of mixed race and gave an eye-opening interview with Elle magazine. In the interview, she stated,
"While my mixed heritage may have created a grey area surrounding my self-identification, keeping me with a foot on both sides of the fence, I have come to embrace that."
She went on to say, "To say who I am, to share where I'm from, to voice my pride in being a strong, confident mixed-race woman."
12

Dysfunctional Family Members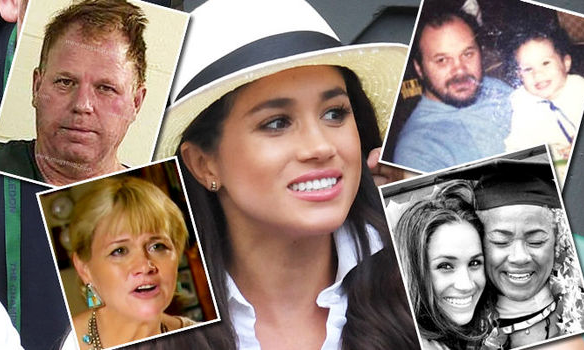 While it seems like every family has that one individual that plays the role of the black sheep of the group, there are just so many of them in the family of Meghan Markle. She has had quite a publicized fractured relationship with her half-siblings and they've spoken out to the media with a variety of harsh statements about her. Her half-brother, Thomas Markle Jr., got into a fight with the woman, Darlene Blount, and was arrested, for the second time. Thomas tried to reach out to Markle and the Royal Family via his lawyer and claimed that he needed help to deal with the increased media attention. Meghan has tried to distance herself from them and released a statement via her attorney saying, "I don't know those people."
11

Doesn't Come From Money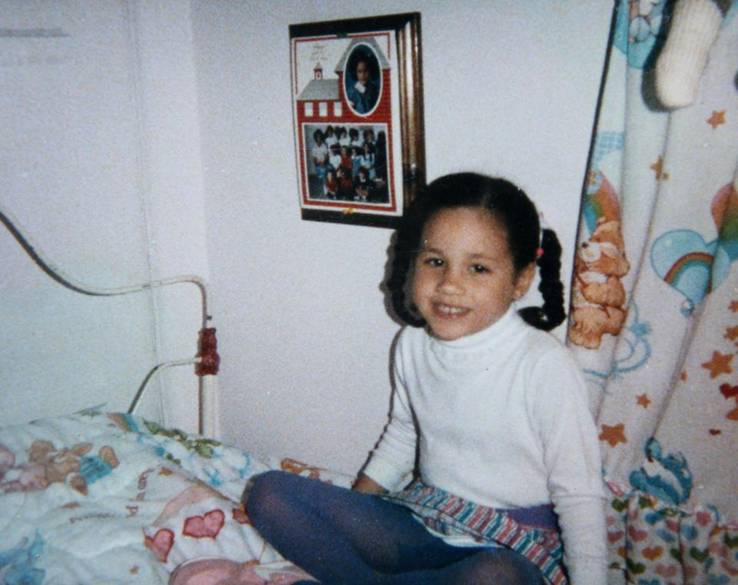 Although Meghan Markle was born in Los Angeles, California, she has previously described her parents as "coming from little." Despite the fact that she attended private schools while growing up, she definitely doesn't come from a family similar to Kate Middleton. When Kate Middleton first married Prince William, the media kept describing her as a commoner and made it seem like it hers was a rags-to-riches story. Yet, Kate Middleton came from a hugely prestigious British family and has a collective net worth of $50 million as of August 2017. With the world making such a big deal out of Kate Middleton's lack of a royal background, it shouldn't be surprising that Meghan Markle's family and their humble beginnings would act as a huge red flag.
10

Previously Married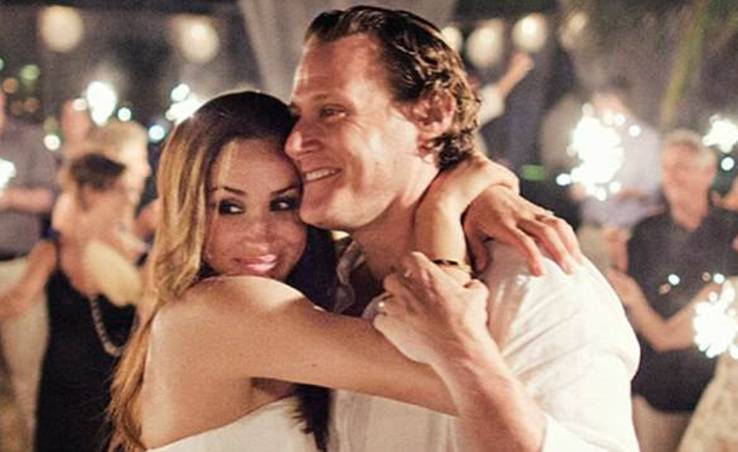 Meghan Markle started dating her first husband, Trevor Engelson, back in 2004. The couple dated for six years and ultimately got engaged in 2010. It is a huge shocker for the British Royal Family to embrace someone that had been previously married. While there were instances in the past, it is seen as something that is a complete change to how the British Royal Family has presented itself in recent years. When Kate Middleton and Prince William first started their relationship, she was seen as completely untainted, despite the fact that she had been in relationships that were publicized in the media. In the case of Meghan Markle, it's interesting for her to fall into her role with the British Royal Family even though she is a divorcee.
9

Believes In Divorce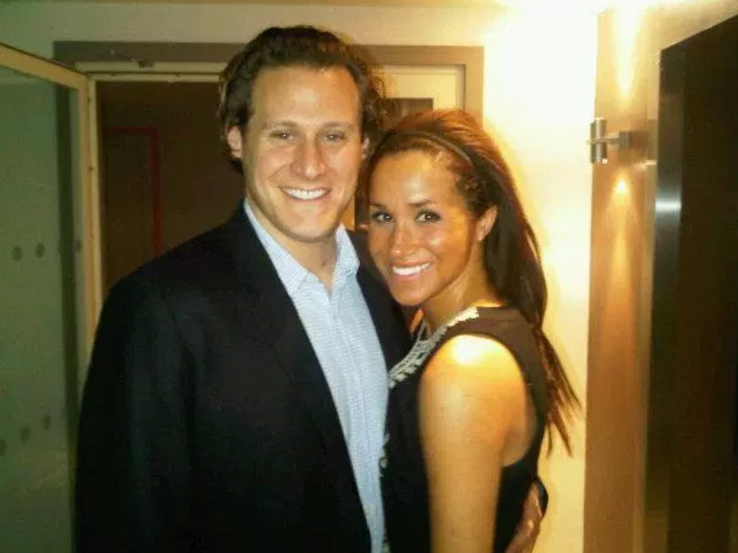 With Meghan Markle dating her first husband for six years prior to getting engaged, it would seem like they really wanted to take their time before heading down the aisle. Guests at the wedding released statements to the press and claimed that she "literally shone with happiness" on her special day. The couple seemed utterly in love but it didn't take long for them to drift apart.
When she landed the role of Rachel Zane on the USA network series, Suits, she had to move to Toronto and put the majority of her focus on pursuing her acting career.
Rather than putting in the work to make her marriage last, the couple ultimately divorced. The fact that she was quick to divorce a man that she had once seemed so happy with can seem like a huge red flag for the royal family.
Featured Today
Former First Lady Barbara Bush Critically Ill, Refuses Medical Treatment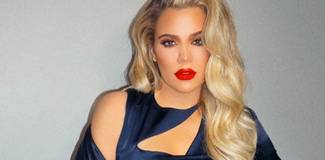 Khloé Kardashian Drops Big Money On Her Baby's Travel Gear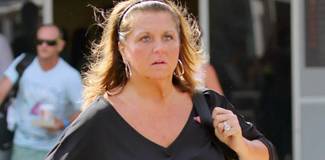 'Dance Moms' Star Abby Lee Miller Diagnosed With Non-Hodgkin's Lymphoma

8

Party Games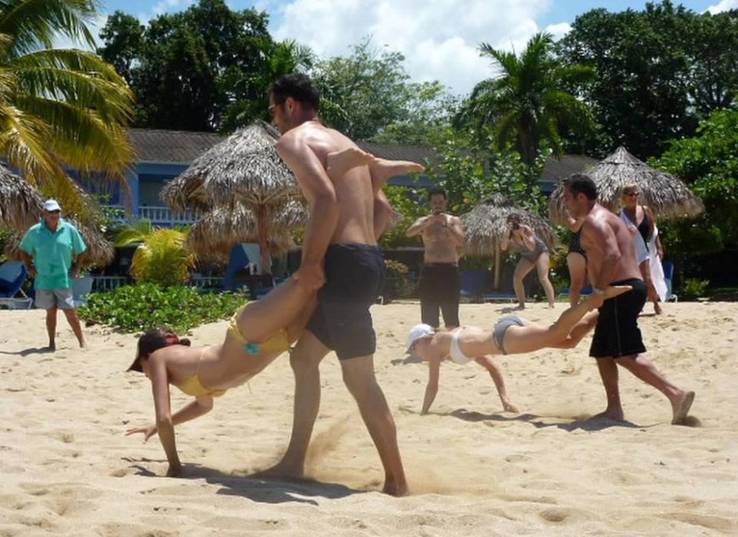 When Meghan Markle and Trevor Engelson were planning their wedding, it seemed like the main goal of the event was just a huge party event that gave them an excuse to party. The wedding was held at the Jamaica Inn in Ocho Rio, Jamaica, and guests from the event claimed that the actual ceremony was over in about 15 minutes. The lead-up to the actual wedding was just a party atmosphere with her guests and there were even photos released of drinking games being played on the beach. This sort of party behavior seems like something that Prince Harry definitely doesn't need more of in his life, especially after turning his life around after some unfortunate party incidents from his past. With Markle having a tendency to go a bit overboard with her partying habits, it could definitely raise some eyebrows from the Royal Family.
7

Lack Of Loyalty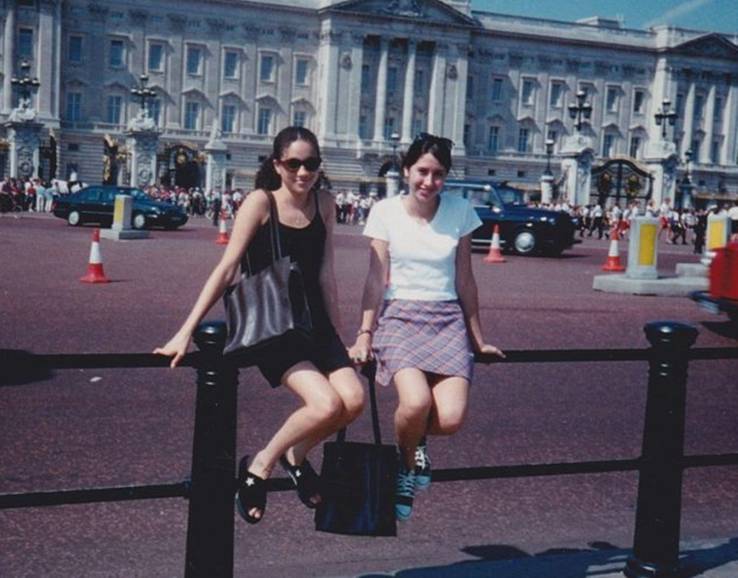 Typically, when people finally make it big in Hollywood, they tend to hold onto the friendships they had prior to making it famous because it can be seen as something that is genuine. Ninaki Priddy is a designer that had a longtime friendship with Meghan Markle that lasted for over 30 years. There are photos of them when they were just 15 years old and were traveling the world together and Priddy was also the maid of honor at her first wedding in 2011. Yet, their friendship hit a hump when Priddy questioned her about her divorce from Trevor Engelson.
Their relationship was severed and Priddy released a number of statements to show the "real" Meghan Markle, which she described as "very strategic in the way she cultivates circles of friends."
This lack of loyalty on the behalf of Markle shows that even those closest to her can be cut out without much thought.
6

Not-So-Modest Wardrobe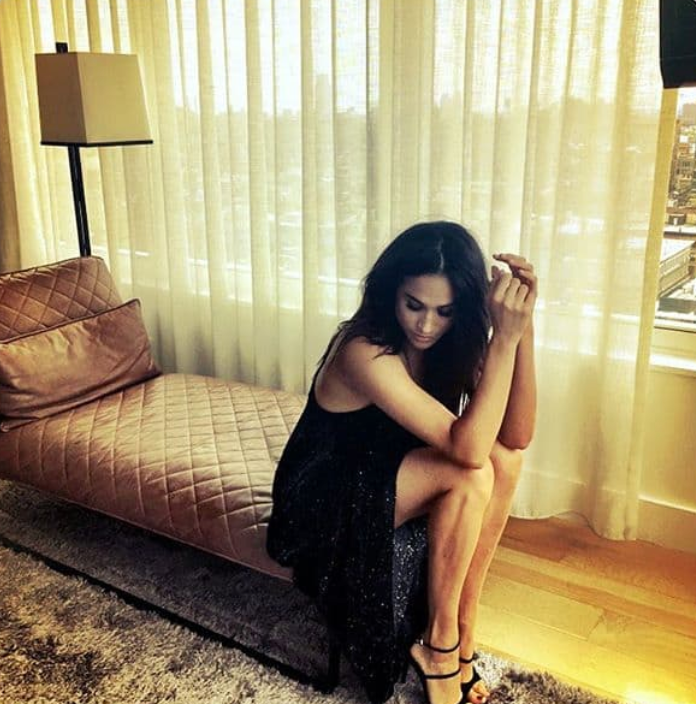 When in search of the newest face that will help represent the British Royal Family, there is a lot that goes into the perfect public persona. Kate Middleton has seemed to really evolve into the perfect role and many people have likened her to the late Princess Diana. They have been photographed wearing similar styles and the public has thought of her as incredibly graceful and elegant. Yet, there is something completely different with Meghan Markle. Since she was an up-and-coming actress, she was photographed in a number of shoots and pictorial spreads that portrayed her as the ultimate in fox appeal. She often attended red carpet events in ensembles with plunging necklines and showing off all sorts of leg, which doesn't exactly show her in the best light in regards to her taste and style.
5

Opportunistic And Attention-Seeking Ways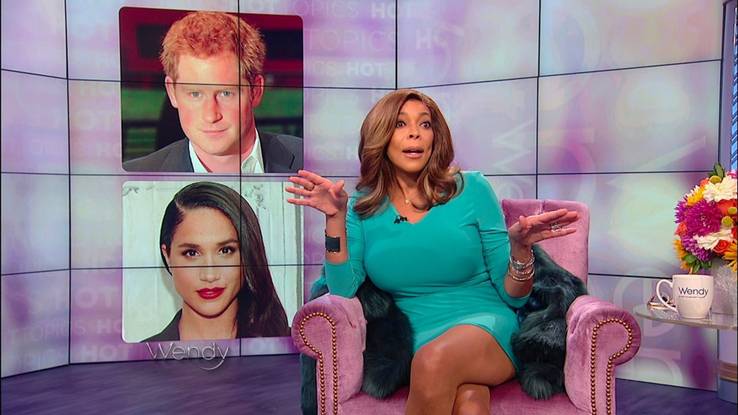 While there are some people that feel sympathy for Meghan Markle because of all the media scrutiny that surrounds her life prior to dating Prince Harry, it shouldn't be surprising that things would come out of the woodwork when she became engaged to the world's most eligible bachelor. One person that has been quite vocal about Meghan Markle's new rise to fame as the soon-to-be newest member of the British Royal Family is the talk show host, Wendy Williams. The interesting part about this is the fact that Markle actually went to The Wendy Williams Show and tried to get hired in some capacity or another. Wendy Williams has mentioned it on a number of occasions and went into detail during an interview with AnnaLynne McCord. During the interview, she said,
"I respect Meghan Markle's hustle and I respect her game. However, she's a bit of a wild card, you know, because she goes from being the Deal or No Deal girl. So this is a girl looking for game."
4

Extravagant Spending
The British Royal Family may appear as the ultimate of glamour and sophistication but they have come under fire over the years. It seems like there have been numerous times when the public have criticized them, especially when it came to spending and the amount of taxpayer dollars go into their lavish lifestyle. Prince William famously came under fire for taking out an RAF helicopter during an official military exercise and landed in the back garden of his then-girlfriend, Kate Middleton.
Queen Elizabeth famously opted for a simple gown for her wedding and paid for it using ration coupons.
Yet, that's definitely not going to be the case with Meghan Markle since she's already come out with a bang. She wore a couture evening gown by Ralph & Russo for their officially engagement photos, which cost $75,000.
3

Already Horning In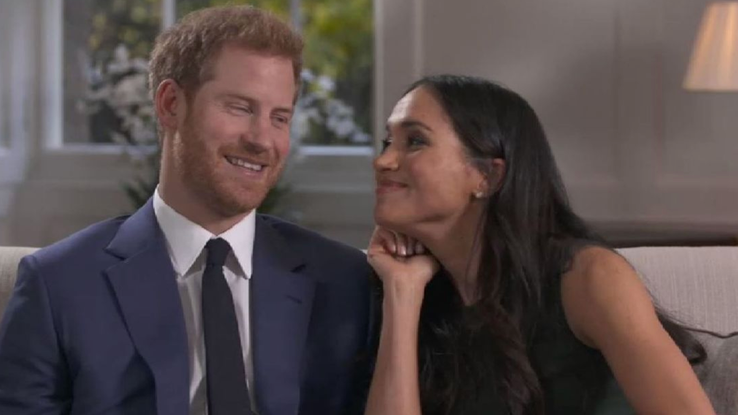 With such a monumental event as a new person soon-to-be entering the British Royal Family, it's not surprising that each step in the journey of the relationship between Prince Harry and Meghan Markle has been done with a huge amount of pomp and circumstance. Each new date has had photographers swarming them and there have been announcement specials to chronicle each revelation of their connection. While their engagement photo session was definitely a showstopper, it was the engagement interview that really seemed to showcase who the real Meghan Markle was in their relationship.
Many people couldn't help but remark on how domineering she was in the interview, which may be due to the fact that she's older than Prince Harry.
On top of that, she started talking about how excited she was to go around the Commonwealth, which made people think that she's a little too eager to start delving into her royal duties even though they haven't even walked down the aisle yet.
2

Not-So-Royal Photos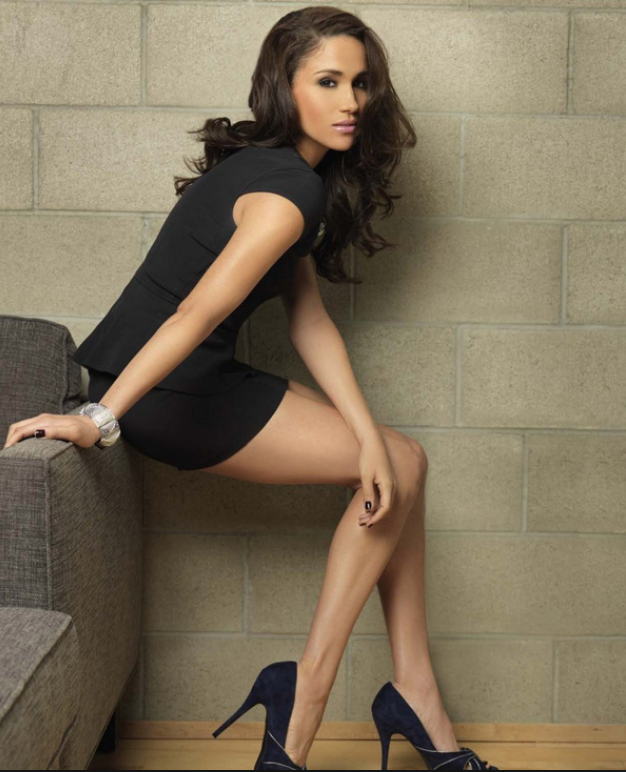 When Meghan Markle started being known to the world as the future wife of Prince Harry, the infamous website, Celeb Jihad, revealed four inappropriate photos of her with the promise that there was more to come. A representative of Kensington Palace released a statement claiming that the photos were fake. This seemed plausible enough since there had been previous photos posted to the website that were actually doctored. Yet, there were also a number of photos that were real and had been leaked from personal devices. This photo scandal isn't exactly something that's new to Kensington Palace since Kate Middleton had to go through a similar scandal but the situation was different. Kate's topless photos were illegally taken from a long range camera and the French magazine that published these photos were ordered by a judge to pay Prince William and Kate Middleton for damages suffered due to these nude photos. While that was an invasion of privacy, Meghan Markle's seems to be just bad judgment.
1

Prince Harry's Tumultuous Past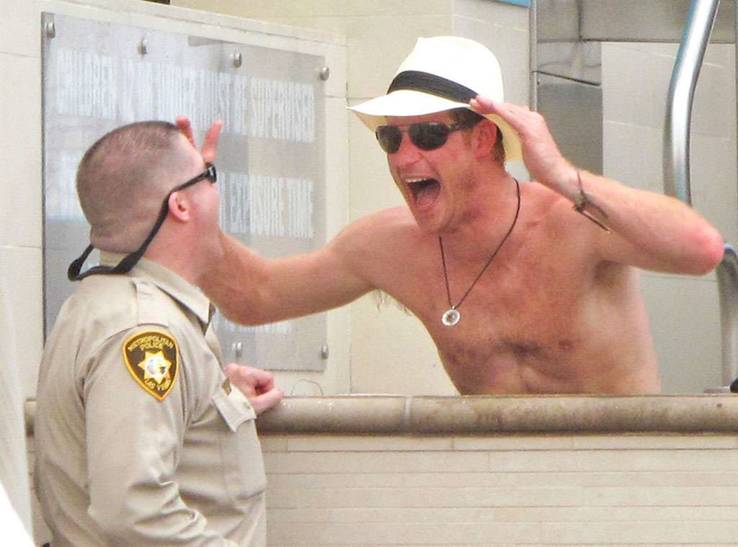 When Prince Harry was seen as a small child following behind his mother's casket, the public was heartbroken over the death of Princess Diana and only hoped the best for her two sons. While Prince William has had a few snafus in the past, they were child's play in comparison to Prince Harry's. One of the biggest scandals occurred when Prince Harry was vacationing in Las Vegas and had a number of photos leaked from inside his hotel room. He was obviously inebriated at an extreme level and he stripped off of his clothes. Not only was he seen walking around the hotel room without any of his clothes but he was also seen playing a game of billiards without a stitch on. This type of past behavior doesn't exactly show him as having the best judgment and it could hinder the Queen's opinion on the woman he chose to walk with down the aisle.
References: Vogue, IB Times, E! News, People, Vulture, Elle, The Sun, InTouch, Business Insider, Radar Online, OK!, Vanity Fair, Harper's Bazaar
Source: Read Full Article