20 Billionaires That People Might Never Have Heard Of
You may have bought a high-end dress from Stella McCartney, or maybe you just ate a Mars candy bar. Or maybe even you stopped for fries at Burger King, or plunked down a fortune on a brand new BMW and bought some sunglasses from Sunglass Hut to celebrate your new car. While you know these brands, do you know who is behind them?  Well, what all these brands have in common is that they are all made by companies that are helmed by, or owned by, billionaires.
When we think of billionaires–those rare breeds that are ranked by Bloomberg or Forbes for their wealth–we think of Jeff Bezos of Amazon or Bill Gates of Microsoft or Mark Zuckerberg of Facebook. But we're not talking about them. We're talking about billionaires who are not household names. These billionaires aren't being followed by the paps, aren't tweeting or penning books about their success.
It might surprise you that these unknown billionaires like it this way, staying low-profile and free from the gossipmongers and People or US. They have no desire to be famous. They'd rather stay out of the public eye so they can continue to take over companies to make even more money than they have.
We've given you 20 below-the-radar billionaires, as well as their net worths, and you'll be surprised by how super-rich these people are. We certainly were! So, here they are, a few billionaires that you may not have heard of.
20

Dr. Min Kao
In 1989, Dr. Min Kao co-founded Garmin Corporation in order to integrate GPS into navigation devices. He's the reason why you don't get lost anymore. You no longer have to look at some confusing road maps or even print out directions from Mapquest. His company kept making profits because it changed in the direction that our culture was heading. For example, military and outdoor recreation took on the new GPS and the company has continued to grow by using its technology for fitness wearables. Kao is humble and modest about his achievements. As of 2017, his net worth is estimated at 2.9 billion.
19

Liliane Bettencourt
Liliane Bettencourt is the only child of Eugene Schueller, the founder of L'Oréal. She inherited the business when her father died, and owns the majority of L'Oréal's shares. Bettencourt worked herself up in the company. She was an apprentice even though she was only a teen! She's responsible for making the business grow, and continued to expand the company by buying cosmetic brands and all of her competitors. She's now in her nineties and most of her wealth still comes from the  L'Oréal brand. According to Forbes, her net worth is $39.1 billion. The heiress died in September 2017 at the age of 94. (Source: Forbes)
18

James Leprino
James Leprino's father founded Leprino Foods, which is the largest producer of mozzarella in the world. He inherited the business in the 1950s and, with his father, were able to foretell that pizza will grow and become one of America's favorite fast food. So they prepared for expansion.  While his father dealt with grocers and specialty food shops to take on the company's chief, many years later, James, now CEO, was able to brokerage deals with pizza chains shops (like Domino's and Pizza Hut) so that the company's mozzarella would be exclusive to these chains. Today James is worth 3.1 billion USD.
17

Carlos Slim
Carlos Slim is chairman and CEO of Telefonos de Mexico, which handles nearly all the landline phone calls in Mexico. He also has several business interests in Mexico and is said to be a wise investor. He has invested in, or bought, retail stores, banks, and many more, and even has an 8% stake in the New York Times. He is the richest man in Mexico, and is called the "Warren Buffett of Mexico." Slim's net worth, according to Forbes, is $65 billion, as of November 2017, which makes him the sixth richest person in the world. He once held the No. 1 spot. (Source: Luxatic)
16

Ingvar Kamprad
You may not know who the founder of IKEA is, but we bet you're familiar with the brand name. IKEA sells furniture and everything concerning the home, and it's what you buy to fill your dorm or fill your first apartment. Swedish IKEA was founded by Ingvar Kamprad. Back in 1956, Kamprad had the idea to increase profits by selling furniture that you have to put together and which comes in flat packing. In this way, IKEA was able to cut costs and make a tidy fortune. As of November 2017, IKEA owns and operates 415 stores in 49 countries. Kamprad has an estimated net worth of $42.8 billion. (Source: Brittonmdg)
15

Sheldon Adelson
Sheldon Adelson is the founder of the Venetian in Las Vegas. Before it was the Venetian, the hotel and casino was the Sands. Adelson destroyed the Sands to make the first "mega resort" in Las Vegas. His goal was to make the Venetian the most entertaining space on the strip, and he succeeded. This was a space where both gamblers and non-gamblers could enjoy, a resort not only with cards and slots, but also attractions like food and stores. The Tao Nightclub is here, and so is the Guggenheim Hermitage Museum. Adelson's estimated worth in 2017 was $31 billion. (Source: SCMP)
14

Leslie Wexner
Leslie Wexner's first women's store was the Limited. The store was a success, and Wexner opened up more. He became rich by buying Victoria's Secret in 1982, and is behind the success of other women's accouterments, like Pink and Bath & Body Works. His stores were a success because they were each stylized. Victoria's Secret became the leader in classy women's lingerie and beauty products and stores like Pink filled the needs of women who wanted to buy stylish sweat wear, body care, and T-shirts, among others.  As of 2017, Wexner has an estimated net worth of $6 billion.
Featured Today
The 24 Richest Billionaires Of 2018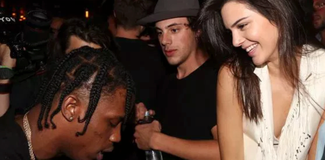 25 Most Expensive Nightlife Hotspots Only The 1% Can Afford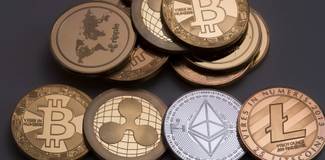 Cryptocurrency Exchange Hack Sees Values Plummet Around The World

13

Bernard Arnault
Billionaire Bernard Arnault is the CEO of LVMH Moët Hennessy Louis Vuitton, the luxury conglomerate. Arnault's high net worth is in part tied to his stake in Christian Dior, which LVMH bought in 2017. LVMH is a luxury brand in fashion, owning companies like Louis Vuitton, Fendi, Céline, Givenchy, Marc Jacobs and more. In addition, LVMH owns some cosmetic and perfume companies, as well as the retail chain Sephora, Tag Heuer, which makes watches, and Bvlgari. For wines and spirits, it owns Moët & Chandon, Hennessy and Dom Pérignon. Arnault's estimated net worth is $84.8 billion. (Source: Time)
12

Ma Huateng
Ma Huateng is the richest man in China, according to the Forbes World's Billionaires list.  He is CEO and chairman of Tencent, one of the world's largest internet companies due to its social media networking app, WeChat. He co-created an AOL Instant Messenger-like service called QQ, which quickly became China's largest instant-messaging platform.  It has since been dubbed "the one app to rule them all." WeChat is almost like Facebook, as it allows users to text, call, play games, send money, shop, pay at restaurants, hail cab rides and even engage in online dating. In 2018 Huateng's net worth is $45.4 billion USD.
11

Hui Ka Yan
Hui Ka Yan is the chairman and largest shareholder of his company, China Evergrande Group, which develops both residential and commercial property. According to Bloomberg, his company has built more than 500 projects in 180 Chinese cities. The company is China's second largest real estate developer based "on sales volume and revenue of 311 billion yuan ($46.1 billion) in 2017." He is China's new No.1 in terms of accumulated wealth, according to Forbes' list of the country's billionaires. His net worth for this year is $42.5 billion, a figure which no Chinese person has ever attained before.
10

 Jorge Paulo Lemann
Jorge Paulo Lemann is the co-founder of the Brazilian investment firm called 3G Capital. You might not know who he is or what his company is about, but that's about to change as 3G Capital owns many US brands such as Heinz and Burger King and Canadian coffee chain Tim Hortons, which has been expanding its stores in the U.S. He's also a controlling shareholder of Anheuser-Busch InBev, the world's largest brewer. In 2016, AB InBev acquired SABMiller, and such brands like Pilsner Urquell and Foster's Lager. His net worth is $27.4 billion and is considered to be the 29th richest person in the world. Lemann is also the richest person in all of Brazil. (Source: FT)
9

Susanne Klatten
Susanne Klatten, considered the richest woman in Germany, has made her billions by owning 19.2% of BMW, the luxury automaker. The Munich-based carmaker includes exclusive brands like BMW and Rolls-Royce. She is also on their supervisory board. She used her MBA to transform her grandfather's company, Altana AG, into one of the world's most used pharmaceutical and specialty chemical corporation. Today, Klatten is the sole owner of Altana, which pulls in more than $2.5 billion in annual sales, according to Forbes. She also owns Nordez, a German wind turbine company and SGL Carbon, a carbon producer, Klatten has a worth of 22.4 billion.
8

Stefan Quandt
Stefan Quandt, 51, also made his billions by owning 23.7% of BMW. His sister, Susanne Klatten, the richest woman in Germany, owns 19.2%. But earlier this year he became BMW's largest single and most powerful shareholder. Quandt's direct ownership increased with shares inherited from his mother and, according to Reuters, it "gave him a so-called 'blocking stake' of 25.83 percent, worth 13.4 billion euros ($16.6 billion)." This means he can now act singlehandedly to block any potential takeover. Like his sister, Quandt also serves on the BMW Supervisory Board. The Munich-based carmaker also owns the Mini brand. His net worth is $22 billion.
7

Amancio Ortega
You can get men's jeans from Zara for forty-five bucks, as well as a sports jacket for under $120. That's why Zara does well. Its clothing and accessories are competitively priced. Amancio Ortega created and owns Zara, the leading fashion brand whose competitors are H&M and Forever 21. Ortega was one of the first to employ  "fast fashion," which is the business of having different styles available even quicker than simply every season to satisfy customers' demands.  Ortega first opened Zara in 1975. Today, there are more than 6,000 Zara stores. According to Forbes, Ortega's net worth is $73.3 billion. (Source: TopTenz)
6

Charles Koch
Charles Koch is chairman and CEO of Koch Industries, America's second-largest private company after agribusiness colossus Cargill. He has owned the company since 1967, and it is based in Wichita, Kansas. His father, Fred, created the company in 1940 and improved a method of refining heavy oil into gasoline. And talk about diversifying your portfolio! Koch Industries specializes in oil refining, pipelines, and commodities trading,  But the conglomerate also owns Dixie cups, Brawny paper towels, and even Stainmaster carpets. Charles owns a 42% stake in the company. His real-time net worth is $51.5 billion, according to Forbes.
5

Phil Knight
Phil Knight is the founder and largest shareholder of Nike, considered by Bloomberg to be the world's biggest manufacturer of athletic shoes and sports apparel. Knight retired as chairman in 2016 after spending 52 years at his company. As an undergrad, Knight ran track and created the sneaker-centric company with his former track coach. Nike, named after the Greek winged goddess of victory, operates more than 1,100 stores worldwide. In 2017, Nike's revenue was $34 billion. The company also manufactures athletic accessories and sports equipment, basically anything that is athletic-related, from socks to wrist and headbands.  Knight's net worth is $31.2 billion.
4

Mukesh Ambani
Mukesh Ambani controls 40 percent of Reliance Industries, which is India's largest gas and oil company. He is also one of the wealthiest sports owners in the world, as he owns the Indian Premier League franchise Mumbai Indians. He owns other businesses, as well.  According to his company's website, Ambani created and established one of the world's most expansive 4G broadband wireless network that "offers end-to-end solutions that address the entire value chain across various digital services in key domains of national interest, such as education, healthcare, security, financial services, government-citizen interfaces, and entertainment." According to Forbes, Ambani's net worth for 2018 is $42.5 billion. (Source: RIL)
3

Leonardo Del Vecchio
Leonardo Del Vecchio may not be a household name, but if you wear prescription glasses or sunglasses, chances are you are wearing designs made by his eyewear company Luxottica. Del Vecchio founded the giant in 1961 at the tender age of 25. His company now owns the mall-friendly Sunglass Hut and LensCrafters and owns the athletic luxury brands Ray-Ban and Oakley. On top of that, Luxottica makes glasses for nearly all the brands out there, specializing in stylish high-end runway Madison Avenue companies like Bulgari, Chanel, and Armani. In 2017, Luxottica merged with Essilor to create the world's largest eyewear company. Del Vecchio's net worth is $22.4 billion. (Source: Forbes)
2

Francois Pinault
Francois Pinault founded Kering in 1963, which originally started as a wood and building materials company. In 1999, Pinault bought a controlling stake in Gucci Group, paving the way to turn his company into a high-end luxury conglomerate. The company owns fashion brands like Saint Laurent and Alexander McQueen. Today, Kering is run by Pinault's son, Francois-Henri. In 20o7, the company bought Puma "to anchor a fleet of so-called lifestyle brands like Volcom, a California brand known for skatewear and sunglasses." You may not need a couture dress from McCartney, but consumers are always in need of buying sneakers and sunglasses at affordable prices.  Pinault is worth $27 billion.  (Source: NYTimes)
1

Jacqueline Mars
Jacqueline Mars's grandfather and father founded Mars, Incorporated, the world's largest candy maker. Forbes' billionaire list ranked Mars as the 34th richest. The Mars company produces candies like Milky Way, Snickers and the Mars bar. For non-confectionary items, Mars produces Combos, Uncle Ben's Rice and Domino. To this day, Mars Inc. remains a family-owned business and Mars owns one-third of the company. She has served on the board until 2016. In September 2017, Mars Inc. acquired VCA a pet care company for $7.7 billion. VCA operates around 800 animal hospitals and 60 diagnostic laboratories in the United States and Canada. Jacqueline Mar's net worth is $23.6 billion.
Source: Read Full Article