20 Rich Celebs Who Cheap Out On The Most Random Things
It is all too easy to turn green with envy when it comes to watching the rich and famous be… well, rich and famous. Their social media pages are scattered with cars that cost as much as houses and houses that cost as much as islands. Their children are wearing shoes that you started saving for years ago. Even their dogs are sleeping on Egyptian cotton! It seems to be a completely different playing field. Their lives are like a fantasy that most of us can only live out in our wildest dreams.
While a lot of celebrities often live in a world of their own in a galaxy far, far away, some have managed to stay on our earthly planet and maintain some frugal habits. This may come as a shock, but celebs have bills just like we do! They need a roof, they need to eat, and sometimes, they like to stay grounded. These are just some of the reasons that celebrities have cited as to why they are savers, and it's completely relatable.
With all the glam that surrounds these famous folks, it's hard to imagine where they might be cutting corners. Some have methods that are pretty slick and not visible to the naked eye. Sometimes, nice food is compromised for a nice Porsche, and sometimes, being sensible is more important than being fashionable.
So, where exactly are celebrities cutting corners? Here's a list of 20 rich celebs who cheap out on the most random things!
20

SARAH JESSICA PARKER: HER KIDS' CLOTHES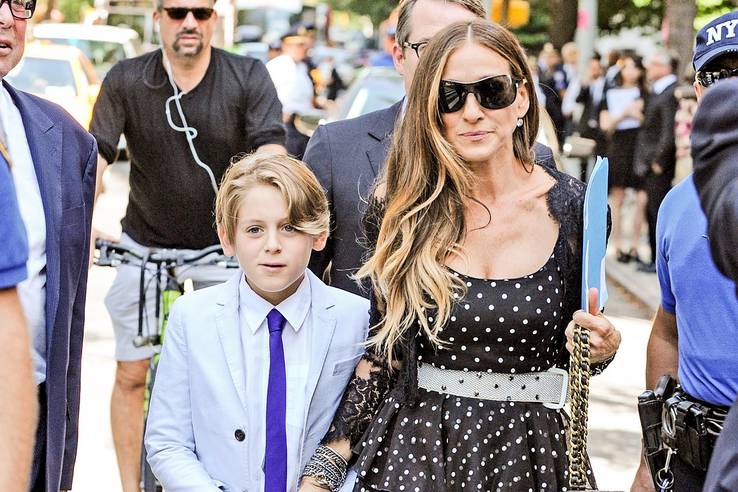 Who doesn't absolutely adore SJP? She was the voice of a generation on Sex and the City, a true NYC fashion icon, and spends her loads of cash on some of the most beautiful shoes we've ever seen. While she often sits with fashion royalty in the front row during Fashion Week (in a jaw-dropping getup), her kids can't exactly say the same. In a Pop Sugar article, Parker is quoted saying that her son "only wears hand-me-downs because [she has] all these older nephews."
It's a little hard to believe. However, she even goes further and says that she has never bought her son any clothes!
Hearing this kind of makes our back-to-school shopping days sound like Christmas! Parker often notes that she grew up really poor and doesn't want her children to take their lifestyles for granted. While her kids may grow to resent it or love it, it makes SJP that much cooler in our eyes.
So, if you are sitting there in your older sisters Gap sweater or your dad's leather jacket from 1989, don't feel too bad. Celebrity kids are wearing hand-me-downs too!
19

SARAH MICHELLE GELLER: FISH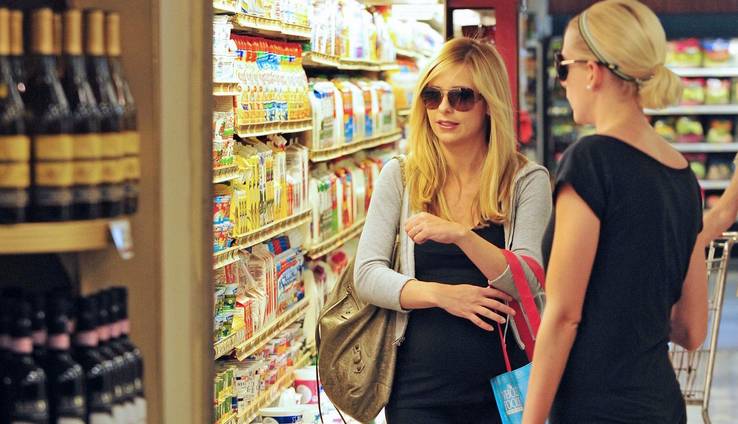 Sarah Michelle Geller is another beloved celebrity. She's half of an uber-cute Hollywood couple with her Scooby Doo co-star, Freddie Prinze Jr., and we are still geeking out over her performance in Buffy the Vampire Slayer. Apparently, her bank account is geeking out too. Geller is worth 15 million dollars and her husband is worth 19 million. Zoinks! That's quite a financial cushion!
We think Geller's frugal habit is a little fishy. No really, she skimps out on fish. According to a Self Magazine article, she and her beau shop at Whole Foods and always buy fish on sale.
She also asks, "Why should you pay more for something that someone else is paying less for?" In many ways, she's absolutely justified. It's always a smart choice to save money wherever possible, and being wealthy doesn't change that fact!
18

TYRA BANKS: SHAMPOO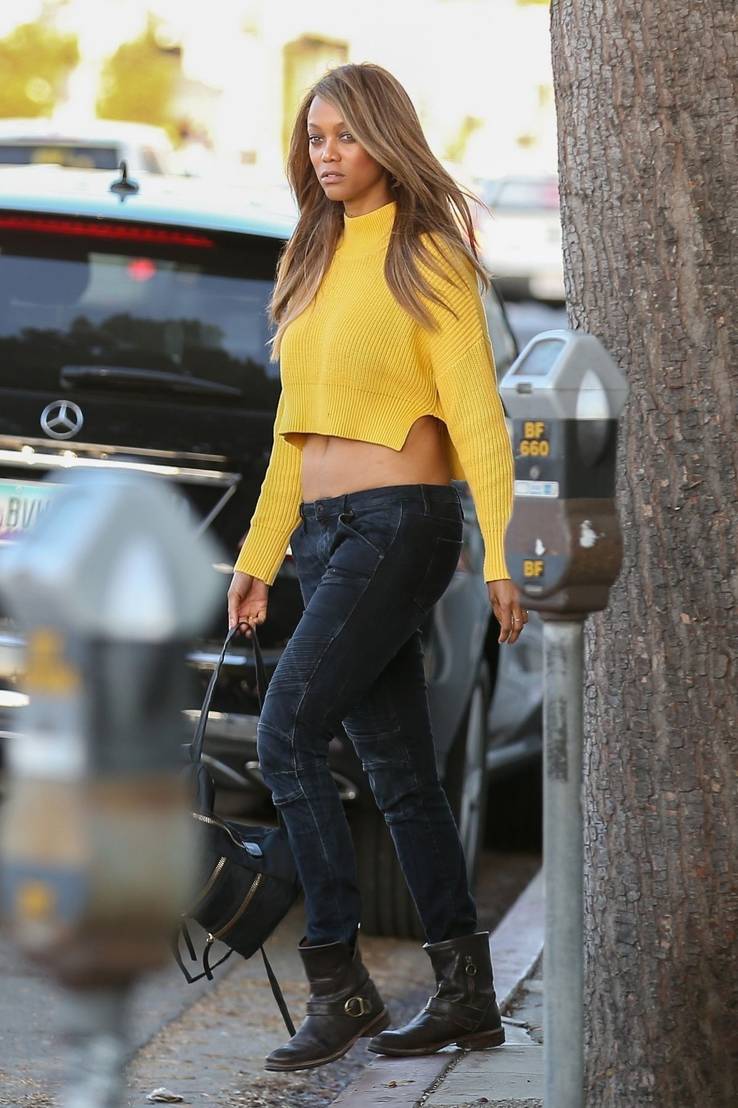 The cat-eyed supermodel is usually oiled with luxury. From her flawless appearance, we'd guess that she invests heavily in her beauty products. She's got the cash, so why not? Apparently, it's not her style. In an interview with the New York Times, she is quoted saying, "I am frugal. I've always been this way. When I was young, my mom would give me my allowance, and I'd peel off a little each week and have some to spare." So, what makes her frugal? The world knows Tyra Banks to be utterly shameless, and this is no exception.
She has plainly admitted that the shampoo that she uses consists of little bottles that she's taken from hotels. Because she's usually put up in nice hotels, the products are pretty nice.
Not too shabby for Tyra Banks, despite being able to afford gallons of Ten Voss if she wanted ($300 per bottle). For Tyra, saving is part of her overall success. We wonder if saving all those little shampoos worth it and if we should give it a shot. I guess we have to ask ourselves, do we wanna be on top?
17

ASHTON KUTCHER AND MILA KUNIS: CHRISTMAS GIFTS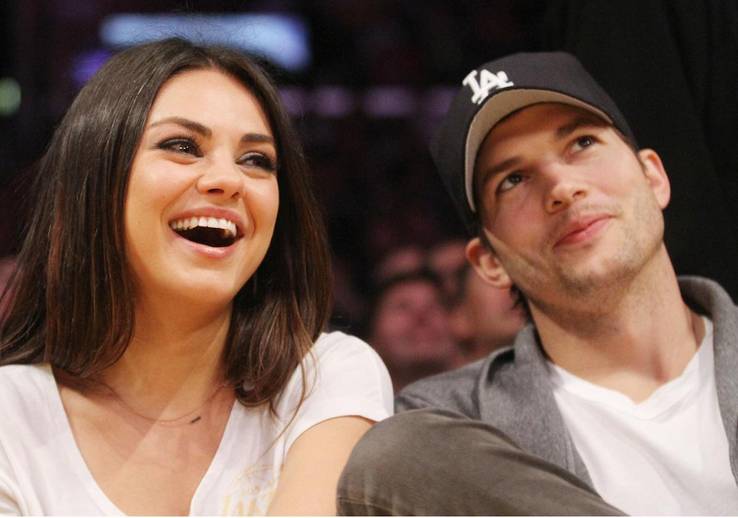 Kutcher and Kunis are one of Hollywood's IT couples and they won't ever go out of style. Both from humble beginnings, the two found huge success on the hit TV show, That 70's Show. While they didn't hit it off at first, the two found love six years after the show's finale in 2006.
After discovering that they were meant to be, the two shacked up, got married, and had two adorable kids. The couple is famously frugal with their money and is very open about raising their kids to understand the value of a dollar. This goes for everything from not setting up a trust fund for their kids to not getting them Christmas presents. While most kids don't grow up with a trust fund, they still get Christmas presents!
According to Entertainment Tonight, Mila Kunis is quoted saying, "our tradition is no presents for the kids. [Kids] no longer appreciates the one gift. They don't even know what they're expecting; they're just expecting stuff." They even limit the grandparents to only getting the children one gift each! Seems that the Kutcher-Kunis household has a pretty strict Christmas that is likely more filled with love than it would be with presents.
16

HALLE BERRY: WRAPPING PAPER
Speaking of Christmas, we've all seen how crazy celebrities can get during the holidays. The Kardashians always have an enormous tree reminiscent of a skyscraper, dripping with crystal ornaments and lights, and overflowing with beautifully wrapped presents. We doubt that they wrapped those themselves and skimped on any part of the process. For a celebrity with a bit more modesty, there's no need for all of that.
Halle Berry has always seemed like one of those celebrities that is really level-headed. She's been photographed leaving CVS after picking up some wrapping paper… just like us! Wrapping paper may seem like a minuscule detail, but for someone who is extremely famous and worth a whopping 70 million dollars, it's really interesting that she would be so low-key. She truly could afford to hire a seamstress to string lavish lace together, but she chooses CVS instead! By the way, does a bougie wrapping paper service exist? Because it totally should.
15

JENNIFER ANISTON: JEANS AND MAKEUP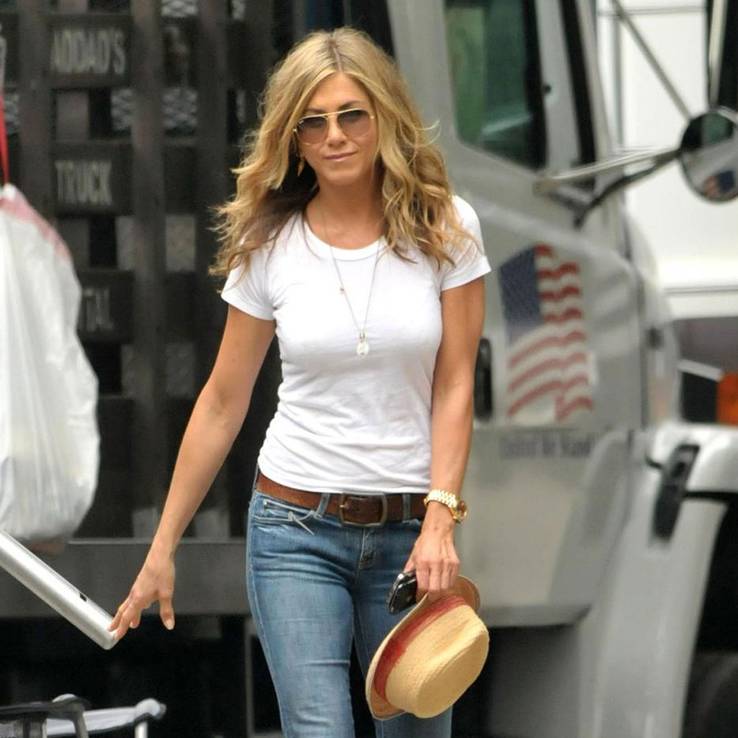 Jennifer Aniston is a self-proclaimed hoarder. Although the American Sweetheart of the '90s was making 1 million dollars per episode by Season 10 of Friends, she says she hoards to save! According to The Daily Mail, she has "a weird obsession with saving money" and hoards things like makeup and clothing. She claims to have makeup that is ten years old. In the article, which was published in 2014, she noted that she had makeup that she could date back to the '90s! Jennifer Aniston is definitely a favorite in our books… but ew. That's a little unsanitary, right? She does always look fantastic, so maybe there's something to her weird little obsession.
Another thing that she keeps from the '90s is her jeans. She's got jeans from her 20s that she still wears. For a woman who is nearly 50 years old, that's really impressive!
We can totally get behind saving jeans. Women understand the importance of jeans that fit just right and some have been sitting in closets for decades simply because they hug all the right places. The jeans are one thing, but perhaps she should dip into her millions and buy some new lipstick. We still love you, Jen.
14

BILL GATES: WATCH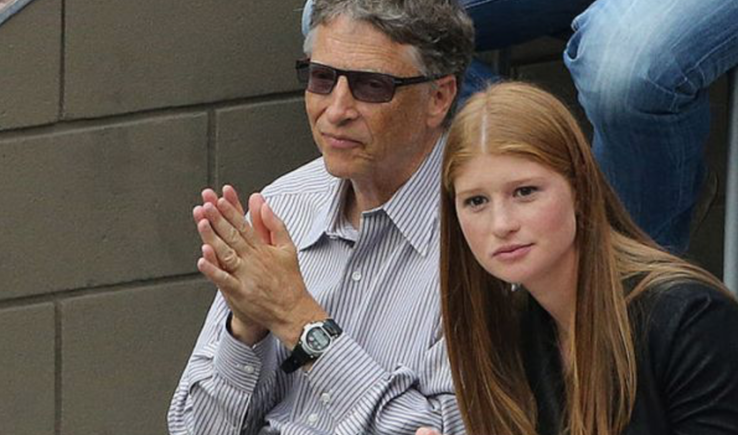 When we hear the name Bill Gates, two things come to mind— Microsoft and money. Gates is the richest person on this list, with a net worth of 90.5 billion dollars. Yes, that's billion with a B! That amount of money is almost inconceivable. It's like one of those things you think of late at night wondering, how could this be? It's like trying to reconcile the meaning of human life and the universe. Ok, maybe it's not that crazy, but wow… that's a lot of money!
Bill Gates might be wealthy enough to purchase time itself, but according to Politico magazine, it only costs him $10 to check on the time. Gates, the billionaire with a B, performs billion-dollar deal handshakes with a $10 watch hanging off his wrist.
There's something pretty neat about the fact that one of the most influential men on the planet is so humble about his watch. We know kids on Wall Street that wouldn't dare wear a $10 watch. According to A Blog to Watch, a nice watch implies that you are to be taken seriously, that you are unique, and that you are memorable. We'd beg to differ considering how seriously unique and memorable Bill Gates. The man that has about twelve times as many dollars as there are people on this earth. Clearly, the watch doesn't make the man.
Featured Today
10 Has-Been Actors With The Biggest Egos (And 10 Humble Millionaires)

10 Celebs Who Cut Their Kids Off Financially (5 Who Spoil Them Constantly)

15 Things Madonna Doesn't Share About Her Daughter Lourdes

13

ERIC CLAPTON: LAUNDRY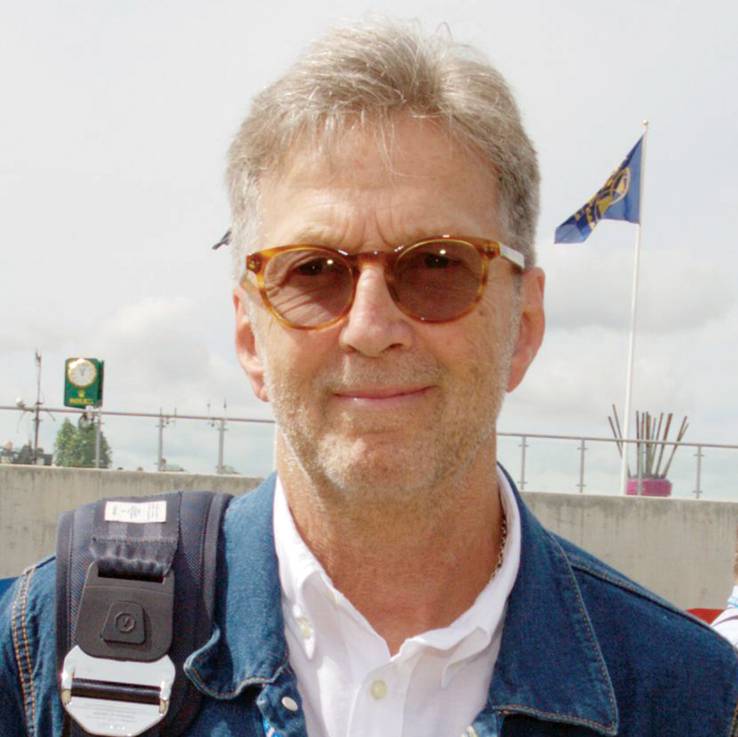 Eric Clapton is a beloved and talented musician. Rolling Stone ranked him number 53 among the Top 100 Artists of All-Time. That kind talent lends itself to be worth about 250 million dollars. Clapton's introduction to guitar was on a shabby one that he received for his 13th birthday. It was so poorly constructed, that Clapton briefly lost interest. He obviously picked it up again and became the legend that he is today. It's a true rags-to-riches story! It's also a riches-in-rags story.
The mega-millionaire has been spotted doing his laundry at laundromats around Los Angeles. For the average Joe, a laundromat is a scary place. It's a process of lugging your clothing to the laundromat, sharing a machine with thousands of strangers, and sitting on a dingy bench for hours. We're surprised someone with 250 million dollars would be willing to put themselves through that!
With 18 Grammys, the star is far from washed-up… but he might be at your local laundromat washing up. We salute you, Eric Clapton!
12

LUDACRIS: HIS CAR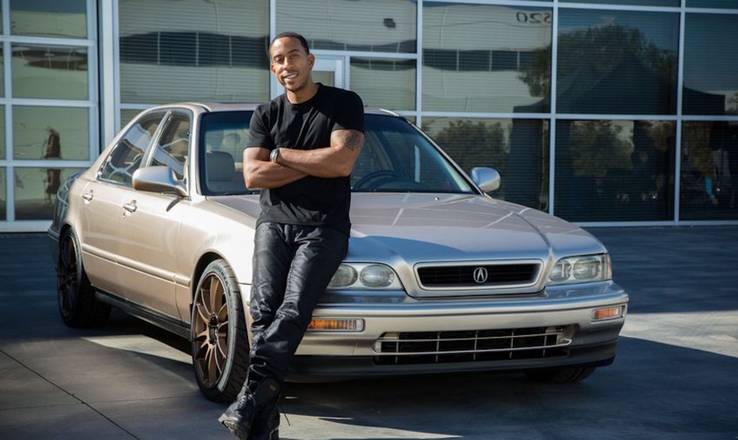 A famous rapper worth 25 million dollars is someone who drives a Ferrari California or Rolls-Royce Phantom. To see one driving a 1993 Acura Legend would be absolutely ludicrous, right?! Quite the opposite actually, or maybe right on the money, depending on how you spell 'Ludacris.'
Ludacris purchased his infamous set of wheels before he was famous and hasn't given them up since. That's right, Ludacris owned this car long before we jammed to "What's Your Fantasy" or "Roll Out." In fact, that car was outdated for most of us listening to those songs at the time. Ludacris either doesn't care or doesn't want to waste the money on fancy cars when he already has one that he loves (he is reported to have a few more cars, but drives this one the most).
We think it's the latter considering Ludacris has been photographed actually giving his car a hug, which we have to admit is pretty cute. According to a Jalopnik article published in 2015, the car had 280,000 miles on the clock. Sheesh! That's a lot of love and many years of saving money. He's had the car since 1996. Considering how often rappers these days are purchasing new wheels (and jets and maybe one day spaceships), Luda's car is like a million years old in rapper years.
11

KRISTEN BELL: HER WEDDING
Every little girl dreams of her wedding moment taking place in a courthouse, while wearing pants that cost less than a Fitbit, right? Maybe that wasn't Kristen Bell's dream, but it was her reality.
Her 2013 wedding to Dax Shepard cost a mere $142.
Kristen Bell is a very familiar face as she has been in many TV shows and movies. The star of Frozen is worth 10.1 million dollars, yet lives a very frugal life. It's evident from the photos that her cheap wedding was full of love and excitement. In a CNN article, she is quoted saying, "it was still one of the best days of my life." Maybe Kristen didn't get a sparkling white dress or a fancy meal, but she got a very real and happy moment with her husband. According to The Knot's annual survey, weddings in the USA cost an average of $35,329. It's safe to say that her choice saved a bunch of money!
10

QUEEN ELIZABETH: THE PALACE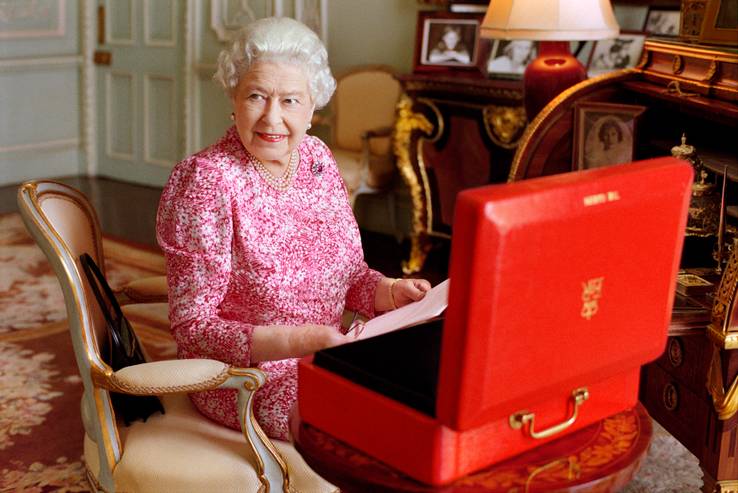 If you are someone who spends recklessly, this might be the part of the article that you take a magnifying glass to. When even the Queen is thrifty, we know it's a good quality to have!
Queen Elizabeth is one of the wealthiest and most recognized women in the world. Her personal net worth is somewhere around 550 million dollars; however, she is still a very cautious woman when it comes to spending money on her palace.
People magazine reports that the Queen does many things to keep the palace costs down. Among those include utilizing a space heater to warm up the palace, despite the walls being allegedly "drafty," repairing the frayed curtains rather than buying new ones, patching up peeling wallpaper rather than having the walls redone, and scaling back on the kitchen's luxury food items (she has replaced her upscale Harrods pudding with Tesco grocery store pudding). The Queen may have access to anything that she wants, but her majesty is completely fine with generic pudding… who knew! Sources say that she also keeps a very simple breakfast ritual: tea and cornflakes! She's quite the saver.
9

KATIE COURIC: LUNCH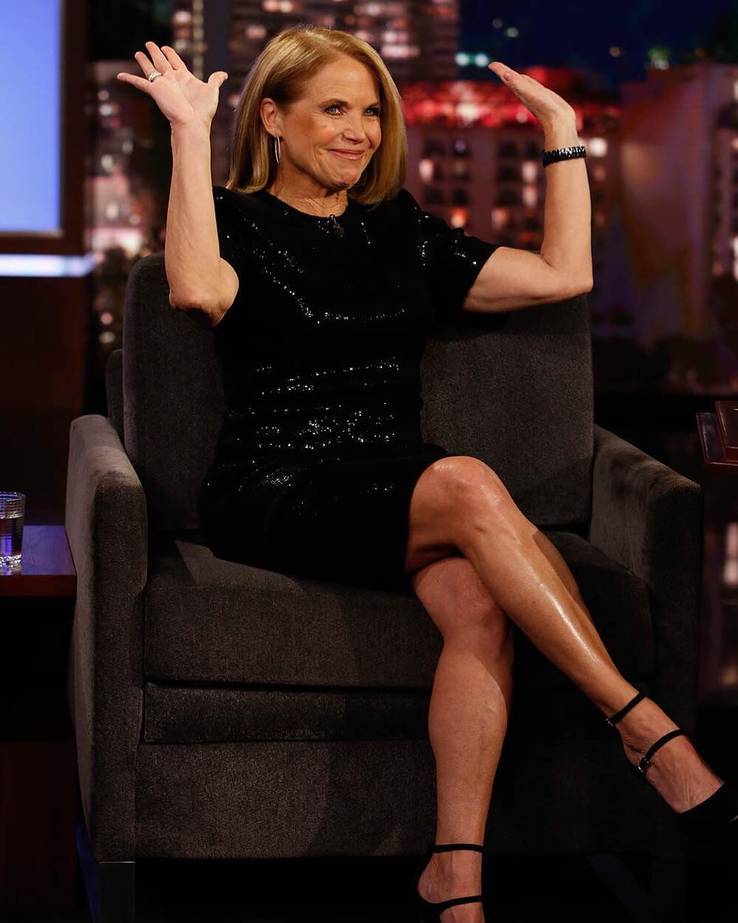 Katie Couric is one of the most famous news anchors there is, having been on all Big Three networks (CBS, NBC, and ABC). She's worth 55 million dollars. Some of her most notable appearances as an anchor were on The Today Show, Dateline NBC, CBS Evening News, 60 Minutes, and Katie. As a person, she is by no means cheap. In fact, she's very generous. According to an article published by Business Insider in 2016, she voluntarily took a million dollar pay cut in order to save jobs beneath her that would have otherwise been terminated. True to Couric class, she tried to keep the gesture under wraps and humbly did not want the credit for saving those jobs.
While she clearly isn't pinching her pennies, she did cheap out on one thing over the years: lunch. Cheapism reports that she regularly took a brown bag lunch to work!
As someone who is practically at the top of the ladder, it's a surprise that she didn't treat herself during the workday. She could certainly afford it. Like we said before, Katie Couric as a person is anything but cheap. Matt Lauer often jokes that her wallet is full of moths, implying that she is cheap. To Lauer, Couric says, "Really, I'm just frugal." We agree!
8

MITT ROMNEY: A LOT OF THINGS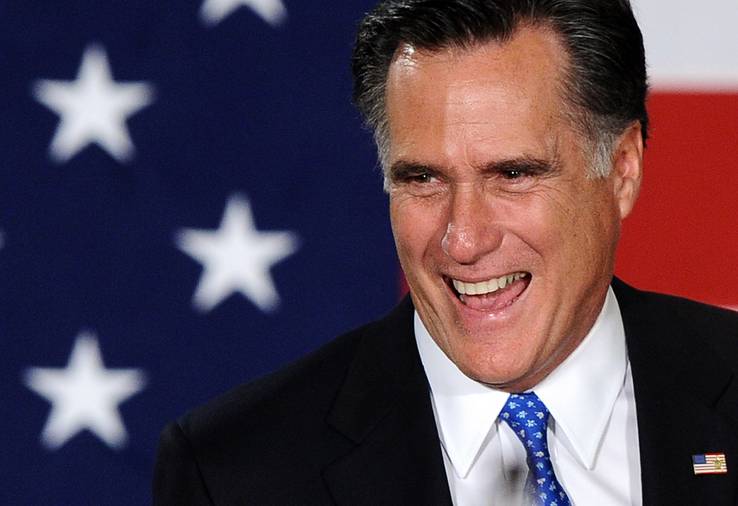 In 2011, The New York Times published an article titled, Two Romneys: Wealthy Man, Thrifty Habits. The article laid out several random things that Mitt Romney is cheap about. He is a personified paradox. On the one hand, he's worth about 250 million dollars and was a presidential nominee. On the other hand, he's a man who drove a "Chevrolet Caprice station wagon with red vinyl seats and a banged-up front end." We wonder if his golf clubs fit into the backseat… which, by the way, were bought at Kmart.
We believe that the frugal nature comes from his father, who had a very poor childhood. While Romney was not as unfortunate, his father did not allow him to experience the glitz early on. He was not allowed to have a car in high school.
Allegedly, the only thing that Romney splurges on is his wife. A friend of Romney called him, "the cheapest guy in the world, except when it comes to Ann because he loves his wife more than anything." How sweet! 
7

TAYLOR LAUTNER: HIS PRIVACY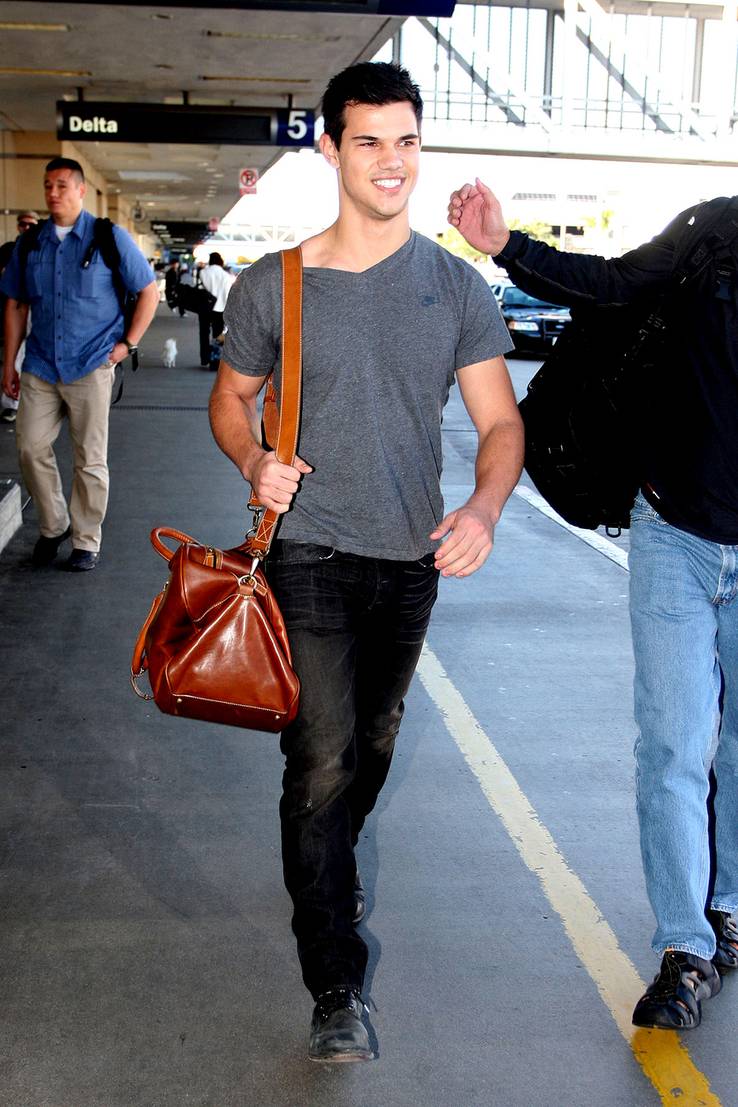 Taylor Lautner captured our hearts when he played a heartbroken werewolf in the Twilight saga and then again in Scream Queens. His looks are striking but in a soft way. His body is incredible and his face is so boy-next-door. Lautner's charm intoxicated millions of teenage girls and he is worth about 40 million dollars, which means he's far from just the boy next door… or is he?
According to the Kiwi Report, Lautner still lives with his parents when he isn't filming. He's a 25-year-old heartthrob, but that doesn't stop him from saving his money.
Any 25-year-old still living with his parents would be expected to help out around the house, and Taylor Lautner is no exception. He happily helps out around the house by washing pots and mowing the lawn. Is it possible that the chores make him even cuter? We wonder what his famous girlfriends over the years think…
6

TAYLOR SWIFT: HER 4th OF JULY LOOK

Every year on the 4th of July, American fans look out for Taylor Swift's Instagram posts. For many years, Swift has thrown a huge party with all of her friends, incorporating new famous faces into her elite "squad." We've seen the Jonas Brothers, Ed Sheeran, Calvin Harris, Selena Gomez, Emma Stone, and Gigi Hadid in attendance. It's definitely a party that we wish we were invited to.
In 2016, Swift broke the internet by wearing a Forever 21 cropped tankini with the word "America" on it. Of course, the swimsuit sold out and the brand behind the suit experienced a 365% jump in searches according to Elle Magazine.
The star, who is worth 280 million dollars, chose a pretty simple outfit for a very public party (on social media at least). For just $12.90, you can match the dazzling star this coming July 4th!
While she cheaped out on her 2016 daytime outfit, she did spend over $100 on her night-time July 4th outfit (which was a stars-and-stripes onesie), so it's hard to say whether or not it was a money-saving technique or just a fashion statement. We'll keep our eyes peeled for her 2018 party outfit!
5

JENNIE GARTH: HER KIDS' SCHOOL SUPPLIES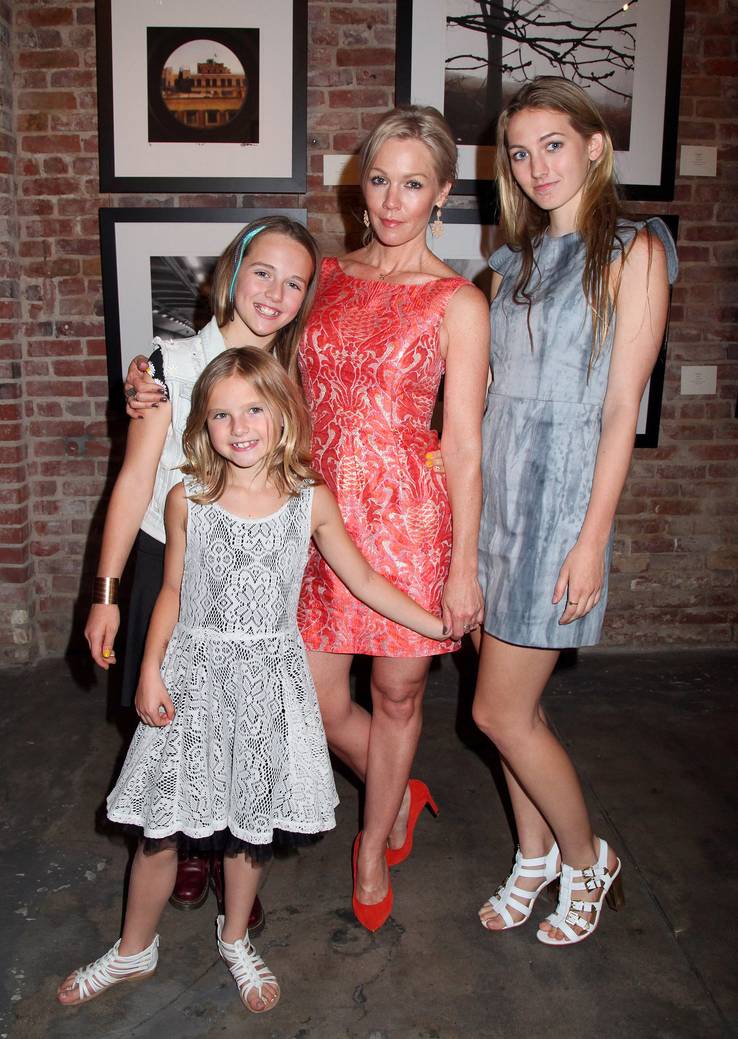 In the '90s version of 90210 (A.K.A. the OG version), Jennie Garth played a spoiled teenage girl. It seems, however, that in real life, she's a penny-wise adult… at least when it comes to her kids' school supplies. Garth wrote an article for Retail Me Not about how to get your kids prepped for class "on the cheap." Jenny Garth is worth around 50 million dollars, so we wouldn't expect her to focus so much on the cost of pencils, but it turns out that she cares as much as we would!
She has three kids and says that her trick is to buy supplies in bulk at stores like Costco.
Jennie says, "Rather than buy each item à la carte, I try to buy them in bulk, especially if I see a sale. At Costco, for example, I can get 96 pencils for $15 or 16 cents a pop." She also writes that she puts extra supplies into a closet that her girls dip into when they need to replenish. While most celebrities aren't too concerned about the cost of their kid's pencils, Jennie knows that it makes a difference and likes to save where she can!
4

VINCENT KARTHEISER: SQUARE FOOTAGE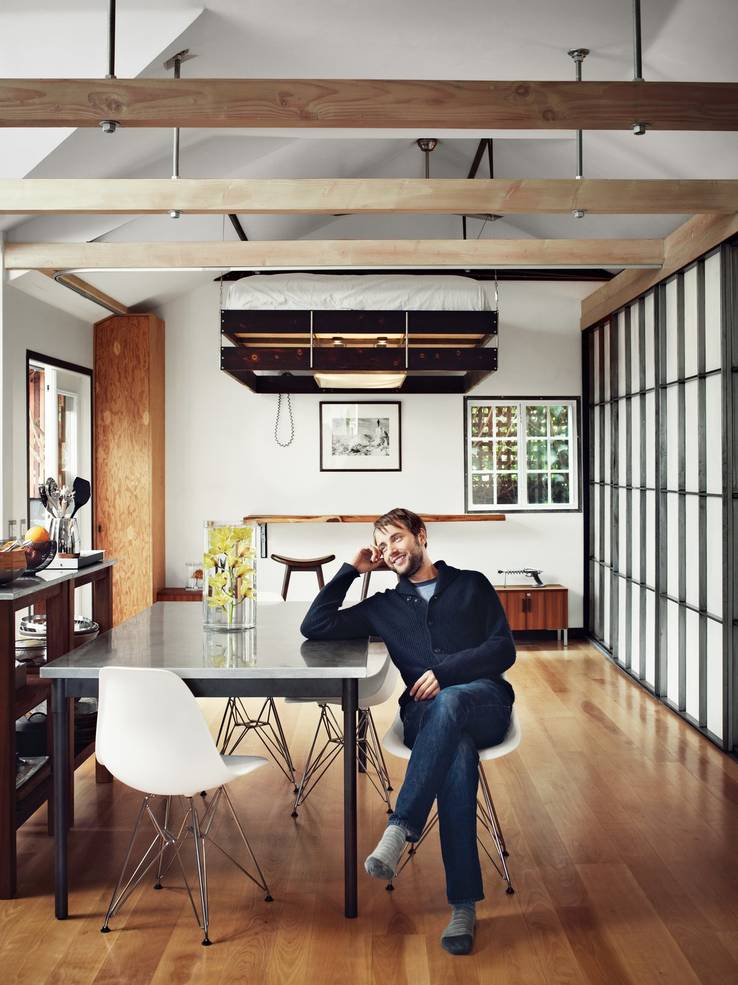 You may recognize Vincent Kartheiser from the award-winning television series, Mad Men. On the show, Kartheiser played the character, Pete Campbell, who came from an upper-crust family who (we learn) depleted his brother's and his trusts. Money is something that is constantly swirling around Pete Cambell's mind, and Vincent Kartheiser was so good at portraying the character that he actually won two SAG awards, along with the rest of the cast for Outstanding Performance by an Ensemble in a Drama Series. While he was good at playing someone with an extreme taste for lavish goods, in real life, he was pretty modest.
He's worth about 4 million dollars, yet, while he was on the show, it is reported by Dwell that he lived in a 560-square-foot home in Hollywood. It's unique to see a man strike it big in Hollywood and live in such small quarters. To his credit, the home was very lovely and furnished in a way that completely maximized the space! His bed was able to suspend in the air when he was not using it and the headboard flipped down from the wall to become a daytime desk! It's a very crafty way to live and Kartheiser was able to pull it off in style.
3

DIANA ROSS: CLOTHES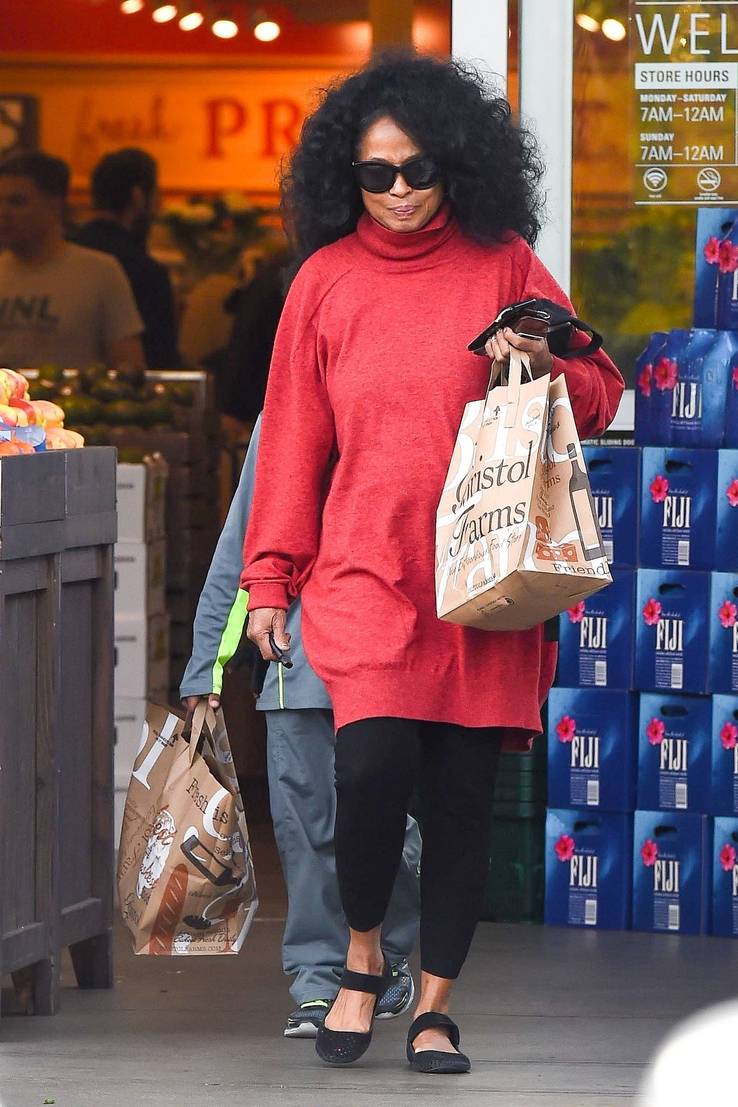 Diana Ross is one of those entertainment industry icons that is just larger than life. Perhaps the only thing larger than Diana Ross is her hair. From her music career to memorable film performances, it's clear that the woman is unstoppable. The woman is a notorious diva, having done some fairly unspeakable things. According to the NY Daily News, Diana Ross has once fired her entire staff after unflattering stories got leaked to the press, clubbed an airline worker with a hat box, and upstaged Florence Ballard at her own funeral. The diva knows no bounds when it comes to her diva-ways, except when it comes to clothing… in more ways than one. Diana Ross revealed a couple funny things about herself in this hilarious tweet back in November of 2017: "Thank U to the Angel I lost my fanny pack in Marshall's in LA on Olympic & someone turned it in, What a blessing."
It's astonishing that the diva shops at the discounted clothing store Marshall's in the first place, but what's more is that she actually wears a fanny pack while doing it!
We can picture Diana Ross in a Barney's with a Birkin… but we'd pay good money to see her in Marshall's with a fanny pack!
2

SHERYL CROW: DRINKS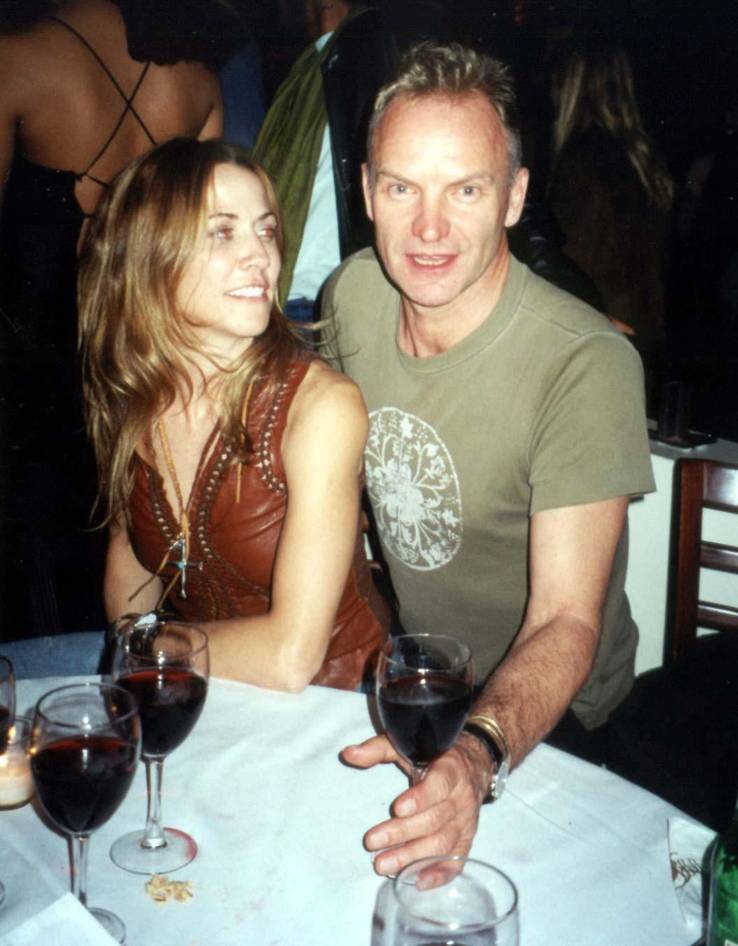 According to an article published by Frugally Minded, the talented singer is pretty stingy when it comes to purchasing wine. The talented singer is worth 40 million dollars. She made her way to the top by singing about having "diddly squat" and just wanting to "have a little fun." It seems that even though she no longer has diddly squat, she still likes to conserve money on things like wine.
Reportedly, Sheryl Crow hosted a Vanity Fair soiree and chose cheap house wine instead of opting for a $600 Opus One vintage. Of the wine, guests commented, "Even with the magazine picking up the tab, she made the frugal choice and [the wine] perfectly complemented the food." Seems like a strange choice to make on everyone's behalf; then again, Trader Joes makes an awesome two-buck-chuck. Maybe the difference has nothing to do with the taste and everything to do with the difference of several hundred dollars? Of course, we are no wine sommelier and we assume Sheryl isn't either.
1

JEREMY PIVEN: RESTAURANT TIPS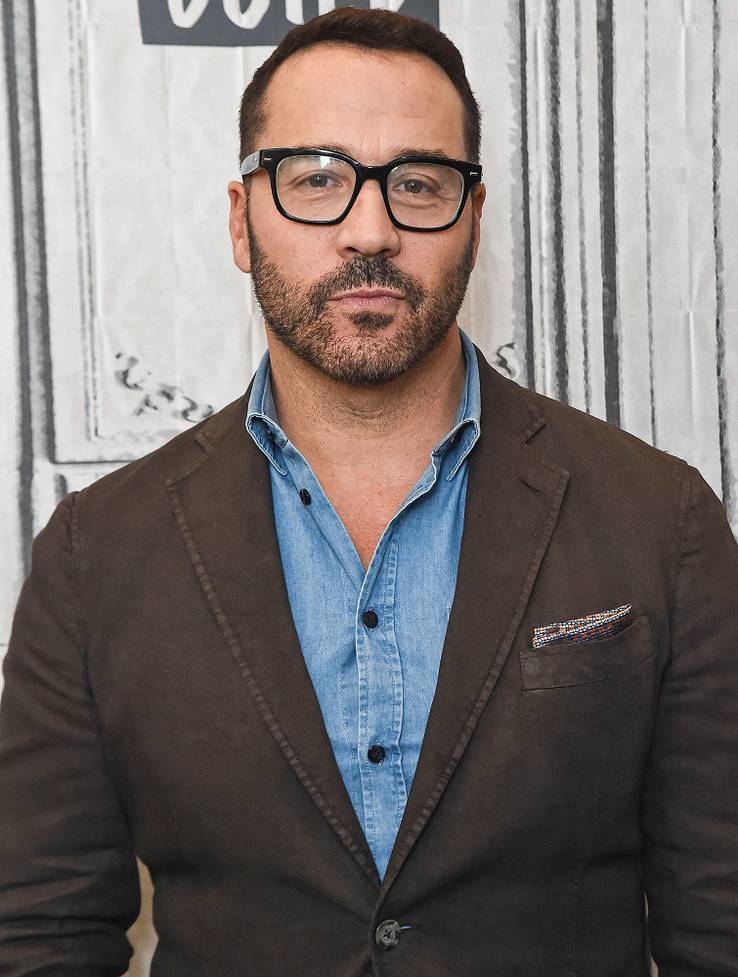 The bill may not be available for us to view, but we can imagine what it was for a party of 12 people dining with drinks. Instead of acting with class, Piven (the actor worth 20 million dollars) tipped the restaurant with a signed Entourage DVD.
It honestly begs the questions— Why was he carrying around a copy of his own show on DVD and was he planning on acting that rude before entering the restaurant. One thing is for sure, money certainly doesn't buy class.
References: Popsugar.com, Self.com, NYTimes.com, etonline.com, dailymail.co.uk, politico.com, Rollingstone.com, Ericclapton.com, Jalopnik.com, Willspringhornjr.com, FrugallyMinded.com, NYDailyNews.com, Dwell.com, RetailMeNot.com, Elle.com, kiwireport.com, Blog.cheapism.com, businessinsider.com, People.com, Money.cnn.com
Source: Read Full Article