20 Unusual Things These A-Listers First Bought When They Made It Big
When it comes to celebrities some of them grew up with nothing and we have heard many stories of celebrities who were at one time starving. Even Madonna has a story about how she used to dig through garbage before she made it big. It can be life-changing when a celebrity goes from nothing to having millions of dollars at their disposal. Sometimes it gets to their heads and they end up blowing all their money while other celebrities learn how to manage their millions quickly.
When you are living the "hard luck life" ending up with millions could spin your head. There are things we all dream of buying if we were ever to make it big or win the lottery. A-listers have the very same dreams and when they finally make it big, there's usually something that they want to buy first. Thinking about money when you don't have money is never fun, but when you finally make it big, you have the option of buying anything that you want.
The A-listers on this list have worked hard to get to where they are and there is no better feeling than to know that you finally made it. What would you buy if you finally had all your dreams come true? Some of these celebrities bought weird items, while others went for more expensive choices. Some wanted to do something nice for their families. Check out these 20 unusual and expensive things these A-listers first bought when they made it big.
20

Nicole Kidman Bought A Washing Machine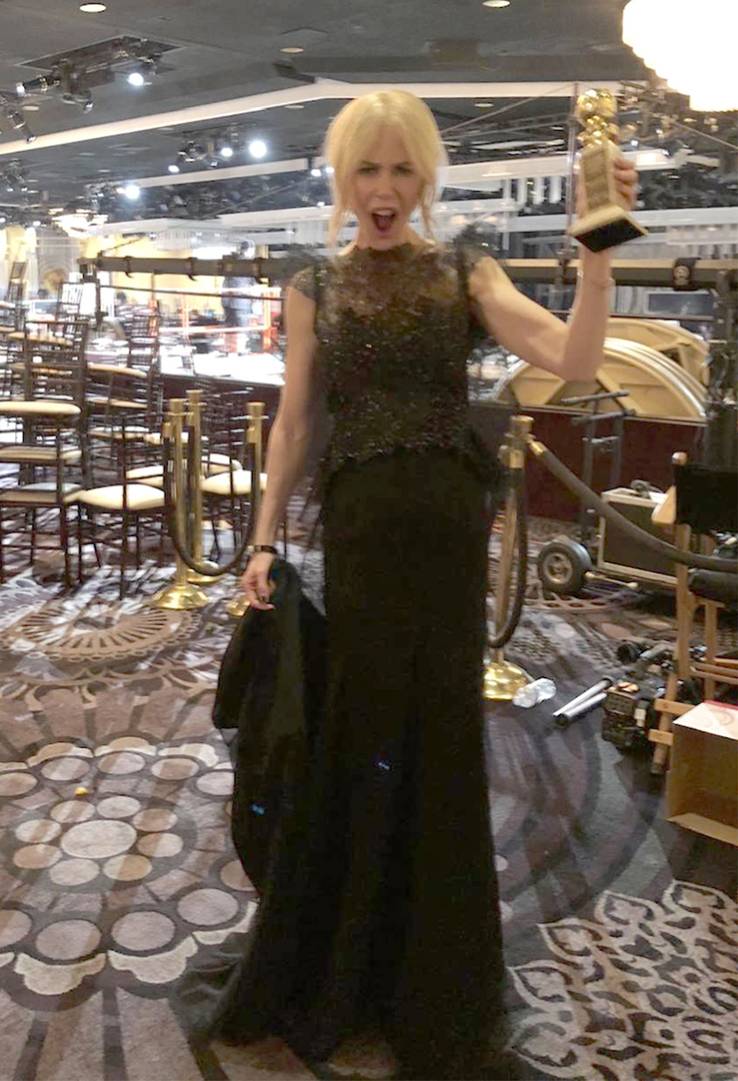 It wasn't a gift for her but one for her parents. One of the things that many celebrities will do when they finally make it big is to take care of their parents if they happen to be living in poverty. Children grow up dreaming of giving back to their parents if they were the ones that sacrificed for their children for so many years. It was more important for Kidman to buy something for her parents then it was for her to buy something for herself. "I bought my mom and dad a washing machine," Kidman told Time when they asked her what she spent her first paycheck on. We're sure her parents really appreciated the gesture. It's likely that Kidman has helped her parents out a lot over the years now that she is a true A-lister. She made sure to treat herself as well after the washing machine was purchased.
"Later on, I bought some boots for myself that were like the coolest boots I had ever seen in my life."
Boots are something that women always have in their dreams. A girl has to have a great pair of shoes if she is supposed to conquer the world of Hollywood.
19

Pusha T Bought His Mom A Jag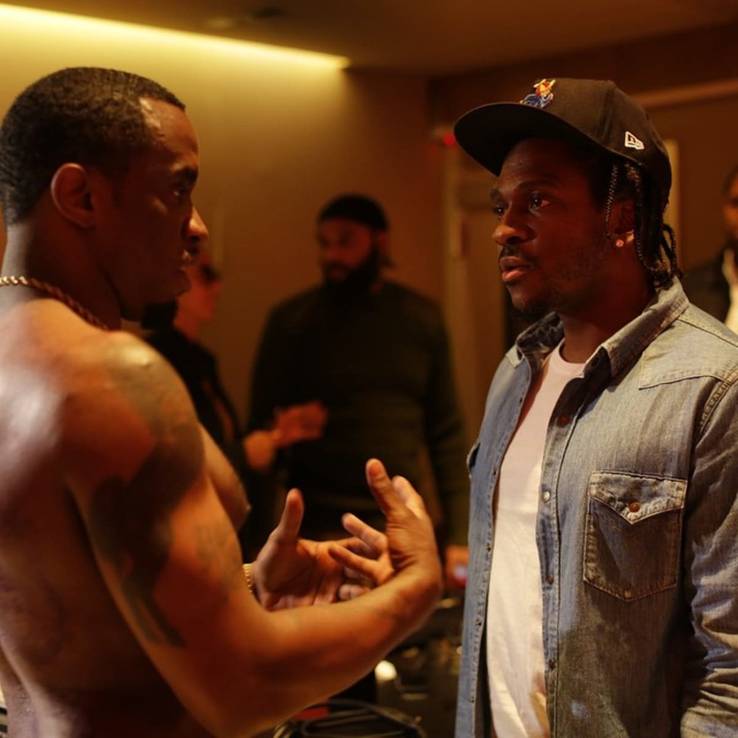 We have to hand it to these people who are out buying their family members awesome things. When it came to Pusha T, he bought his mom a jaguar before he was just about to make it big. The music industry can be a topsy-turvy place. "I bought my mom's Jaguar in 2001. I ain't had no hits. Zero." He must have believed in himself to make such a big purchase without any hits at the time. We're not sure if his mother even appreciated the gift because when asked if she liked the extravagant gift he said that she never drove it. Maybe she was worried she would have to return it.
"You know what's so funny? She has absolutely no miles on it. It didn't go anywhere. They towed it the other day and she really needs to start driving her car. I guess she can get rid of it. I don't know. I'll find something to do with it."
What a bizarre situation. Maybe a Jaguar wasn't really her thing, maybe he should have bought her a Mercedes instead. If someone bought us a Jaguar, we would be driving it all over town.
18

Tiffany Haddish Bought A Ton Of Candy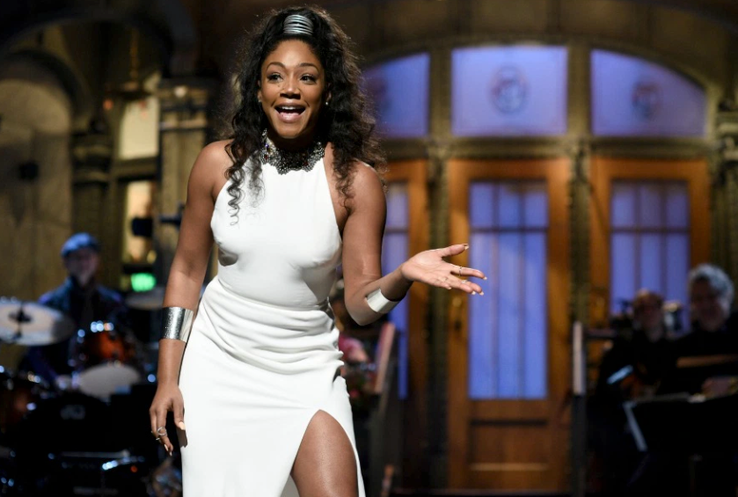 Now that truly is an unusual thing to buy. But maybe she grew up in a household where candy was considered to be a luxury. Haddish is from the movie Girls Trip and the first thing that she did when she got her first check was to go to the bank and open up a checking account. "First thing I did is I went to the bank and I opened up a checking account. It was like $120," Haddish said in a video for Time. It's not the biggest paycheck, but we can imagine what it must be like for an up and coming star. The next thing she did was buy a ton of candy.
"And I bought a big box of Snickers and lollipops, Jolly Rancher sticks and Blow Pops. Oh, and corn nuts. I'm surprised I don't have diabetes right now because I love Snickers."
That's a bizarre thing to do with your first paycheck but it was obviously something that she was thinking about before she got cast in the movie. Her gravitational pull towards candy may have had something to do with the fact that she was raised in foster care. "I think that was God teaching me a lesson over and over," she said. "I wasn't paying attention the first two times."
17

Gucci Mane Bought A Yellow Corvette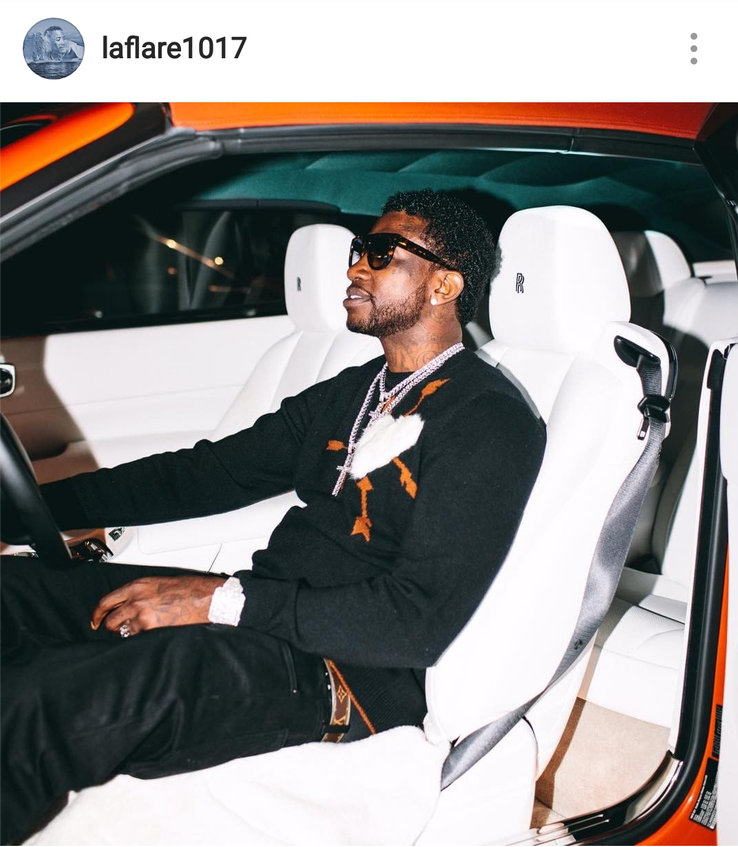 When it comes to guys, they have a love of cars that is usually unmatched by anything else. They start dreaming about cars at a very young age. They dream of making it big so they can buy their favorite sports car. When Gucci Mane started rolling in the dough, his first purchase was a yellow Corvette sportscar. The car cost $60,000 at the time and of course these days, he has a bunch of cars in many different colors. He told Complex,
"I always had yellow cars from day one. I feel like if it's yellow, and it's a sports car, it'll attract a lot of attention."
You may not be aware that Gucci Mane has a natural talent for writing and it was often his escape during tough times. "It was something that came easy for me. My mother was a schoolteacher, and growing up, she taught me how to read early on. Reading and writing, as long as I could remember, was a way to show off. I wrote better than those my age because she was teaching me before I got to school. When I got to Atlanta, it wasn't that kids teased me, it was more that they pointed out that I was different. I made friends super fast when I got to Georgia. We're still friends to this day and they helped me adapt to the Atlanta lifestyle. So, even in my circle of my friends, they were a huge influence on shaping me to be who I am. I was running with people who taught me a lot."
16

Olivia Holt Wanted A Fish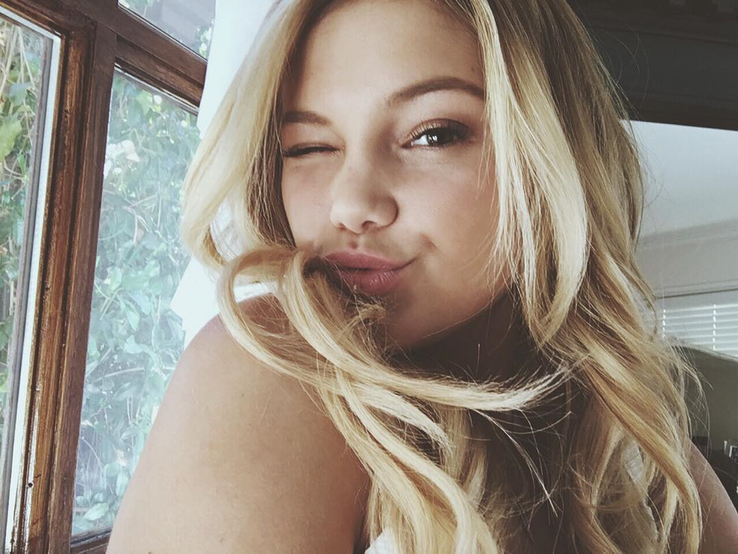 Olivia Holt is an actress/singer who was quite young when she got started in Hollywood. When she got her first paycheck, she wanted a pet fish. "When I was 8 or 9, I did a commercial or something, and my parents gave me $200 from it and I took that $200 to Petco and I bought a Betta fish," she told People. Now that's a pretty cute story. At the age of 17 years old she got her hands printed in the Hall of Fame. "Honestly, this is all so surreal for me. I grew up watching the Disney Channel and now I'm on it. So it's a little 'pinch me I'm dreaming,'" Olivia said on Fox & Friends. She has found the whole fame thing a little surreal. When she left the Disney Channel it took some adjusting,
"it definitely has been a challenge for me, but I feel like it's all in baby steps. Just like how I may not be ready for something and need to ease my way into it, my fans are the same way, so it's all a process. I've decided I'm just going to take one day and a time and not make any rash decisions and be mindful of who I am.
I don't want to just shock people with something crazy to let them know I'm now mature and ready," she said.
15

Ashton Kutcher Gives His Mom's Home A Makeover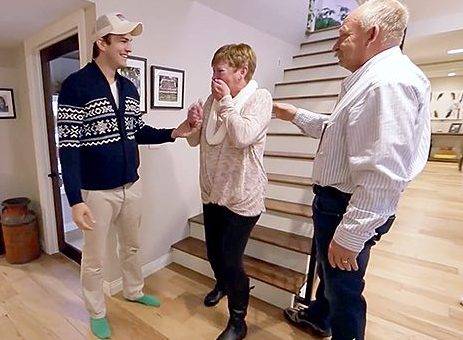 In 2015, Ashton Kutcher really blew his mom's mind when he decided to makeover her home for Mother's Day! He wanted to find a way of thanking his mom for all that she did for him, so he remodelled her basement secretly to surprise her. In a press release, it was stated that Kutcher "conducted in secret as a surprise to his mother, as a way to thank her for all she has done for him over the years." Kutcher told Us Weekly, "I think everybody has a place in their life that they call home," he explained in the opening sequence of the series.
"The renovation that we're going to be doing is on a place that I call home, and I'll always call home. It's a house that I helped build with my stepfather. It's on a gravel road in a little town called Homestead, Iowa."
He stated in an episode of My Houzz, "My mom has been the greatest influence in my life," he said in the first episode. "[My parents] went to great sacrifices to give me the life that I have. If I could make this space special and make it a space for my mom and just really make it beautiful for her, that would be fulfilling."
14

Wiz Khalifa Bought A Car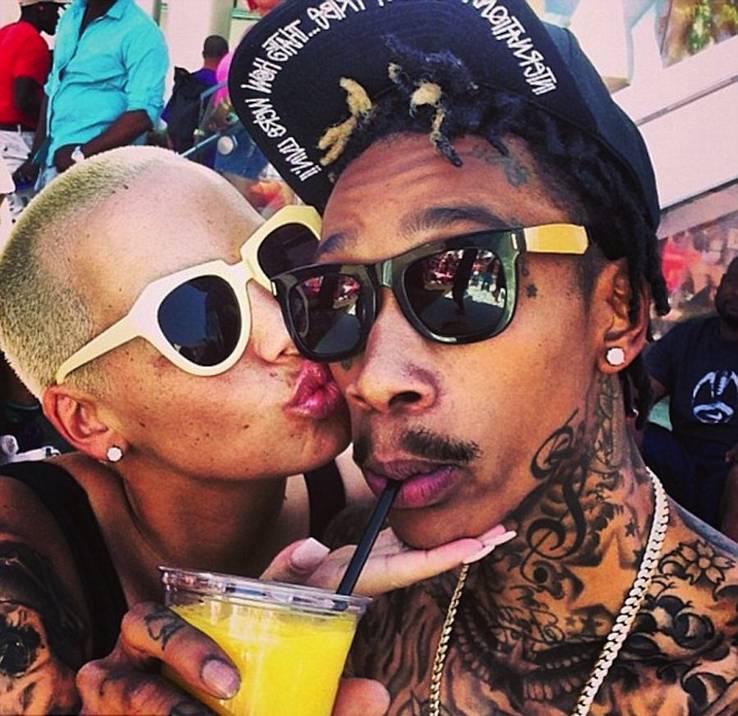 Men and their toys, that's just not something that is ever going to go away. When Wiz Khalifa started rolling in the money, the first thing he wanted to do was to build some credit. You might think that it's a weird thing for someone to do when they finally start making money, but it was actually pretty smart. In his music video called Black and Yellow, there was a 2011 Dodge Challenger in it. That was his first purchase when he started making it big and he loved the cars so much that he wanted it in his video. Not too many people would consider that to be a big splurge considering he could have bought something much more expensive. Wiz said,
"I think it was $40,000. I didn't buy it straight out because I wanted to build my credit up. I've got a couple cars that I bought straight out, but I didn't buy this one straight out. I'm actually still making payments on it even though I could buy it.
It's good to have bills. Keeps your credit looking good." We have to admit that this guy is pretty smart.
Featured Today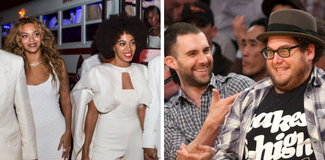 15 Celeb BFFs Who Are So Close, They Were In Each Others' Weddings

15 Celebs Who Have Stayed With The Same Partner Since The Start (And 5 Who Stay Single)

25 Humble Celeb Moms Who Are Trying To Keep Their Kids Grounded

13

Jennifer Lopez Went For A Mercedes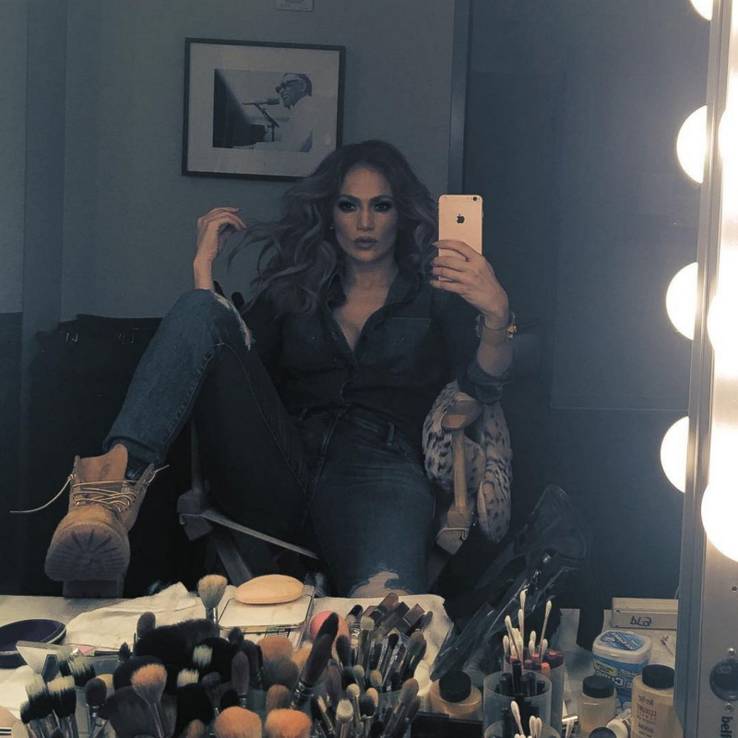 When Jenny From The Block started making it big, she also had cars on her mind. Buying a nice car for the first time was a pretty big deal for the singer/actress. At the time her personal life was not doing as well as her career, she was just getting out of a relationship at the time. "I was driving a Honda hatchback that Keenen Ivory Wayans had given me when I moved out here when I was a Fly Girl [dancer on In Living Color]. And I had been driving it to every audition," Lopez revealed to The Hollywood Reporter of her early L.A. days.
"And when I got it, I think it was a regular series, I bought a car — a Mercedes. And it was a huge deal, though, I was signing the lease to the car and breaking up with my boyfriend the same week. We were in the dealership and I was crying."
Sometimes it seems like J-Lo is always getting out of a relationship. When she starred in the movie Selena, it was definitely the "turning point" in her career. She got about $1 million for the role which was the highest a Latina actress had ever been paid for a role. She described it as "a barrier that was broken in that moment."
12

John Boyega Splurged On All the Ladies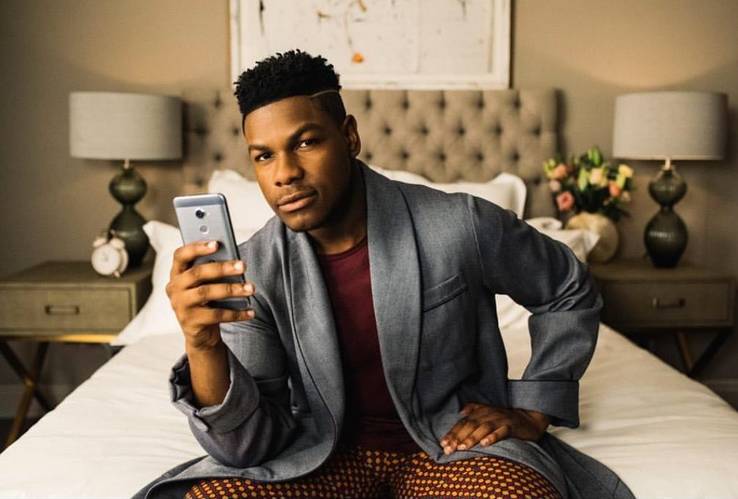 It's definitely something that we see a lot of when someone hits the big time. All of a sudden, they are throwing their money at the ladies. That's why you always see a ton of models around wealthy men because they are bound to get something from hanging around them. In the case of John Boyega, he said when he was still relatively unknown, he never spent his money too wisely. The Star Wars actor told GQ,
"I literally took all the girls to the restaurant that I saw all the other rich guys go into,"
he said. Well, you can't really blame the guy for wanting to treat some ladies to a nice dinner. Boyega was another actor that dealt with bullying as a child. He said that he often tried to handle it himself, but it was the fact that he did ballet that got him so much negative attention. "Doing ballet in Peckham. You're going to get whooped in the back of your head, yeah!" "My mum and dad tried to get involved at various times. But it gets to a stage where teachers and family can't help you. I'm sure my dad would have loved to bust a Range Rover through the school gates and bust up the whole school, but it wasn't about that."
11

America Ferrera Bought A Small Car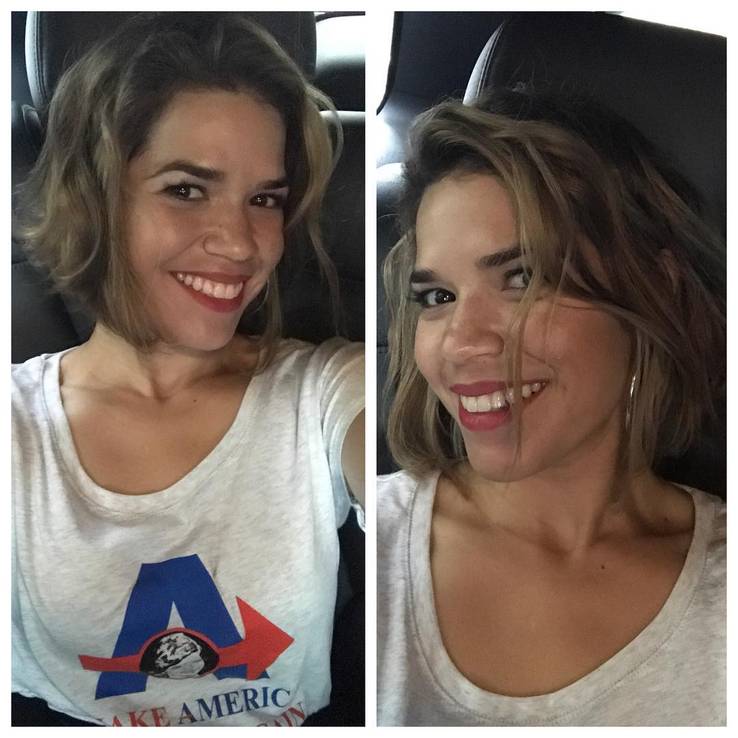 Some people don't need all the flash and instead just go for something practical. When America Ferrera got her first big paycheck, she decided to buy a 2000 Mitsubishi Mirage. "I had to ride the bus, I had to walk, I had to ride my bike, I had to beg my siblings for a ride," Ferrera told InStyle. That can be rough when you have to make it to work and to other auditions. She got her first great paycheck from starring in the Disney Channel movie Gotta Kick It Up! She used that first paycheck to buy the car which was probably a good choice for her. "Getting your own car in L.A. is a huge right of passage." The girl actually considered quitting acting at one point.
"I went to college to study international relations and I had a professor who meant a lot to me who I confided in and said, I feel like I should stop acting and do something meaningful — go off and become a lawyer or something to do with trying to fix the world."
She learned pretty quickly that she could do both and now she's an actress and an activist.
10

Lil Wayne Tried to Give His Money to His Mom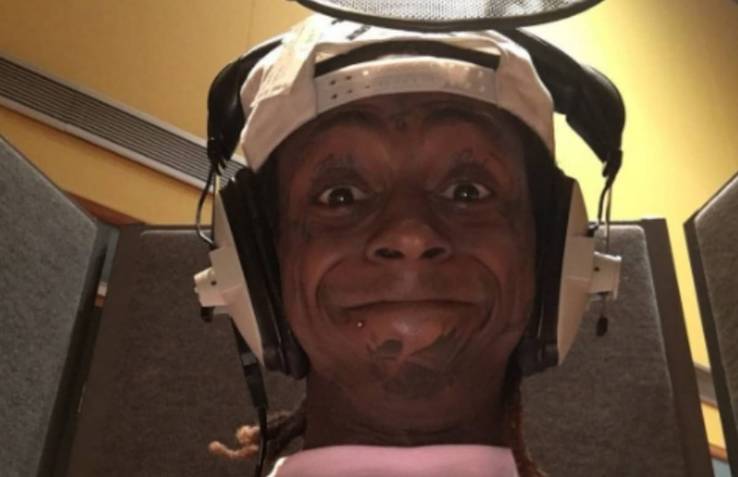 Some boys just want to take care of their moms and that certainly was the case when it came to Lil Wayne. He was pretty young when he started making good money. He was just 14 he received a good paycheck for all the rap music he had been pumping out at the time. The check was for $6,500. It was enough money in his eyes to make that he "could do a little something." He told ESPNU that he tried to give the full amount to his mom, but she refused to take the money from him. That was when he made the decision to use the money to buy a car. We're not sure why he did that since he was only 14 at the time and not old enough to drive but maybe he had his mother drive him around. Lil Wayne went "straight to Nissan and bought a Pathfinder." Journalist Hattie Collins blames Drake as the reason why Lil Wayne's career suffered, though going to jail sure didn't help.
"You can possibly trace Wayne's demise in popularity to Drake's huge rise – which was the time Wayne was sent to prison. It seemed to kill his spirit, his creativity and certainly his output.
Perhaps he felt like he just didn't have anything to say anymore — he said it all over that 2004-06 period."
9

Serena Williams Didn't Buy Anything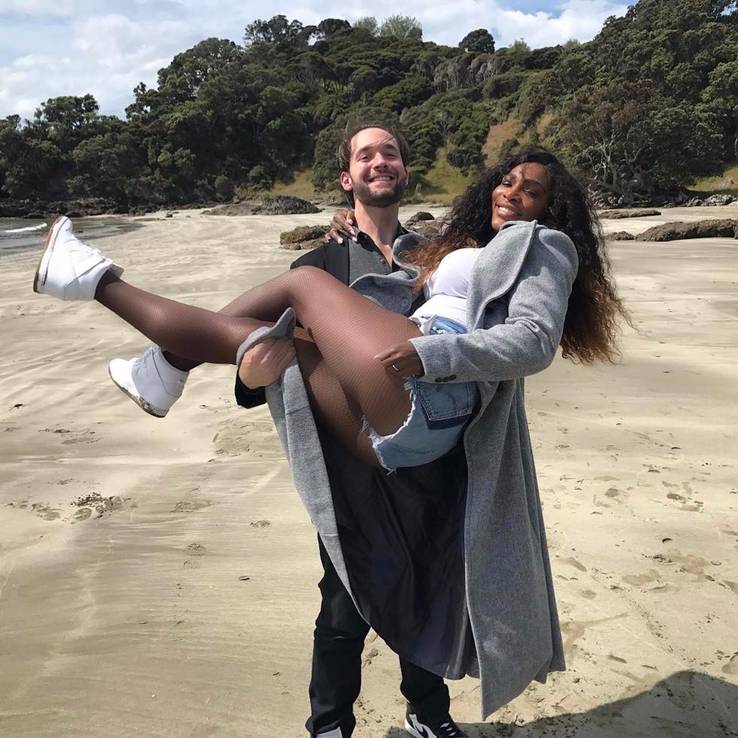 Some people just aren't ready to spend their paychecks especially if you have gone so long without one. It's the fear that the money will one day run out and you are just afraid to spend it. Serena Williams clearly was huge in her career and the money just kept flowing, but at first, she just put her money in the bank. Even her bank manager was surprised that she rolled up with a big check but didn't want to spend it.
"I never touched [the money] — I just put it in the bank. I remember I went through the drive-thru to deposit my check, and then they were like, 'I think you need to come in for this,' and so I ended up going inside,"
she shared on Kneading Dough. It's funny that she tried to put the money in through the drive-thru window. She is partnered with Build Africa Schools to make sure that both boys and girls get to go to school. "Sometimes in Africa, they send only the boys to school," Williams said. "So we had a strict rule that our schools had to be at least 40 percent girls. It was impossible to get 50/50 boys to girls, and we really had to fight for 60/40. But we got it."
8

Ariel Winter Wanted All Kinds of Shoes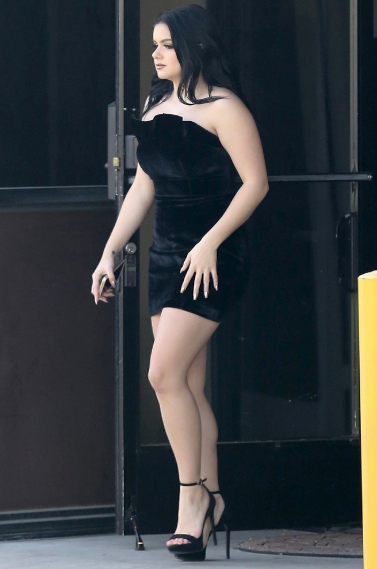 We know that appearance is very important to Ariel Winter. She got her big break when she got the role in The Modern Family. When it was time for her to get her first check all she could think of was going shopping. "I think I bought some serious shoes. I bought a lot of shoes. I love shoes," she told People. When Winter first got in the public eye, she felt that she got criticized a lot.
"We were criticized a lot. And I was criticized especially being the youngest girl out of the cast. And it was definitely hard. The show helped me a lot. I was surrounded by so many great people that were really supportive of me and really, you know, wanted me to thrive. And told me all the time that they believed in me and thought I should be confident and all those things."
She was asked what advice she could give to girls who aren't confident. "Well, first of all, the way we are is beautiful. I mean, that's who we're supposed to be, you know? And also, at the end of the day, the only person you should be trying to make happy is yourself and not other people. And I think that that's the most important lesson we've all had to learn throughout the years. It's definitely that pleasing yourself is most important before anybody else."
7

Selena Gomez Was Practical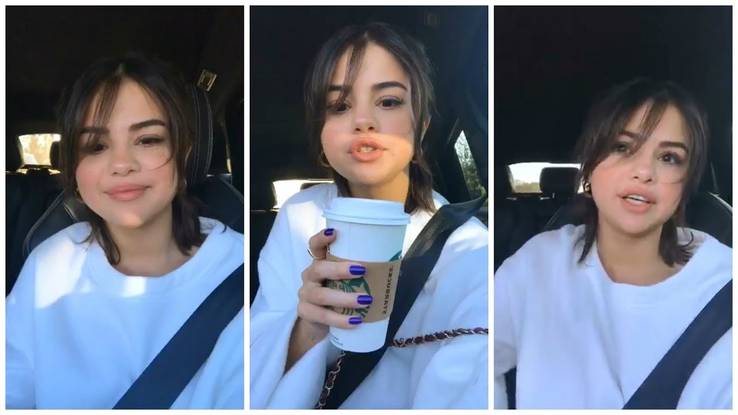 When it came to this superstar her first purchase was very practical. She told Access Hollywood, "I think [my first paycheck] went into living [in Los Angeles] because we had to move from Texas, so I think we just had to pay for it," she said. She talked about her fame to ET Online. "I feel like I'm just starting, but I think I'd be fine if it all went away," she said.
"I get that from my mother. From the moment I started singing, she always reminded me that all of this was a privilege and could be taken at any moment. So singing is not how I define myself. I try to keep my identity rooted in my friendships and my faith."
She's not a big fan of the fame and sometimes it just gets a little much. "Look, I love what I do, and I'm aware of how lucky I am, but, how can I say this without sounding weird?" she said in the interview. "I just really can't wait for people to forget about me." That's kind of sad but we can also understand where she is coming from.
6

Kerry Washington Hid It Under Her Bed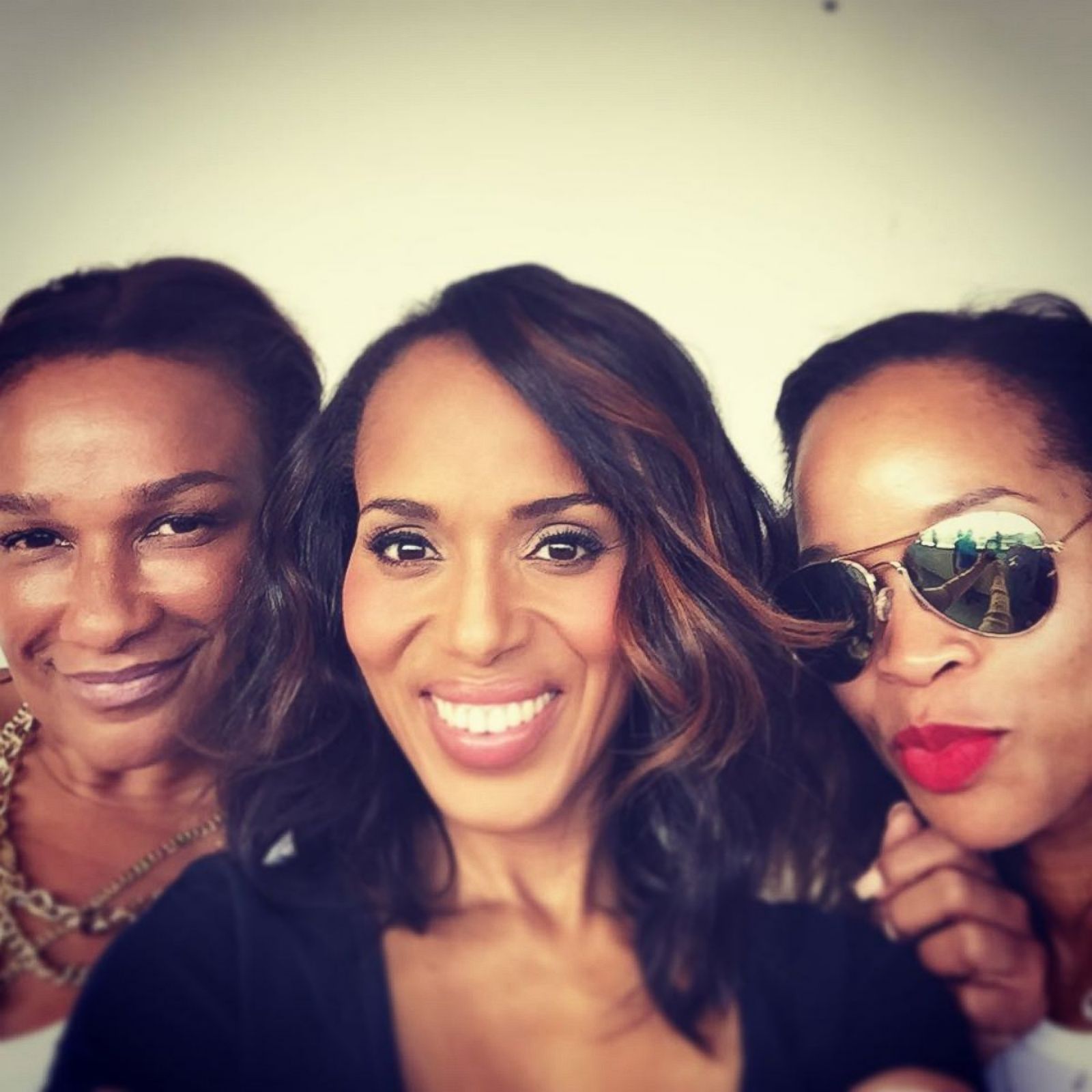 Who needs a bank account? Some people like the old school method of hiding their money in their mattress instead of taking it to the bank. Washington has been making good money as a star, but it took a long time for her to get comfortable with spending her money. "This is so Bronx girl of me. Save the Last Dance was my second movie and we had a per diem. I couldn't believe somebody was handing me cash and I literally used to hide it under my mattress for the whole movie," she admitted during an interview The Hollywood Reporter.
"I put myself on a tight budget of what I could spend. And at the end of it, I used all the cash from the three months and bought my first laptop."
The Scandal star is now making more than enough money now and feels comfortable spending it. Washington has stated that she was afraid of fame for a while. "I did not want to be famous. I did not want to be that girl. I thought that if you wanted to be an actress, you had to want to be on the front cover of magazines, otherwise, you shouldn't do it."
5

Big Sean Bought A Rolex Ring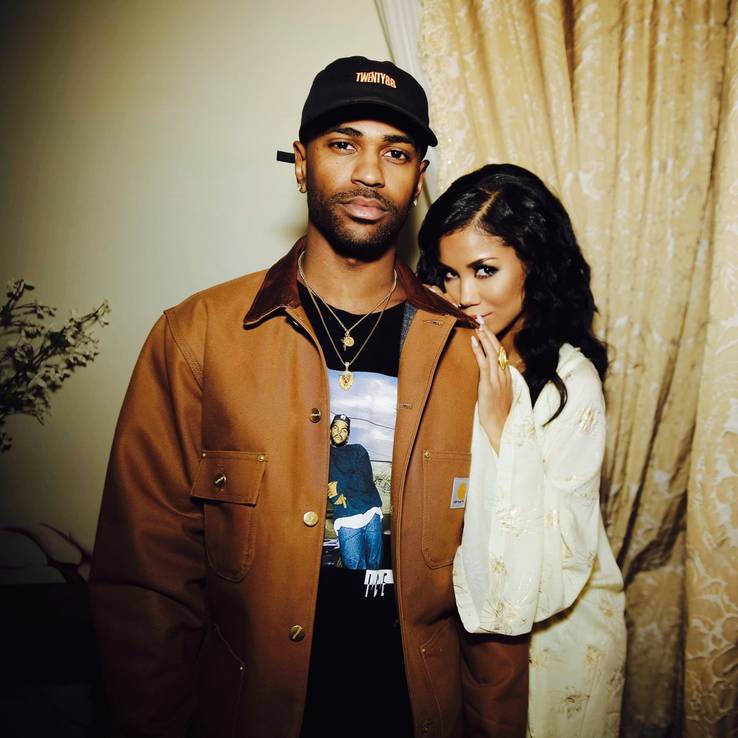 Big Sean had always wanted a Rolex ring and when he could finally afford it, that's what he bought. He told Complex, "When I started getting a little bit more money, I bought a ring," he said. "A Rolex ring. It was all gold. Kind of like something you'd see on 2Pac back in the day. I had it recreated, and then made it a little bit bigger and put diamonds in it. It was my favorite." He music is always based on his personal experiences. He told Complex,
"I wanted it to be relatable to other people as well. So even though it's telling my story, I think people will find things to latch onto that will help inspire them, or relate to them, or help them get along with life. I felt like the personal touch didn't show through all the way on my first album like I wanted to.
That was just because I was finding myself as an artist. I wasn't necessarily all the way comfortable with myself as an artist. I was just getting used to it with a lot of new things. After the first album, and after I did my Detroit mixtape and Cruel Summer, that's when I really started to be comfortable with my own artistry."
4

Ashley Graham Wanted A Personal Trainer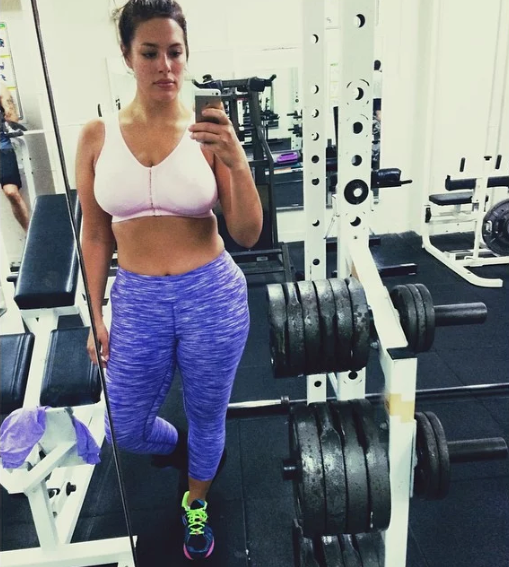 We have to admit, that is definitely something great to invest in when you have the money. If you're not a fan of working out, then a personal trainer can be a great asset to you. When Ashley Graham became famous as a model, she went the practical route and wanted to get a personal trainer. She also wanted some pretty shoes. "Probably my first big purchase was a pair of Chanel platform creepers," Graham shared with People.
"But the most I spent was on a personal trainer. I was so clueless in the gym and I really wanted to learn how to use all of those intimating machines without hurting myself."
She also likes to share what she learns on Instagram which we very much appreciate. She has said that being famous has not stopped her from being humiliated. During one photo shoot, a stylist had cut the jeans that's he was wearing because they were too small. The stylist even said, "If this big girl falls on me, we are both going to die. Her from the scissors and me from her." She wrote about the incident in her memoir called A New Model, "I [felt] like the fattest person alive."
3

Brad Pitt Bought Furniture
Brad Pitt has always loved architecture and furniture. He and Jennifer Aniston had always enjoyed delving into that together. So, that was his interest as soon as he started making good money. "When I received my first paycheck from my now-known day job, I spent it on a period Craftsman chair and a Frank Lloyd Wright–wannabe lamp. With my second paycheck, I bought a stereo," Pitt told Architectural Digest. Pitt has admitted that in his youth he was always into having a good time. "I can't remember a day since I got out of college when I wasn't boozing or something. Something," he said. "And you realize that a lot of it is, um, cigarettes, you know, pacifiers. And I'm running from feelings. I'm really, really happy to be done with all of that. I mean I stopped everything except boozing when I started my family. But even this last year, you know — things I wasn't dealing with. It's just become a problem.
And I'm really happy it's been half a year now, which is bittersweet, but I've got my feelings in my fingertips again.
I think that's part of the human challenge: You either deny them all of your life or you answer them and evolve."
2

Brie Larson Bought A Guitar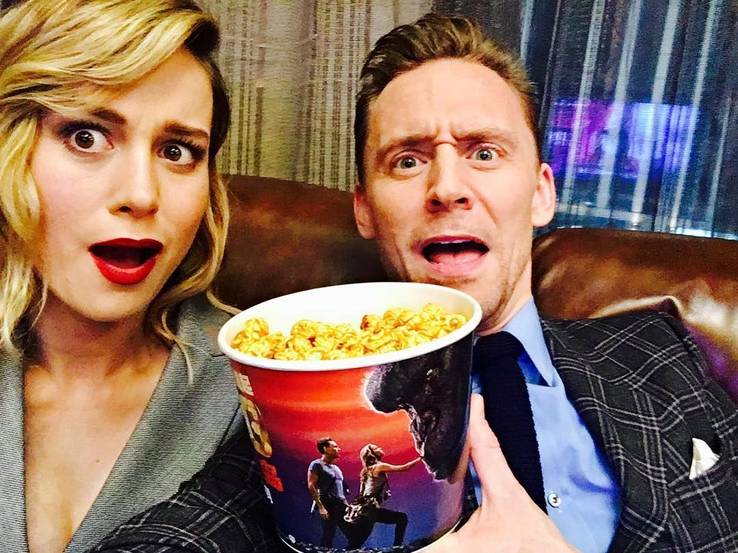 Brie Larson was dying to get herself a guitar and when she got her first major paycheck, she decided to buy one. She told GQ, "The first real purchase that I recall was a blue electric guitar," which mean this girl is a lot cooler than we thought. She is another actress that has had difficulty with dealing with fame. "People care what I have to say. I'm just a person, you know?" she said, before adding,
"I don't know any more than anybody else, so I struggle with that. I struggle with the idea of being an icon to people."
She just wants people to think that she's just a normal person. "I hope that people always remember that I'm super-duper flawed. I'm really hard on myself because I'm always obsessed with searching for the truth," she continued. There were times that she has felt bad while she was at work and said that Jennifer Lawrence and Emma Stone came to her rescue. "I felt lonely and bad sometimes. I was embarrassed to keep talking about myself. Emma wrote this beautiful email out of nowhere, and then one day, Jen sent me a text message after she saw Room, and we started talking."
1

Cindy Crawford Wanted Wallpaper
Some people just like the idea of having a nice home that has nice things in it and when it came to Cindy Crawford she wanted some wallpaper to pretty up her home. When she got some good paychecks coming in, she bought some wallpaper. "I still remember what I spent my first paycheck on wallpaper. Says a lot, doesn't it?" she tweeted. When it comes to spending money, Crawford has stated, even to her daughter, that less is more. Her daughter Kaia Gerber told Vogue UK that she got some great advice from her mother.
"My mom always says that less is more, because I think especially in today's world, there's a lot of people telling you different things but staying true to yourself and not trying to alter yourself to what people want you to be is really important."
She may be done with modelling, but her home furnishing line is still killing it. "It's my take on home fashion. The whole concept is to help women discover their own livable, comfortable style by offering versatile pieces that are updated classics," Cindy says of the line that bears her name. "And it incorporates what Penney's does so well, which is quality and value. I love the idea of home as your sanctuary, as the place that tells a story about you — and how individual that is for every person."
References: gq.com, vulture.com, vibe.com, theguardian.com, scpr.org, theguardian.com
Source: Read Full Article