25 Photos Of Selena Gomez (Now That She's Done A Total 180 Since Leaving Justin Bieber)
Selena Gomez has been a star who has stayed relevant more than anyone else for the longest amount of time. Her relationship with Justin Bieber has been snagging headlines for years. But now that Selena Gomez and Justin Bieber are over for good, there has been a sense of freedom that Selena has been expressing, especially since her recent projects have allowed her to reach out more to her fan base and express her creativity even more.
She's been able to work on the show that she's directing, her music, and even went on tour to really find that sense of freedom. While a ton of her fans are a bit crushed that this breakup seems to be the final straw with Selena and Justin, and as much as we would want them to be happy together, it seems like it might be best to move on for both of them. Selena Gomez has been able to connect with herself on a deeper level.
Selena Gomez doesn't need a man, her sense of independence has really empowered her creativity through every single thing she has done in the recent months. Now that she will have more time as a single woman, she can put that time towards herself and towards her craft, which is why these amazing photos will show you exactly how happy she is without someone weighing her down. Maybe we can introduce some of that creativity in our own lives, too, while we vicariously live through Selena Gomez.
25

She Has Completely Moved On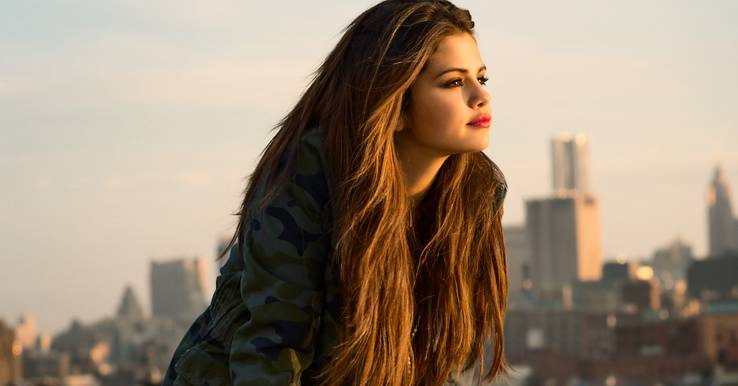 This time, she has actually moved on, and she's even hinted in many interviews that she feels as if she really is over Justin completely. While they have broken up before and taken breaks, it's never gotten to the point where she has openly expressed that she's over the relationship altogether. We hope that she has moved on completely since it would mean she would have more time to herself and for her career. If she really is done with her long relationship history with Justin, maybe she'll find someone in the future that actually treats her right.
Selena Gomez has made it quite clear that she is seriously done messing with relationships, specifically the on-again and off-again relationship she's been having with Justin Bieber for the last few years. While comments like this have floated around before in the past when they've broken up, this time, it just feels different. It feels like she really is done trying to balance her life with his, and we honestly don't blame her. After all of these years, it just seems like they're too different now, and they're working on things in their career they don't really bond over anymore. It's quite sad, in all honesty.
24

She Doesn't Want To Get Back Together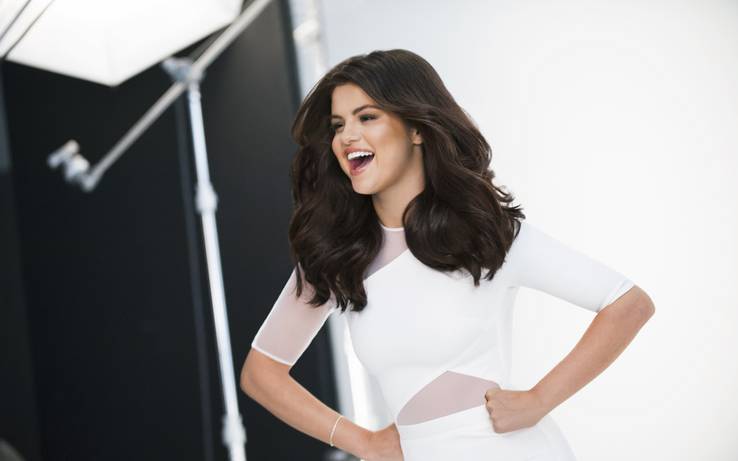 From the way she talks about the breakup in a number of interviews and articles, it's pretty clear that she has no plans on getting back together with Justin, even though many of us wish this wasn't the case. While we don't know many details about how their relationship worked together, we can assume that with both of their huge careers that they were probably too busy for each other, and that could easily lead to stress at many points in their lives.
According to I Heart Radio, "Multiple sources have confirmed to E! that Selena has not only "completely moved on" from Bieber, but she is also "not interested in getting back together with him anytime soon." An insider explains, "She respects him as a person but has decided she is much happier doing her own thing. Selena rarely even talks about Justin anymore, and is fully open to dating."
We are relieved that this might be the end of their relationship drama saga, as they both need to move on from each other and find what really makes them happy once and for all!
Maybe then they'll actually both be happy with their love life they seem to be lacking.
23

She's Just Happier Being With Herself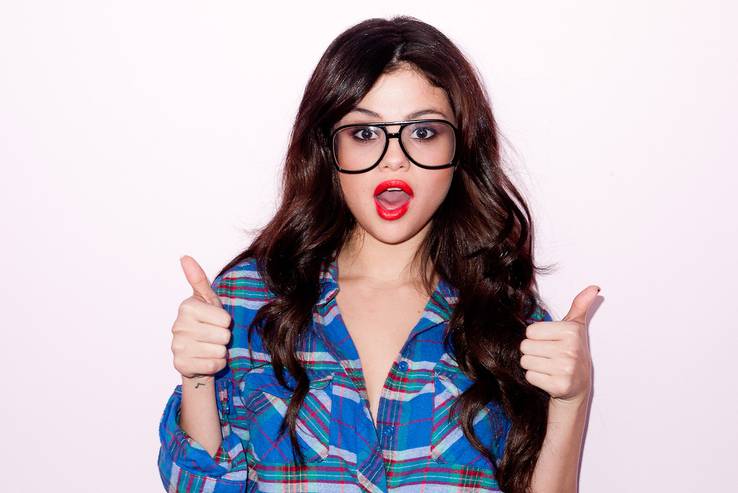 Right now, it simply seems like she won't be pursuing any new relationship either. It seems like she's just happy that she has more time for herself and her career. There's nothing wrong with being happy with herself either. With everything in her life that she's trying to balance, cutting out a stressful area of her life is probably a blessing in a lot of ways. She's so happy with herself and all that she's doing, we don't blame her for cutting back on the relationships.
Whenever someone is fresh out of a breakup, there's a moment where they actually feel like they made the right choice, especially if the relationship has been weighing them down quite a bit which seems to be the case in this situation. Selena Gomez hasn't just come out to say she's happy about the choice, but in her recent events she's been involved in, it seems like she really is happier now. If only we could talk to her to find out more when it comes to how she actually feels about the final split between someone she's been dating on and off for many years now since they were basically both kids! That's got to be tough.
22

She Likes To Hang With Friends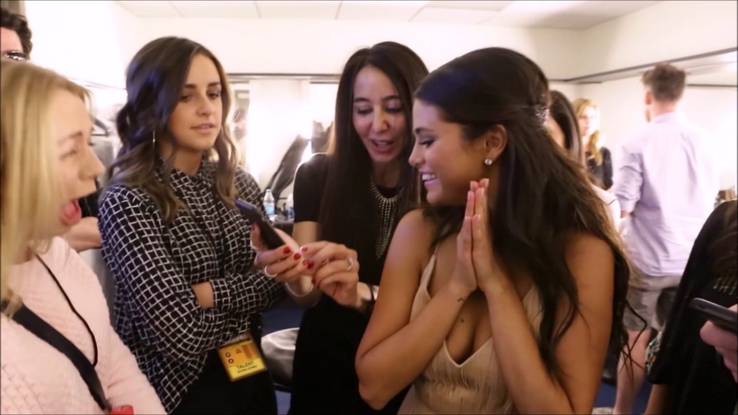 With a full-on career, tour, new album, and a relationship, when would she ever have time to spend with her friends and family? If you ever paid attention to Selena in the past, you would know that she loves to spend time with the people she's close to. Even though her time is still very limited even if she doesn't have a relationship on her schedule, hopefully, she'll be able to balance her life just a bit more than she's been able to. Selena has been hanging out with friends that she probably hasn't had the time for since she was always working or hanging out with her boyfriend, Justin Bieber.
Now that she has a bit more time on her hands, just like anyone who goes through a breakup, she'll be able to really focus on her relationships with people that she hasn't been able to hang out with. According to ET Online, "Gomez was spotted at Moonlight Rollerway in Glendale, California, hanging out with pals like Amira Harvey. The former Disney star was all smiles as she was snapped skating around in a light pink T-shirt reading, 'Sinner' and jeans. She even posed for some fun selfies with fans."
21

She Loves Hanging Out With Herself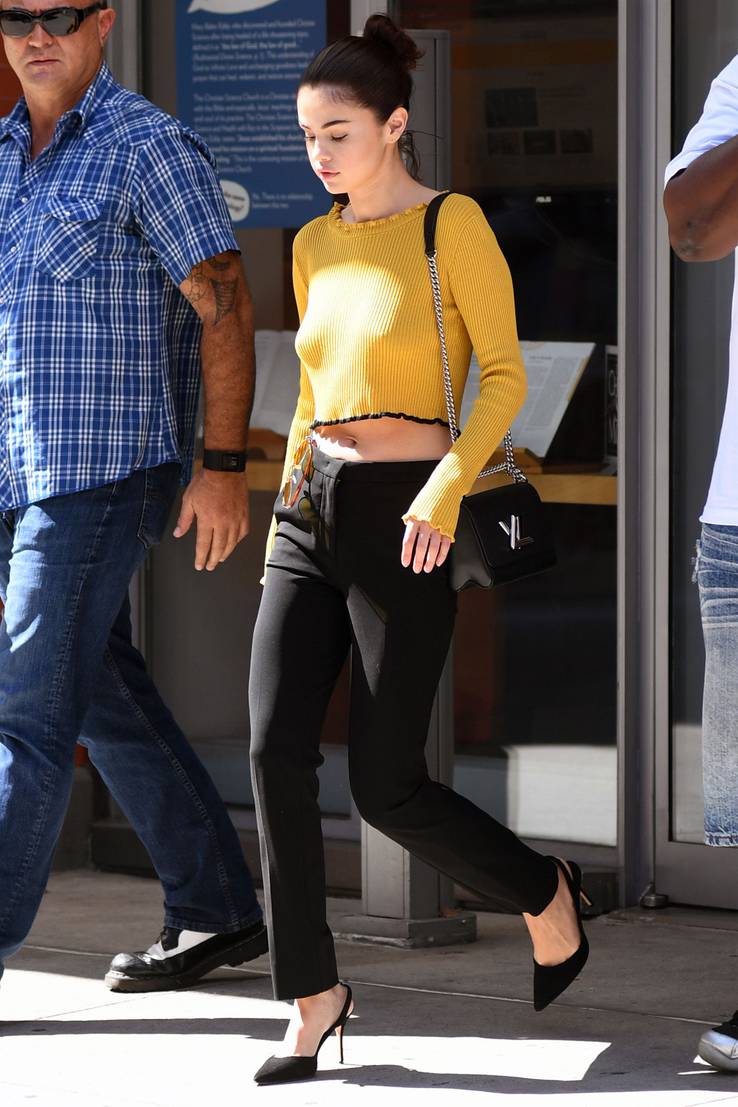 Most importantly, she'll now have so much more time to hang out by herself and work on some self-reflection moving forward as she works on her upcoming album that everyone is so ready for! She's going to need all the time she can get to relax and find peace within herself so she can focus on her creativity because just like most artists in the industry when her new album comes out, she's probably going to be touring globally to spread the news of her album.
Now, since she doesn't have a huge relationship hovering over literally every single thing she does, she'll be able to really embrace her own sense of self and maybe even grow up a bit more. Since they've been dating on and off since they were kids, there's a sense of maturity that might be stifled because you met them when you were a kid. But by breaking up and finally being able to let go of that lack of maturity that might have been holding you back, in all honesty, why wouldn't that be an amazing moment for Selena? We hope Selena sees the situation like this to ease any pain she's going through.
20

They Don't Even Talk Anymore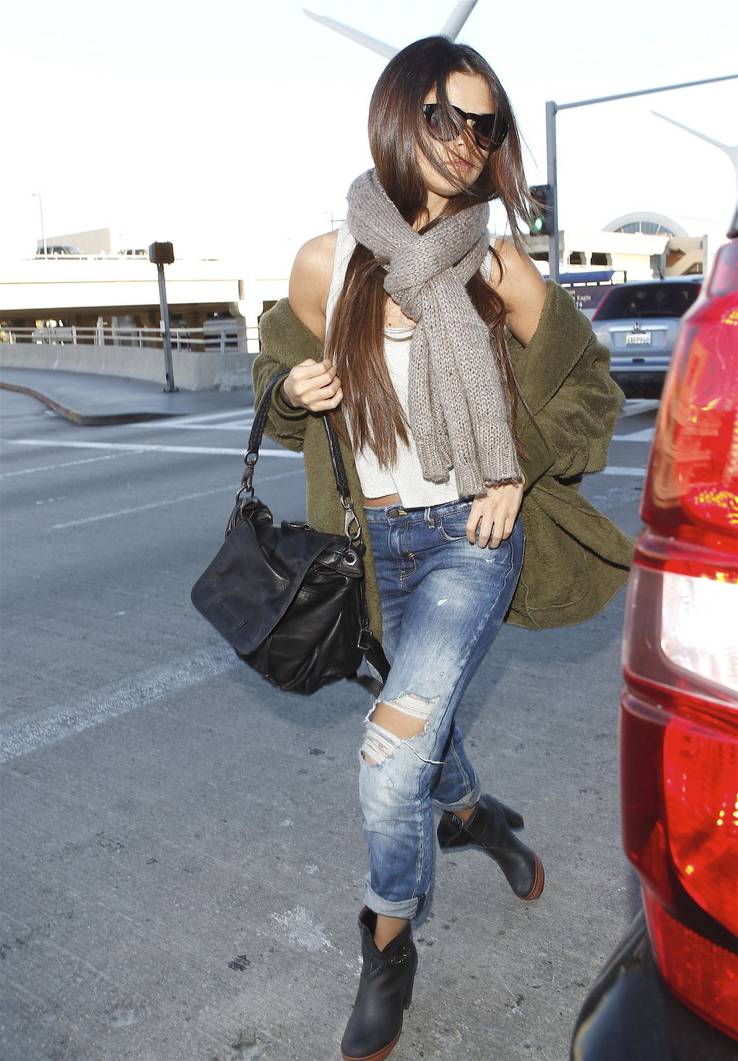 The fact that they aren't even talking just goes to show that this breakup might actually be the real deal, even with everyone saying they'll just end up together again like always. But we have our doubts, this time it does seem different, it does seem like they're actually over each other. Justin has even been seen in public hanging out with a different girl altogether, so maybe this is actually it. According to I Heart Radio, "Another source tells E! that Selena and Justin are currently 'not in contact,' and that Gomez 'is going in a different direction with her life.' The source adds, 'She's had a lot of self-reflection time and it's been good for her. She's hanging out with friends and taking it easy."
We completely agree that it's probably for the best that they're having some time apart so they can focus on areas of their life that are so much more important to both of them. While they might not even talk right now, they always could get back together in the future if they really feel like that's the right choice, but they probably need to do some soul searching before they decide anything just yet.
19

She's Working With Coach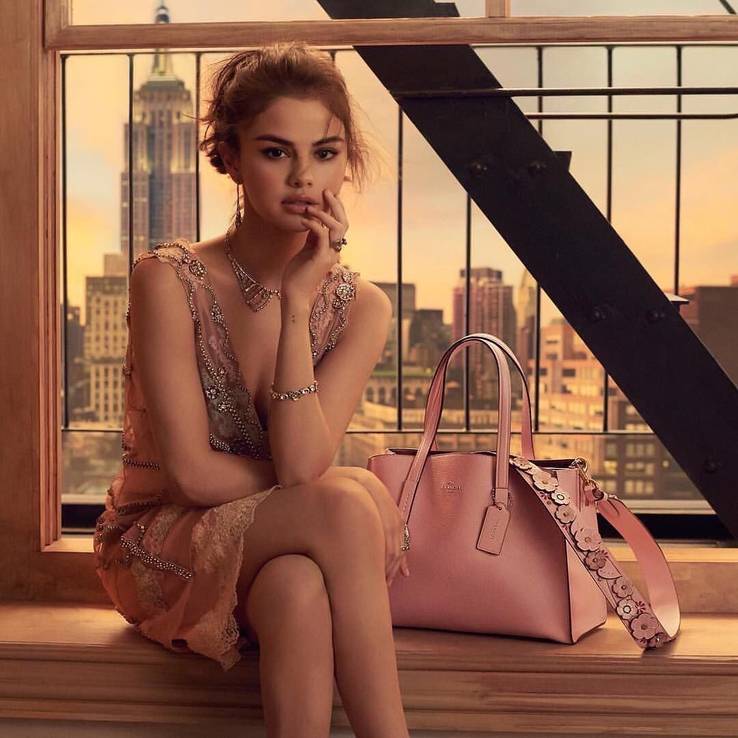 One of the big projects she's been working on is her modeling. She's collaborated with Coach and a few other companies recently, and it's amazing! This editorial has been so popular and maybe we can look forward to more editorials in the future that embrace her new found freedom. Whenever she was with Justin it always seemed as if she didn't have enough time to put herself out there, but now, that's all changing for the better! According to Billboard, "Selena Gomez took to Instagram yesterday (Mar. 12), to reveal her latest project: her second Coach collection, this time with clothes. The pop singer and actress has been collaborating with Coach since last fall designing handbags and accessories, but has now decided to take it up a notch as a fashion designer."
It's so nice to see Selena going out of her comfort zone and trying something new. Billboard also said, "As Gomez hinted in her caption, the CoachXSelena collaboration is expected to hit stores in Fall 2018, the brand confirmed on its own Instagram. In the meantime, fans can check out Coach's website for exclusive announcements." It's safe to say that people are really excited about this collaboration and the new Selena we've all been waiting for!
Featured Today
10 Celebs Who Bagged Their Celeb Crush (And 10 Who Got Rejected)

15 Long-Legged Celebs Who Clearly Don't Care How Short Their Man Is

10 Celebs Who Forgot About Their Love Child And 10 Who Surprisingly Stepped Up

18

She's Working With Puma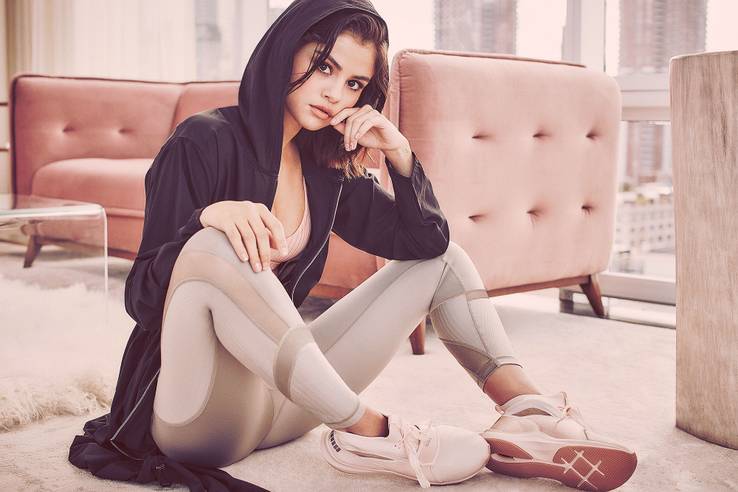 Not only is she working with Coach on their latest editorial, but she's also working with Puma as well. This athletic brand is so perfect for her because she loves staying healthy and taking care of herself as much as possible. Plus, without a relationship, she'll be able to do this more often for herself— how inspiring! In a recent publication from People, they describe the campaign she's been working on with Puma, "Selena Gomez may have just starred in her second collection for Puma back in January — as a ballerina for the brand's En Pointe collection, which is a collaboration with the dancers of New York City Ballet — but the actress and singer, 25, is already back with another sporty campaign shoot for the brand."
Maybe this means we'll be able to see more campaigns from Selena like this with fashion brands she loves. She always does such an amazing job in the editorials they publish for the campaign we can easily see more people wanting her involved with their work. Her name is huge and she has such a massive following, it's no wonder she's been branching out. We wonder what will be next for the star with the world on her shoulders!
17

She Is Excited For Her Next Album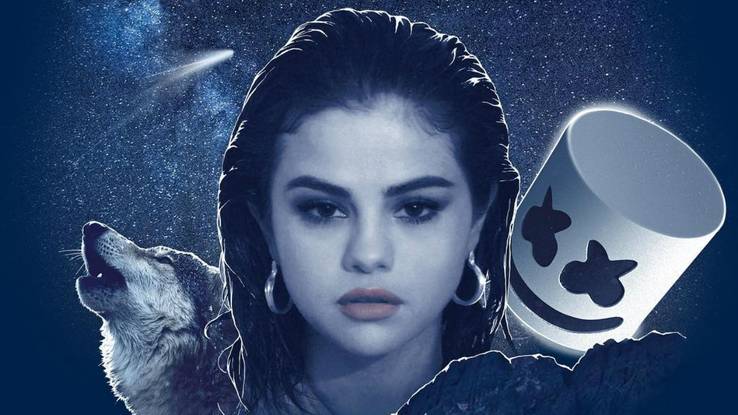 She's not just giving her attention to editorials, she's also working on her next album, which is such a huge deal for her. Everyone is cheering her on because it's about time that we get to hear more creativity from her. Nothing is holding her back from spending all day in the studio recording new music if that's how she wanted to spend her day. Her next album is something that people have been waiting on for quite a while now.
Her album, without a doubt, will touch on topics that she felt when going through her struggles with Justin Bieber, which will give everyone a bit more insight when it comes to their relationship as a whole and how she's working to become her own independent woman as well.
Her next album might even be big enough to change the whole direction of her career since she seems to want to try new things and find a sound that fits how she feels in this very unique moment. Maybe this is the outlet she needs to really embrace all of the issues she's been dealing with in her life, so she can find the peace she needs to be able to continue working hard and making a difference in the world around her and with her fans.
16

Her Third Studio Album Will Be A Game-Changer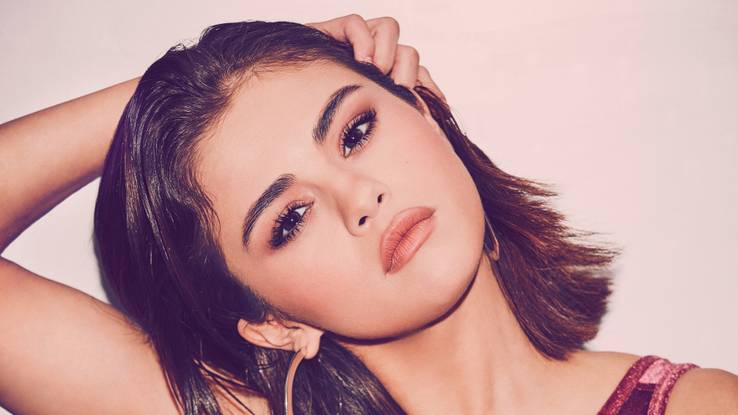 After all this time, she's finally going to release her third studio album, which has been taking a ton of her personal time and probably put mounds of stress on the relationship they had together. We've all been waiting for any news about her music and how the relationship has possibly affected her creativity, negatively or positively, but we think it's safe to say there might be a song or two dedicated to her feelings about the breakup.
According to a recent review by Billboard, this is what they had to say about the third studio album we've all been waiting for:
"It's been a big day for Selena Gomez. The pop star marked the release of her first musical endeavor of 2018 on Thursday (May 10) with the lovelorn hit-to-be, 'Back to You,' as well as an accompanying Spotify-exclusive vertical video. The eclectic track also debuted as Zane Lowe's World Record on Apple Music, and the host chatted with Gomez about contributing to the 13 Reasons Why Season 2 soundtrack, as well as her upcoming plans." It's pretty safe to say that people will constantly be looking for more information about this album because we just want it to be here!
15

She Stopped By The Met Gala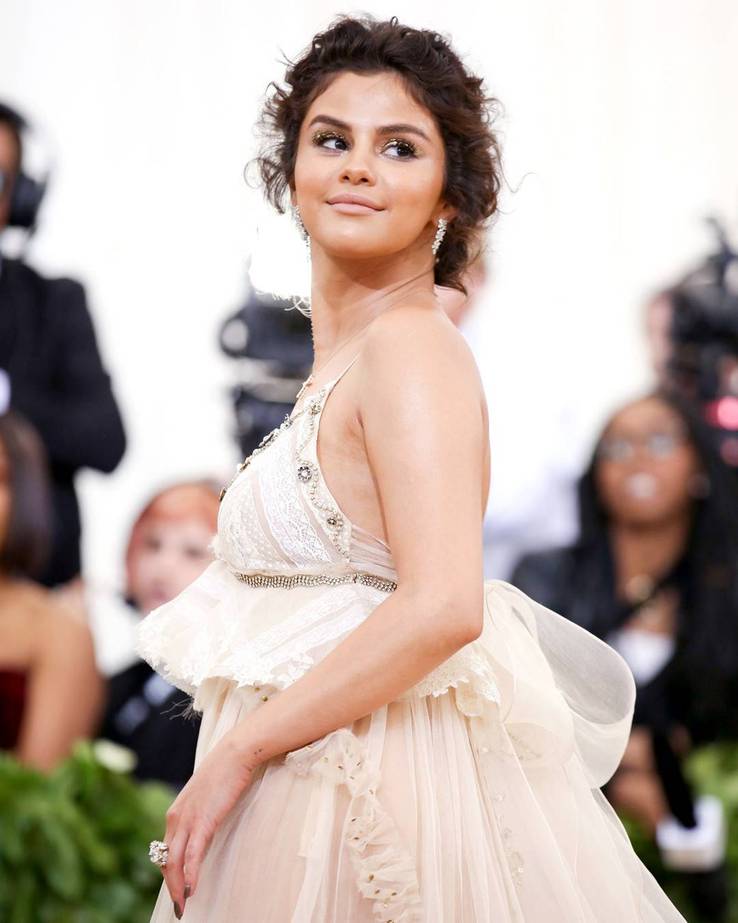 She casually dropped by to visit the Met Gala that happened recently. JUST KIDDING. She completely showed up everyone with her religious-themed ensemble. She dressed so well, it was perfect and she followed the theme to the point. It was fantastic seeing her get all dressed up and have fun for herself and herself only. She's always dressed in beautiful styles for events and red carpet occasions, but this event, in particular, was amazing to see how over the top she went, we hope to see more!
There was a huge controversy about her Met Gala look though because she looked so tanned and unlike her usual self.
She even posted a video of her running in her dress on Instagram with a caption from Cosmopolitan that perfectly described the video, "In the post, she's running away very quickly (which is impressive in that dress, I might add) and immediately jumps in to a car, with the caption reading, 'Me when I saw my pictures from MET' complete with a shrugging emoji. She also turned the comments off, so read into that what you will. But if my suspicions are correct, and it is about her tan, don't worry, Selena, we've all make the mistake of putting on too much bronzer at some point. At least she can poke a little fun at herself, right?" Maybe next time, Sel!
14

She Released Her Newest Song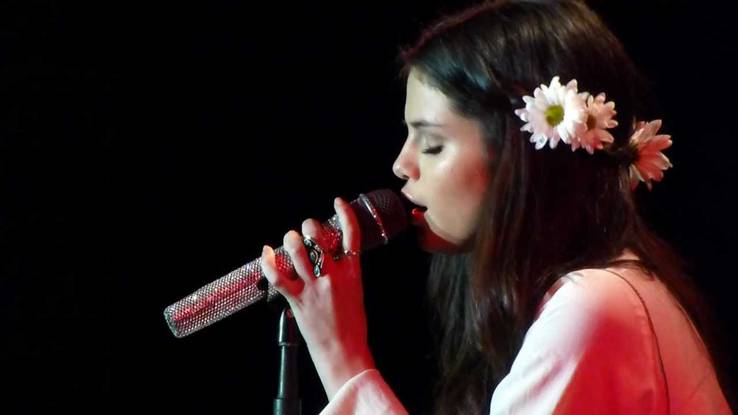 She's also had time to release a brand new song that her fans have been loving to pieces! It's so fantastic to see the creative freedom being expressed through an artist like this that's so well known and loved. Also being able to see the actual difference between how she went about her life and career before and after the breakup is shocking to see. Her recent song, "Back To You," was recently released and it had people so excited for the future music she is working on. Not only because her style is a bit different than usual, but also because she really did push herself to new creative limits.
This is what Billboard had to say about the latest music she's released: "The 25-year-old performer shared that the new song will be featured on the soundtrack for season two of Netflix's, 13 Reasons Why, of which Gomez is an executive producer. In the caption, Gomez says she's "excited for you guys to hear it." We can't wait to see more work that Selena Gomez is truly happy to release, because it's a total 180 when compared to her reactions when releasing music in the past. We don't remember a time where she's actually said she's excited about the music she's releasing to her amazing fans.
13

She's Even Producing A Netflix Show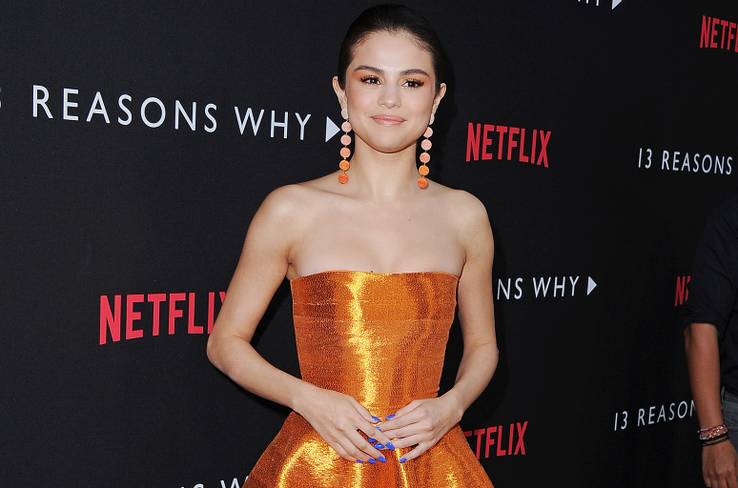 The show on Netflix, 13 Reasons Why, is actually directed and was created by Selena Gomez, the show has grown a new audience, and she's been able to prove herself when it comes to a whole other creative industry that is super competitive. Not only is that pure raw talent, it's also impressive that she's been able to balance that in her already busy schedule in the first place. Who would have thought she has time to add this to her day to day schedule?! In a recent comment published by CNN, Selena had this to say about the very emotional show, "To be frank with you, I actually was going through a really difficult time when [the show] started production." Gomez told CNN at a Netflix panel for the show on Wednesday, "I went away for 90 days, and I actually met tons of kids in this place that we are talking about. A lot of the issues these characters are experiencing. I would say yes, I've had to deal with it on a different scale."
We can't wait to see what she has in store for all of us when it comes to the next season that should be coming out this year. Maybe it will reveal more about the creative side of Selena as well.
12

She's Changing Up Her Music Style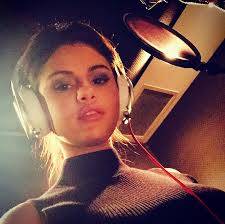 With this bit of extra time, she seems to be switching up her style when it comes to her music career. She's able to really explore the sounds she wants more of in her music, which has been making her fans even more excited since she'll be able to showcase that talent in upcoming performances, singles, and maybe, in her upcoming album, which we have yet to hear release dates for. While Selena has never really stuck to one genre other than pop, she's always made an effort to really expand and see what works for her.
She's never been afraid to change up her music taste, which is actually quite inspiring because she's one of the most famous music artists in the world on a global scale, and yet, she still finds the courage to not care what people think about her and what she decides to create.
That takes some serious nerves of steel. We might even get a sneak peak of more music released within her show since she's already confirmed that she'll be publishing some of her music in the series. We wouldn't doubt that Selena would throw in a surprise track just to shock everyone and snag up all the headlines.
11

She Wants To Live Her Life For Her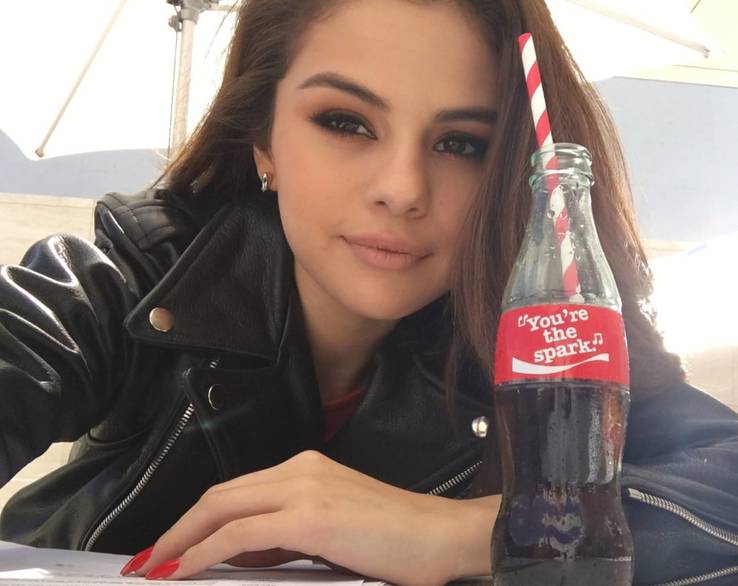 There should be no shame for wanting to live your life for yourself. If you feel like you're overwhelmed and that your partner is contributing to that, then get rid of them, break up, just move on so you can take care of yourself. It seems there was a lot of stress surrounding Justin Bieber and Selena Gomez, which means she probably has a moment to breathe now.
The fact that they aren't even talking right now should be a breath of fresh air for Selena since it seems like when they usually broke up they stayed in contact at least most of the time.
That makes us believe that in the past, those breakups were much closer to being breaks rather than a complete ending to the relationship altogether. Hopefully, Selena will be able to keep this up and cut out the negativity in her life, at least, until she knows her direction moving forward. Of course, Selena and Justin are both very private individuals so we only have allegations, sources, and other outlets to find out information about the relationship these two have had and what it could possibly move towards eventually. But they might open up more in the future!
10

She Is Building Her Empire Piece By Piece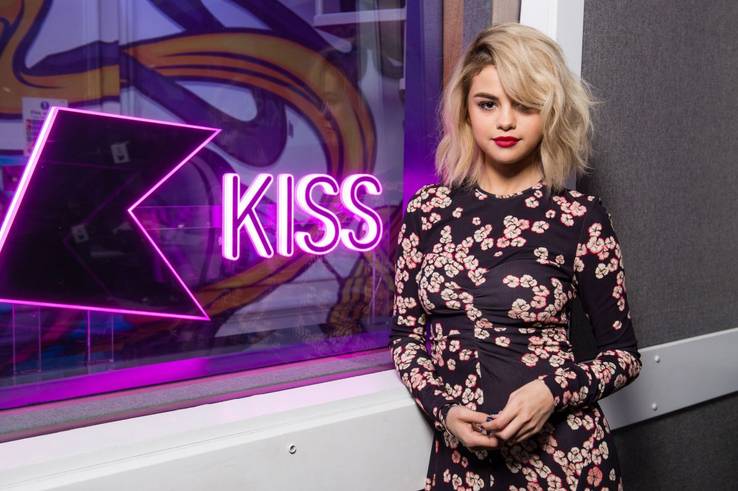 It's obvious, just based on everything that Selena has done throughout her career that her career is basically like her baby. Nothing can get in the way of her success and that includes relationships. It's pretty stressful being in the celeb spotlight 24/7, but at the end of the day, it's something she has so much passion for, there's no way she would put that to the side. Now that she has more time, there should be a bigger focus on her career, and we're all super excited.
Her platform has allowed her to do so many things that other people could only dream of.
If Justin Bieber was constantly wanting more and more attention, it would be only natural for Selena and Justin to just break it off since it's something that was probably unreasonable for both of them if you consider all of the work they take on. If they both decide to get back together or find someone else they want in their life, hopefully, they find what that missing piece could be and they'll find the perfect fit.  Selena Gomez has proven time and time again that nothing is going to stop her from achieving her dreams, even if that means breaking up with her partner. 
9

They Were Never 100% Exclusive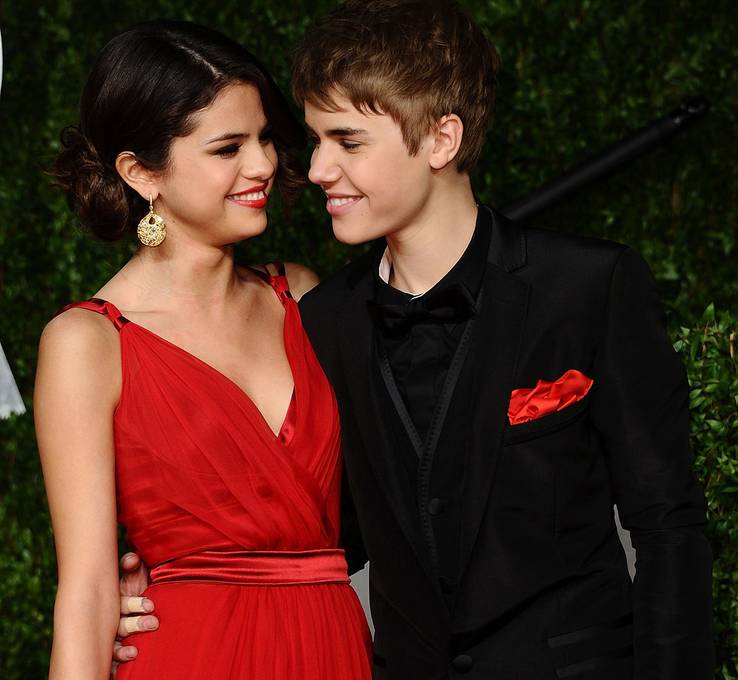 According to many interviews that have been released to the public, they weren't always 100% exclusive to each other. While it might have seemed like they were because of all the rumors, pictures, and them being together in person in front of everyone, they might have been on and off more than we originally thought. According to ET Online, "The pair started dating in 2010 and had been on and off until 2015. They reconnected late last year and have kept their relationship very private, as Selena continues to put her health issues and personal needs first. The 25-year-old 'Wolves' singer suffers from lupus and underwent a kidney transplant last year."
This leads us to believe that Selena has purposefully kept drama away from the spotlight for such a long time. It's hard to even tell where the two stand when it comes to their relationship and past together. But from the small comments that she made about not even being in touch with Justin, it leads us to believe that it's actually over for good. The fact that she would even say that in public to a publication is actually quite serious since she's never done that before in the past.
8

She Has Too Many Things To Focus On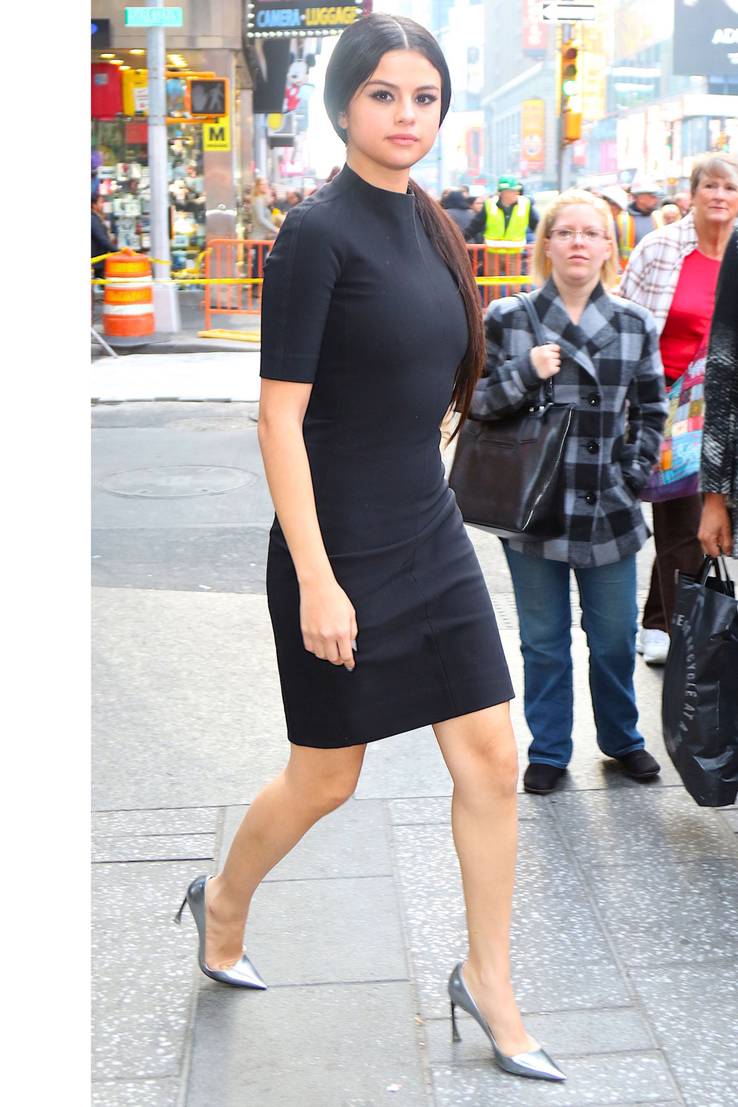 Her career has been growing recently but not just with music, with many other industries that have been taking up her time. Modeling, editorials, and even directing a show that everyone loves on Netflix. Having this much to constantly manage, it's no wonder she wanted to break off the relationship that was just adding more stress to her super busy schedule. According to People, "Later that night, the star headed to West Hollywood for a night out with friends at L.A. hotspot, The Nice Guy. The entertainer looked stylish in a T-shirt and red skirt with a thigh-high slit."
It's quite refreshing to see her moving on and having a fun time. Dressing up in cool outfits and going out on the town must mean she's trying to put herself first so she can find a sense of balance in her life. Usually, when someone comes out of a breakup they feel so worn down from the emotional stress. Luckily, with an outlet like music, Selena is probably able to just get all of that stress off her chest and mind so she can be herself and have fun with her friends that she now has more time to spend with.
7

Adding A Relationship To Her Busy Life Might Not Be Possible At The Moment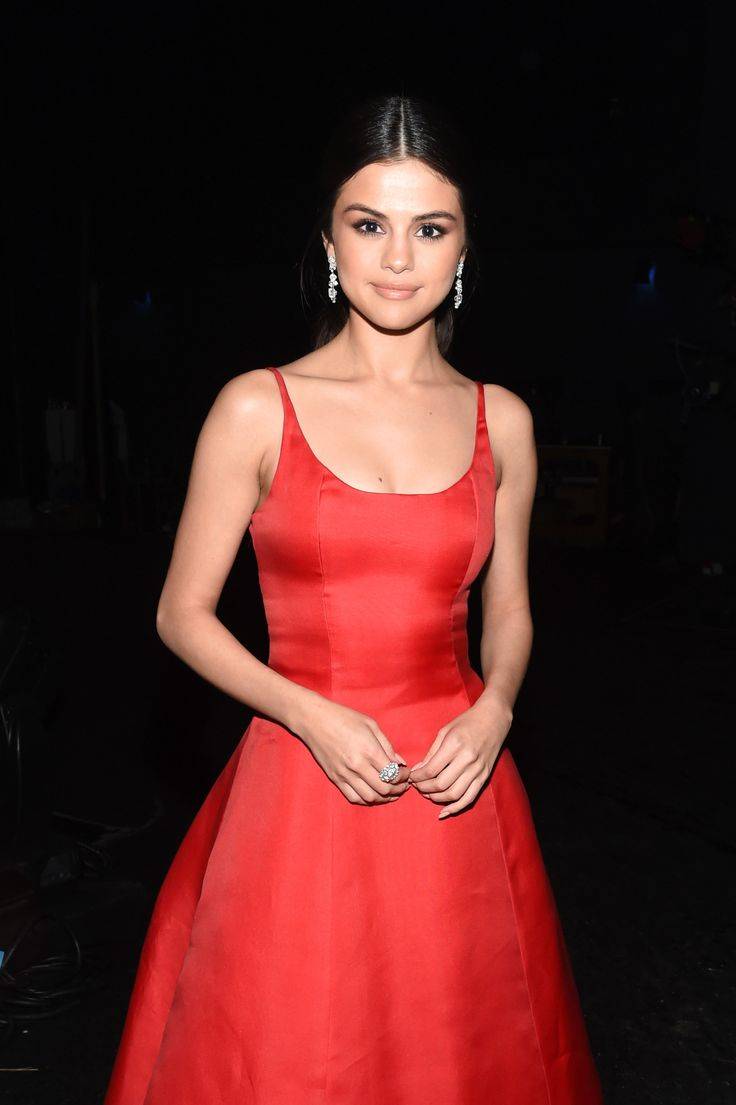 Adding any sort of relationship on top of all that stress would just be too much for her and all of the other things she's currently working on. It's probably best that she and Justin take a break for a while or even just stick to being broken up for good. Right now, in both of their busy careers, it really doesn't look like a relationship of any kind would be the best option for them. It would be taking on too much commitment that would just drag both of them down.
We all love Selena and want her to be happy, she's one of the sweethearts of Hollywood, which is why so many people are hoping that she decides to just take a break and focus on what they really need in their lives. Not just something they want that would negatively impact everything else they have going on. We're sending wishes that they'll both decide to take a long enough break before they choose to pursue any kind of relationship with each other or with anyone else that might be a potential in their life. Let's hope they find that self-love they've both been needing to move forward in what they do.
6

Her Upcoming Tour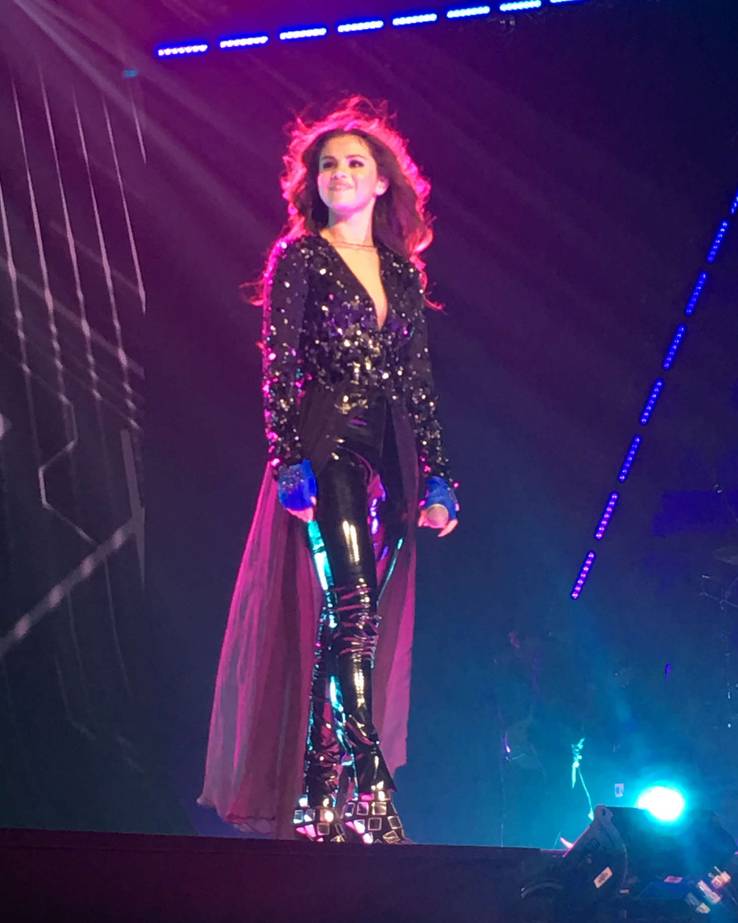 Selena's recent performances have made her deal with a ton of travel in her life right now, which can put massive amounts of stress on anyone, even if they aren't dealing with a celebrity schedule and busy days every single day of the week. We can't wait to see if she plans on doing another long tour after her third album is released.
We would bet that she is since she loves connecting with her fans, even though, back in 2016, she was struggling with some major emotional issues surrounding the tour she was on.
She even said this to People, "As many of you know, around a year ago, I revealed that I have lupus, an illness that can affect people in different ways." She added, "I've discovered that anxiety, panic attacks, and depression can be side effects of lupus, which can present their own challenges. I want to be proactive and focus on maintaining my health and happiness and have decided that the best way forward is to take some time off. Thank you to all my fans for your support. You know how special you are to me, but I need to face this head on to ensure I am doing everything possible to be my best. I know I am not alone by sharing this, I hope others will be encouraged to address their own issues." Hopefully, if she decides to tour for her new album, she'll be able to do so with a positive mindset while also having time to take care of herself as well.
5

New Music Being Released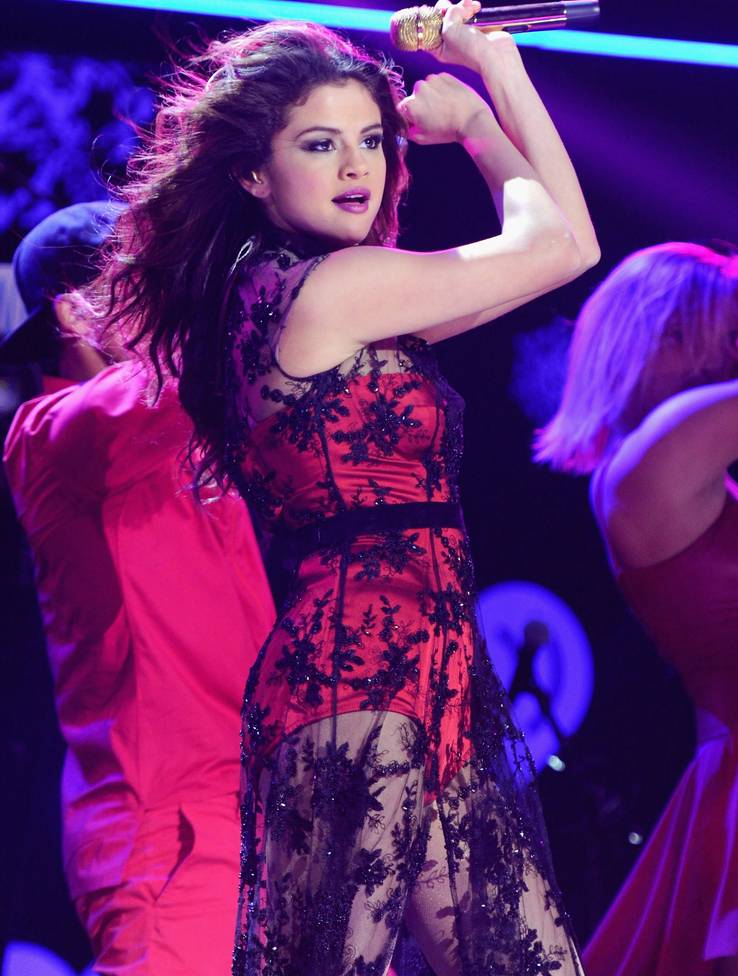 With her new music being released like we mentioned above, it's probably going to spark a whole new era of who we know Selena Gomez as now. This could be the one moment in her life where she could turn everything around and live life for herself without the worry of what people say about her and her relationship. You can probably tell that after looking at all of these photos, she just looks so much more confident and happy with herself as a person. With plans to release new music and a lot of her time going to the studio, you can bet that her new album will probably be one of the best ones she's ever created.
We are so excited, just like many of her huge fans, to see how she will take all of this pain and turn it into something beautiful that will connect with so many of us. As a talented artist, it's without question that the album will be great, but we're all so curious how she translates the events that have taken place in her life right now, how that will play a role in her music, or if it will even have a part to play in the music whatsoever. She could easily choose to just move forward and not include the heartbreak into her music.
4

She's Even Cool With His Ex Hailey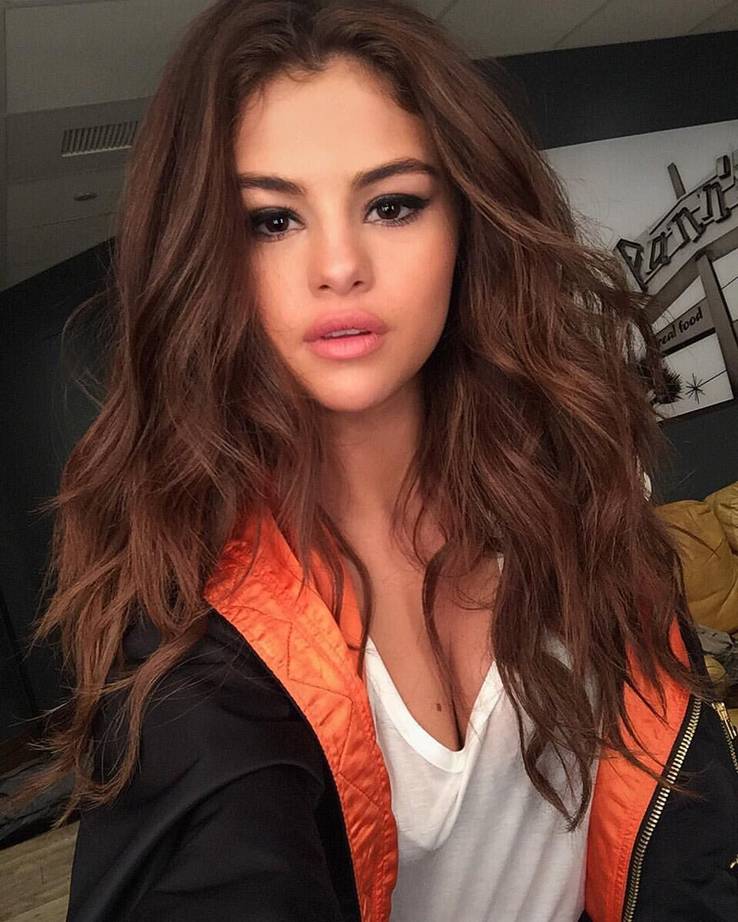 It's refreshing to see how mature Selena and Justin are. After all the drama they've gone through together, the fact that Selena can be cool with Hailey Baldwin, who happens to be Bieber's ex, and that shows some maturity. To have someone in the public eye like Selena, and for her to actually be cool with an ex of Justin's is pretty impressive, especially since the drama would probably play in her favor anyway. Of course, we don't know what happens behind the scenes, but it does look like they're perfectly fine even though it's a pretty big surprise to us all at the end of the day.
There has been some serious shade in the past between the two, usually started by Hailey, such as when Hailey said that no one was cuter than her friend, implying that Selena Gomez wasn't cute.
According to Metro, "The model seemingly decided to throw some serious shade at Selena on Twitter by saying her friend is way cuter than Selena Gomez: 'Wait sorry, WHO could possibly be cuter than @bellahadid …. literally nobody.'" Maybe it's a bit immature, well, it's actually very immature, but at least Selena Gomez didn't start it or even encourage it.
3

She Is Traveling All Over The World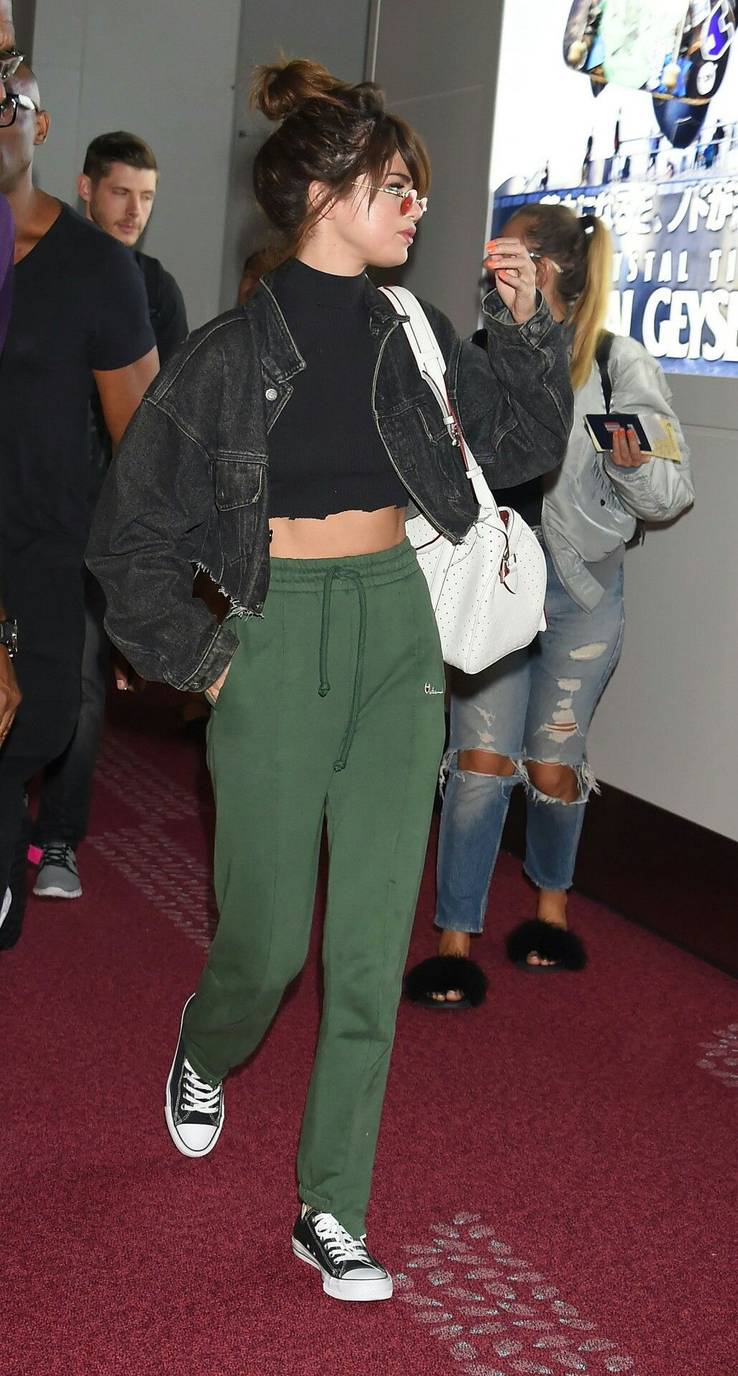 With all this time she's been able to have to herself, it has allowed her to travel more when it has to do with her career. Whether it's to be able to go to red carpet events, premieres, or even the Met Gala right in her backyard pretty much, she has more moments to do what she wants and to have fun how she wants to. If that means she wants to travel, she's going to travel, and no boyfriend can hold her back from doing it again!
With all this extra time she's been able to have away from being tied down to a relationship, Selena has been able to dedicate much more time to herself and what she loves doing.
Whether that means touring, going to see fans, or just traveling because she wants to, she's actually able to because of all the time she now can spend on whatever she wants. Even though it seems like she puts that extra time back into her career most of the time. Even when she was dating Justin Bieber, she never really had a ton of free time to even give him, but overall, she seems to be using the time she does have now to the fullest she possibly can. Good on her!
2

They Might Just Get Back Together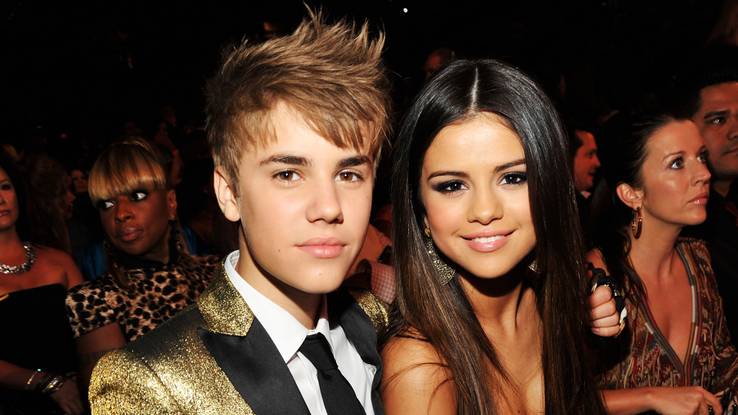 They've always drifted back together over time, probably since they've known each other for so long. Not to mention all of the publications writing articles that are predicting they have to get back together when that's simply not the case whatsoever. According to Bustle, "Several years, breakup songs, make up songs, social media scandals, and life lessons learned later, and here they are; together again. How and when did the pair reconnect? That might be anyone's guess at this point. They also led on fans for some time, refusing to confirm that Bieber-Gomez was officially A Thing until well after they had become one."
Who knows what will really happen between the two, this relationship saga has always been around in the entertainment industry, which makes it feel like it's never going to end. The only people who know what's going to happen are Justin Bieber and Selena Gomez. As much as we'd love to know all the details of their relationship, they've always been very hush hush about it no matter how many people pried for details. But maybe we'll get lucky and Selena will release more details of what her history with Justin was really like over all these past years of drama and romance.
1

It's Been Proven Over And Over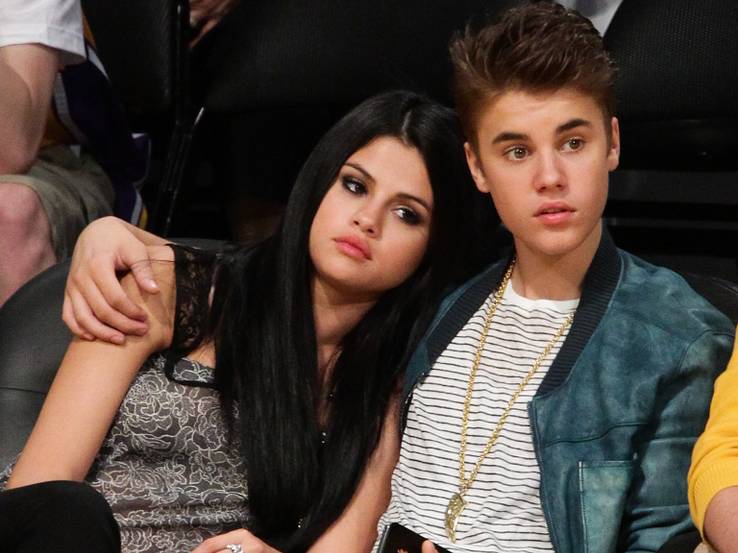 Every single time they've broken up, they somehow found themselves back together, almost as if they're soulmates or something. While we want Selena to be as happy as possible, it does seem like they just come back together because they're comfortable with each other. One should never be with someone and just settle because it's easy. No thanks!
Selena Gomez's relationship has always been hit or miss when it comes to Justin Bieber. At times, they can be the dream couple and total goals, while other times, it seems like the relationship has just been full of stress that neither of them really need in their life, especially when they're constantly traveling, going on tour, and releasing music.
Now that it seems like they've actually broken up for good, maybe we can expect that they'll really just move on and live their own lives without each other, even though most people in the industry entertainment news think that they'll just end up back together because it's what they know. It's most likely what's easiest for them, which is sad that they settle and default to that when it never seems to work out.
Source: Read Full Article