Amandla Stenberg's Comments On Her Sexuality Highlight Her Long Road To Acceptance
Her name means "strength" in Zulu, and Amandla Stenberg's comments on her sexuality, as told to Seventeen in the magazine's October/November cover story, shows she's lived up to the moniker throughout her long coming out journey. "I was scared — on a personal and a public level — to confront what I was," she revealed in the interview which will officially hit newsstands on Tuesday, Sept. 25. After some serious soul-searching, she said, "I came to a place where I felt really proud of my sexuality, and I decided I wanted to share that pride."
The actor, who got her big break as Rue in 2012's blockbuster The Hunger Games, previously came out as gay in a June interview conducted by her girlfriend, musician King Princess (real name: Mikaela Straus) for indie pop culture magazine Wonderland. Before then, however, Stenberg had been open about her sexuality — to an extent — first coming out as bisexual and queer before making her brave official announcement this summer.
"Gender and sexuality are so fluid — it's okay to change your mind a million times and figure out what works for you," she told Seventeen. "It's okay to take your time … I'd been out as bisexual, and people have known I'm queer for a long time. I saw some comments that made me chuckle, like, "Girl, we been knew!"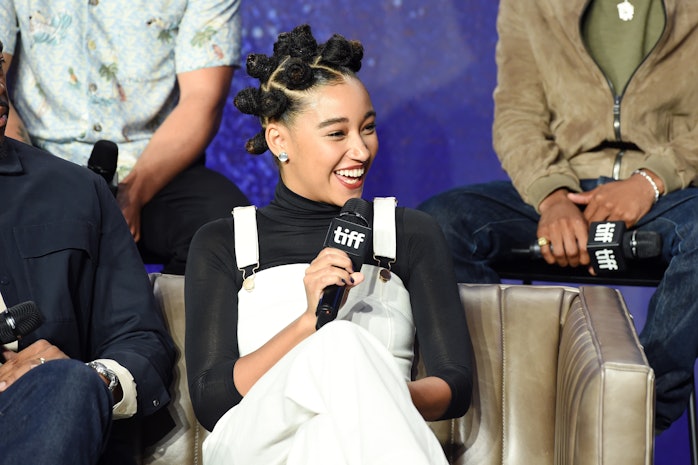 The now-19-year-old's trepidation was rooted both in fear of being under the gaze of the Hollywood microscope and also simply grappling with her own identity, as most typical teens tend to do. Ultimately, however, she felt a sense of duty to the LGBTQ+ community, and in doing so, has solidified her place as a role model for so many teens struggling with their own sexual identities. As Stenberg added to Seventeen:
Finding that level of acceptance within herself to live her truth — along with the courage to share that authenticity with the world — opened a new and liberating world for The Darkest Minds actor.
"All of the things that felt so internally contrary to my truest self were rectified as I unraveled a long web of denial and self deprivation," she explained in her Wonderland interview. "I was flooded with a sense of calm and peace because everything that I struggled with or felt discomfort around finally made sense to me, and once those floodgates opened and years of pent up pain and shame were released, I found the freedom to live my best life waiting for me just underneath."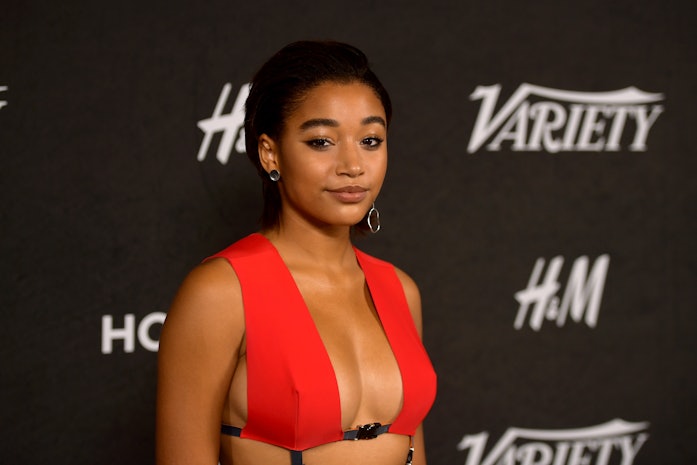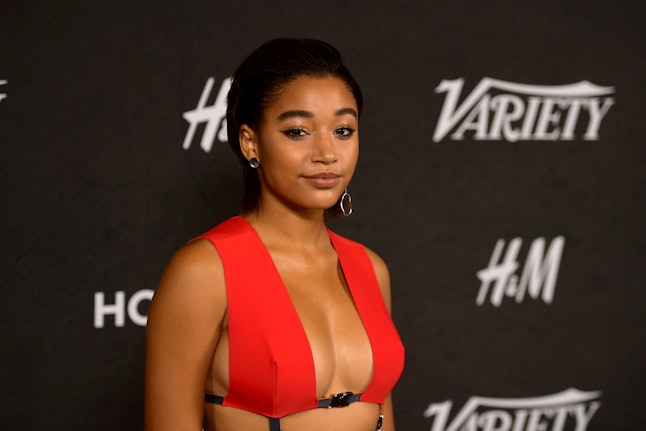 One of the people she had unknowingly given a sense of comfort through her coming out journey was actually King Princess, as the musician revealed in their Wonderland conversation.
Recounting how they first met at "a classic Malibu function; a drunken crowd by a heated pool," King Princess added in the intro to the piece: "What I didn't tell her was that I distinctly remember walking out of my junior year English class reading: 'Amandla Stenberg comes out as queer.' She unknowingly set a precedent in my life, a gold standard of how to be proud and exist in the intersectionality of multiple identities that were one thought of as being conflicting."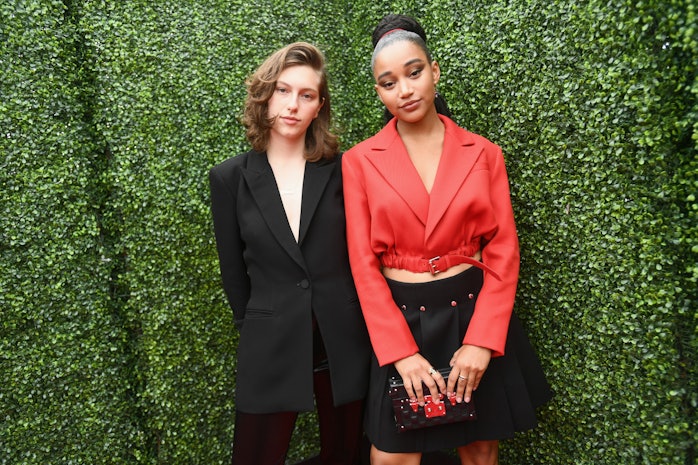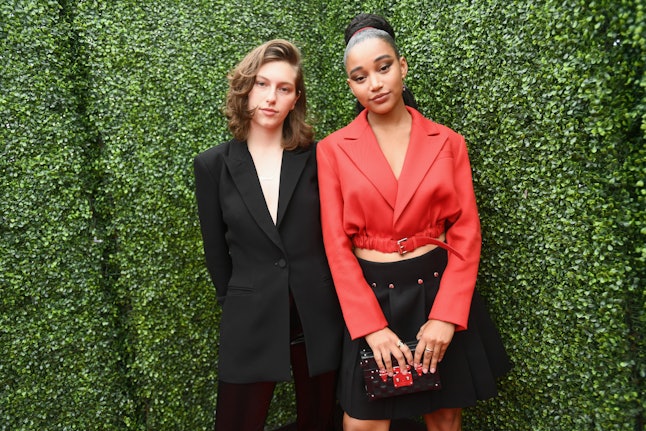 There's no doubting Stenberg is an inspirational figure. (Fun fact: Beyoncé once told her "I want Blue to be just like you" on the set of her 2016 Lemonade music video for "All Night," according to Glamour.) In the past, she's also been vocal in speaking out against colorism in Hollywood. In a recent interview with Variety, the biracial star discussed turning down a role in Black Panther, to leave the part open for a darker-skinned actor.
Stenberg may be the star of the upcoming film The Hate U Give, but her empowering journey to acceptance is all about showing love.
Source: Read Full Article