Bless! Lady Gaga and Bradley Cooper Just Won Another Grammy Award for "Shallow"
Awards season has finally begun, and tonight is the biggest night for musicians. The Grammys can be pretty polarizing (remember when jazz musician Esperanza Spalding claimed the Best New Artist Award over Justin Bieber in 2010 and teens across the nation fully spiraled?), but The Recording Academy actually got it right this time and awarded Lady Gaga and Bradley Cooper with the Grammy for Best Song Written for Visual Media. Of course, the song they won for was the insanely catchy "Shallow" from the A Star Is Born soundtrack.
When Gaga found out about the award before the Grammys even started, she took to Twitter thanking her co-writers and the Grammys, saying, "I'm in tears with honor and gratitude." But let US not forget to thank Gaga herself, her nose for being so great it basically deserves its own Best Supporting Facial Feature award, and Bradley for apparently being the only person to believe in her big-screen acting skills.
I'm not gonna be able to wear any makeup tonight. We just won our first of Grammy nominations for the night. I'm in tears with honor and gratitude. Thank you @RecordingAcad #Grammys #Grammy and my co-writers and Bradley I love you so much thank you 😭❤️❤️❤️❤️❤️❤️❤️❤️❤️❤️❤️❤️❤️❤️
Once the awards started and after Gaga graced the stage with Michelle Obama, Gaga won the award for Best Pop Duo/Group for "Shallow." She began with thanking God and her family before moving on to Bradley and speaking about mental health awareness. She said:
Earlier tonight, Gaga also found out "Shallow" won the British Academy Film Award for Best Original Music AND she won a Grammy for her album Joanne. Needless to say, girlfriend is really freaking happy right now.
I can't believe we just won Best Original Music @BAFTA 's . I wish so much I was there but am at the Grammy's to show them our love as well. We made a film about music. This means the world to me. Thank u to all our fans we love u so much, we wouldn't be here without u #BAFTAs pic.twitter.com/nD8QZgwySB
😭❤️a Grammy for Joanne is more than me & my family could ever dream of. I sang that version in one take, & poured my entire life & soul into it. Thank you so much for this gift I am completely shocked. 2nd Grammy win of the night I am so overwhelmed by this kindness. #grammys🎼
If you're not as excited about these wins as Gaga, IDK, maybe go listen to "Scene 98" or something?
Follow Shannon on Instagram.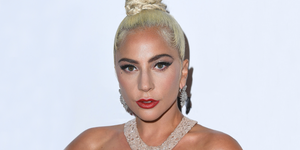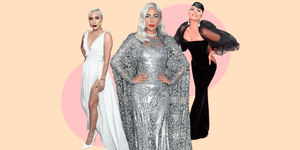 Source: Read Full Article