You Can Rent A Bouncy Castle For Your Wedding & Become The Ultimate In Relationship Goals
Pop quiz: What's the best part of any wedding? If you answered the food, the music, the friends and family, the dancing, the clothes, the booze, or two people making a promise to love each other until they take their last breath, you were WRONG WRONG WRONG WRONG WRONG. The correct answer? It's the bouncy castles. YES. You can rent a bouncy castle for your wedding, which might be the next best thing after getting married at St. George's Chapel, like Prince Harry and Meghan Markle. After all, you know the saying: you need something old, something new, something borrowed, and something inflatable. Or whatever.
Right now, it's looking like these bouncy castles can only be rented across the pond (damn you people!), but this American girl is hoping they'll make their way stateside yesterday, if not sooner. Mr. Bouncy Castle is renting them out for £285 ($386.39), which — if you ask me — is quite a bargain for getting to bounce like a royal. You can also find them at 1 Entertainment and A Wedding Wonderland.
That's not all. You can even decorate them with your florals of choice to better incorporate your castle into your wedding motif. And without getting sidetracked here… twinkle lights. That's all I'm going to say.
The wedding castle from Mr. Bouncy Castle measures 17 x 20 x 13, meaning this is one hell of a castle. Not as big as Windsor Castle, but big enough to house you and a few friends, and you could maybe attempt a backflip too.
I can already hear the squeals of joy coming from these folks having a bouncy good time in their castle. Don't you hear it?
Prior to arriving at the wedding, this little girl was probably all, "I don't wanna gooooo. Wahhhhhhh!!!!!!!!!" Then she saw the bouncy castle and was like, "DOPE." She's catching some serious air, amirite?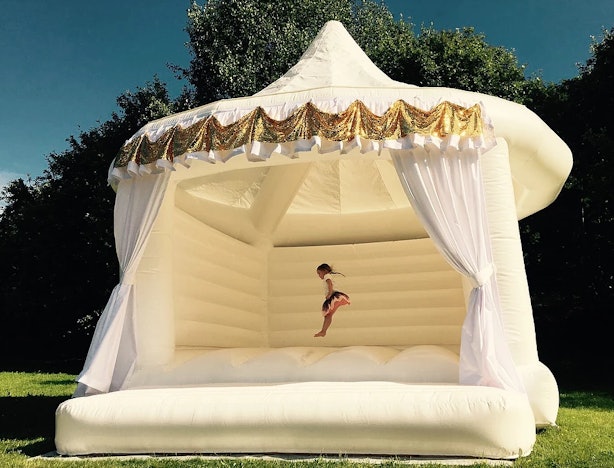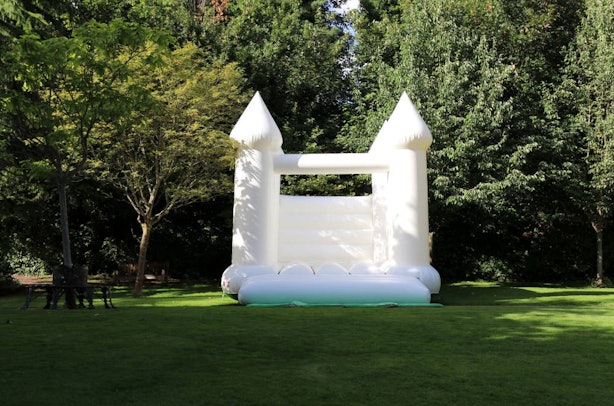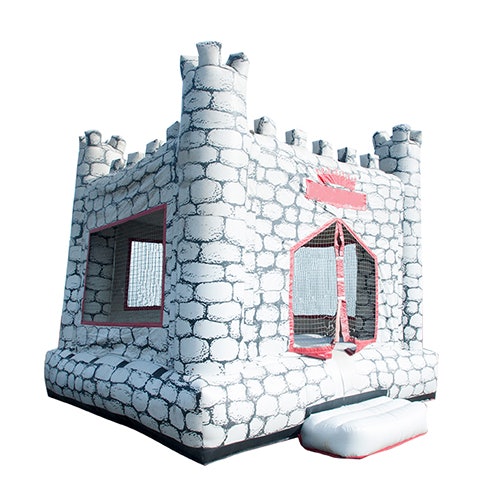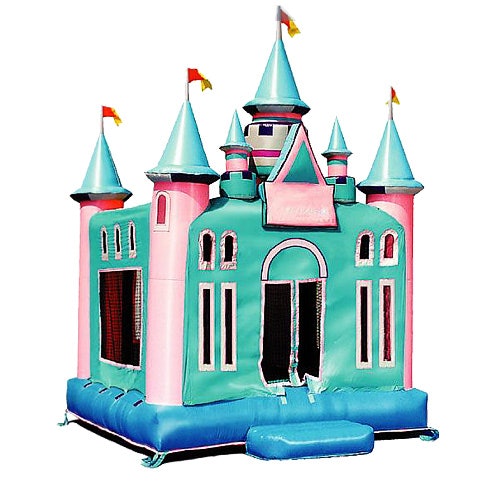 And these are just a few of my options. Did I win the lottery or what?
While these might not be quite as majestic as what they've got going on over in the UK, I'd still take one of these castles over a normal, boring, typical bouncy house any day of the week. Hopefully this will be the next inflatable pool swan and everyone and their brother will start selling them. In the meantime, if you want the real thing, I hope you have the money to spring for airfare.
Source: Read Full Article