Cardi B Denies Accusations of Coordinating an Attack on a Woman Who Allegedly Slept with Offset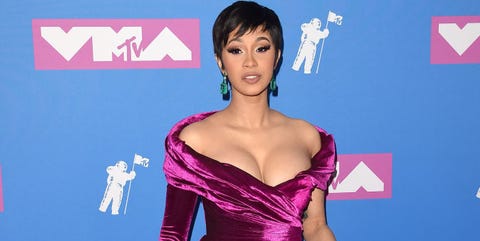 Even if you didn't wake up this AM feeling a little discombobulated/confused (a holiday weekend will do that to you!) this Cardi B item is a head-scratcher.
The rapper is denying new accusations that she ordered an attack on a woman who allegedly slept with Offset. According to TMZ, Jade, a bartender at Angels Strip Club in Queens, NY, claims that Cardi repeatedly threatened her over Instagram and accused her of sleeping with Offset in person when the two crossed paths this June.
W H I S P E R I N H E R E A R ? #2018vmas
A post shared by OFFSET (@offsetyrn) on
Jade denies sleeping with Offest, and says that on August 15 at Angels Strip Club, five people associated with Cardi "viciously attacked her, grabbing her hair, punching her and hitting her with an ashtray, causing serious damage." A couple weeks later, on August 29, Jade says that she and her sister Baddie Gi were attacked when they ran into Cardi B at the strip club, and "a group from Cardi's posse attacked both of them … throwing bottles and chairs at them causing serious injuries that required medical attention."
Neither Jade nor Baddie Gi say that Cardi got physically involved in the fight, but both specifically claim that Cardi herself threw one of the bottles and yelled at them.
Jade is reportedly lawyered up and planning on going to the cops for a criminal investigation. For her part, Cardi responded to reports of this alleged attack on Instagram, writing "Mama BARDI got NATHAN to do with this."
So…yeah. Not sure what to think about this.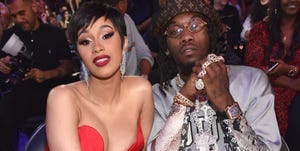 Source: Read Full Article