Do You Remember The Biggest Celebrity Crush The Year You Were Born?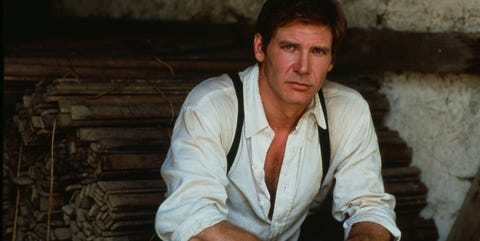 Throwback to that time you had a mad crush on the oh-s0-dreamy Jonathan Taylor Thomas. Hey, no shame in that! Anyone who could give you that first, you know, tingle down there, deserves a little recognition.
While the days of playing your crush's hit song on repeat as you doodle their name on every imaginable surface, might be over, the memories will last. Take yourself back to the first time your palms got sweaty and revisit crushes past.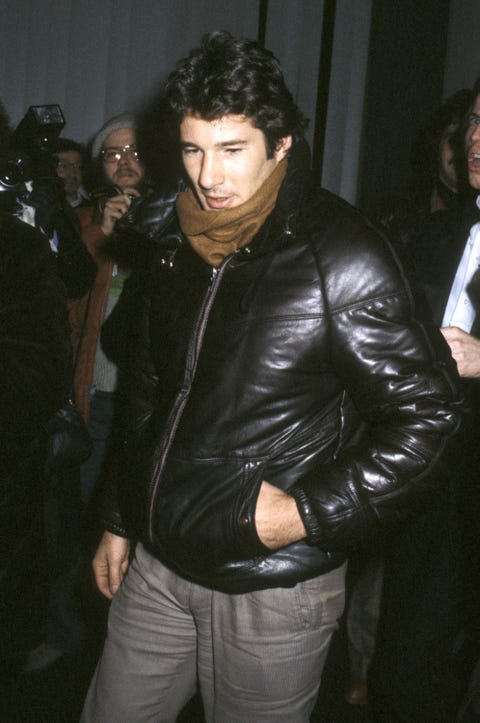 Getty ImagesRon Galella
1980: Richard Gere
This man was (is) a regulation hottie. Before he was wooing Julia Robert's escort character in Pretty Woman, he played an escort himself, per TIME. His role in American Gigolo offers up all the shirtless Richard you could ever want.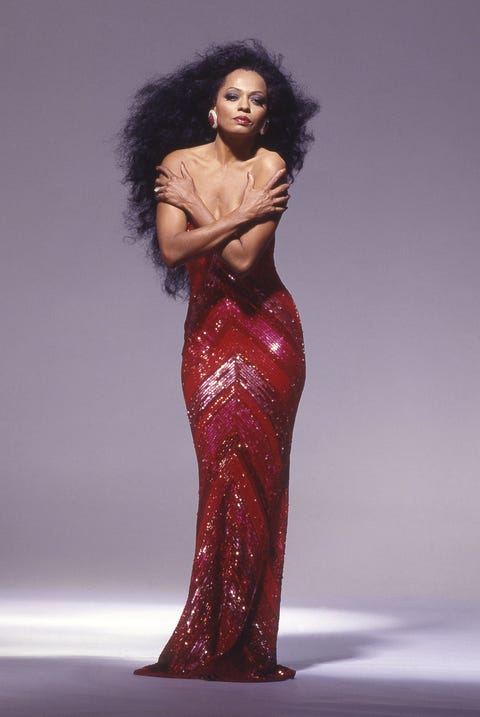 Getty ImagesHarry Langdon
1980: Diana Ross
One of this year's biggest releases was Diana's disco bop, "I'm Coming Out." According to Billboard the song was number 1, which may explain why it still plays at every single party…no complaints from me.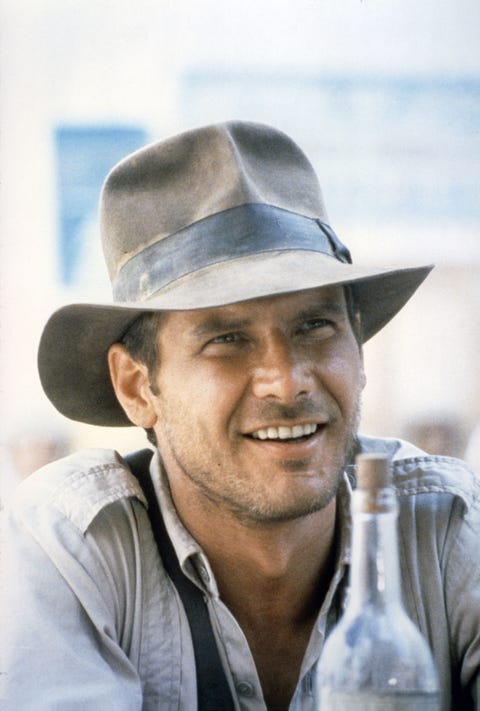 Getty ImagesSunset Boulevard
1981: Harrison Ford
Harrison's Indiana Jones (and that whip) was the stuff of sex dreams, and you know it. According to IMDb, Raiders of the Lost Ark raked in the hundreds of millions this year—and Harrison raked in the hearts.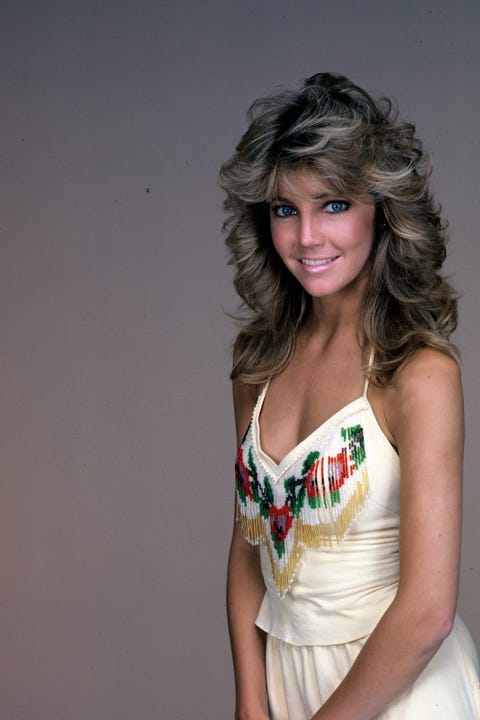 Getty ImagesABC Photo Archives
1981: Heather Locklear
Heather as the wealthy Sammy Jo Dean Carrington on Dynasty, which premiered this year, according to IMDb, solidified her position as the ultimate crush of the year. Her character's cool clothes and good looks kept her fans coming back for more.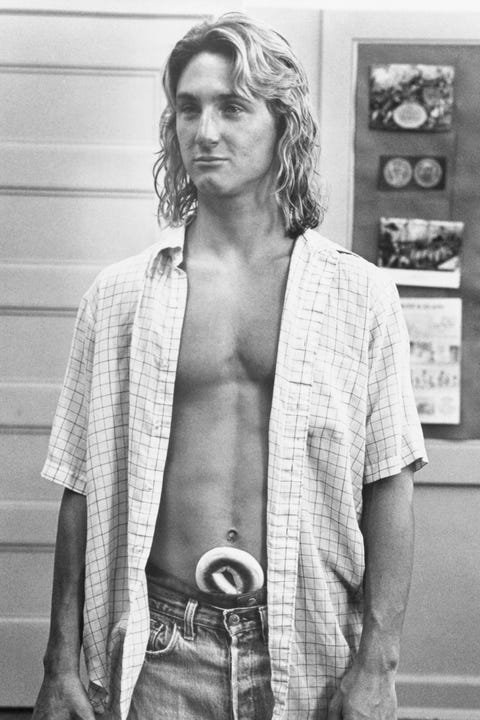 Getty ImagesJohn Springer Collection
1982: Sean Penn
Paving the way for sexy slackers everywhere, Sean broke hearts in this year's hit film Fast Times at Ridgemont High, per Entertainment Weekly. Anyone else mentally running their fingers through those blond locks?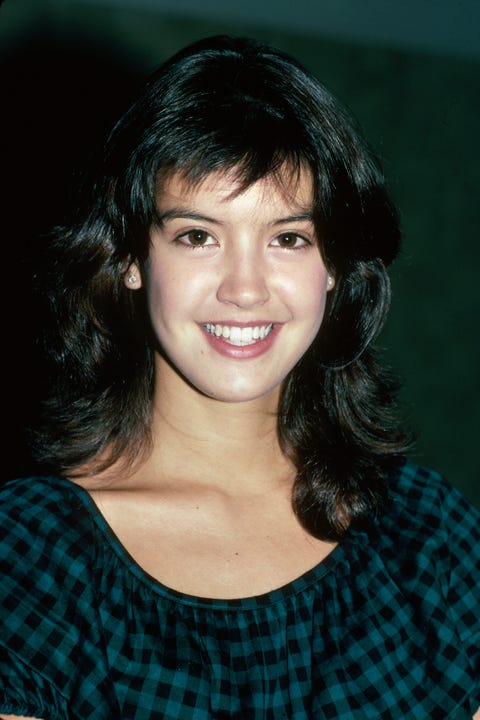 Getty Images
1982: Phoebe Cates
Sean's co-star, Pheobe, got a lot of love after Fast Times, too. I mean did you see that pool scene? Phoebe emerges from the water in a red bikini, and despite the scene playing in slow motion, I'd bet many a VHS tapes were destroyed by overzealous rewinding.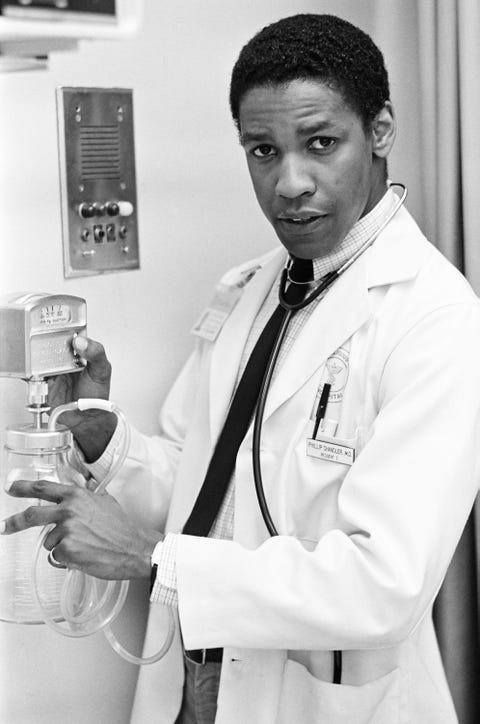 Getty ImagesNBC
1983: Denzel Washington
This is the year many had to reckon with their feelings as Dr. Philip Chandler of St. Elsewhere (a.k.a. Denzel) got married. Yeah, he and Pauletta had a beautiful marriage, but what about us, huh? This was the actor's second year on the show, according to IMDb.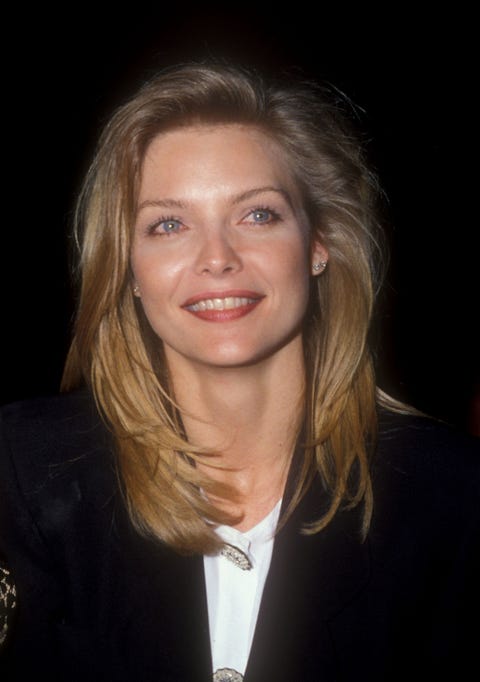 Getty ImagesBarry King
1983: Michelle Pfeiffer
Scarface might have been Michelle's breakthrough role and a box office success, per Vulture, but it was also, more importantly, her breakthrough as an '80s goddess. Michelle's debut was a gift to us all, and thankfully, it's still giving.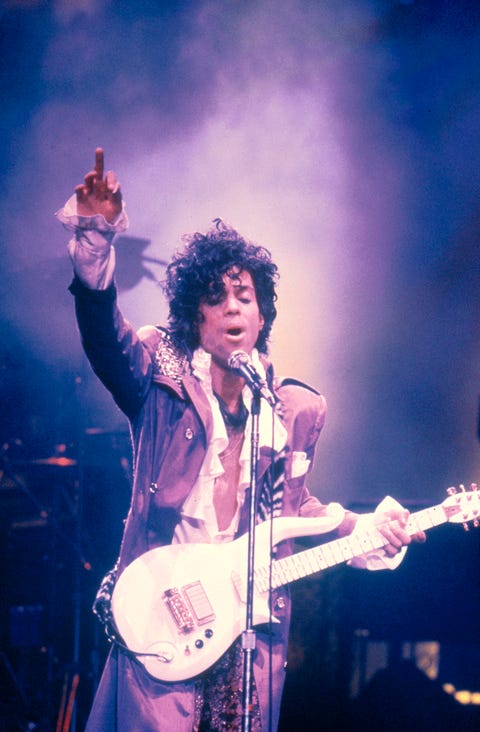 Getty ImagesRichard E. Aaron
1984: Prince
This was the year Prince blessed the world's ears with his Purple Rain soundtrack, which didn't budge from the top of the charts for 24 weeks, according to Billboard. The High Priest of Pop starred in, performed, and wrote the music for the film, for which he won an Oscar. Was there anything he couldn't do?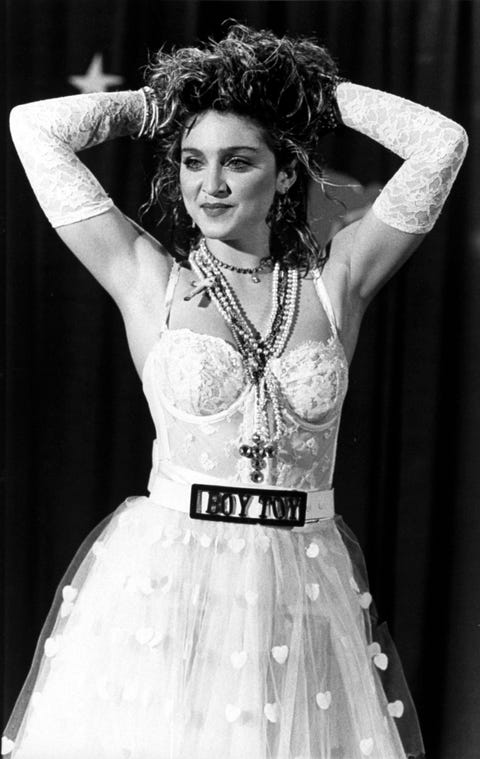 Getty ImagesDavid McGough / Contributor
1984: Madonna
Madge took "girl next door" to a whole new level with the release of "Like a Virgin," according to Billboard. A lot of us would have found a way to make "it through the wilderness" that year just to get to the Material Girl.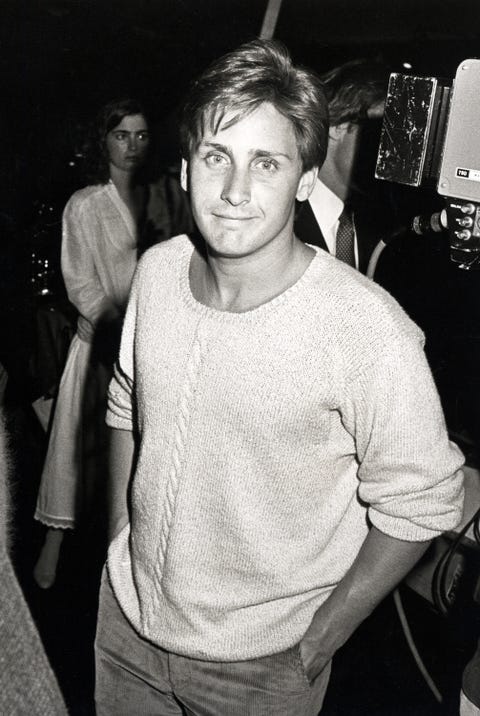 Getty ImagesRon Galella, Ltd.
1985: Emilio Estevez
Emilio's fans would have had him for breakfast in 1985 (and long after) for the way he served up those good looks in The Breakfast Club. Emilio played Andrew Clark, the high school jock with a tough father, according to IMDb. And he made everyone who watched him suddenly desperate for detention.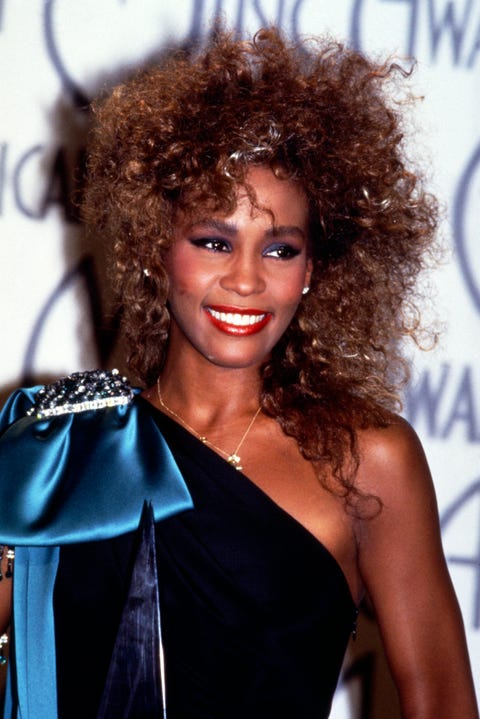 Getty ImagesChris Walter
1985: Whitney Houston
Ugh, the curls, the voice, THE SMILE. Whitney's "How Will I Know," which dropped this year and topped the charts, according to Billboard, is the jam. If you didn't dance around to it imagining Whitney was singing it about you, you listened to the song wrong.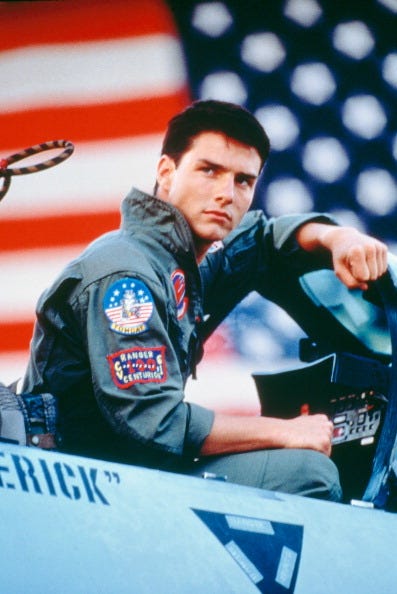 Getty ImagesParamount Pictures
1986: Tom Cruise
If you were born in the year of Tom Cruise in Top Gun, I salute you. Tom played a hot fighter pilot with an ego and a killer volleyball spike, according to The Washington Post. This role solidified his position as an eternal heartthrob.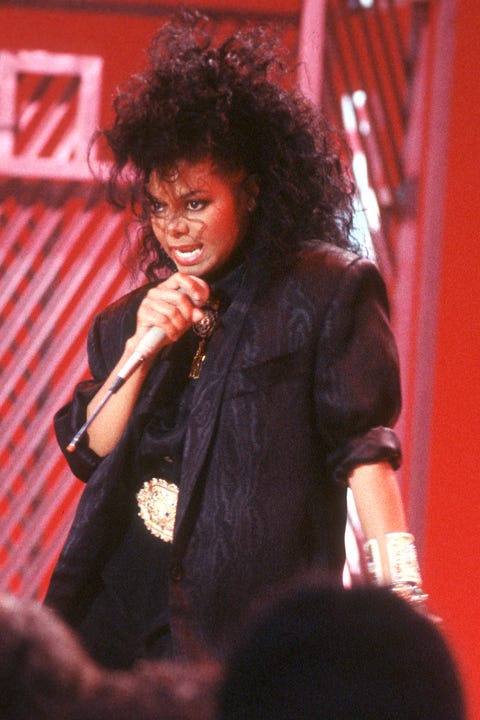 Getty ImagesMichael Ochs Archives
1986: Janet Jackson
This was the year of Control, Janet's third album, according to the Los Angeles Times. This album marked her success in pop independent of her family's fame. People really saw Janet this year.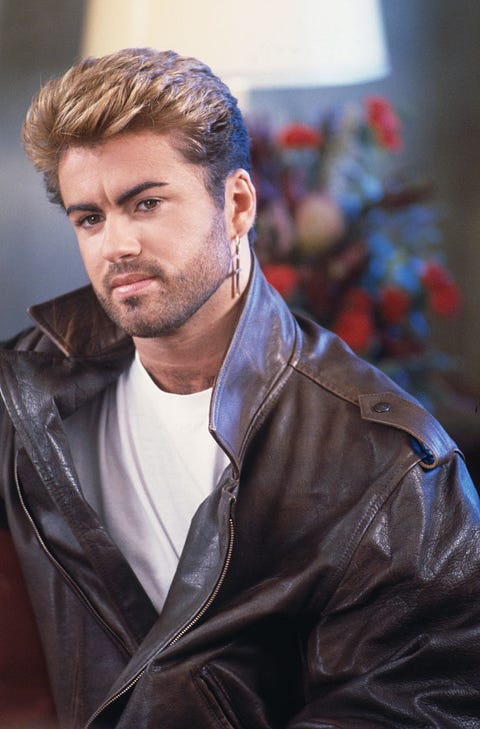 Getty ImagesMichael Putland
1987: George Michael
That edgy 5 o'clock shadow, the earring, and the leather jacket, I mean… George Michael earned his spot as this year's crush for his masterful thirst-trapping in the "Faith" music video, per IMDb. If you're not convinced, just know the attraction is so strong, it was passed down to me from my mom.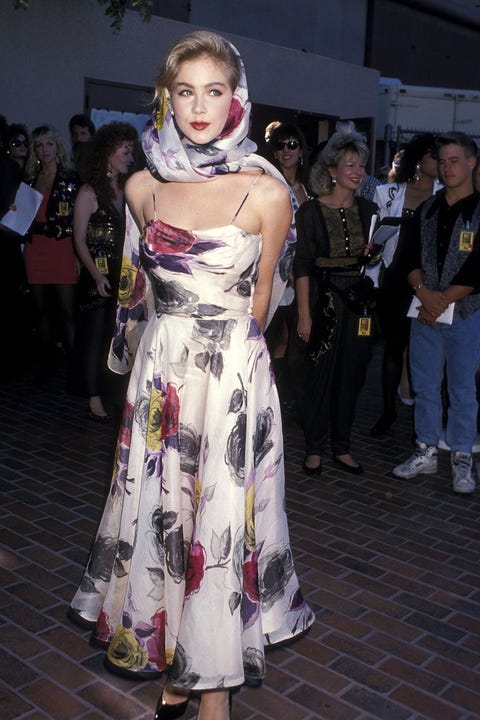 Getty ImagesRon Galella, Ltd.
1987: Christina Applegate
It was pretty much impossible to not fall in love with Christina's Kelly Bundy on Married… with Children. Her character made her debut this year, according to IMDb. She was ditzy, charming, and gorgeous.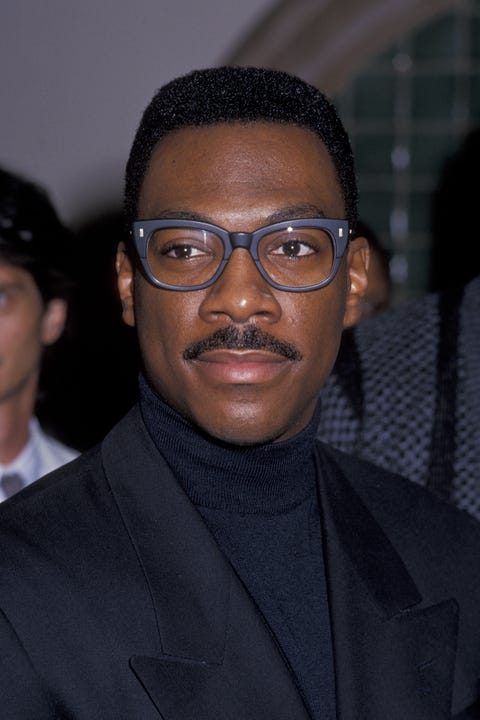 Getty ImagesRon Galella, Ltd.
1988: Eddie Murphy
I mean, he played a prince, so everyone was all about Eddie's character in the box-office-hit Coming to America, per The Hollywood Reporter. Eddie defied the odds for comedians when he found himself the object of all the crushes, and his work after this film only earned him more heart eyes.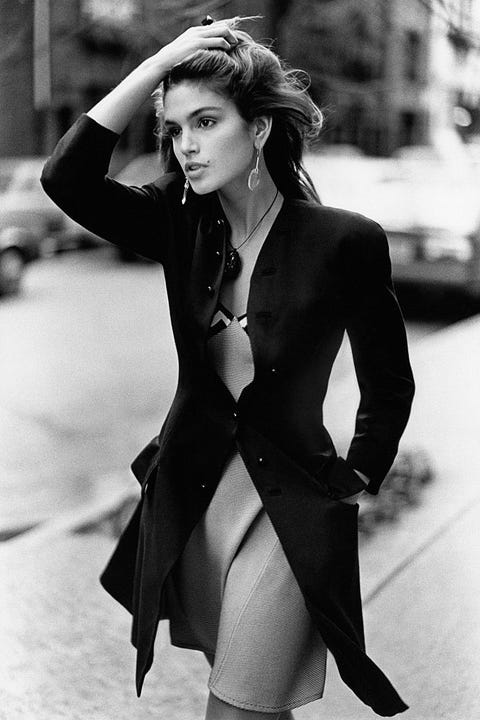 Getty Images
1988: Cindy Crawford
TBH, how is anyone supposed to resist such voluminous hair and Cindy's beauty mark? And then there was that Playboy cover which every teenager inevitably stored under the bed for "safekeeping." It came out this year, according to Town & Country.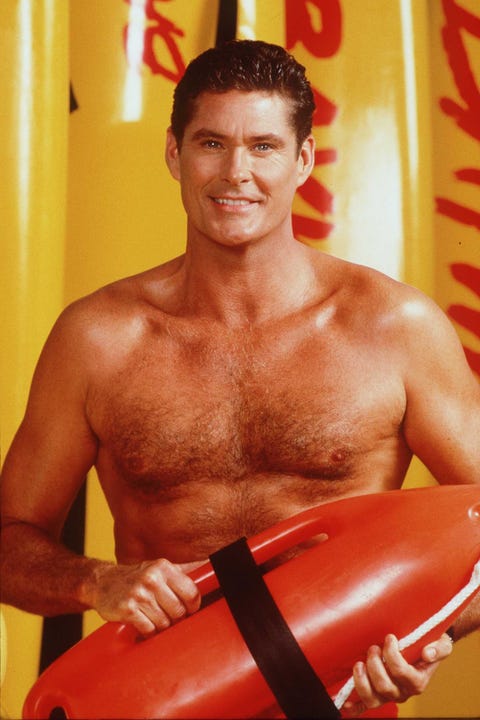 Getty ImagesAll American TV, Inc.
1989: David Hasselhoff
"The Hoff" ran across the beach in slow motion for the first time this year when Baywatch (or, should I say bae-watch?) premiered, according to BBC. Luckily, he played a lifeguard because everyone who watched him needed some saving from their feels.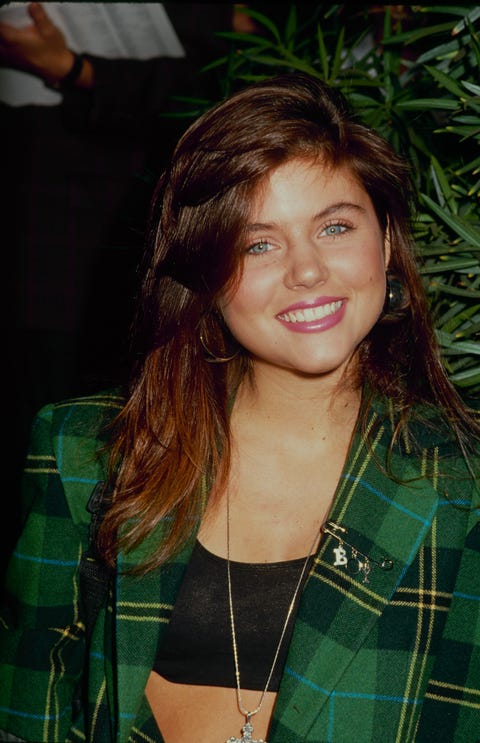 Getty Images
1989: Tiffany Amber Thiessen
Saved By the Bell premiered this year, according to People, and set off a whole lot of sexual frustration. Everyone on the show is good-looking, but Kelly Kapowski, played by Tiffany, was a standout. You either wanted her or wanted to be her.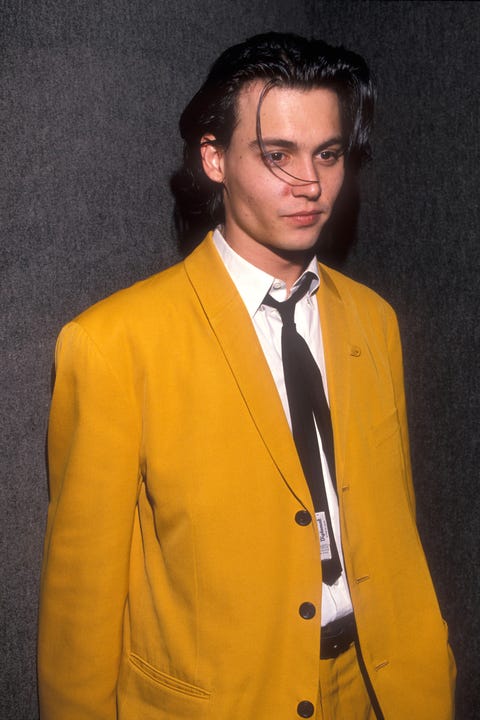 Getty ImagesKevin.Mazur/INACTIVE
1990: Johnny Depp
Not sure when the term "dreamboat" was first used, but I imagine it could only be reserved for a young Johnny Depp in Cry-Baby. This marked the beginning of Johnny's bad boy roles—a gift that keeps on giving. And because Johnny was apparently trying to stop our hearts, this was also the year of Edward Scissorhands, according to IMDb.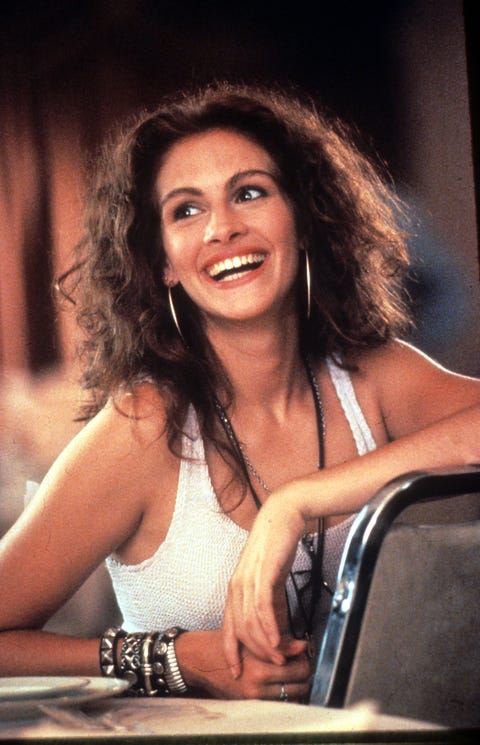 Getty ImagesHulton Archive
1990: Julia Roberts
Per Vanity Fair, this is the year Julia Roberts in Pretty Woman gifted the world the ultimate makeover montage and the inspiration to wear knee-high vinyl boots. Her most crush-inducing moment? Her character telling a saleswoman off for not assisting her. You go girl.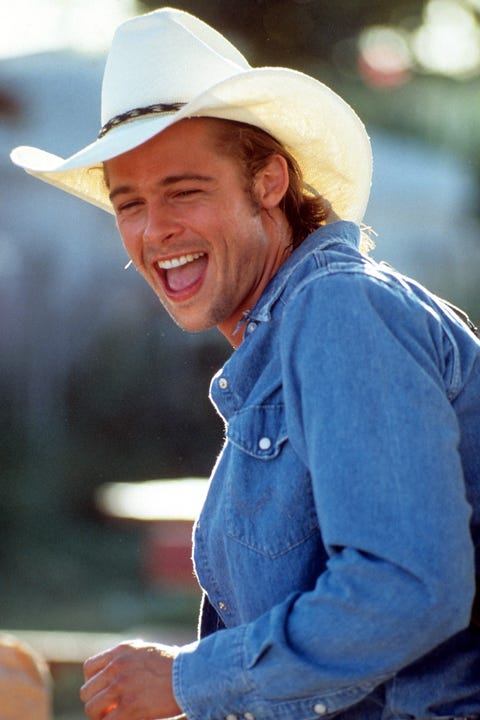 Getty ImagesArchive Photos
1991: Brad Pitt
What to swoon over first, the cowboy hat, the shirtless scenes, or the accent Brad Pitt delivered in this year's Thelma & Louise? Brad played an outlaw in the film, according to IMDb, and stole all the hearts.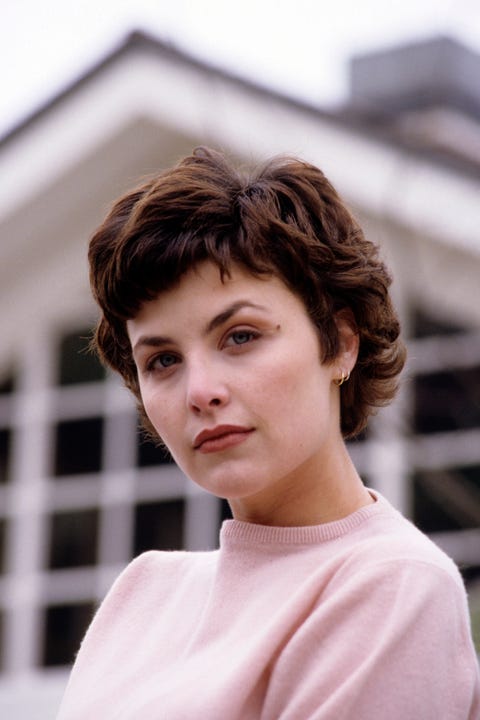 Getty ImagesABC Photo Archives
1991: Sherilyn Fenn
Twin Peaks was just as big of a cult hit in 1991 as the reboot was back in 2016. That's mostly thanks to Sherilyn Fenn. Her crush-worthy acting had such an impact on the show's zealous fans that she also got cast for the remake.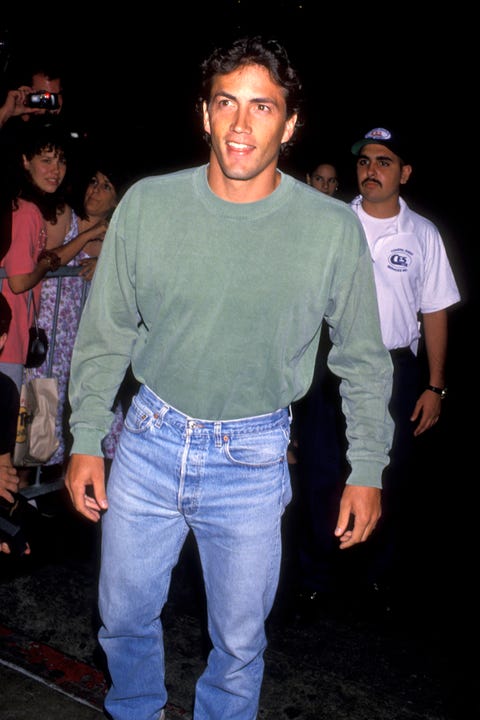 Getty ImagesRon Galella
1992: Andrew Shue
From the moment Andrew first appeared onscreen during Melrose Place, everyone basically wanted to move into that pretty-scary apartment complex with him. Billy Campbell, Andrew's character, per IMDb, is quickly smitten with Alison. But, if you squint, it isn't too hard to imagine your own face on hers.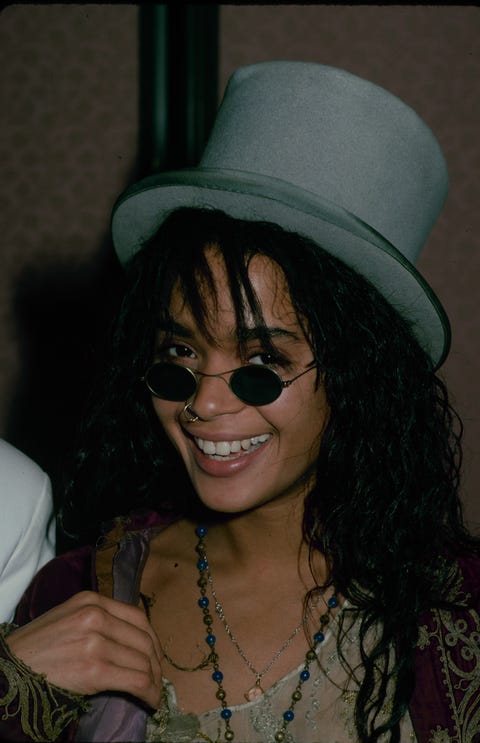 Getty Images
1992: Lisa Bonet
Lisa gave us Denise Huxtable, the free-spirited daughter on The Cosby Show which wrapped in 1992, per IMDb. There were few things more attractive than the confidence she gave off in her eccentric outfits, her long dreadlocks, and her sudden announcement that she was quitting her job as a fashion assistant to move to Africa and photograph pygmies. You've gotta love a girl who's down for anything.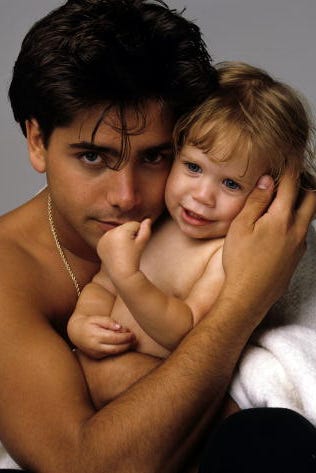 Getty ImagesABC Photo Archives
1993: John Stamos
Uncle Jesse was THE hot uncle of the '90s, according to IMDb (if you're willing to forget his brief stint sporting a mullet). He was so loved, there was a doll made of his character in 1993. John had the most adorable relationship with his on-screen nieces and looked sexy AF playing with his band on Full House. Sensitive and talented? Have mercy!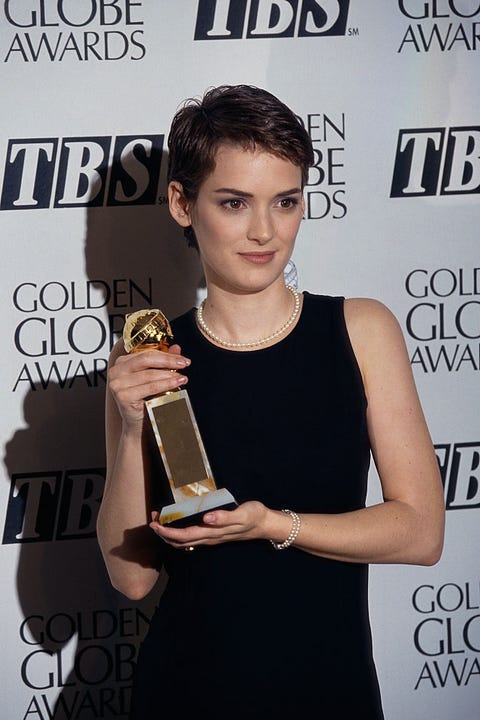 Getty ImagesSteven D Starr
1993: Winona Ryder
Despite her character being super-disrespected in The Age of Innocence, per IMDb, things were alright for Winona when she became a '90s icon and won a Golden Globe award.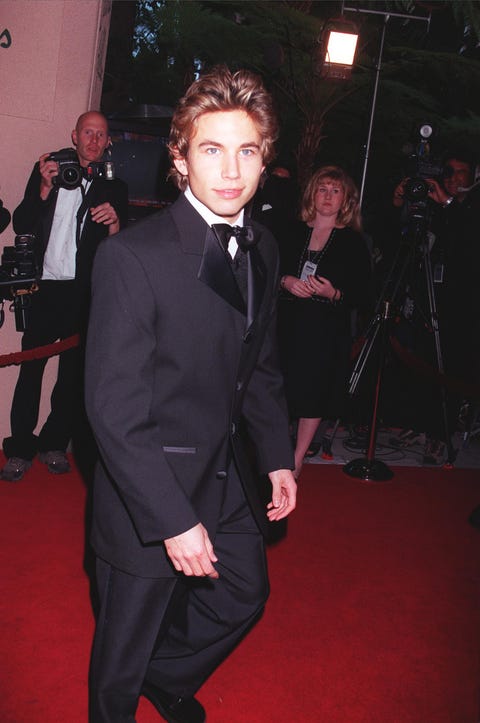 Getty ImagesDavid Keeler
1994: Jonathon Taylor Thomas
Jonathan is talented and all (I mean, he voiced Simba for the Lion King). But his face is what really put him on the crush map when he played Randy Taylor on Home Improvement. His fans had his pouty lips all over their walls, and with good reason.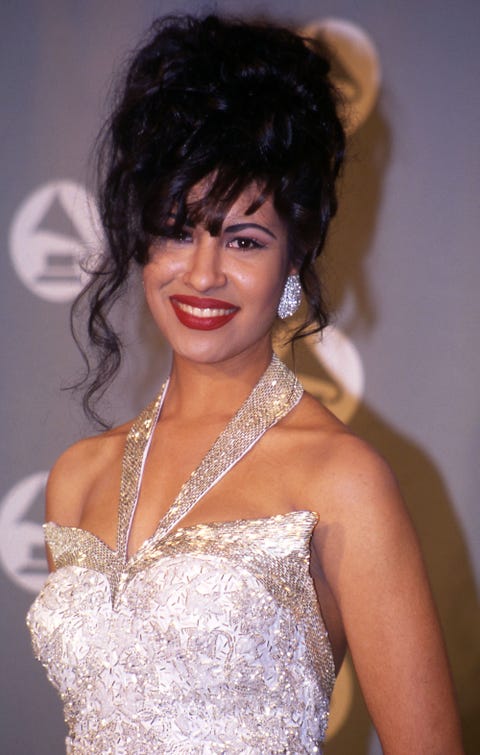 Getty ImagesVinnie Zuffante
1994: Selena Quintanilla-Perez
The '90s performer certainly left her mark on the world. She won a Grammy award, started a clothing line, and her hit songs like "Bidi Bidi Bom Bom" and "I Could Fall in Love" earned her the title: Queen of Tejano.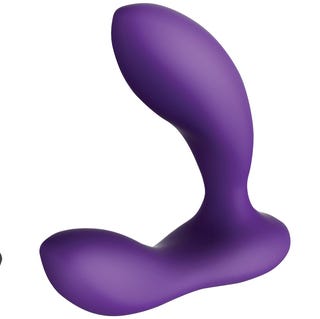 Source: Read Full Article