The EEEEEATSCON Food Festival Is Back & It Looks More Delicious Than Ever
Constantly drooling over your Instagram feed? More often than not, the puddle on your phone is thanks to The Infatuation and its infamous, scrumptious hashtag #EEEEEATS. Well, get ready to invest in a mop, because you won't be able to stop drooling anytime soon. The Infatuation is hosting EEEEEATSCON for the second year. The food festival you have been craving will return to the Barker Hangar in Santa Monica, Calif., on May 19. Get ready to dig in.
If you fancy yourself a foodie, then you are no stranger to the cheese bridges and flooding egg yolks that fill The Infatuation's Instagram. Ever need a trusted recommendation for something soaked in cheese? Need to locate the trendiest haunt in town churning out the best plates? Turn to The Infatuation for well advised direction. And now, you can also turn to its food festival with all the eateries on your wish list under a single hangar in California.
Last year, the one-day experience sold out to a hungry crowd consisting of thousands. Because of the popularity, EEEEEATSCON's second year will see an expansion in food vendors so that the appetite of all guests are accommodated. While there will be more than just food to bite into, you will definitely want to wear your eating pants.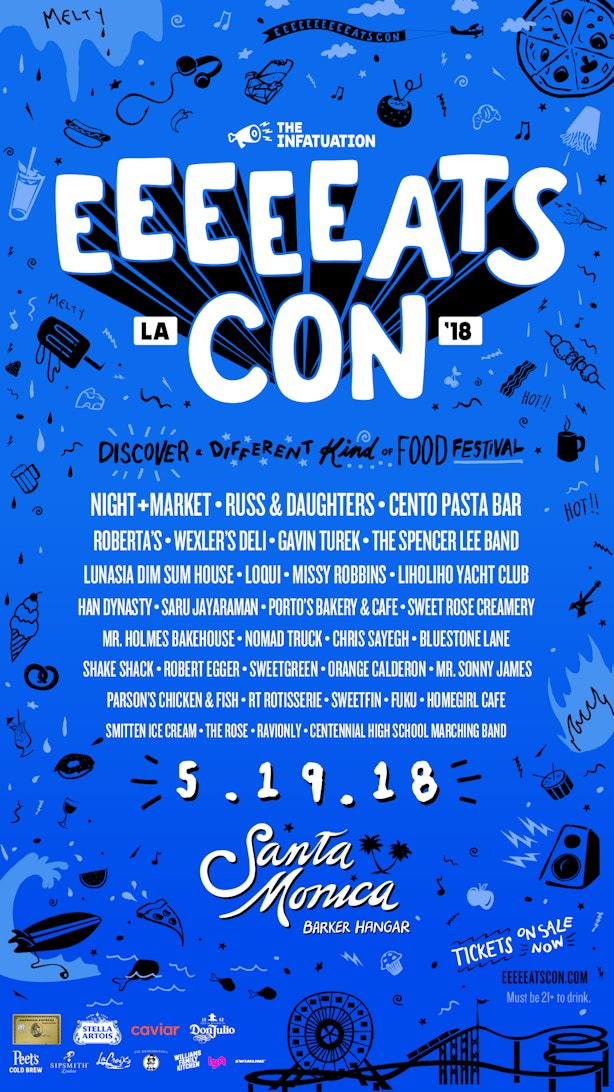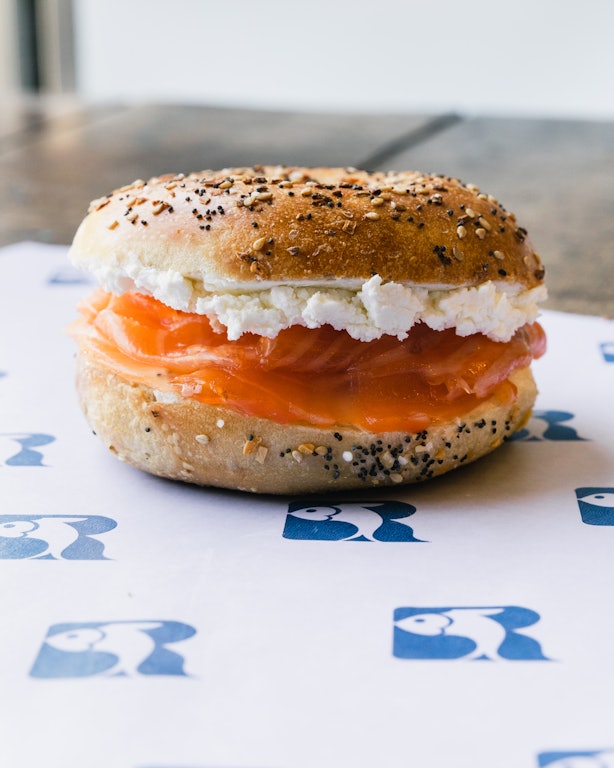 Tickets are on sale now, and won't require working any double shifts to afford. General admissions starts at $30. A parking pass will cost $10 or $20 if purchased the day of the event. With the purchase of your ticket you are admitted to all musical events and panel discussions. The food vendors will be charging for their food at various prices.
While there is a wonderland of some of the country's best food, this isn't your typical kind of food festival. It's not just As Seen on Instagram come to life. With the addition of music and discussions led by some of the food industry's most notable pioneers, this is a community event. Get ready to feed your heart, soul, and Instagram account.
Source: Read Full Article