How President Trump's Celebrity Supporters Reacted to Violence at U.S. Capitol
Celebrities, they're just like us — if we believe that antifa and deep state actors infiltrated peaceful protests and were responsible for all the violence at the Capitol in an effort to frame conservatives.
While Hollywood celebrities are notoriously mostly liberal and left-leaning in their politics — and not shy about speaking publicly about it — there are those who have stood strongly in support of Donald Trump throughout his presidency.
And since he lost his reelection bid, they have continued to stand by his side amid baseless claims of election fraud and vehement assertions that he actually won by a landslide, had "they" not stolen the election from him and his followers.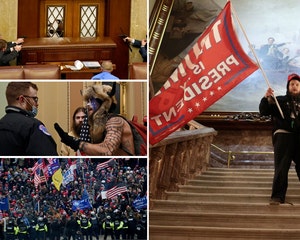 Celebrities React as Trump Supporters Storm the Capitol: 'Horrific,' 'Stupid,' 'Lock Them Up'
He continued that rhetoric on Wednesday, even as he was asking the protesters that stormed the U.S. Capitol while Congress was meeting to formally confirm President-elect Joe Biden's electoral college victory, with many arguing that he was inciting violence by doing so.
Trump found himself in a digital "time out" for his comments during the civil unrest, as both Twitter and Facebook put temporary bans on his account, forbidding him from tweeting, saying that he was potentially inciting violence amid a volatile situation.
As the protests did grow violent, with property damage recorded at the Capitol and one woman shot and killed by police (another three died from medical situations), Trump supporters quickly began to claim that they weren't the ones causing the violence.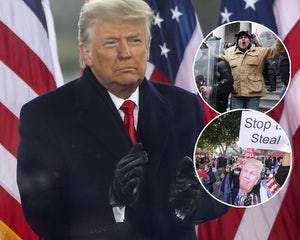 Hollywood Calls for Trump's Impeachment or Invocation of the 25th Amendment
His celebrity supporters are right in line with the rest of his MAGA base, sharing their evidence that antifa had infiltrated the otherwise peaceful protests.
Further, they assert that anyone who supported Black Lives Matter protests (which also became violent at times) should stand in support of this right to assemble and protest as well.
One thing remains consistent, though. Those who've stood by Trump to this point are definitely continuing to do so even after the violence that interrupted a part of the American electoral process, just as those against him remain vigilantly and angrily opposed. You can check out some of his supporter's comments below: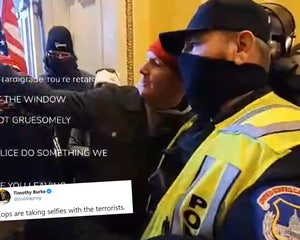 Twitter Questions Lack of Security at Nation's Capitol
Got a story or tip for us? Email TooFab editors at [email protected].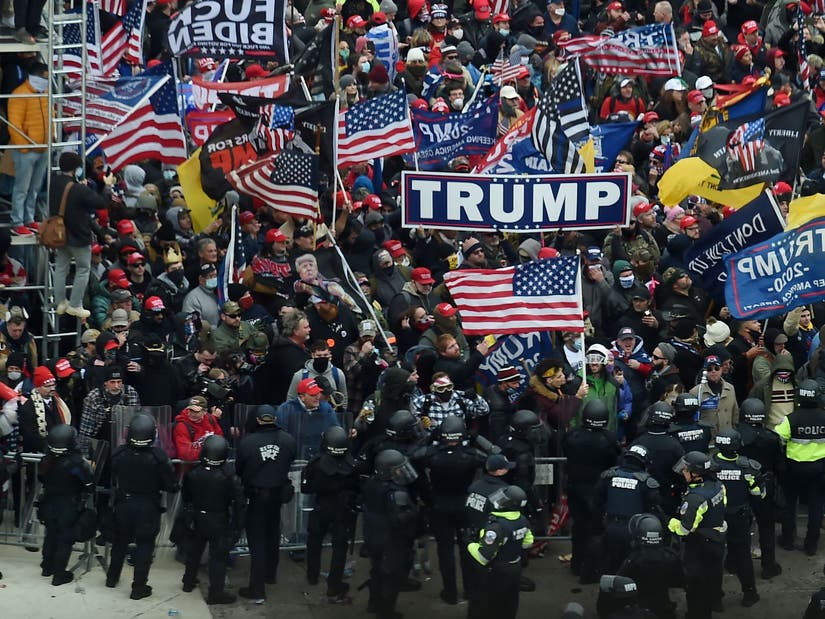 Source: Read Full Article