Lala Kent's Recent Performance Paid Tribute To Jax Taylor's Late Father In A Touching Way
The summer of Lala giving us Lala continues. On Wednesday, Aug. 15, Vanderpump Rules supernova Lala Kent performed a show at a venue in Los Angeles, and some of her fellow Pumpers cheered her on in the audience, according to social media. The star of The Row sang some fresh bops, danced around in an oversized pantsuit, and honored the lives of two men who were related to members of the Pump cast. During the show, Lala paid tribute to Jax Taylor's father and her own father, and the gesture struck a chord with her grieving co-star.
After the concert, Jax praised Lala's performance and thanked her for featuring an homage to his late father, tweeting,
How Lala incorporated Jax's father's pictures into the show will apparently be revealed on Season 7. Jax tweeted, "You will see on the show next season was amazing and emotional."
And it looks like that was not the only emotional component of the concert. Before the performance began, Tom Sandoval shared this snapshot on Instagram Stories: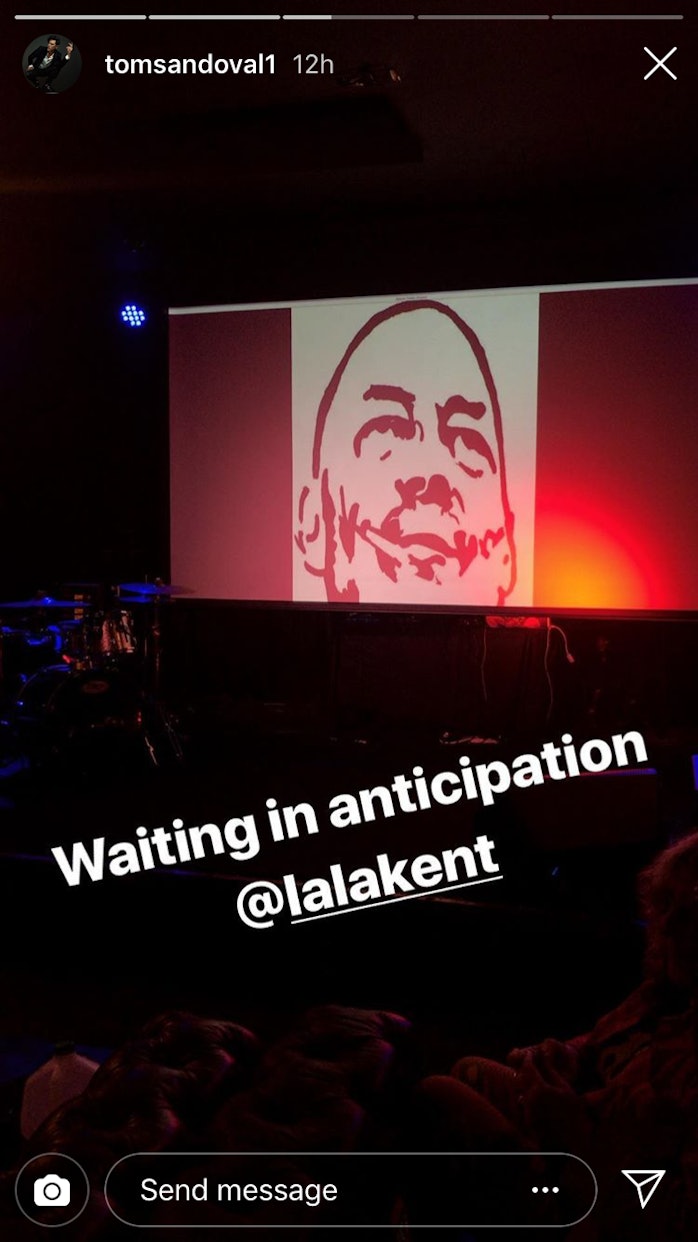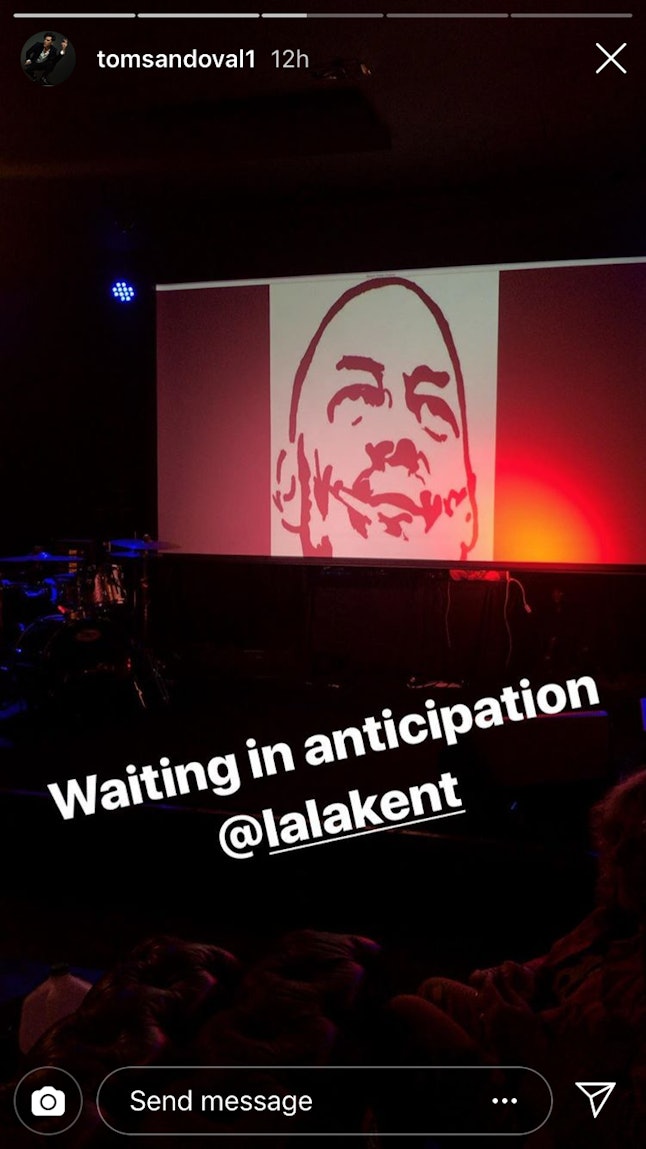 The image projected on the back of the stage is a drawing of Lala's recently departed dad, Kent Burningham.
Lala and Jax have both recently experienced a great loss. On Dec. 28, 2017, Jax's dad, Ronald Cauchi, passed away. He was diagnosed with stage IV esophageal cancer two months prior. The day following his father's death, Jax tweeted,
Burningham passed away on April 21. Two days later, Lala shared a video she took with her dad and wrote,
A week after his death, Lala posted a photo of Burningham and wrote,
Lala continues to celebrate her dad. Before she hit the stage Wednesday evening, she wrote on Instagram,
Ugh, my heart.
Here's a sneak peek of the set: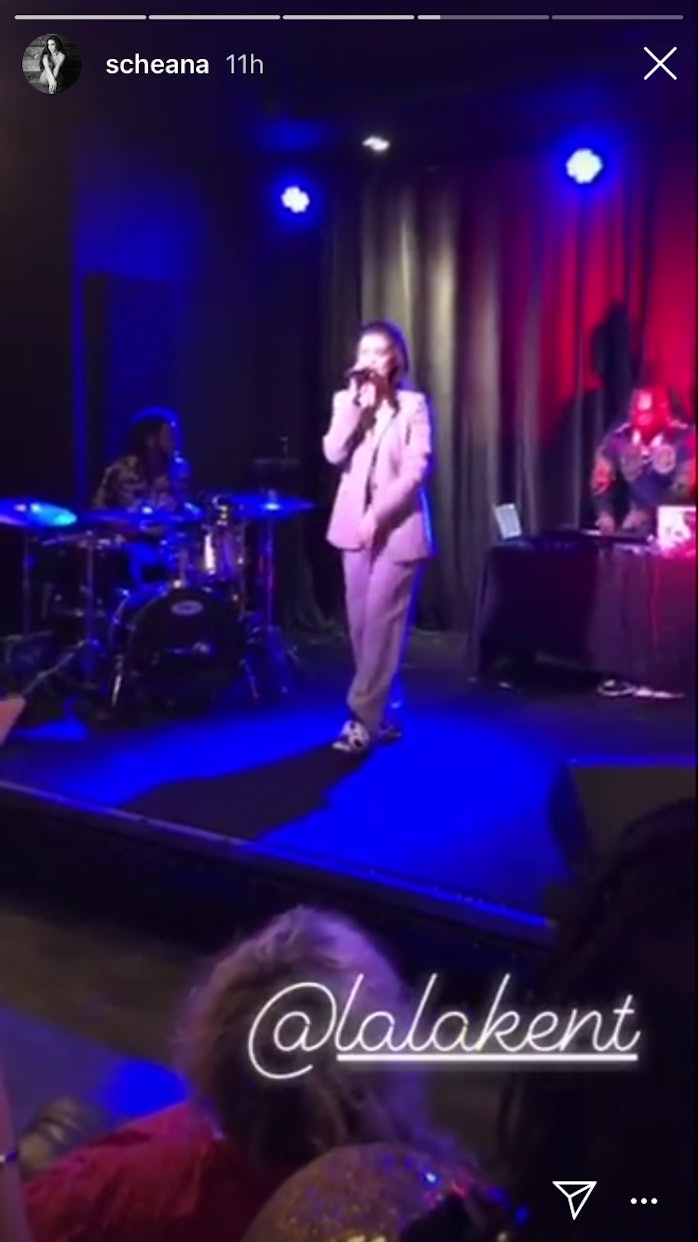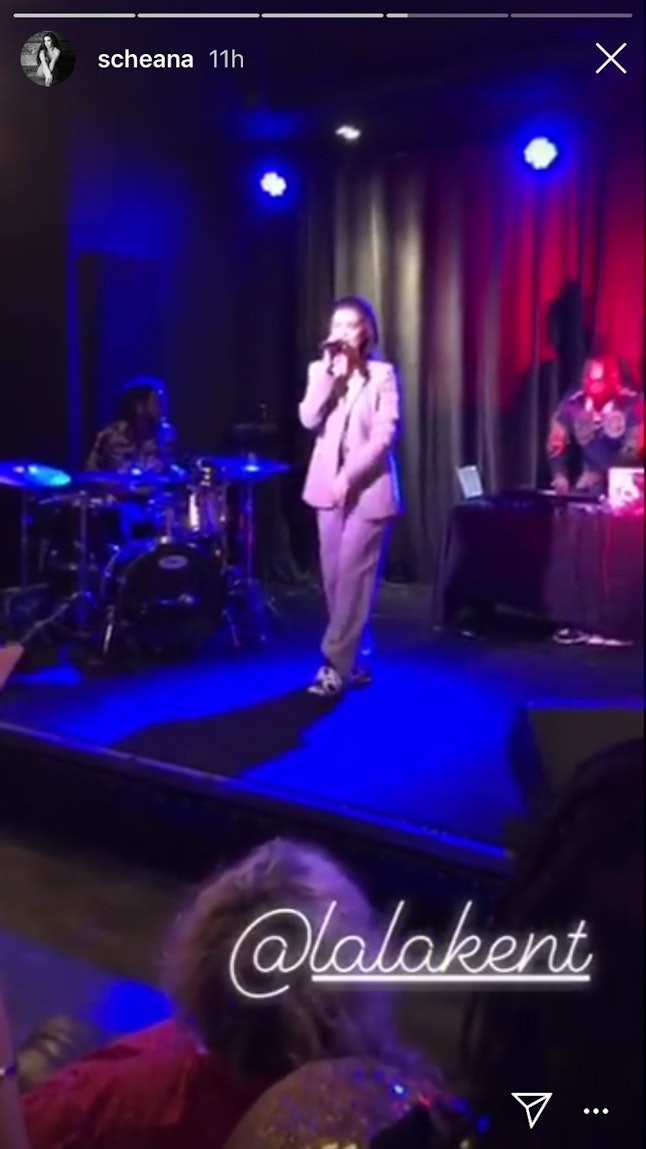 Can't wait to see her performance on Season 7.
Source: Read Full Article