Looking Back on Lady Gaga and Madonna's Infamous Feud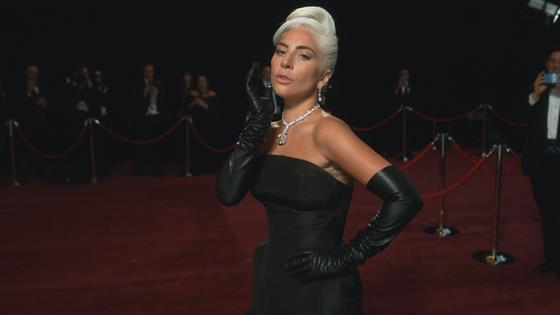 First comes a breakup, then comes a makeup.
While most people are still buzzing over Lady Gaga and Bradley Cooper's insane-in-the-membrane chemistry during their performance of "Shallow" at the 2019 Oscars on Sunday night, another major moment went down for Mother Monster on Sunday night.
No, we're not talking about winning her first-ever Academy Award for Best Original Song for the hit from A Star Is Born; we are talking about the end of her almost decade-long feud with Madonna, her fellow Queen of Pop. Quick, run to your window and see if there are pigs flying outside!
Following her huge win, Gaga was invited to attend "The Party," an exclusive after-party thrown by Guy Oseary and Madonna, 60. And at that party, the two pop icons seemed to finally bury the hatchet and call a truce, cozily posing for a portrait together for Time magazine.
View this post on Instagram
The 91st Academy Awards were filled with historic firsts and emotional moments, from @blackpanther's Ruth E. Carter and Hannah Beachler becoming the first black women to win in their respective categories (Costume Design and Production Design) to @ladygaga and Bradley Cooper's stirring performance of their award-winning song "Shallow." After the event, the biggest names in #Hollywood celebrated at "The Party," entertainment mogul @guyoseary and @madonna's famed after-party, where there is a strict ban on social media posts. TIME partnered at the event with the artist and photographer JR—a 2018 #TIME100 honoree—for an exclusive look at last night's winners and partygoers. See more pictures at the link in bio. Photograph by @jr for TIME
A post shared by TIME (@time) on
While the party has a strict social media ban, a fan site managed to get a short video of the pair nose-kissing for the cameras as well.
The comments section was filled with fans shocked over and/or celebrating the end of Gaga, 32, and Madonna long and well-documented public feud, one that started with seemingly mutual admiration and respect before turning bitter thanks to accusations of plagiarism and jealousy.
In 2008, Lady Gaga burst onto the mainstream pop scene with her album The Fame, and she was in your face, making headlines for her over-the-top outfits and hairstyles, as well as her unapologetic stance on sex, religion and everything in between. Of course, the comparisons to Madonna's own entrance on the pop culture landscape in the '80s were immediate and undeniable, as both ushered in new waves of feminism in music during their respective debuts.
But like Madonna, Gaga also had the artistry to back up all the dramatics, and by 2009, her song "Poker Face" was the best-selling single of the year., spending a record 83 weeks on the Billboard's Digital Songs chart.
It was official: Pop music had a new princess.
But with a new princess came rumors of jealousy from the genre's queen, which Madonna was quick to shoot down.
"No, I'm very flattered," she said when asked by MTV News if she was threatened by the comparisons between the two artists.
Madonna even brought her then 11-year-old daughter Lourdes Leon to one of Gaga's New York City concerts in 2009, with Gaga saying she was "very humbled" that one of her musical icon's was attending her show. "I had been hearing all week that she was going to come," she explained. "and I was like, 'Oh, OK,' and I didn't want to talk about it or tell anyone 'cause I thought it was kind that she would want to come at all."
And she even expressed concern over Madonna's safety at the event.
"I was hoping and praying she would get out safely," she told MTV News. "If she got spotted she would have been trampled like the queen she is."
See? No drama here.
Alas, the Queen of Pop and her team denied ever sending said e-mail, with Madonna then going on to say she found the songs a little too similar for her taste, finding it more imitative than inspired by.
In fact, in a 2012 interview with ABC News, Madonna said, "It feels reductive."
When asked if that's good, she breezily said, "Look it up," before taking a literal sip of tea. (Per a quick search, the definition of crude is "tending to present a subject or problem in a simplified form, especially one viewed as crude.)
And her comments also influenced Gaga to take a moment during a concert in New Zealand to address critics of "Born This Way." So not calling Madonna out by name, but not not calling Madonna out.
"It sometimes makes people feel better about themselves to put other people down or make fun of them or maybe make mockery of their work. And that doesn't make me feel good at all. That just makes me feel like I'm not being a good human being," she told the crowd. "I feel like if you're a really good human being, you can try to find something beautiful in every single person, no matter what."
Source: Read Full Article