The Meaning Behind Ariana Grande's New Video Is More Complicated Than You Think
Typically, all the questions about a song's meaning get answered by the release of the music video, but every so often, someone like Ariana Grande comes along to keep fans guessing. If you're wondering what the "God Is A Woman" video means, you're not alone. The newly-released clip is packed with symbolism, unusual imagery, and unapologetic sexuality, all of which combines into one unique package encouraging female empowerment.
The video was released on Friday at noon, just 12 hours after Grande dropped the track. Leading up to the song's release, the singer's fiancé Pete Davidson revealed via his Instagram stories that "God Is A Woman" was his favorite track from Grande's upcoming album Sweetener, due out Aug. 17. "GIAW at midnight," he told his fans on Thursday, adding, "this is one of my favorite songs on the album it's bonkers!!!" And "bonkers" does indeed seem to be the word for it, because the creativity in this video is off-the-charts.
As you might guess from the track's title, the underlying theme throughout the "God Is A Woman" video is the strength of womanhood, which Grande highlights in the video's first moments. As she gyrates in the middle of the Milky Way, it suggests that feminine energy is at the center of everything, a message that becomes a constant throughout the video.
In one image, Grande sits atop the globe, trailing her fingers through weather patterns, causing what appear to be hurricanes wherever she dips her fingers below the surface. In another, she brandishes what looks like an oversized gavel — a symbol of judgement — beneath two disembodied legs, high-heeled and spread wide, with rays of light emanating from their center.
From that position, she mouths a monologue performed by Madonna, as she recites a passage of pronoun-switched version of scripture from Ezekiel 25:17. (Which also happens to be the Bible verse that Samuel L. Jackson's character Jules Winnfield spouted in Pulp Fiction.) As the reigning Queen of Pop intoned: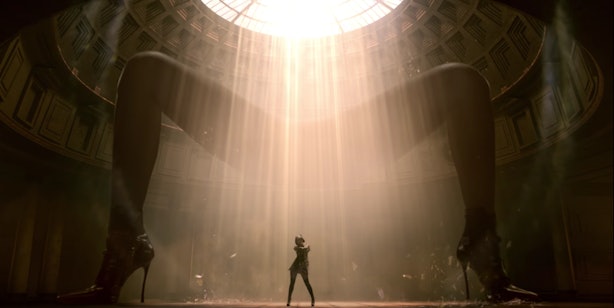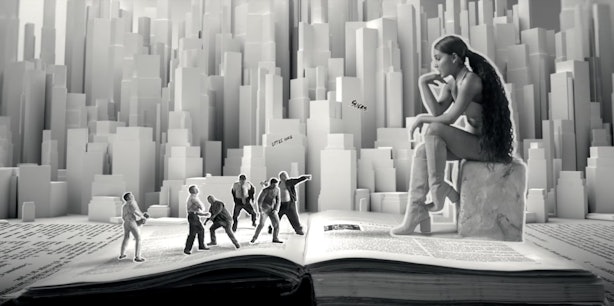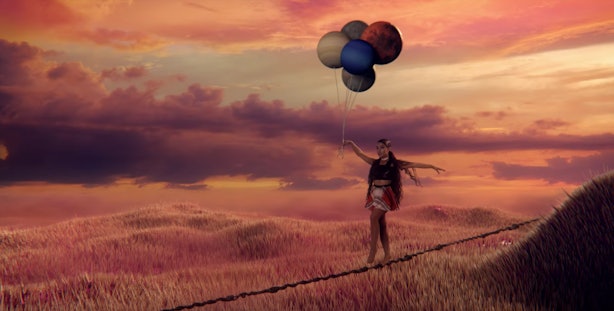 And judging by the video, Grande feels pretty good about herself: she's owning her sexuality, clapping back at haters and learning how to ask for what she wants. She's learning about who she is and exploring her own sensuality and creativity. And since she's putting the whole process on display in the "God Is A Woman" video, fans should count themselves lucky to be on the journey alongside her.
Source: Read Full Article