Meghan Markle's Coat Of Arms Has Been Revealed & Wow, She Must Really Like California
Days after the royal wedding, another fun detail pertaining to Meghan Markle's newly royal side has been revealed. As Kensington Palace noted on May 25, Meghan Markle was given a coat of arms. Based on what the palace described, the coat of arms has a ton of significance relating back to the Duchess of Sussex's American past.
In an article from the royal family's website, which accompanied the coat of arms reveal, they described how the design came to be. They noted that, of course, Queen Elizabeth approved of it. Additionally, Thomas Woodcock, who is the Garter King of Arms and Senior Herald in England, approved of it, as well. According to their post, Markle, or Her Royal Highness, worked closely alongside the College of Arms, which creates the designs, in order to create an emblem that accurately represented herself.
There are many details in the coat of arms that relate back to her California roots, seeing as though she was born and raised in the state. The blue background on the shield ties back to the Pacific Ocean, which is off the California coast. On the grass, which adorns the bottom of the piece, there's a field full of poppies, which is the official flower of Markle's home state.
They're not the only flowers on it, though. There are also wintergreen in the grass, which grow in Kensington Palace, a.k.a. her new home. So, the Duchess is not only honoring her roots but is also embracing her new royal life with the coat of arms, as well.
The palace also related that Markle's Supporter, which is the animal that sits to the right of the shield, comes in the form of a songbird. The songbird's stance, with its open beak and raised wings, along with the quills on the right portion of the shield, represent the power of communication.
It's interesting to note that in the palace's official statement relating to Markle's coat of arms, there was no mention of her father, Thomas Markle. Typically, a coat of arms, which would represent the entire family, is given to the father of the family prior to a royal wedding, as People noted back in March. However, no such gift was given. And, in this latest statement, there was no mention of the Duchess' lack of a family coat of arms or a mention of her family, at all. But, it just appears that she's once again bucking tradition and forging ahead with her own, independent crest.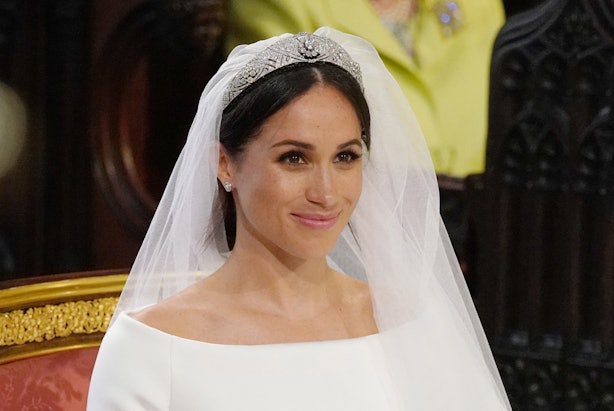 Prior to her wedding to Prince William, Kate Middleton's father, Michael Middleton was granted a Middleton family coat of arms, as the Daily Mail reported. After her father was given the coat of arms, the Duchess of Cambridge was then able to use the emblem, as well, along with the entire Middleton family.
More to come…
Source: Read Full Article