'RuPaul's Drag Race' Winner, Trixie Mattel, Raised Over $60,000 for Various Charities, Thanks to Her Weekly 'Twitch Tuesdays'
She's more than just a legend, icon, and star. Trixie Mattel is using her platform to raise thousands of dollars for charities like the Minnesota Freedom Fund and The Trevor Project. Learn more about RuPaul's Drag Race: All-Stars 3 winner Trixie Mattel and her "Twitch Tuesday" streams here.
Trixie Mattel launched 'Full Coverage Fridays' and 'Twitch Tuesdays' 
Aside from her Drag Race stardom and cosmetics company, Trixie Mattel is an unapologetic fan of video games, even playing with Katya for their YouTube series, UNHhhh.
With the coronavirus (COVID-19) pandemic impacting Trixie Mattel's world tour, she took her audience online for two weekly programs. One of those features the drag performer covering her favorite songs on YouTube. Everything from Katy Perry to Avril Lavigne, Trixie Mattel performed live, while answering questions in between.
She titled the series "Full Coverage Fridays." The other featured the drag performer doing one of her favorite things — playing video games. This series featured the drag performer on the platform, Twitch, every Tuesday.
With every live broadcast, Trixie Mattel raised money for different nonprofit organizations. Thanks to an Instagram post, fans saw that they've raised about $66,000 since the series premiered earlier in 2020.
Trixie Mattel picks different charities to raise money for with 'Twitch Tuesdays'
Over the course of a few weeks, Trixie Mattel and her fans raised over $60,000 for a number of charities. Most recently, that includes charities involved with the Black Lives Matter movement. Following the death of George Floyd, Trixie Mattel elaborated on Twitter about her choice to support them.
"I am proud to say I am not neutral and I am not with oppression. Twitter isn't my usual form of activism, but I am here to remind all of you that black lives do matter. Love and support to the people of color in our life who are scared. I want better for you today and always," Trixie Mattel tweeted.
"Also let's do Twitch Tuesdays for an appropriate charity! Please tell me some of your favorite and most effective charities helping POC! I will research this week with my personal computer," she continued.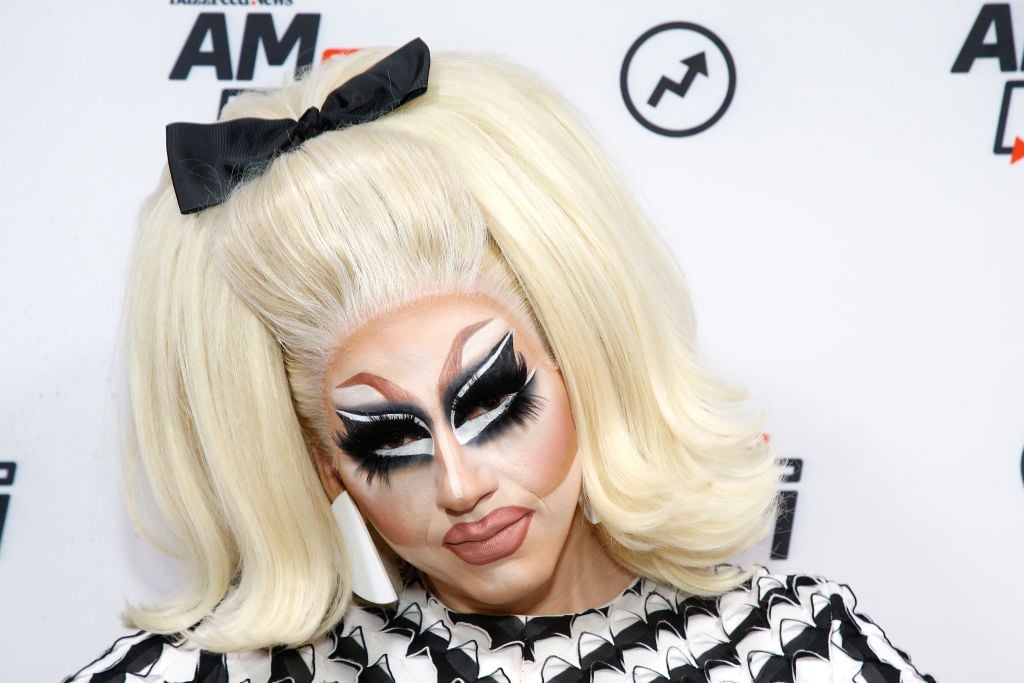 Fans can also find Trixie Mattel on her social media platforms and on WOWPresents Plus
Aside from her solo projects and on social media raving about All-Stars 5 contestant, Shea Couleé, fans can find Trixie Mattel on the streaming platform WOWPresents Plus alongside her season 7 sister, Katya Zamolodchikova. Together, they branched off to create an at-home version of their comedy series, titled "Trixie and Katya Save the World."
Music by Trixie Mattel, including her recently-released album, Barbara, and her chart-topping albums Two Birds and One Stone, are available for streaming on Spotify, Apple Music, and most major platforms. Fans can also see her in episodes of Secret Celebrity Drag Race, RuPaul's Drag Race season 7, and All-Stars 3.
RELATED: 'All-Stars' Rules Are Officially 'Suspended' for 'RuPaul's Drag Race: All-Stars 5' — What Could That Mean for the Competition
RELATED: Former 'RuPaul's Drag Race' Contestants, Trixie Mattel and Katya Zamolodchikova Debut their 'UNHhhh' podcast
Source: Read Full Article