'Spy x Family' Episode 10: Release Date, Time, Preview, & How to Watch
Spy x Family Episode 9 focused primarily on Loid and Yor Forger, but the anime's next chapter promises to shift back to Anya's storyline. After a tense visit to the Forger household — followed by friction between its patriarch and matriarch — it looks like things are back to normal. Of course, Twilight still needs to work on Operation Strix. A dodgeball game at Eden College could complicate that endeavor. So, what's the release date and time for Spy x Famly Episode 10?
[Warning: Spoilers ahead for Spy x Family Episode 9, "Show Off How in Love You Are."]
'Spy x Family' Episode 9 saw Twilight questioning Yor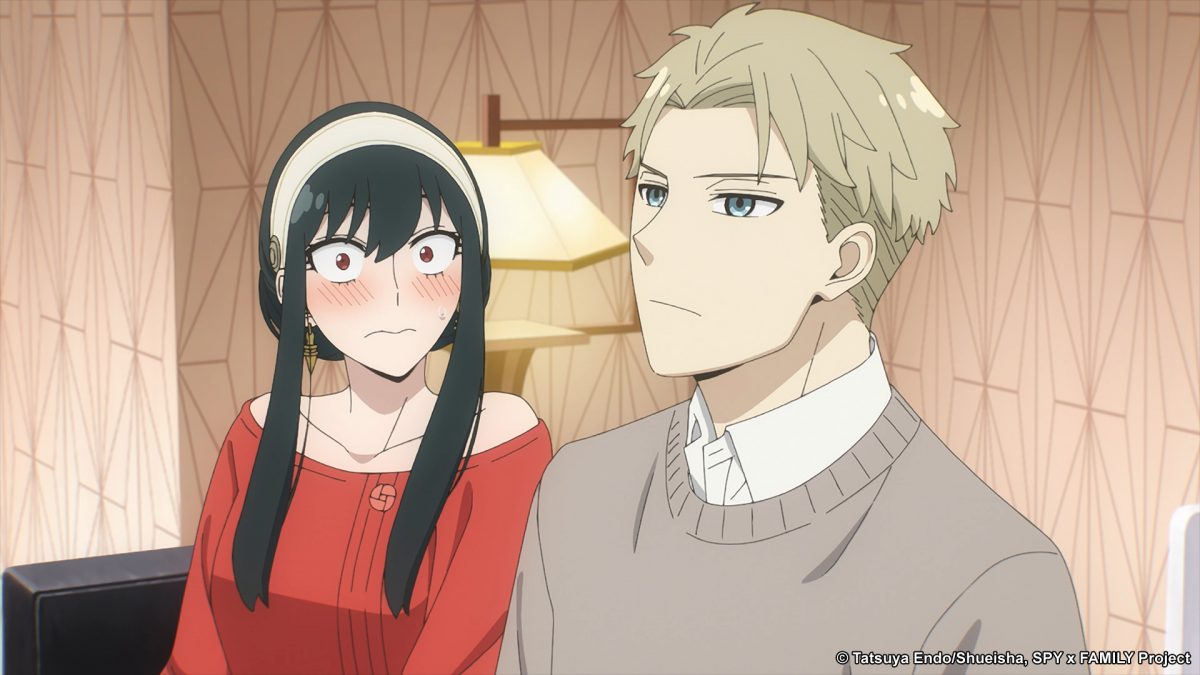 Spy x Family Episode 9 picks up in the middle of Yuri's visit, with him demanding that Yor and Loid kiss to prove they're really married. They almost do, but Yor's brother changes his mind at the last minute. His belligerent behavior earns him a few slaps from his sister before he departs. And although Loid attempts to keep things cordial — friendly, even — Yuri vows to expose their union as a lie.
That's an ominous place to leave things, especially since Loid and Yor are being dishonest. Fortunately, Loid already knows that Yuri is part of the secret police. In "Show Off How in Love You Are," he embraces his Twilight persona fully, even investigating whether Yor is trying to spy on him as well.
His efforts turn up nothing unusual, and the Forgers are back to normal by the time the episode ends. It looks like Spy x Family Episode 10 will shift focus back to Anya on its release date. When exactly is that?
When does 'Spy x Family' come out? Episode 10 release date and time
It's been a while since fans got an update on Anya and Damian, but Spy x Family Episode 10 promises to change that when its release date arrives. So, when do new installments come out?
New episodes of Spy x Family Season 1 debut every Saturday, broadcasting first in Japan and coming to streaming platforms shortly after. The Japanese broadcast typically takes place at 11 p.m. JST, with the anime arriving on Crunchyroll and Hulu at the following times:
PST: 8:30 a.m.
CST: 10:30 a.m.
EST: 11:30 a.m.
GMT: 3:30 p.m.
CEST: 5:30 p.m.
AEST: 1:30 a.m.
Judging by the preview for the next episode, things could get heated at Eden College — and that will likely have larger implications for Twilight and his mission.
The preview for episode 10 returns to Anya and Damian
Now that we know the release date for Spy x Family Episode 10, what can fans expect from it? The brief preview for the coming episode teases a return to Eden College. It looks like Anya and Damian will find themselves playing a game of dodgeball. And with Operation Strix in the works, even that's likely to be a big deal.
It's hard to say if they'll be on opposing teams or not, but it looks like things get heated either way. Hopefully, this doesn't set Twilight's plans back even further (but if we're being honest, it probably will).
With Anya and Damian's relationship already on shaky ground, this chapter could prove a turning point — for better of for worse. It's not one fans will want to miss. So, how can they catch the latest installment when it drops?
How to watch the next chapter when it hits Crunchyroll and Hulu
International viewers hoping to catch Spy x Family Episode 10 on its release date will need a Crunchyroll or Hulu subscription to do so. Fortunately, those this far into the series probably already have one.
If not, Crunchyroll premium subscriptions begin at $7.99 per month, with increases for plans with additional features. Meanwhile, Hulu charges $6.99 per month for its plan with ads and $12.99 per month for its ad-free option.
Both streaming services provide an outlet to watch anime on, including Spy x Family. Wherever fans choose to tune in, they're probably in for more entertaining antics.
Spy x Family Episode 10 arrives on June 11, 2022.
For more on the entertainment world and exclusive interviews, subscribe to Showbiz Cheat Sheet's YouTube channel.
Source: Read Full Article