'Stranger Things' Fans Need To Brush Up On This Iconic Director's Work Before Season 3
Watch out, Hawkins, the Duffer brothers are reportedly drawing inspiration from one of cinema's greatest horror maestros for Stranger Things Season 3. In a new interview with the Italian website, Bad TV, executive producer Shawn Levy revealed that Stranger Things Season 3 will be inspired by John Carpenter, at least in part. Carpenter is known for his high octane action films and goosebump-inducing horror movies, including The Thing, Halloween, The Fog, and They Live.
As reported by CBR, Levy revealed that Season 3 will have a combination of inspirations, with an emphasis on action classics and Carpenter's horror films. He explained,
Levy went on to call the next season "by far the most ambitious" season yet. Of course, he wouldn't elaborate on what that entails. That's part of Stranger Things' charm though — it always leaves you guessing. Still, the Carpenter hint could be a big one, and it goes hand in hand with what David Harbour told Deadline in mid July. Since Season 3 is set in the summer of 1985, it seems the show will be drawing on that rich well of pop culture. Harbour said,
He wasn't kidding either; 1985 was a huge year for iconic movies, including Back to the Future, The Goonies, Fright Night, and A Nightmare on Elm Street. Not among the 1985 releases? Anything from Carpenter.
Carpenter did releases Starman in 1984. The romantic sci-fi film focuses on Jeff Bridges' alien character who comes to Earth on a scouting mission after intercepting a message in space that claims humans wants to make contact with other life forms. Upon his arrival, the Starman is met with hostility, and he convinces a human woman to help him cross the United States so that he can return to his home world.
If Starman has any impact on Season 3, perhaps it could delve into the origins of the Upside Down. Are the inhabitants there all hostile? Dustin's bond with Dart seemed to illustrate that the creatures could form some level of attachment. And it's hard to believe that Demogorgans are the only inhabits of the Upside Down — whatever the Mind Flayer is, it's far more advanced than your standard Demogorgan.
Starman could also point to a return for Dr. Brenner. Starman is pursued by the government from the moment he lands on Earth. They want to dissect him, and figure out what makes him tick. This feels similar to the way Dr. Brenner treated Eleven and the other children that he experimented on at Hawkins Lab.
The Carpenter effect could be less literal though. Instead of Stranger Things drawing from a single movie, the third season could channel the mood of the director's films. One thing nearly all of his films had in common was a sense of unease and distrust — sometimes it was a distrust of the government, like in Starman, and other times it was a distrust in the people closest to you (see The Thing).
Season 3 may find the characters put at odds with each other in some key way that will change the course of their summer. Given how weird things tend to get in Hawkins, anything is possible.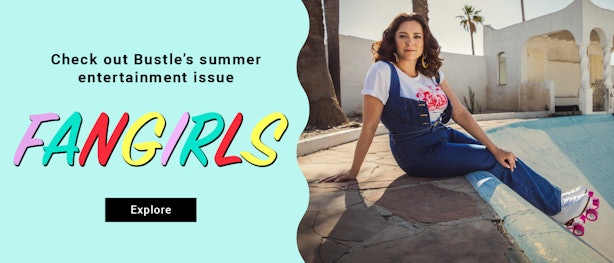 Source: Read Full Article