The Kardashian Family's Quotes About Kylie & Travis' Relationship Are A Mixed Bag
If you have siblings, you know there are two, typical routes you can go when it comes to their relationships. You can either have a laissez-faire, laid-back approach, where you listen and only give your two cents when asked — or you can be fiercely protective with your B.S. radar fine-tuned and your phasers set to stun. The Kardashian family's quotes about Kylie Jenner and Travis Scott's relationship are somewhere in the middle.
Kylie and Travis have secured their spot on the "It Couple" throne by collectively killing it when it comes to fashion, music, business, and enviable IG aesthetics. After striking up a whirlwind romance in 2017, the two went on to have a golden year, with their baby, Stormi, and the trap carnival that was the "Astroworld" tour to thank for that. Early 2019 did bring a bit of a bump in the road with the alleged Jordyn Woods-Tristan Thompson cheating scandal — and the rumored Travis cheating drama that unfolded after it.
After some much needed family time in Punta Mita, Mexico, it looks Kylie and Travis are back on track. Even though Kylie has worn diamond rings on her left ring finger before, fans have a hunch that this time, Kylie's ring is an engagement ring. The fact that she and Travis haven't stopped calling each other "wifey" and "hubby" isn't helping. Although, who can be mad when their relationship seems so wholesome and promising? Here's a round-up on how the fellow Kardashian-Jenner clan feels about our First Couple of Instagram.
Kim: Full-on big sister mode
Kim K stopped by to The Ellen Show back in November 2018 to fill Ellen DeGeneres and viewers at home in on how Kanye West's foray into fatherhood and how the Kardashians were dealing with Tristan Thompson fall-out (circa April 2018, when reports of Tristan's cheating broke right before Khloé Kardashian went into labor). DeGeneres mentioned that Travis was on the show, saying, "I think everybody here was surprised how sweet he was." To which Kim just responded, "Yeah." and everyone laughed.
Realizing that the audience read her short response as shade, Kim elaborated and said, "Yeah, he's so sweet! I think sometimes when you have a persona or whatever, your image is out there. And when you get a chance to talk to someone, you really get to see what they're about."
Her protective big sister mode did kick this past December. YouTuber Christian Adam set the internet ablaze by leaking a picture of him dolled up as Travis — signature ripped jeans, blonde braids and all — making out with a woman on a balcony. He later bragged about it on social media and his YouTube channel.
Kim came in hot and tweeted, "I hate that I am bringing attention to this, but this is absolutely disgusting that you would find this funny to mess with Travis and Kylie, who just started a family together. This is really damaging to relationships, families, and is just so wrong!"
Khloé: Big sister mode, part 2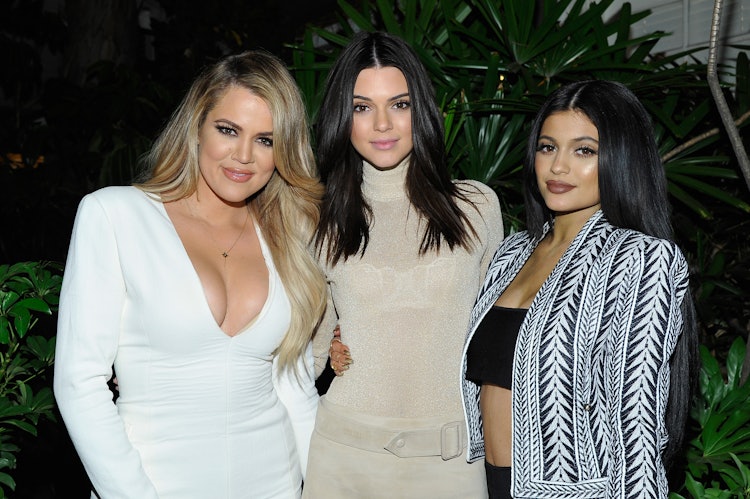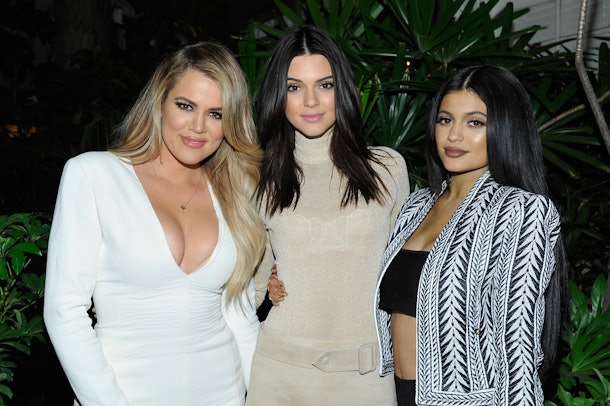 Khloé also came to Travis and Kylie's defense, tweeting, "People are absolutely disgusting! The mind games this would do to somebody… That is so completely not OK! This person should be so ashamed of themselves! What filth."
Other than that, Khloé has kept to herself.
Kourtney: Crickets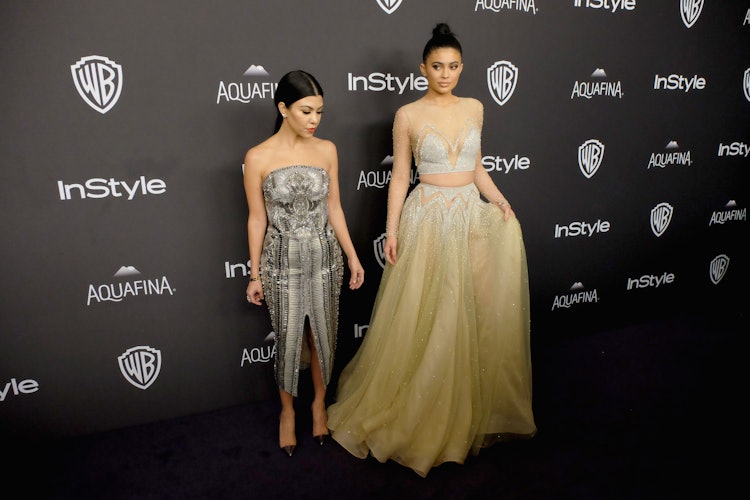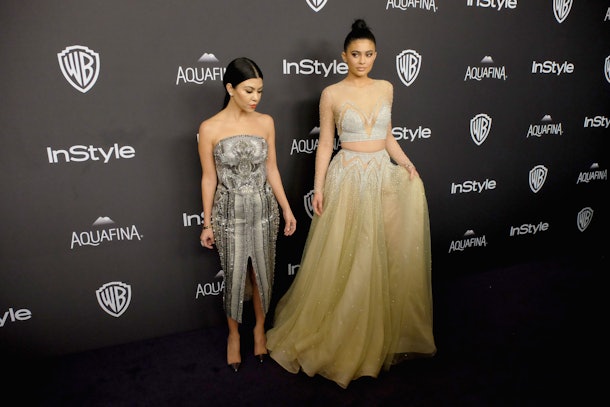 When it comes to Kourtney's comments on Travis, it's radio silence.
Kendall: Also, crickets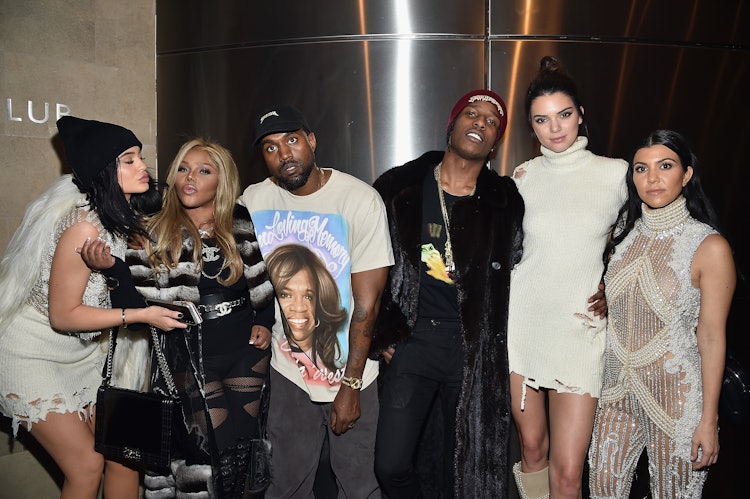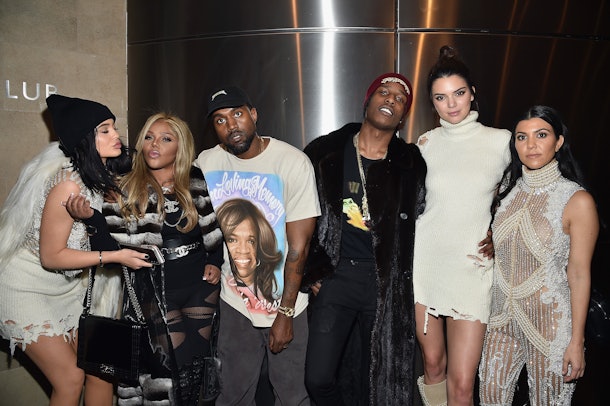 Kendall has also been tight-lipped when it comes to Travis. Again, there could be a very specific reason for that. Kendall and Travis used to be close friends, outside of Kylie's relationship with him —some even speculated that Kendall and Travis had a fling. (Elite Daily has reached out to reps for Kendall and Travis about their rumored romance and did not hear back in time for publication.) Kendall attended Travis' release party for Rodeo in 2015 and Travis came to Kendall's 21st birthday in 2016.
Kris Jenner: "He's so great"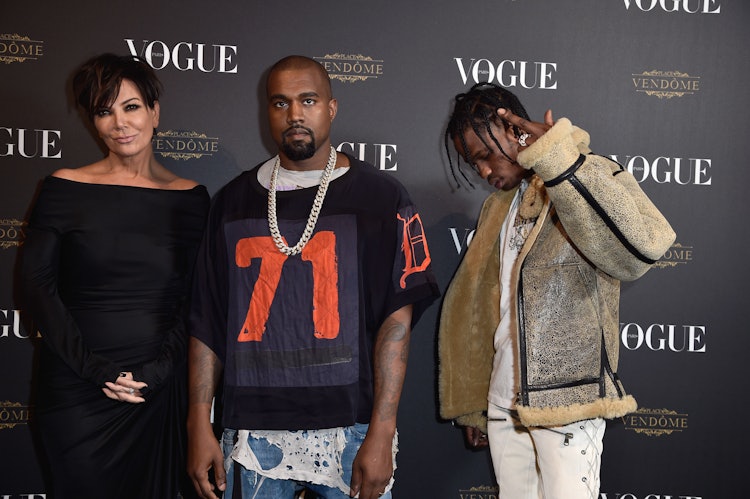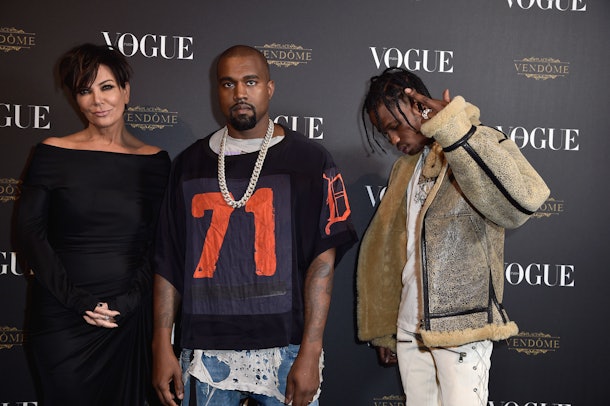 And there's Kris Jenner, who, out of everyone in the Kardashian-Jenner clan, isn't ever shy about speaking her mind. When asked about Travis at a press conference in March 2018, Kris said, "He's so great. He's really, really great — really attentive — and couldn't be cuter with Kylie." Which is a big deal, because you have to be a remarkable person to win the approval of Kris. She's a matriarch who's seen it all when it comes to her daughter's partners (major side-eye to a few key picks).
This was shortly after Stormi was born, so reporters dug in and asked for specifics on whether Travis changes diapers. With her typical Kris Jenner quick wit, she responded, "You know what? I haven't really seen him change a diaper, but I'm never there at diaper time."
Kris let her sharp sense of humor fly again in January 2019, while fielding rumors of Kylie's secretly marriage to Travis. "if you hear something," Kris said. "You better call my cell." She went on later to say that the couple was "great" and "really terrific."
While the Kardashian-Jenner clan don't collectively have a lot to say, it seems like Travis is fitting in just fine — and will be sticking around for a bit.
Source: Read Full Article