Very Cavallari's Justin Anderson & Austin Rhodes Are Engaged! All the Details on Their Proposal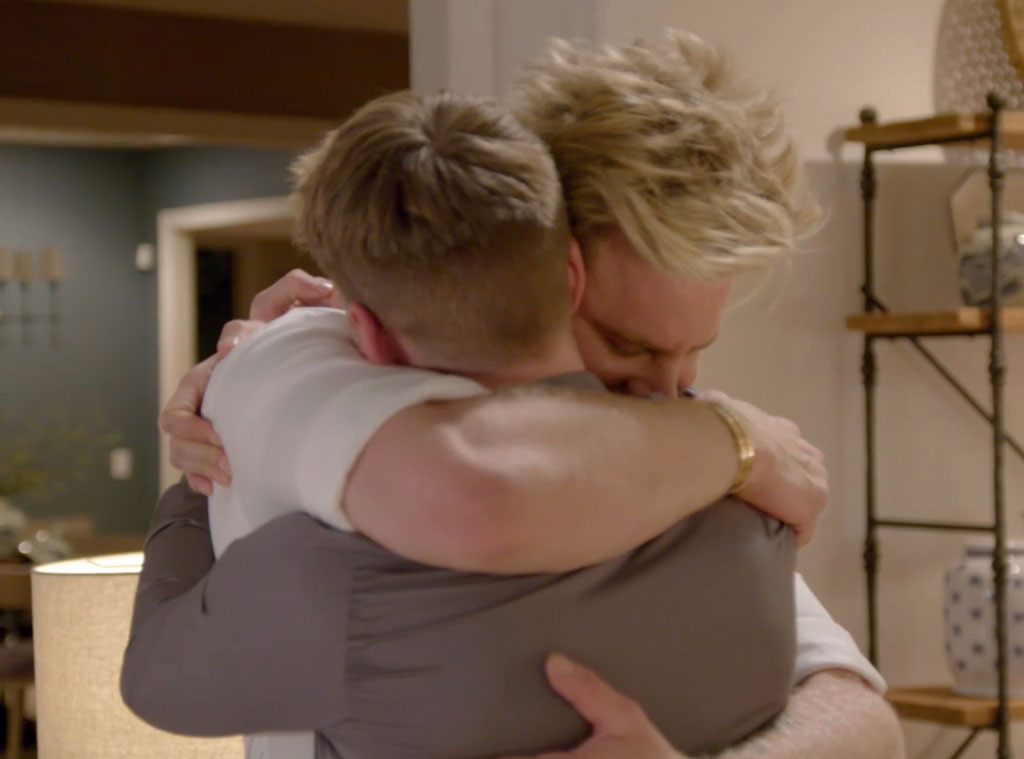 E!
A Very Cavallari engagement.
On tonight's season 3 finale, Kristin Cavallari's BFF Justin Anderson finally got down on one knee and asked his love, Austin "Scoot" Rhodes, to marry him. While this was something the Scream Queens actor wanted for some time, Justin revealed to E! News that his beau didn't see the proposal coming.
In order to make it the perfect proposal, Justin had Scoot's twin brother Aaron Rhodes and his own sister Malia Anderson waiting in the garage as a second surprise. Of course, best friends Kristin and Jay Cutler were there as well.
"Scoot wanted a quiet engagement. So, that's what I went with: cooked him his favorite meal and we ate dinner at our favorite cozy place in the house by the fire in Nashville," the celebrity hair colorist shared in an exclusive statement to E! News. "I know how much it meant to Scoot that his twin brother was there, so I had Aaron and my sister Malia in the garage with Kristin and Jay watching from behind the cameras. He was completely shocked and had no idea it was coming."
After cooking Scoot a delicious salmon dinner and pouring him a glass of wine, the duo made their way over to the couch, with Justin feeling like a "ball of nerves." Of course, as was documented on tonight's episode, the surprise proposal was almost ruined by the gang hiding in the garage.
"So, here I am about to propose to Scoot and all I can hear is people like, clunking around in the garage and I can't take my focus off that," Justin stated to the Very Cavallari cameras. "On top of it, I want to cry my eyes out. It's like, 'Oh lord! Is someone gonna mess this up?'"
Thankfully, Justin was able to power through the distractions and have a touching heart-to-heart with Scoot.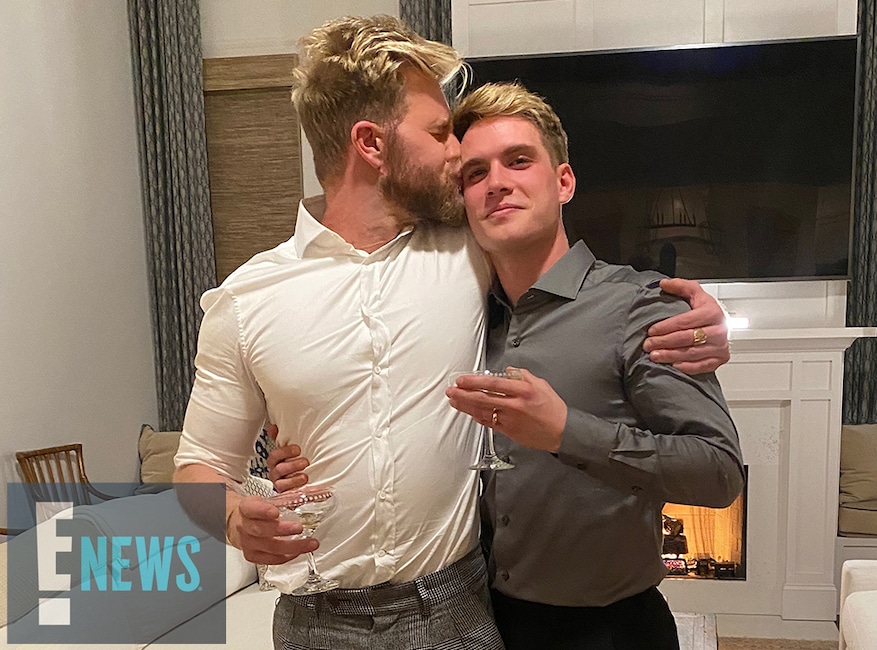 Justin Anderson
Engaged!
Justin planted a kiss on his fiancé's head moments after getting down on one knee!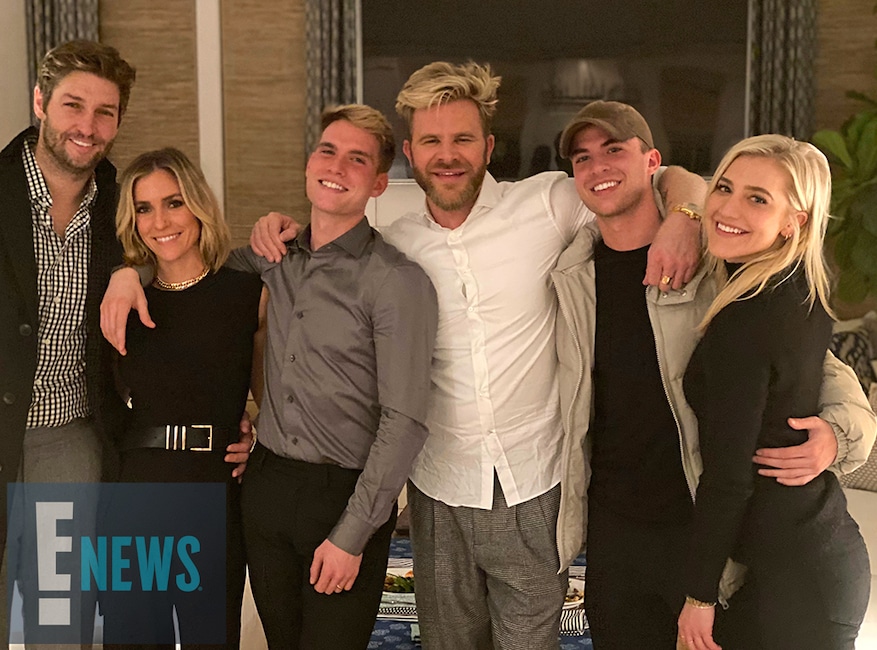 Justin Anderson
Friends & Family
The engaged twosome posed for a picture alongside their friends and family, including Kristin Cavallari, Jay Cutler, Aaron Rhodes and Malia Anderson.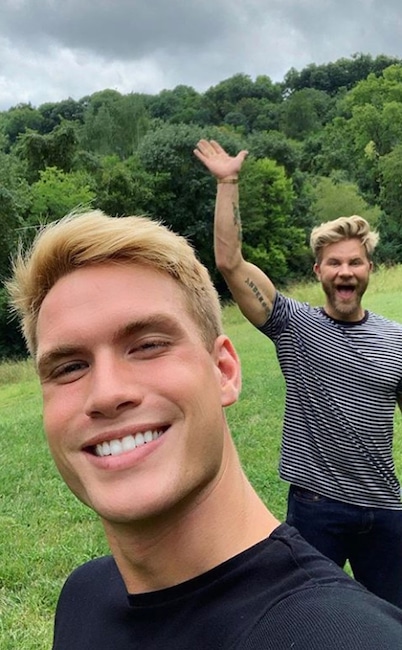 Instagram
Country Boys
"We're just a couple of Tennessee residents now!" Justin exclaimed. "We did it, Scoot ♥️"
Article continues below
Instagram
Holiday Fun
"I'm definitely at the point in my life where a large group of people for the holidays is unfortunately a big fat 'no thanks'" Justin wrote. "Hope your thanksgiving was exactly what you needed it to be! xo dad"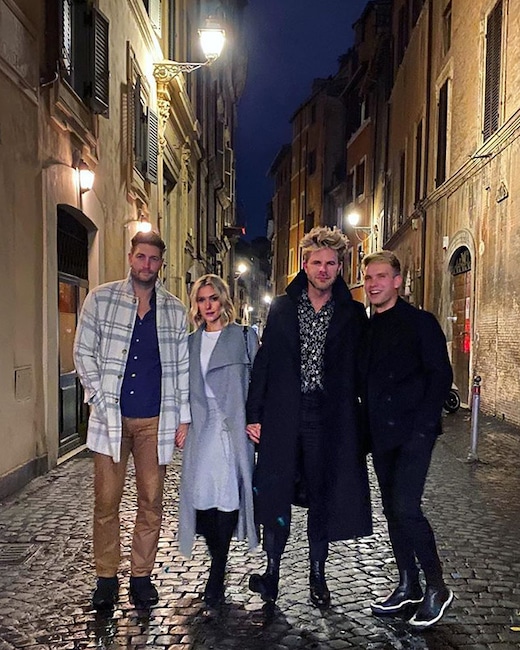 Instagram / Justin Anderson
Firenze
"four americans walk into an italian bar…" Justin captioned this couples' snapshot with Kristin Cavallari and Jay Cutler during the group's November 2019 trip to Italy.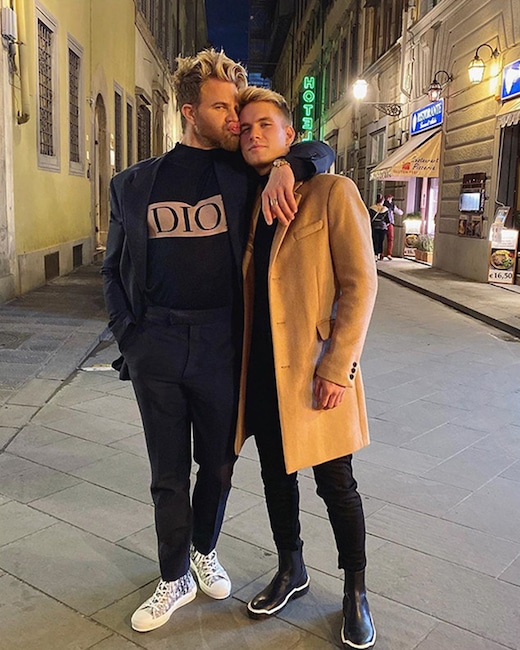 Instagram/Justin Anderson
When The Moon Hits the Sky…
"love is way too beautiful to be hidden in the closet [heart] and that's amore"
Article continues below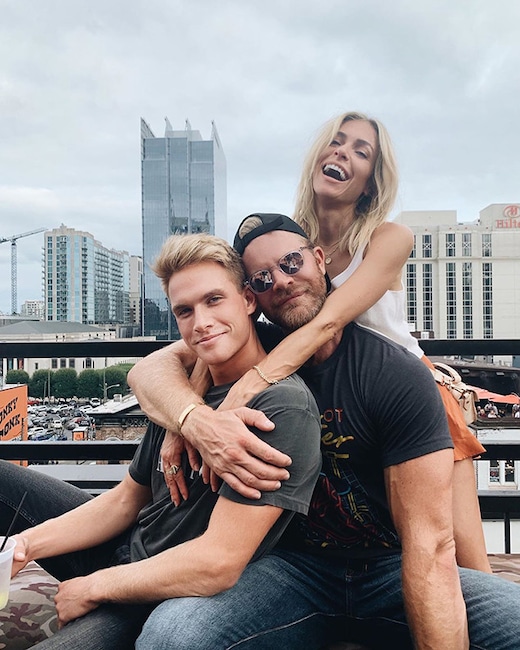 Instagram / Kristin Cavallari
Trio
Kristin, Justin and Scoot appear to be having a grand old time on this rooftop in downtown Nashville!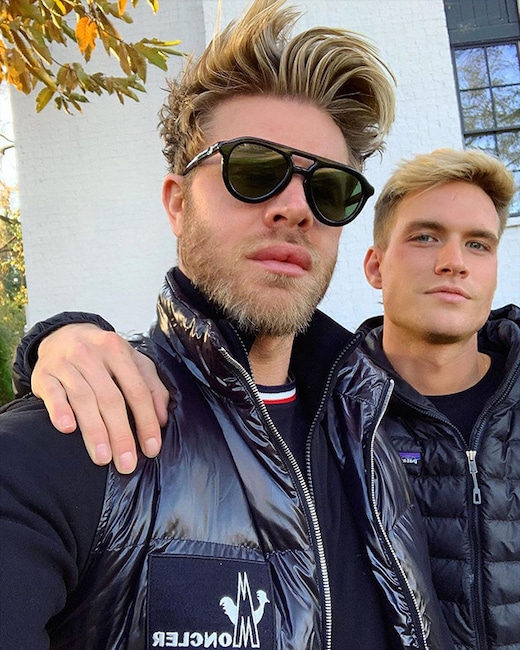 Instagram/Justin Anderson
Inspo
"we're def going into that season where my body type becomes something like- you can sort of tell i workout, but you can also tell i am not gonna say no if scoot suggests driving 30 mins to pick up enough mexican food for a big family at nashville's best mexican food spot and spend the night on the couch in our cozies," Justin wrote. "@rhodesaustin we had a craving"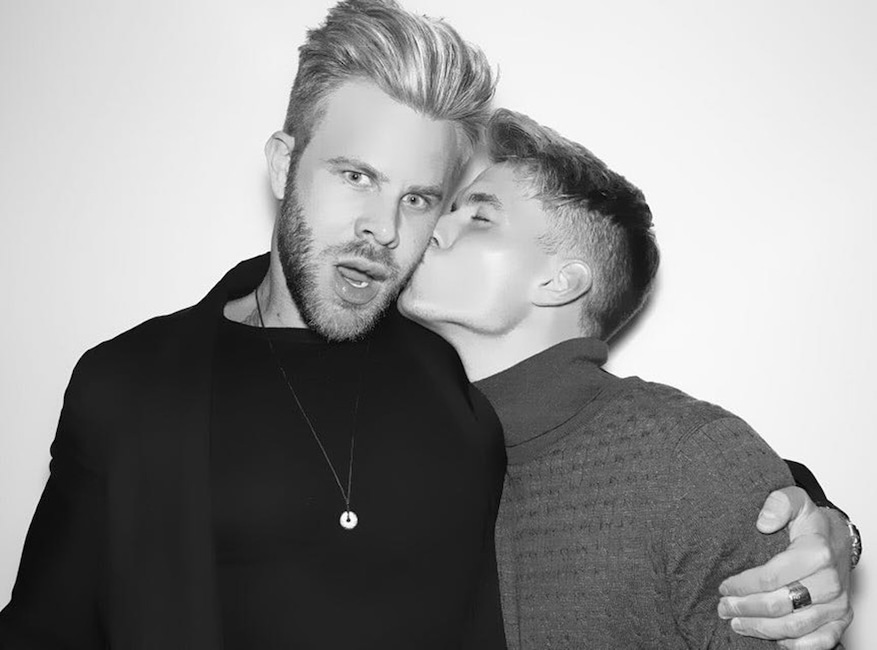 Instagram/Justin Anderson
Night Out
Justin and Scoot know how to have fun! "your dads went out last night," Anderson captioned the February 2019 post.
Article continues below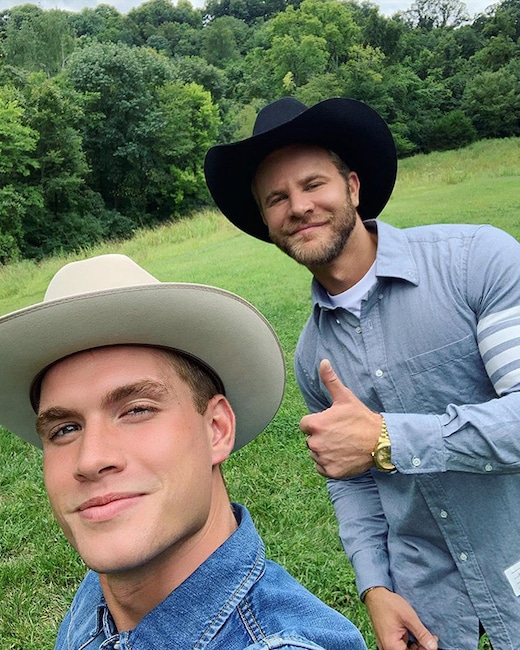 Instagram/Justin Anderson
Cowboys
Justin and Scoot are getting the hang of this whole Nashville thing!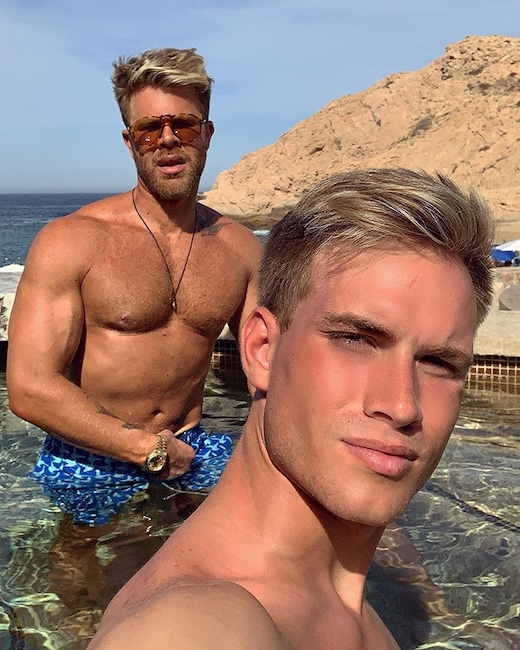 Instagram/Justin Anderson
Cuties in Cabo
"i'd smash if i saw this photo"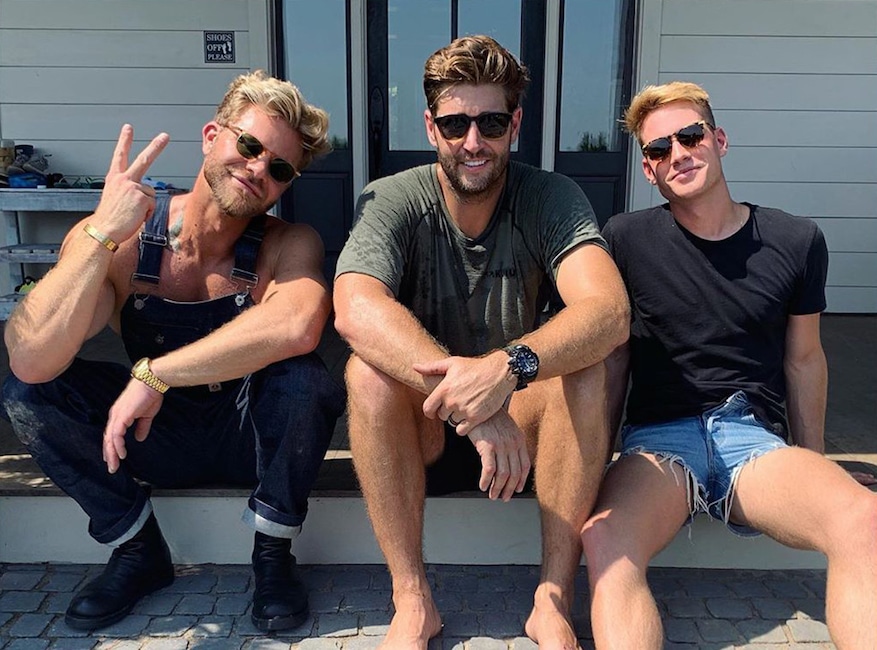 Instagram/Justin Anderson
Bros!
"up to no good when moms outta town," Justin joked, captioning an adorable photo that sees him and Scoot hanging out with Kristin's hubby while the Uncommon James boss was away.
Article continues below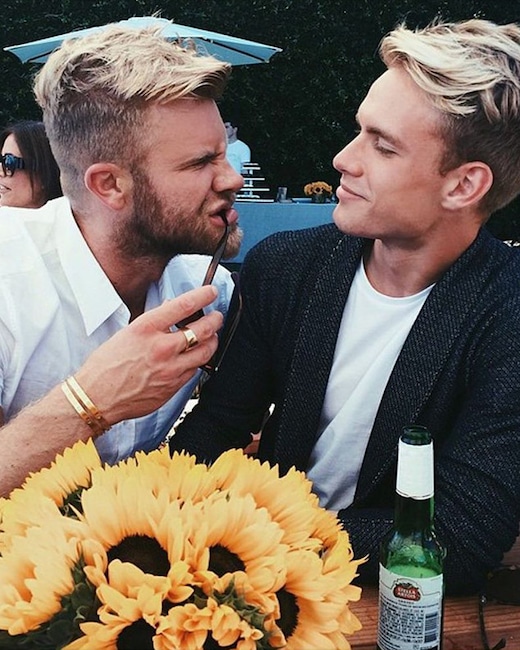 Instagram/Justin Anderson
Homecoming
Love is real, folks: "every time i travel alone i get super super emotional about you, scoot," Justin shared in early September 2019. "i'm on my back baby, heat up the nuggies. ♥️"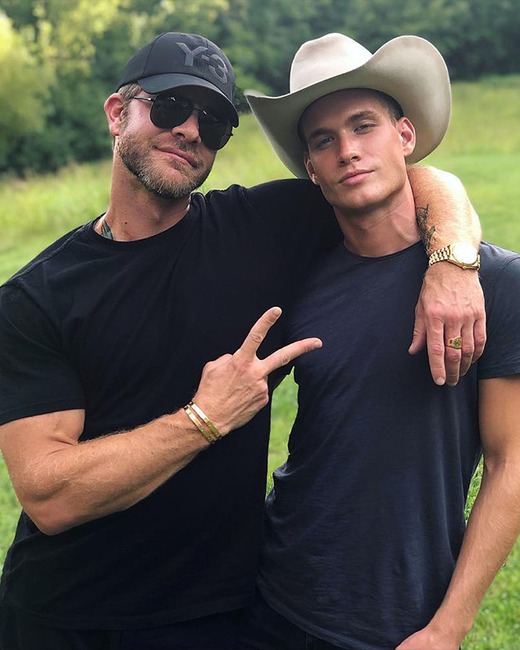 Instagram/Justin Anderson
Appreciation Post
"i'm thankful for the 5 best years of my life spent with this little boot scoot," Justin shared on Instagram last August. "fell in love with his big heart and his mid western sweetness… stuck around for the good times and constant laughs. no one i'd rather chase dreams with"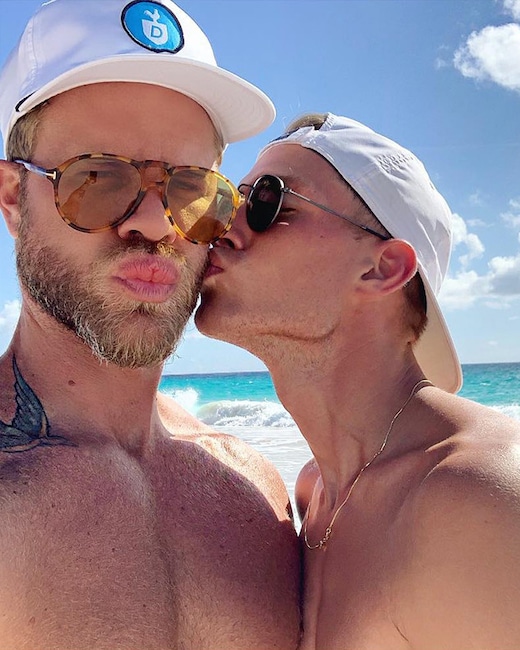 Instagram/Justin Anderson
Caribbean Getaway
Justin and Austin made the most of their island vacation during a July 2019 trip to the Bahamas. "harbour island was good to us," Anderson shared on IG. "we will be back"
Article continues below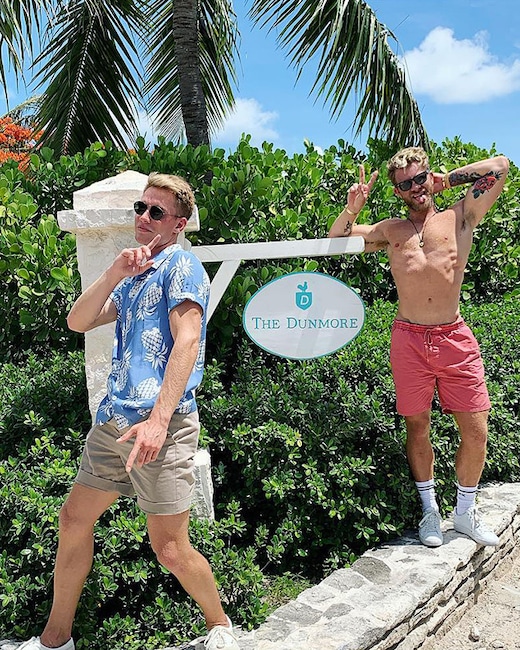 Instagram/Justin Anderson
Bahamas
Justin and Scoot on island time!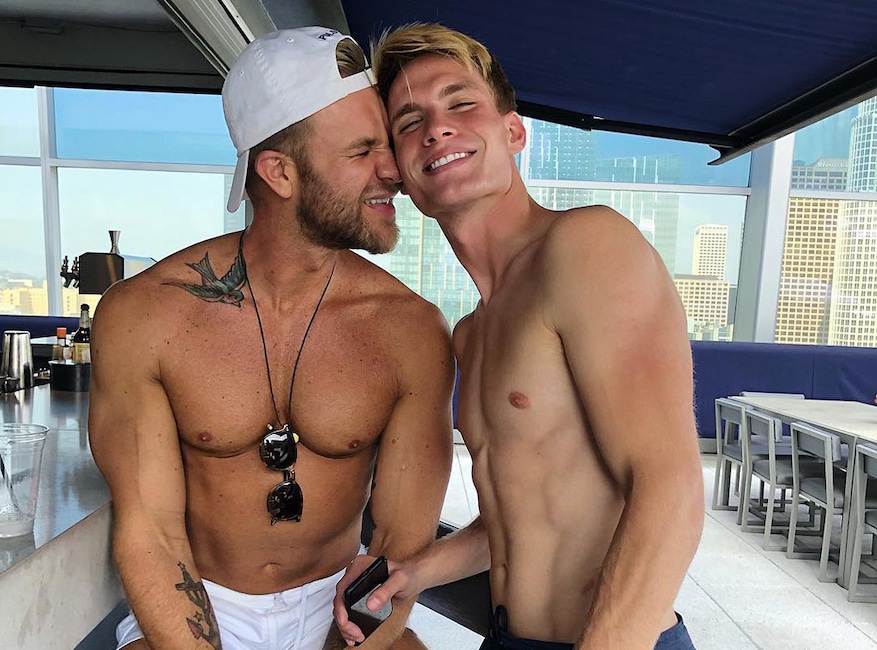 Instagram/Justin Anderson
#Goals
"something about us just works. i'm not even inspirational about relationships, but he's for sure my lil penguin."
Be sure to congratulate the love birds on social media! We know we will.
Source: Read Full Article