Why Meghan Markle Doesn't Owe Her Father or Sister Anything
With the arrival of baby Archie, it's no surprise the Markle family is once again causing drama. The relationship between Meghan Markle and her father, Thomas Markle, and her half-sister, Samantha Markle, has been strained for a while now. It seems that both Thomas and Samantha just can't stop themselves from spouting their opinions on Meghan's life to the media.
They have both stated they want to mend the rift and have a good relationship with Meghan, Prince Harry, and baby Archie, but at this point, is that even possible? Should Meghan give them another chance, or have they done too much damage?
In this article, we're going to break down the damage that's been done by both Thomas and Samantha, and explore the question of whether Meghan owes anything to her estranged family.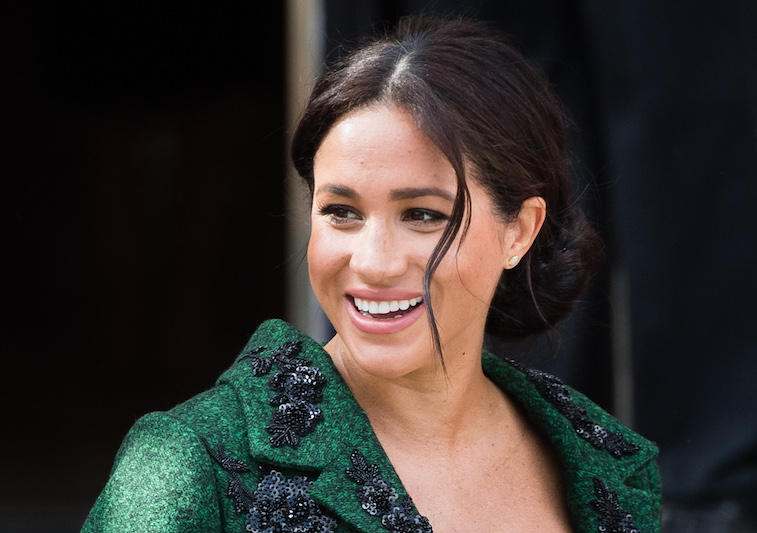 How Thomas Markle has harmed the relationship
The first hint that Thomas Markle may cause problems for the royal family came shortly after Meghan's engagement to Prince Harry was announced. Thomas was caught staging paparazzi shots in order to benefit financially. At that point, Meghan and the royal family advised him not to speak with the media, but it seems, they didn't hold it against him too much, because they still wanted him to walk Meghan down the aisle.
However, it seems something about the scandal upset Thomas, because he decided not to attend the royal wedding. Although, he stated health problems as the reason he missed the wedding, and he was checked into the hospital for heart surgery. Meghan was hurt and disturbed that her father would not make the wedding. Prince Charles ended up walking her down the aisle instead.
Finally, in a misguided effort to woo his daughter back, Thomas released Meghan's personal letter to the media, in which she asked him to stop spreading lies about her. This was the final straw for Thomas and Meghan's relationship. Meghan decided to cut ties with her father, and focus on her new family with Prince Harry instead.
How Samantha Markle has harmed the relationship
We heard from Samantha almost immediately after it was revealed that Meghan and Prince Harry were dating. She hit Twitter to criticize her half-sister, calling Meghan, "narcissistic," "selfish," and a "social-climber."
As if that wasn't enough, Samantha then announced that she was writing a tell-all book about growing up with Meghan. The book was first titled, The Diary of Princess Pushy's Sister. Talk about insulting!
Although, Samantha later decided to change the title to A Tale of Two Sisters, at the suggestion of her agent, because it "did not reflect Samantha's loving feelings for her sister."
Samantha seems like a driving force behind the family drama, because she also admitted that her father's paparazzi photo scandal had been her idea. Samantha continued talking to the media, giving multiple interviews, even after being asked by Meghan and the royal family to avoid speaking with the media. She repeatedly made disparaging comments about Meghan, and then alternates between blaming the media "vultures" and courting their attention.
Samantha even went as far as to claim the paparazzi made her and her boyfriend crash their car, even though there is no evidence of this or a police report confirming her accusation.
Samantha Markle blasts Meghan, again
Big surprise- Samantha is in the news again. After the birth of Meghan and Harry's son, Samantha told the Mirror that she felt it was wrong of Meghan not to invite Thomas to be a part of the celebrations. "It's said," Samantha said. "He should be involved. Being excluded is like a dagger through his heart. And poor Master Archie is not getting to know a creative, loving person."
Does anyone else feel that the use of the phrase, "poor Master Archie," is a bit insulting? To a baby? It seems that Samantha just cannot keep her opinions to herself. She also blamed Meghan's mother, Doria Ragland, by saying she thought Ragland should have stepped in and made sure his grandfather was a part of baby Archie's life. "She could have said, 'Get your dad out here.' But sadly, there seemed to be a lack of effort."
Even after all this, Samantha still insists she wants to stop the feud between them. "We always have been desperate to heal the rift, but it's up to Meghan to reach out now," Samantha said.
Why Meghan Markle doesn't owe her father or sister anything
Samantha, and to a lesser extent, Thomas, keep insulting Meghan on one hand and then saying they love her and want to be a part of her life on the other. Unfortunately, life doesn't work that way. Samantha, especially, has used the media to push herself into the spotlight. It all seems very selfish.
After all the damage that has been done to the relationship, Meghan doesn't owe Samantha or Thomas anything. She tried, several times, to reach out to them, and asked them not to speak to the media. But Samantha loves the attention, and we don't see any way she would agree to let that go. Unfortunately, Samantha is going to continue to spout her insults to the media until we all get sick of hearing it. Then she will fade into obscurity, while her half-sister remains forever, a favorite of the people.
Source: Read Full Article