Wine lovers will obsess over these cool accessories
You firmly believe that the difference between a good dinner and a great dinner is the wine that's served with the meal. You're an oenophile through and through, and as such, there's nothing better than drinking the perfectly balanced glass of wine.
The good news is that there's a slew of products on the market, from aerators to personalized wine subscription services, that can help wine lovers enjoy the best possible tasting glass of red, white, rose and bubbly.
Case in point: These nine unique wine accessories and services below. Each helps you make the most out of your wine tasting experience, from the selection of the bottle to your last sip.
Better yet, all of these nine wine accessories and subscription services are currently on sale. Now that's something we can drink to.
50% Off World Wine Tour Collection: 18 Bottles of Wine + Free Shipping, now on sale for $162
Drink your way through the world with this Wine Tour Collection, an assortment of 18 bottles of vino that range from popular regions such as Spain, Italy, Chile and France. The set comes with 12 different grape varietals so that you can savor the flavors of a popular styles of wine, and learn more about them in the process. With this deal, wine lovers can score 50% off their order of the World Wine Tour.
Winc Wine Delivery: 4 Bottles, now on sale for $26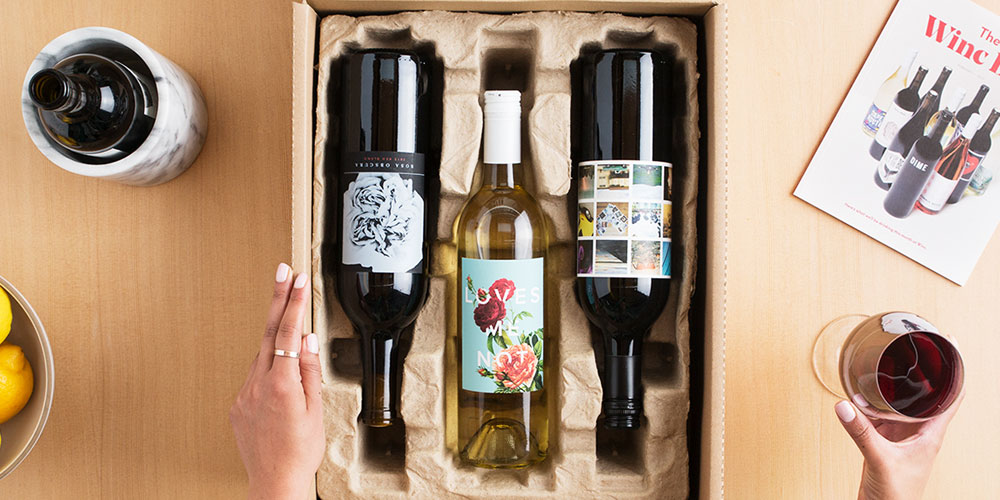 You love the idea of a wine subscription, but hate that these overpriced boxes tend to come with varietals that don't quite suit your tastebuds. Winc Wine delivery's personalized boxes solve that problem by assessing your palette and matching four bottles of wine that suit. Each bottle of wine also comes with information about the wine, the vineyard it comes from and food pairings to try along with it. Currently, new Winc members can get a $53 credit for $26 that covers the cost of four bottles of vino.
Stainless Steel Double Walled Wine Glass With Lid, now on sale for $21.99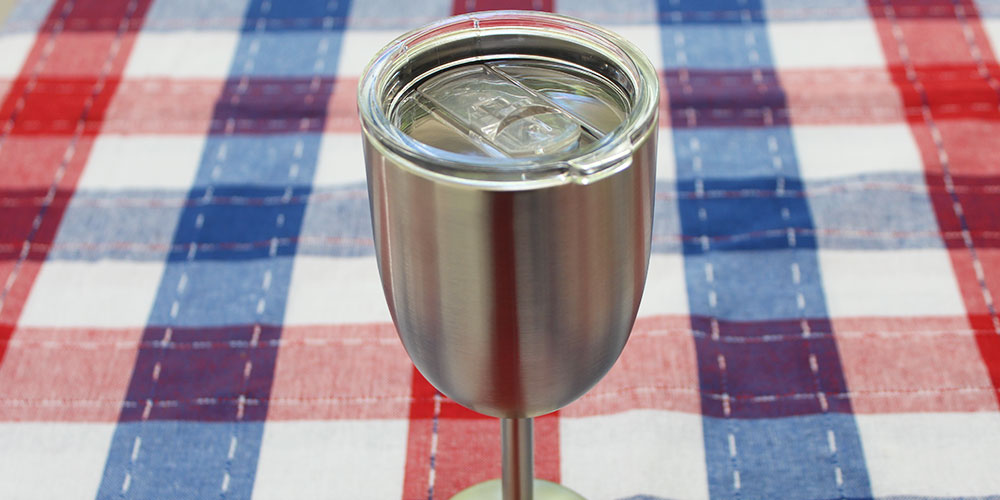 Warmer weather is right around the corner, and with the change in seasons comes the excuse to get outside for alfresco meals. Bring along this Stainless Steel Double Walled Wine Glass for your next BBQ or outdoor party. The travel tumbler can keep wine chilly, even when the forecast is the exact opposite. Right now, it also happens to be on sale for 45% off.
Vapur® 750ml Vintage Wine Carrier: Bundle of 2, now on sale for $11.99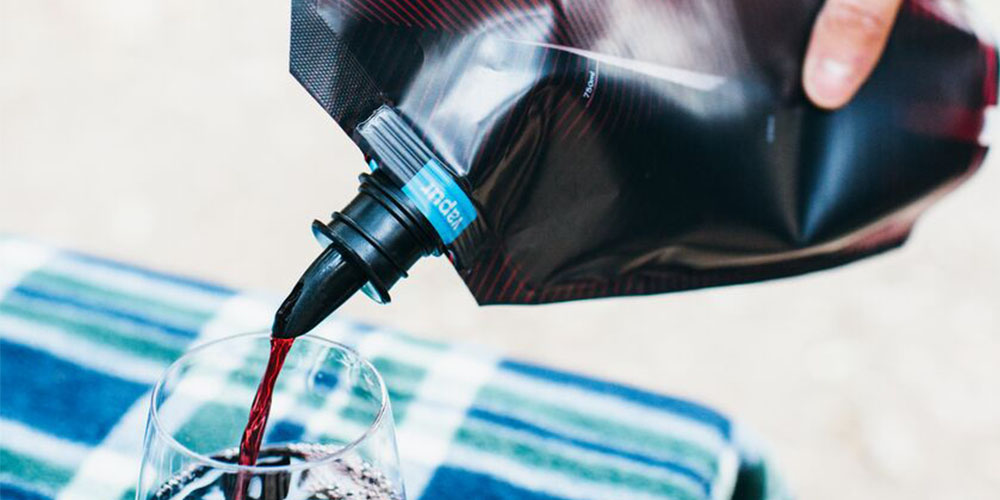 Another way to carry your wine outdoors is with The Vapur After Hours Vintage Carrier, which can hold up to one bottle of wine. It's perfect for picnics, outdoor events or any occasion where you don't want to deal with the weight or the safety issues of carrying around a breakable glass bottle. Plus, the design is freezable to help keep your wine perfectly chilled during the hotter months.
Wine Squirrel Sealing Decanter, now on sale for $65.99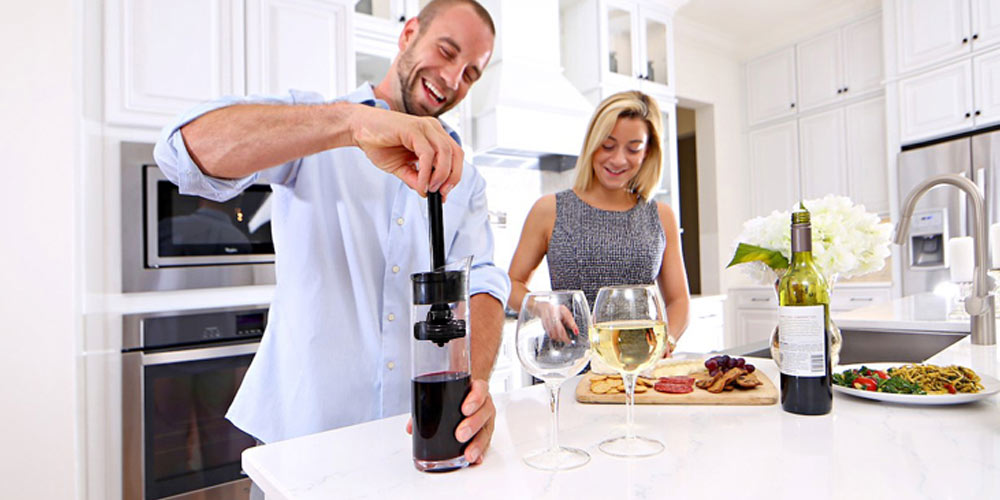 The Wine Squirrel solves the time-old problem of how to preserve your wine in the fridge for weeks on end. The device uses a patented sealing mechanism, that creates an airtight seal, keeping your drinks fresh for weeks after you've uncorked the bottle. Its new price drop to $65.99 also makes it one of the lowest prices of the Wine Squirrel we've ever seen yet.
Stainless Steel Wine Chilling Aerator, now on sale for $13.99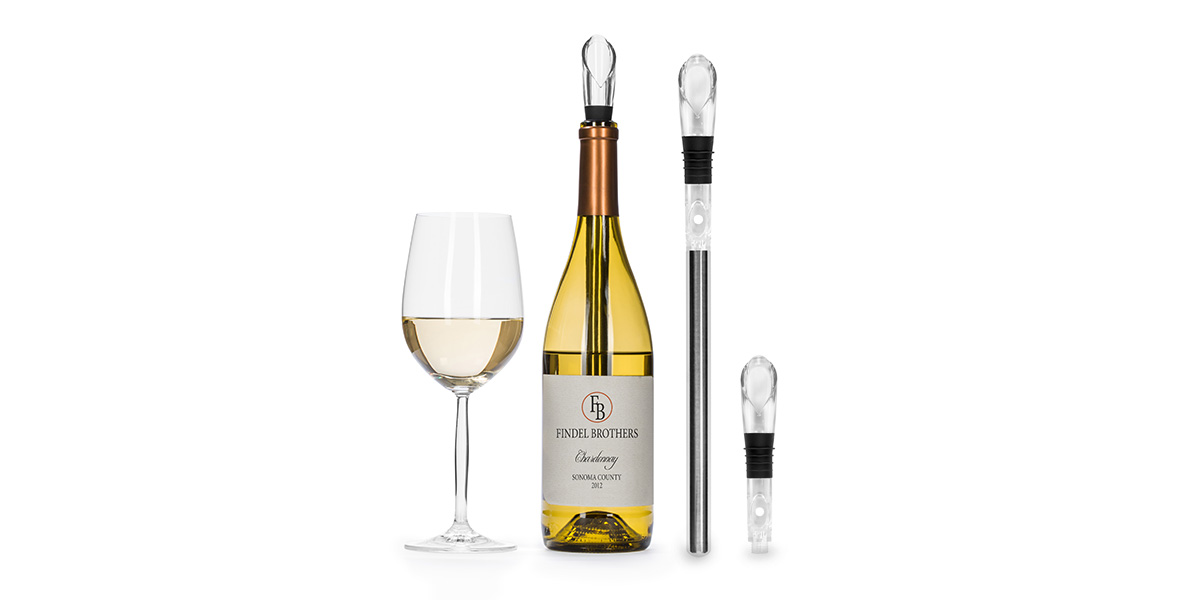 Keep your wine chilled and aerated at the same with this dual chilling and aerator device. The Stainless Steel Wine Chilling Aerator (now on sale for 53% off) helps enhance the flavors of your vino so that you get the perfect sip every time. Not bad for 14 bucks.
Digital Wine Bottle Thermometer, now on sale for $9.99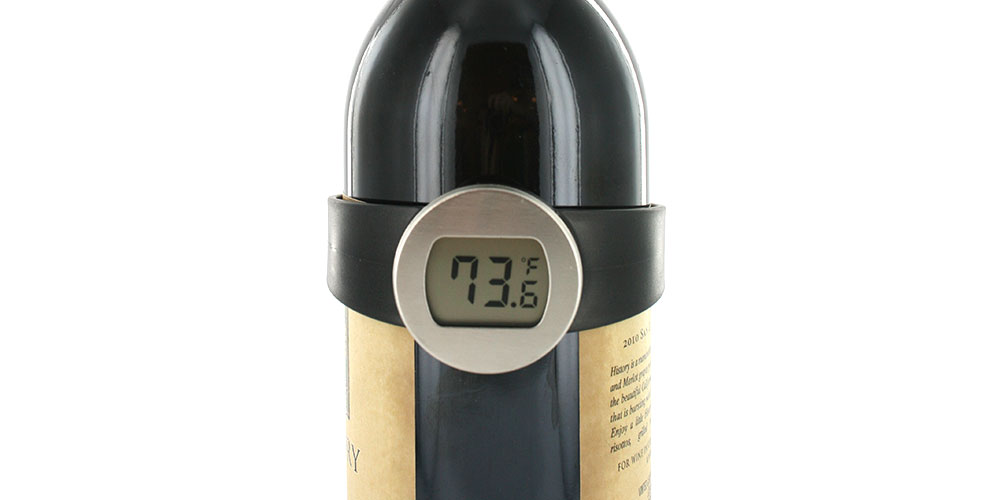 Drink your wine the way it was meant to be enjoyed with the Digital Wine Bottle Thermometer. This device attaches easily onto any bottle, giving wine drinkers a reading of its current temperature so that they can drink their libation at its peak of flavor. And if you're not entirely sure what the difference in serving temperature is for a Sauvignon Blanc versus a Cabernet Sauvignon, it also comes with a handy cheat sheet to help you out.
Electric Wine Aerator & Dispenser, now on sale for $59.99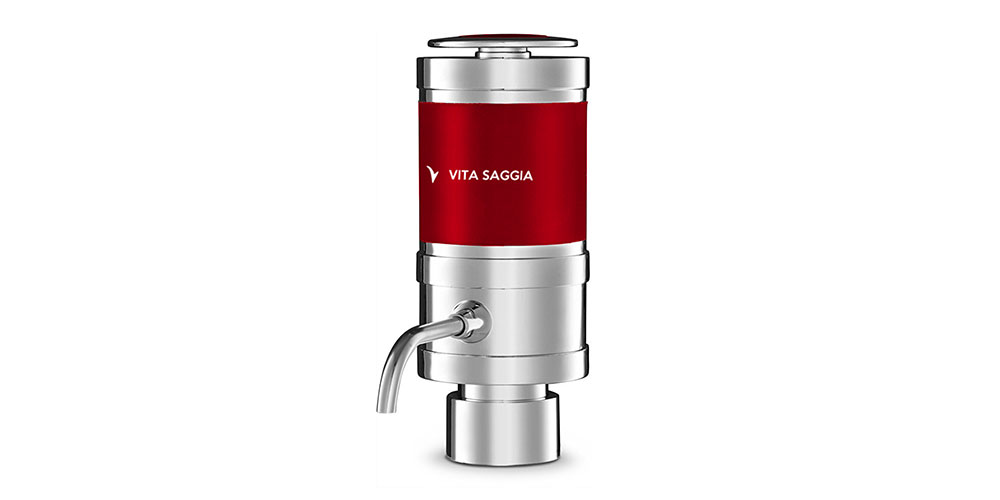 Why is aerating your wine so important? When you expose your wine to oxygen, it allows it to "breathe" and therefore enhances the overall flavors of the drink. If you want to get the best absolute taste from your bottle, its a device worth investing in. Good thing this electric option, which can deliver aerated wine with a push of a button, is on sale for 25% off.
Bubbly Blaster® Champagne Sprayer, now on sale for $89.99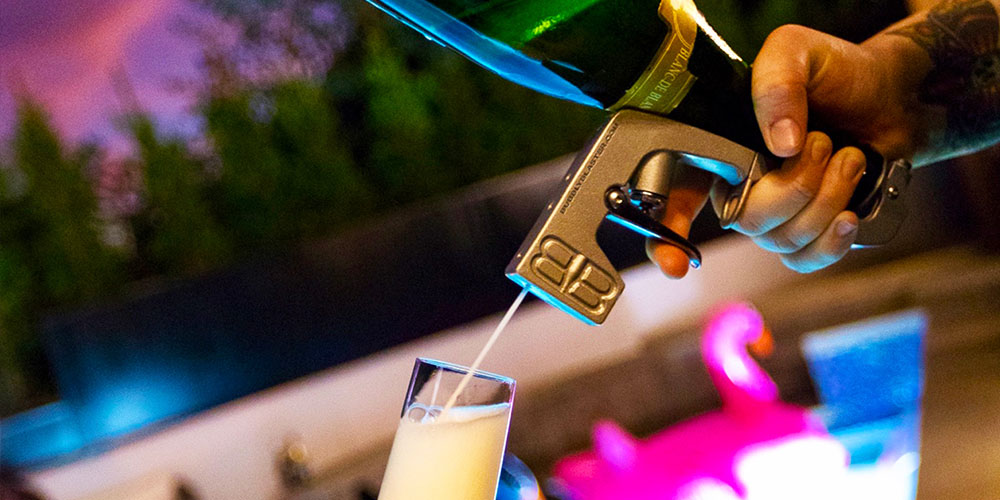 Ever wanted to turn your bottle of bubbly into a champagne-shooting style water gun? Apparently, you're not alone. That's why the Bubbly Blaster was invented. This gizmo can attach onto any champagne bottle and produce a stream of 30 feet of bubbly when you pull the trigger at full throttle.
Source: Read Full Article