6 Urgent Questions About the 'Jane the Virgin' Season-4 Finale
This post includes SPOILERS from "Jane the Virgin: Chapter Eighty-One."
The season-four finale of Jane the Virgin started out happy enough: Rafael found an apartment that he and Jane could actually afford. He was going to propose. Meantime, Petra was in love. Alba was officially a U.S. citizen. Unfortunately (or fortunately, if you like entertaining television), things went downhill fast and the episode ended with cliffhangers that will gnaw at you until the show returns for its fifth (and likely final) season. Here, six questions you need answered ASAP.
1. Is Michael really alive?
This is the biggie. He turned up at the tail end of the episode, and all we know for sure is that Sin Rostro — an unreliable source — told Rafael about him in the first place. Is it possible that "Michael" is merely an imposter disguised as Jane's husband? (Remember, Sin Rostro is a master of disguises.) Or did Michael fake his own death to protect Jane and Mateo from harm, which would have been a very Michael thing to do?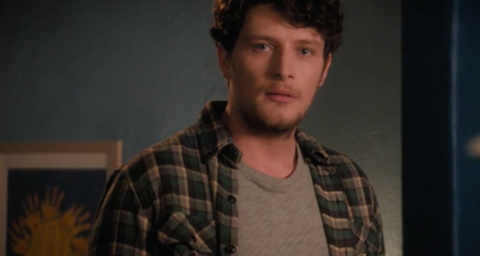 Also, does this mean Rafael told Sin Rostro where Luisa is, since that's the information she was after? It's hard to believe he sold his sister out like that.
2. If Michael really is alive, what happens to Jane and Rafael?
When Jane thought Rafael was upset over the identity of his birth parents — the information Raf initially thought Sin Rostro was holding over his head — she told him, "Whatever it is, we'll deal with it together. Because I love you and you're it for me — forever." She's madly in love with him; she was prepared to accept his marriage proposal. What happens now that Michael, her husband, is back in the picture? #TeamRafael.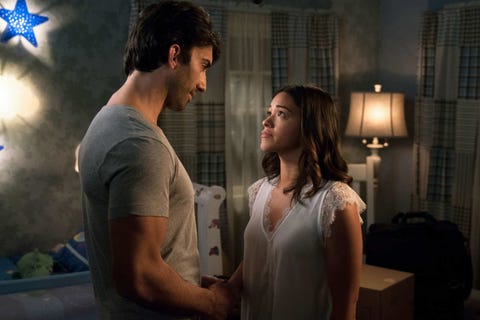 3. Who shot JR? (And does she die?)
It turns out Petra really did kill her twin sister, Anežka, which JR figures out when one of Petra's kids (I can't tell them apart) broke Petra's glued-together heel. This is devastating news, given that JR just got disbarred in order to clear Petra of all murder charges. The two had also just said "I love you" and were going to move in together. Bad timing all around.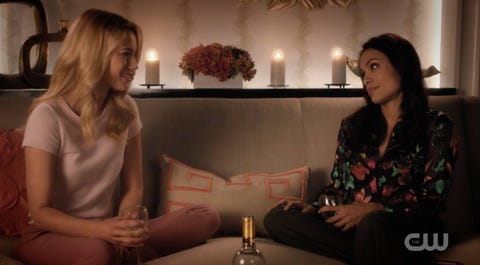 They broke up, but JR went back to Petra's room at The Marbella after getting a call from Krisha, Petra's ex-assistant, warning JR that Petra was in danger. JR entered the room just in time to jump in front of a bullet for Petra.
Will JR die? And who was holding the gun? Was it Miloš? Or perhaps it was Scott, Anežka's husband. Sure, he was supposed to be dead, but so was Michael.
4. Will Jorge break Alba's heart or will they live happily ever after?
Alba, now a U.S. citizen (and an excellent giver of party speeches), marries Jorge so that he can go visit his dying mother in Mexico and not worry about getting shut out of America forever (he's not a citizen himself). But Jorge recently turned down Alba's request to get back together (after she'd turned down his two proposals), so it's not meant to be a romantic marriage. Or so they say. The ceremony is lovely and sweet, and clearly these two belong together.
5. Will Xiomara return to good health?
The season didn't end with her being declared cancer-free, so it's unclear what her status will be when the show returns. It might depend in part on whether the show picks up right where it left off or jumps ahead in time.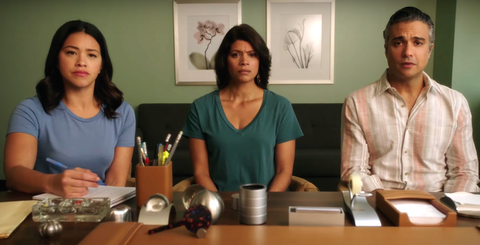 6. Will The Passions of Santos actually make it to air?
Rogelio and River Fields aren't exactly getting along, but they're essentially two peas in a pod. This show better win Rogelio an Emmy.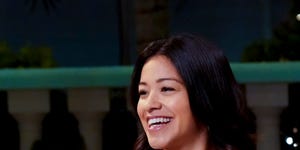 Source: Read Full Article