Ant Anstead Makes a Joke About Divorce From Christina Anstead, Says He Can't 'Hold On to My Wives'
Divorce is no laughing matter. But English television presenter Ant Anstead is looking at the lighter side of life even amid his divorce from Flip or Flop host Christina Anstead. He's comfortable enough talking about the topic to make a joke about it during a discussion with some coworkers.
Anstead made the remarks while announcing he was leaving the show Wheeler and Dealers in a YouTube video post on Nov. 4.
Ant Anstead and Christina Anstead split after 2 years of marriage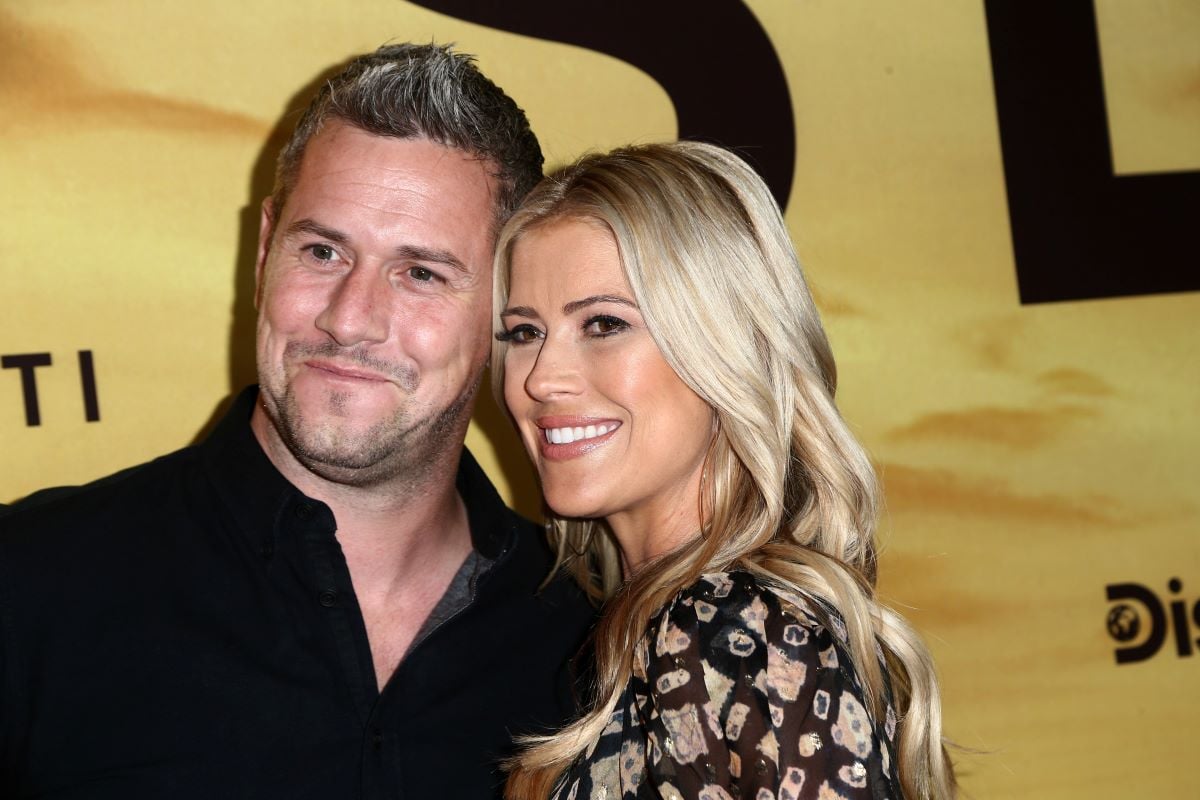 Fans were completely blindsided when Ant and Christina announced their intentions to split up. The pair met through mutual friends in 2017 and seemed like the perfect couple in every way. In an Instagram post, Christina gushed that Ant was, "an amazing dad to his children and also great with mine, driven and talented, humble and kind, patient and a great listener, fun and hilarious, spiritual and to top it off he's hot AF."
Both Christina and Ant were both previously married and divorced, plus had children with their exes. They became a blended family and then shortly after welcomed a new baby, Hudson, in late 2019. Everything seemed like a total fairytale — until it didn't.
They announced their divorce in 2020. "Ant and I have made the difficult decision to separate," Christina wrote on social media. "We are grateful for each other and as always, our children will remain our priority. We appreciate your support and ask for your privacy for us and our family as we navigate the future."
Ant Anstead made jokes about divorcing Christina Anstead
Page Six reported that Ant was cracking jokes about his divorce during a discussion about Wheelers and Dealers. While talking about leaving the show, co-star Mike Brewer said to Ant, "For me, I'm sad because you and me have got an amazing bromance."
He continued: "There's no, you know … People are gonna say 'Brewer can't hold onto these mechanics' and all this nonsense."
And Ant replied, "People say that about me and my wives!"
Ant was previously married to Louise Anstead from 2005 – 2017. Meanwhile, Christina was married to Flip or Flop co-star Tarek El Moussa from 2009 – 2018.
Christina Anstead also made a joke about having '2 baby daddies'
While Ant is cracking jokes, Christina is "working through healing" and focusing on being a good mom to her three kids. She also quipped about having two baby daddies now, which not what she expected for her life.
"TV changed my life and I am grateful for the life it's provided, the experiences, the friends I've made along the way," the Christina on the Coast star wrote as part of a lengthy Instagram post.
"Sometimes our calling is bigger than our plans. I never thought I would have one divorce let alone two. I never thought I would have 2 baby daddies – but sometimes life throws us curve balls. Instead of getting stuck in these 'setbacks,' I choose to look at these challenges as opportunities to grow."
It sounds like both parties are taking a healthy approach to their split and dealing with the stressful time in different ways. We wish them both the best in their future endeavors. Often, humor is the best medicine.
Source: Read Full Article