'Below Deck': Michael Durham Charter Guest Friend Tells Heather Chase to 'Go F**k Yourself'?
A Below Deck charter guest who accompanies Michael Durham on an upcoming voyage seemingly tells chief stew Heather Chase to "go f**k yourself" and "throw yourself off the boat"?
The season trailer makes it seem as though Durham's friend, charter guest Justin Richards directs his anger toward Chase. But at the same time, he appears to be fighting with another guest. So what is happening and is this guest actually threatening Chase?
Michael Durham and friends seem to insult Captain Lee on 'Below Deck'
Previews from Below Deck Season 9, ep. 2 show that the upcoming charter will be nothing short of rough. At some point in an upcoming episode, Durham and friends dine with Captain Lee Rosbach which is when they quickly insult him. Durham asks Rosbach what his wife does for work. When Rosbach says that she's paid her dues and is retired, he replies, "She has to put up with your ass."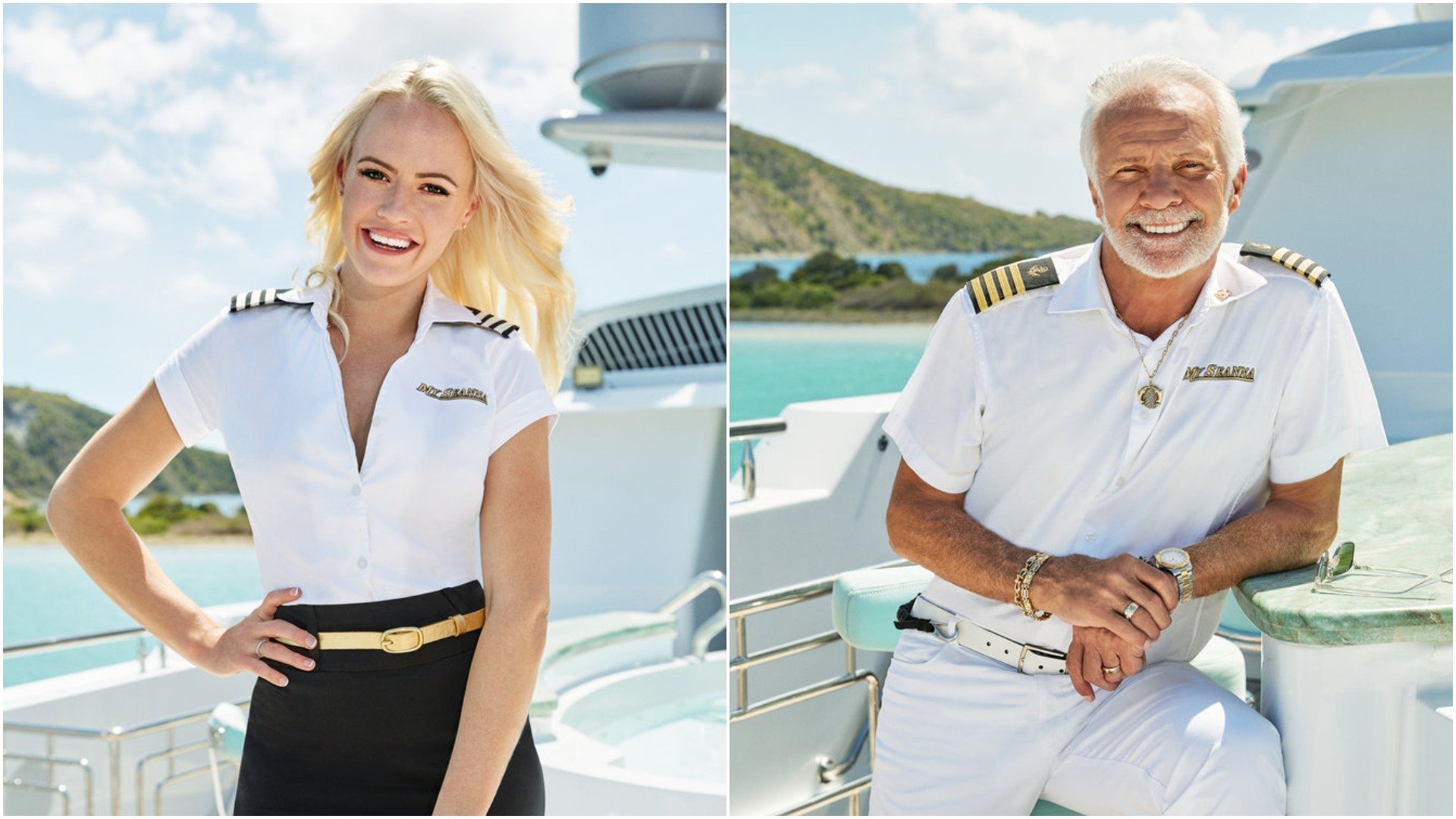 "Morons," Rosbach says in a confessional appearing less than amused.
But later Durham's friends fight and Chase seems to somehow end up in the middle. Richards says to guest Terri Foss Augustyn, "Get your ass up and get the f**k down these stairs." Adding, "Pitterpatter motherf**ker, lets' go."
Is the charter guest yelling at Heather Chase?
The crew seems both horrified and delighted as they witness what appears to be a drunken fight. But then when Chase tries to diffuse the situation, Richards says, "No, go f**k yourself, go throw yourself off the boat." At this point, first officer Eddie Lucas is seen quickly running into where Richards seemingly slammed Chase.
"This is dangerous," Lucas admits in a confessional. It's hard to determine if Lucas is truly worried for Chase's safety or the guests' safety – or both.
The guests are likely drunk and the crew, especially Lucas, has experience handling situations like this. Last season of Below Deck, drunk charter guest Delores Flora went swimming at night after far too many cocktails. She jumped into the water when Rosbach told her not to and then mocked him while he barked at her to get back on the boat. He booted her off the yacht the following day. So could this group of guests be next?
Who is 'Below Deck' charter guest Michael Durham?
Durham's professional background includes nearly 20 years of experience in the real estate industry and he is the founder of 360 Investment Real Estate. He's originally from the Northwest and was ranked as "the top Commercial Brokers with Keller Williams Bellevue in 2018, 2019, 2020." Durham is also a father of three daughters.
Augustyn is originally from the Midwest. "Terri loves golfing, running, hiking and watching her son play sports and traveling around the world. Michigan native – she has lived and relocated around the world. From Detroit to Seattle to England to Dallas – and back to Seattle! Whew. She has planted her roots in the Pacific Northwest."
Below Deck is on Monday at 9/8c on Bravo.
Source: Read Full Article