'Fixer Upper': Joanna Gaines Made 1 Big Mistake in Season 1 You Totally Forgot About
Joanna Gaines has no formal design training. Despite this reality, she's one of the most popular HGTV stars thanks to her hit series, Fixer Upper. Along with husband Chip Gaines, Joanna manages to take sad, decrepit old homes and transform them into dream properties.
But early seasons of Fixer Upper aren't quite as picture-perfect as new installments of Fixer Upper: Welcome Home. It's clear Joanna has learned a few things along the way during her television journey. Just like the major mistake she made on season 1 of Fixer Upper.
'Fixer Upper' changed the home renovation TV game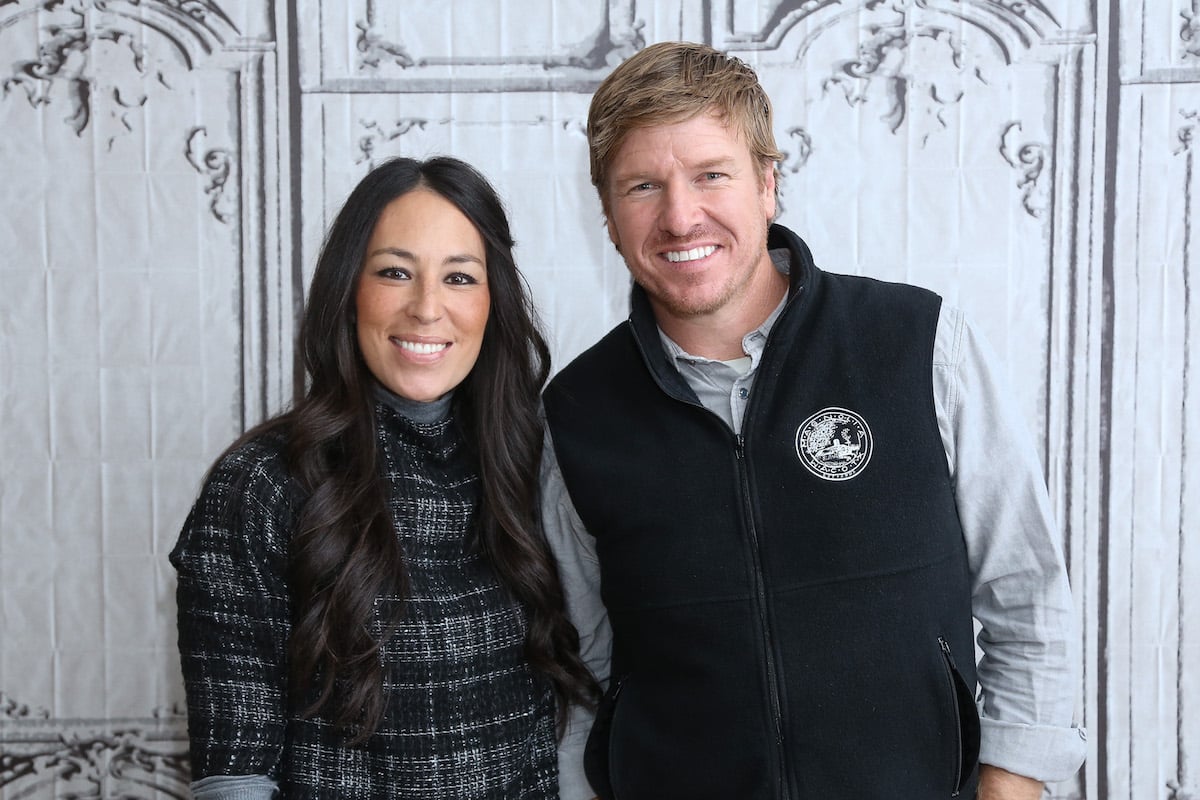 Fixer Upper wasn't the first renovation reality show. But they did break the mold for every series to come after. In no time, Gaines and her particular brand of modern farmhouse décor began dominating the design industry.
It's easy to look at Fixer Upper and say it was amazing from start to finish. But watching older episodes proves that Joanna's skills developed over time. In other words, the renovations she worked on in season 1 of the HGTV series weren't nearly as polished as in season 5.
Despite these small snags in the beginning, Fixer Upper drew a massive audience. Even with Joanna's big mistake in the second episode.
Joanna Gaines makes a crucial mistake in 'Fixer Upper' Season 1
Season 1, episode 2 of Fixer Upper is called "Embracing Revitalization." The episode follows clients Charmaine Hooper and Chuck Codd to the Sanger Heights neighborhood of Waco, Texas, where they want to be part of an up-and-coming area. They hire Chip and Joanna to help them realize this dream and renovate a run-down property.
But in the episode, Joanna throws away reclaimed wood from the property, much to the dismay of her carpenter Clint Harp. The hosts of realtor.com's House Party podcast point out this glaring error while recounting how Joanna had to dig through the trash to get it out.
They admit that the "throwing away reclaimed wood" stunt may have been faked to increase drama on the episode. But the fact remains that Joanna from season 5 would never have made an error like that.
The homeowners loved working with Chip and Joanna Gaines
Despite the near-loss of precious reclaimed wood, the homeowners said in an interview they were beyond pleased with how their project turned out.
Some clients from season 1 went on to sue the Gaineses, saying they were misled into purchasing properties in dangerous neighborhoods of Waco. But the show participants were very happy with the whole Fixer Upper experience. Even though Joanna almost made a huge mistake.
"From the very beginning Joanna had suggested that we were going to be hands off and 'Is that OK?' I said, 'I'm quite OK with it,'" Hooper told Fox News. "I was OK with whatever the result was going to be because I knew that it was going to be much nicer afterwards."
She went on to describe the state of the property, saying, "It was even worse than what TV made it out to be."
That just made the final reveal even sweeter. Reclaimed wood and all.
Source: Read Full Article