How to Watch Kim Kardashian West's 'SNL' Episode
On Oct. 9, 2021, Kim Kardashian West hosted an episode of Saturday Night Live. The 40-year-old television personality is no stranger to being in the public eye. The reality TV series centered around her and her family, Keeping Up with the Kardashians, ended recently after 20 seasons. Kardashian West comes from a socialite family, and she took the opportunity to make fun of almost every member of her family on SNL, including herself. Here's how fans who missed it can watch Kardashian West's SNL episode.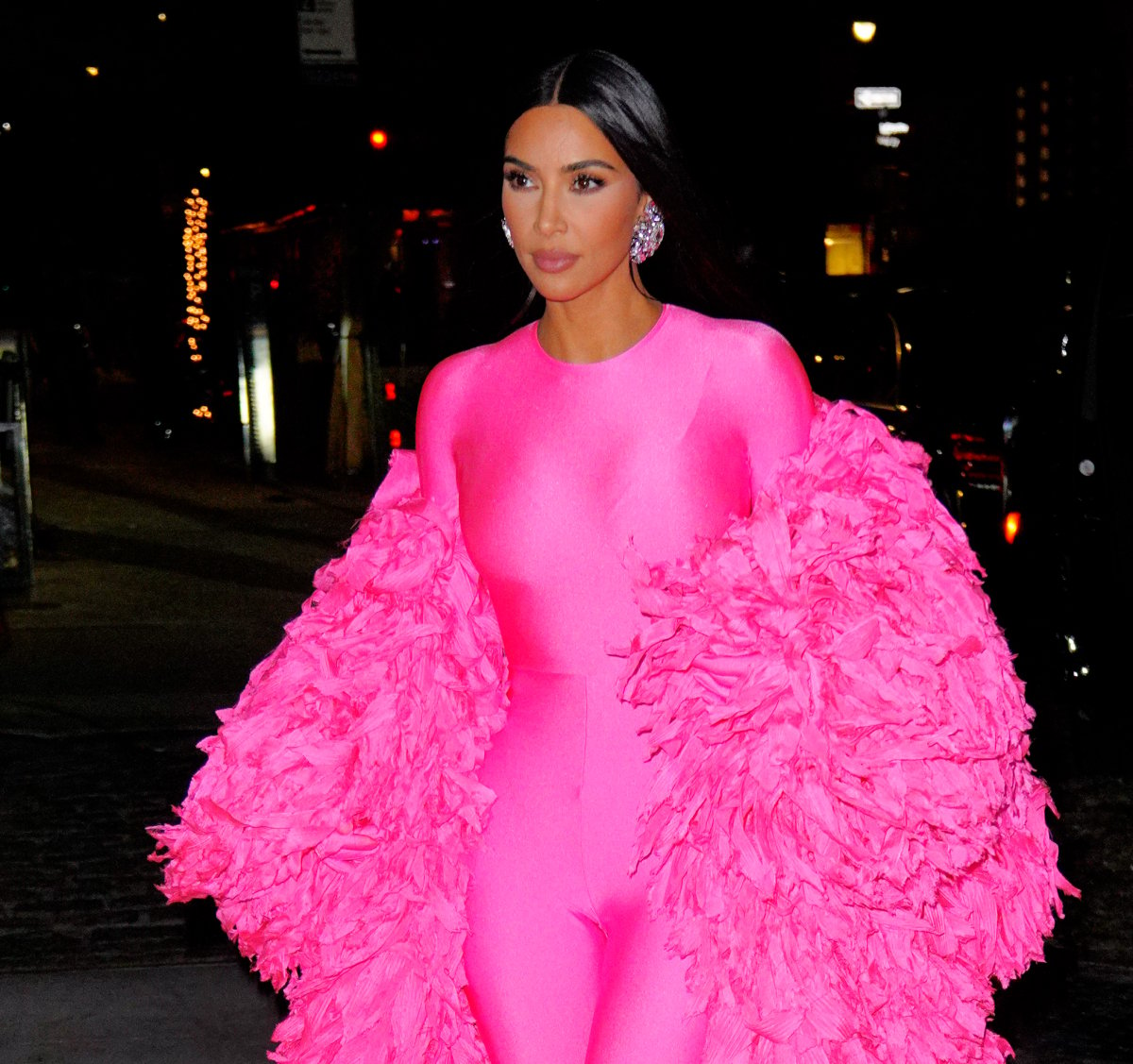 Kim Kardashian West's 'SNL' episode recap
Kardashian West partook in several sketches for the evening. In one, she and Pete Davidson fly through the air on a magic carpet dressed as Aladdin and Jasmine. Aladdin is nervous about not being "enough man" for Jasmine.
During the sketch, Jasmine's sister "Jourtney" makes an appearance. "That's my sister Jourtney. We all have J names," Kardashian West says, clearly poking fun at her own family.
Kardashian West's other sketches include a music video with Cecily Strong, Ego Nwodim, and Punkie Johnson about "grown-ass women" in the club. Another sketch featured Kardashian West in a Bachelorette-type.
Finally, Kardashian West played her sister Kourtney in an ad for a show called The People's Kourt. The socialite even riffed on her own shapewear company, Skims, with a spoof ad for Skims Shapewear for Thick Dogs.
Where to watch Kim Kardashian West's 'SNL' episode
Fans who missed Kardashian West's episode of Saturday Night Live have several options on how they can get caught up. Episodes of Saturday Night Live are available on the streaming services NBC Universal, Peacock Premium, and Hulu. Kardashian West's episode of SNL is also available for purchase on YouTube and Amazon Prime Video.
What's next for Kardashian West?
Kardashian West has certainly been keeping busy lately. Besides hosting SNL, the socialite recently attended the MET Gala wearing a show-stopping black gown. Though the reality series Keeping Up With the Kardashians ended recently, it looks like the Kardashian family won't be gone from television for long.
The family has signed a major multi-year deal to create new content for the streaming service, Hulu. Details about this new show are not yet clear. However, family matriarch Kris Jenner seems very excited about the partnership.  
"Hulu is the perfect place for our new show since it's where you can currently catch up with every season of Keeping Up with the Kardashians," she said, according to US Weekly. "Hulu feels like family and they immediately embraced the idea of a new show with such open and welcoming arms."
Source: Read Full Article