Kristinia DeBarge Witnessed Strict Controls Placed on Britney Spears and Was Shocked She Got To Talk To Her
Britney Spears fans are gaining more insight into her conservatorship from the documentary Framing Britney Spears, but performer Kristinia DeBarge personally witnessed how locked down Spears was when she worked for her.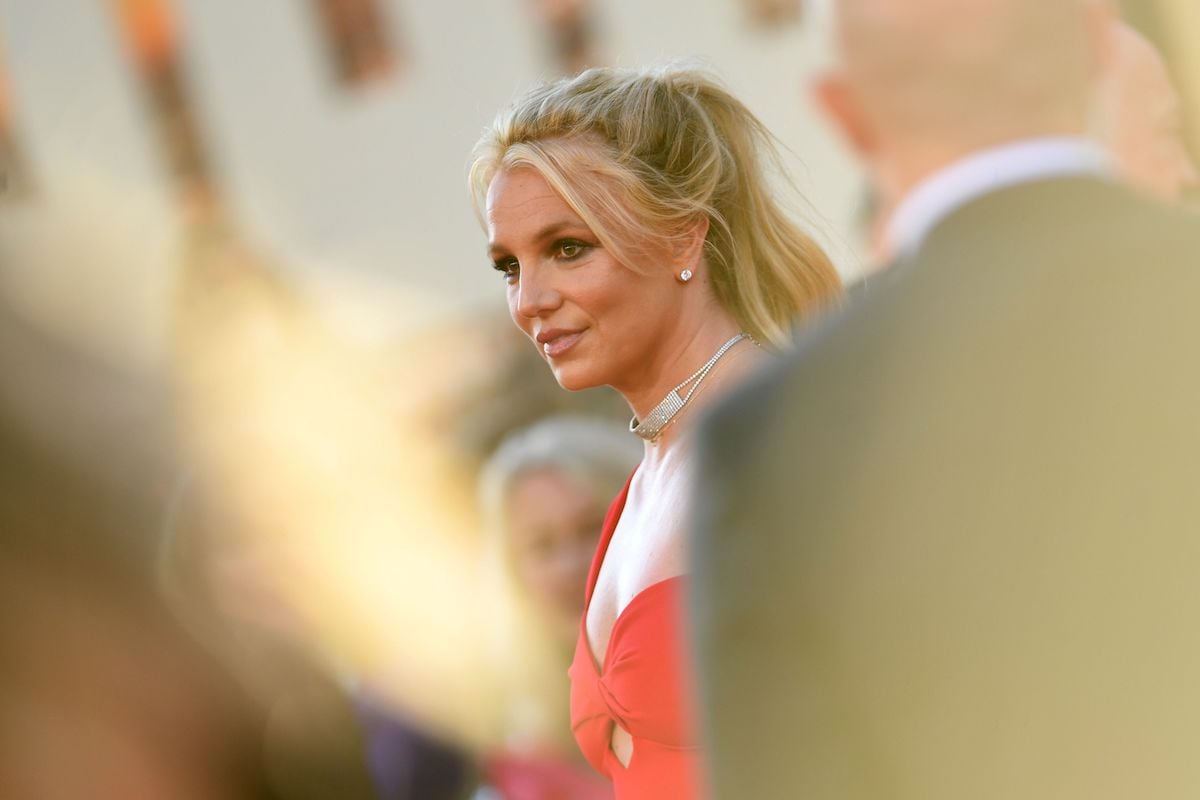 DeBarge, who is the daughter of musician James DeBarge, was the opening act for Spears in 2009 and recalled her kindness despite being placed under strict controls on tour. So when Spears approached DeBarge, she was shocked the singer was even able to speak to her.
Kristinia DeBarge said joining Britney Spears was a dream come true
DeBarge was only 19 years old when she joined Spears' "Circus" tour. So landing the tour of a lifetime was a dream for the teen. "Joining Britney Spears for her Circus tour will be an amazing and surreal experience for me," she shared in a statement posted on Spears' site, MTV reports. "I have been dreaming of an opportunity like this forever, and can't wait."
DeBarge recently opened up about the experience and getting to meet the pop icon, which she ultimately said was a surprise.
"So I did get to meet her and I got to meet her sons and she was so sweet to me," she said on the Behind the Velvet Rope with David Yontef  podcast in November.
"And she told me, thank you so much for coming on the tour," she added. "And I love your music. My babies love your songs. They know your song. And she was just like, if you need anything, let me know. She's like, thank you so much. I'm so honored. You're here. I was just like, I'm so honored to be here. I was like, I absolutely love you. And thank you so much for choosing me."
The Britney Spears 'Circus' tour came with strict rules
DeBarge gushed about the opportunity, hoping to introduce Spears' fans to her music. "Yes, I'm really excited about that," she told CNN about the opportunity to perform with Spears. "She's a great performer and entertainer and I think that she has so many fans and so to gain her fans is going to be great for me. And I mean the fact that she even approved of it is great."
But she said there were some serious rules all performers on the tour had to follow. "So her dad had a very, very tight ship, and like anytime she was coming through the halls, everyone stopped," she said on Behind the Velvet Rope. "We literally froze. And it was like, move out the way she's coming."
DeBarge also recalled Spears being very closed off to the rest of the performers and crew. "She had an entourage," she recounted. "It was like right out of the movies. Like everything you could imagine like it was, it was. Absolutely. And so we never felt like we could talk to her or anything like that. So when I got to talk to her, I was just so I was surprised."
Crew members were also under a strict, "no smoking" rule even on break. "I did know that like the workers, like the guys that were like putting together the set and like the stage and stuff, they weren't even allowed to smoke cigarettes like on their breaks," DeBarge recalled.
Source: Read Full Article