Omg, Mindy Kaling Is Officially Writing the Next 'Legally Blonde' Movie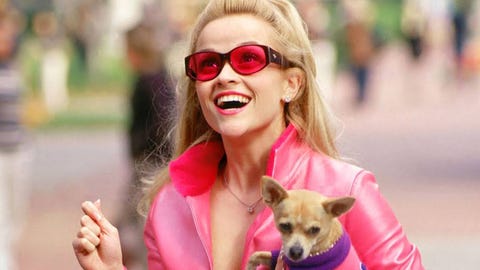 At long last, Reese Witherspoon will be reprising her role as Elle Woods for a third Legally Blonde movie, some 20 years after the first film (and 17 years after its forgettable sequel). In June 2018, Deadline reported that MGM and Witherspoon were close to finalizing a deal for Legally Blonde 3. Here's what we know so far:
The film was supposed to come out in 2020.
Specifically, Feb. 14, 2020, according to an MGM announcement on Twitter.
Back in Pink in 2020! #LegallyBlonde3 pic.twitter.com/KP1l6R0zTU
Then it was slated for a May 2020 release, but um, it's May 2020 right now, and there's no movie in sight. That could be because…
Mindy Kaling is now writing the script.
Yesterday, Deadline reported that Mindy Kaling and Dan Goor would be writing the script for the movie. That means the script hasn't even been written yet, which means we are still pretty far off from a Legally Blonde 3 release date. Also, production probably won't be able to move forward anytime soon due to coronavirus, so this is still a ways off.
Originally, Kirsten Smith and Karen McCullah, who wrote the script for the first movie based on Amanda Brown's novel of the same name, were supposed to return as writers for Legally Blonde 3. It looks like that's no longer happening.
Witherspoon will play Elle Woods once again.
And Elle's famous sequined bikini she wore to apply to Harvard might be back. On June 7, 2018 the actress shared a video of herself floating across a pool a la Elle Woods on Twitter, along with the words, "It's true." No other cast members have been confirmed.
It's true… #LegallyBlonde3 pic.twitter.com/i9zBrUpRCp
Witherspoon will also be one of the producers on Legally Blonde 3.
Under her production company Hello Sunshine, Witherspoon will join Platt and Siegel in the producers' chairs. FYI: Hello Sunshine is also responsible for gifting the world with Big Little Lies. The company also most recently produced the adaptation of Celeste Ng's book Little Fires Everywhere for Hulu.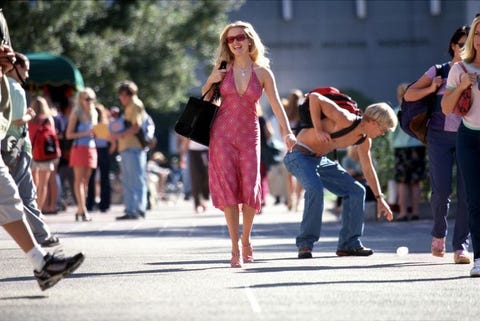 Expect the third film to have the same "spirit" as the first.
Again, from Deadline's report: The third film will likely continue with the message of female empowerment, something that is especially important given the current climate in Hollywood and beyond.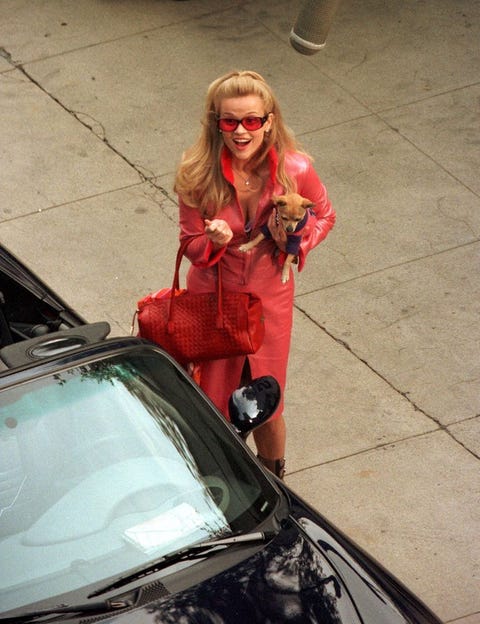 The plot is still under wraps, but don't surprised if you see Elle Woods in office.
In March 2017, Witherspoon joked about a potential storyline for her character during an appearance on The Late Late Show with James Corden. When Corden suggested a seat in the White House, Witherspoon said, "She could be a Supreme Court Justice or she could be like a really great, powerful attorney or she could be in prison. She could be anything."
Source: Read Full Article