'RHOA': Judge Rules Kenya Moore Can Have Daughter On Show Despite Marc Daly's Opposition
Kenya Moore just scored a huge victory in her divorce and custody battle against Marc Daly. A judge has ruled that their daughter Brooklyn can be featured on The Real Housewives of Atlanta. Daly previously argued that the show has been an area of contention in their marriage and he doesn't feel it's an appropriate platform for their child to be featured on.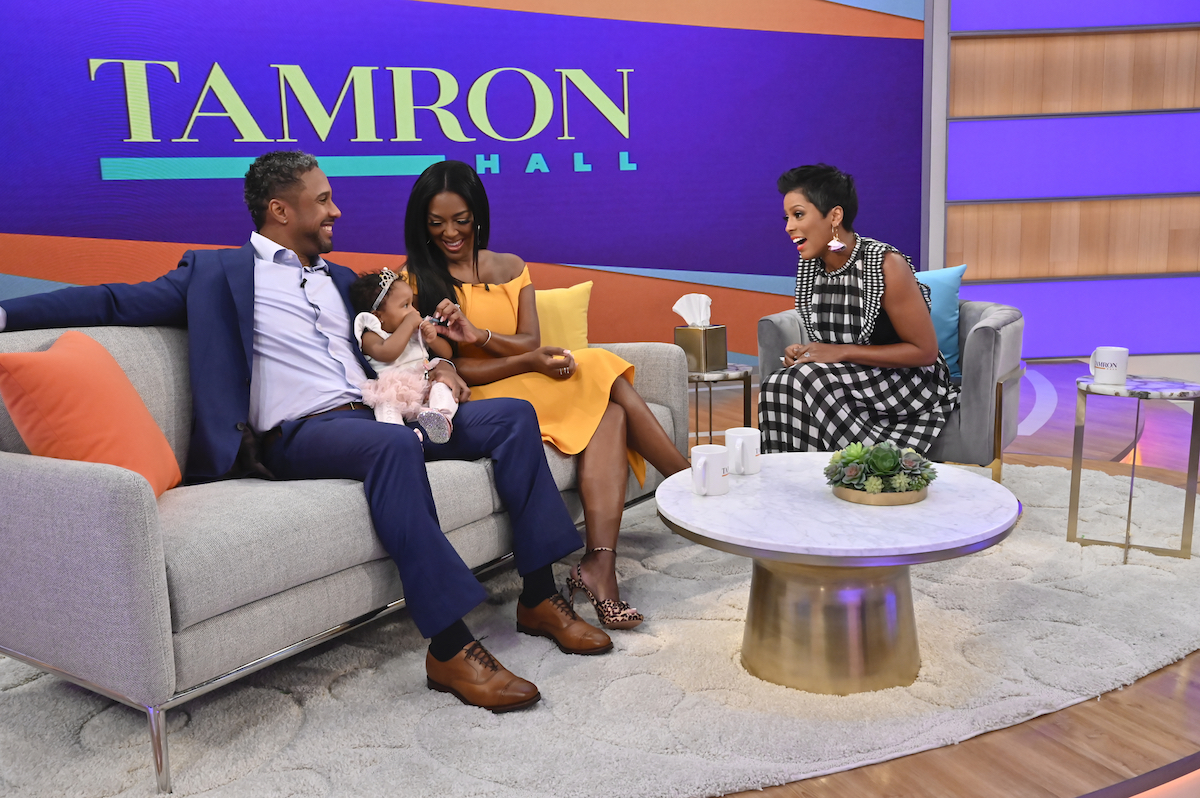 Marc Daly fights to have daughter off of 'RHOA'
Daly vowed to never appear on RHOA after his blowup with Moore during a charity event that was featured on the show in Season 12. The couple has been separated since September 2019 and their marriage has remained in limbo ever since.
Related: Are Kenya Moore and Marc Daly Divorcing Because of 'Real Housewives of Atlanta?'
Their daughter Brooklyn did not appear on the show at all during Season 13 and according to Moore, it was due to Daly's request. During the season 13 reunion, Moore revealed the two were in court over custody issues and said Daly was being unreasonable.
"He's fighting for all the wrong things in court," Moore told Andy Cohen."For Brooklyn not to be on this show. It's not about custody, it's not about time being spent, [and] not about child support…It has everything to do with his ego. And all of the things that happened with us that trigger him are ego-driven. And that is what turns me off. Because it's not about the family, and it's not about what works for us, it's not about compromise — it's about [him]. It's about what happens with [him]."
Judge rules Kenya Moore can feature daughter on 'RHOA'
Despite Daly's pleas, a judge is siding with Moore. The Jasmine Brand reports that Moore is stable enough to make sound decisions on Brooklyn's well-being, including the judge trusting her to not put Brooklyn in any contentious positions on the show. The report notes the judge's ruling reads as follows:
[Brookyln would be in] any environment that might not be in the minor child's best interest, or may in any way be considered dangerous or inappropriate.
Furthermore, a judge agrees with Moore that if Brooklyn does not appear on the show, it could jeopardize Moore's career and spot on RHOA. The judge states:
Related: 'RHOA': Kenya Moore Says She's No Longer Fighting for Her Marriage With Marc Daly – 'I'm the Prize'
Evidence has further shown that if [Kenya] is not able to involve the minor child, that it could negatively impact her ability to make money, or even be employed.
Moore does have to inform Daly whenever Brooklyn is filming, and Brooklyn can only appear in scenes deemed "age-appropriate." During season 12, Moore threw Brooklyn a barbie doll-themed "introduction" party. Brooklyn also appeared in several family scenes with Moore and Daly.
The exes are battling over money
In addition to custody, Daly and Moore are disagreeing over how money and assets are to be split. There is no prenuptial agreement in place.
Moore wants anything acquired during the marriage to be split equally. But Daly feels otherwise, requesting the judge to rule on their marital home, which is Moore's modern mansion "Moore Manor" that's been featured on the show. Moore purchased the home before meeting Daly.
Daly is also asking that Moore be responsible for his attorney fees.
Source: Read Full Article